This, my friends, is the entrance of my chicken coop. Inside? Six hens who would really prefer to be on the other side of the door. The outside of the door. I like to let them free-range when I can, but sometimes I need them to stay in.
Gathering eggs means I have to enter the pen, fighting back the jailbreak. Once I'm in? They do their best to push their way out. They are impressively successful at this. Until now. (Sometimes it's the simple solutions that take so long to implement and make such a big difference.)
Tada! A simple hook and eye latch on the inside of the coop allows me to contain them while I'm taking care of business on the inside.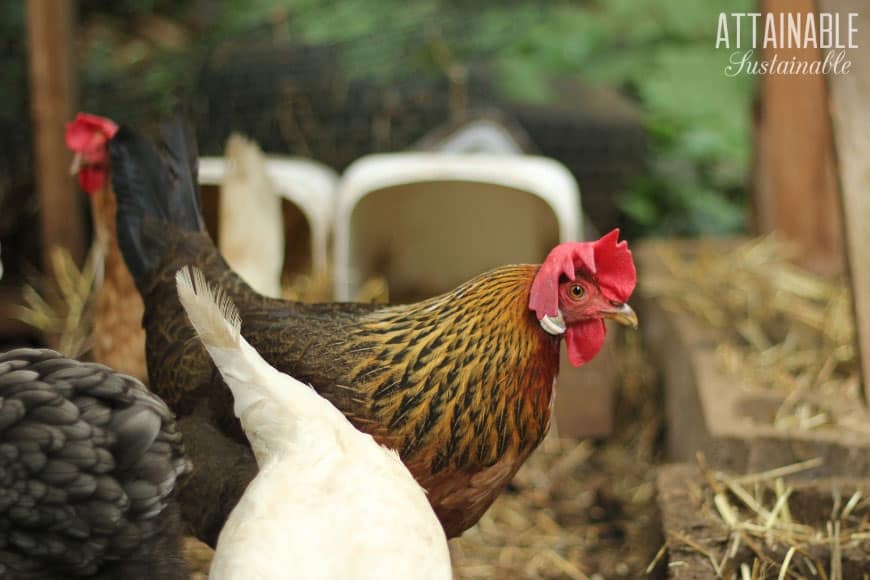 Take a Peek Inside My Book!
Get a free excerpt from my book, Attainable Sustainable: The Lost Art of Self-Reliant Living! You'll also get my free weekly newsletter, complete with recipes, gardening tips, and a little peek at what's going on around here — both the zany and the mundane.