Want to treat your favorite gardener to something that's just perfect for them? These gardening gifts will get them growing, and with a range of prices, there's something here to fit every budget.
Originally published November 2019; this post has been updated.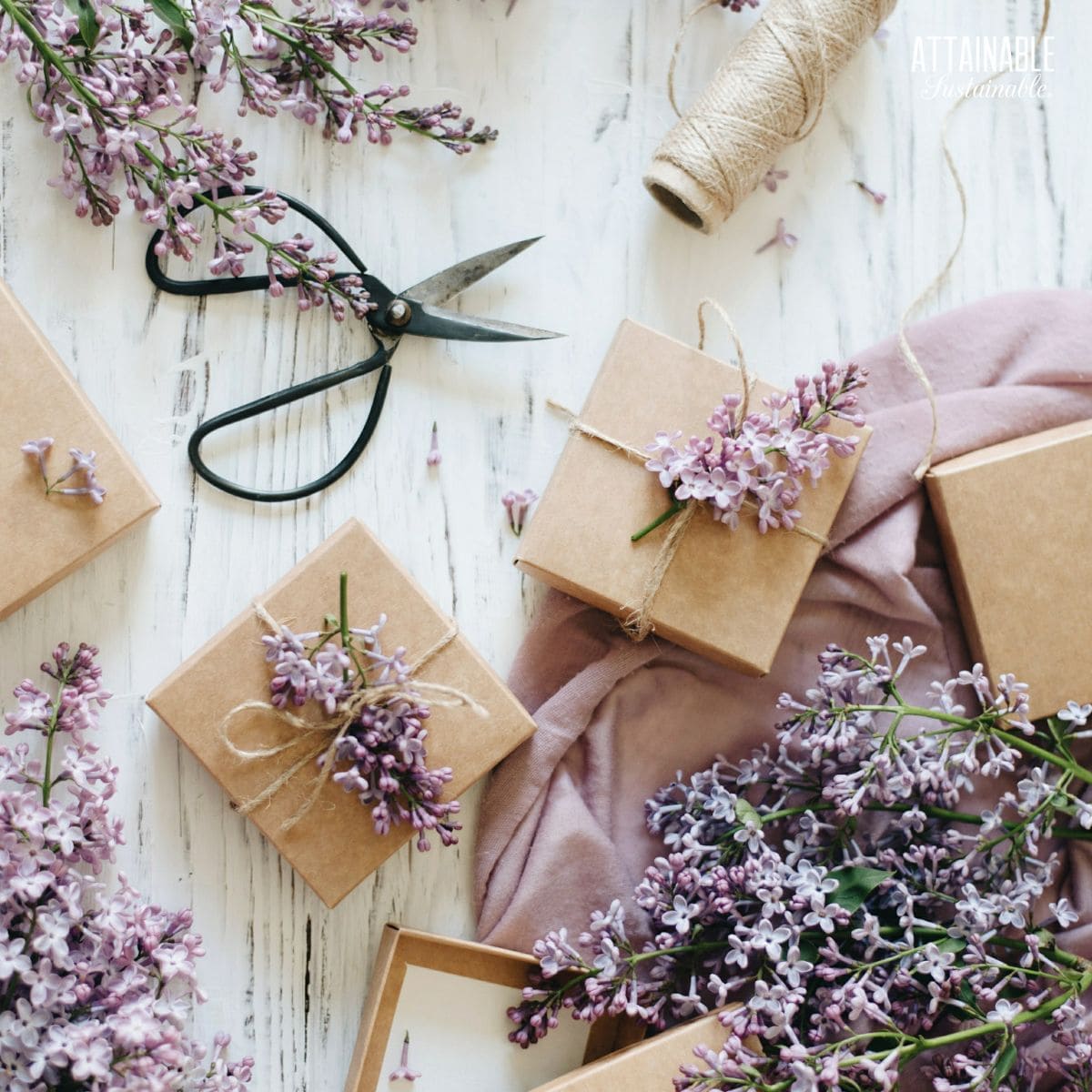 Budget Gifts for Gardeners Under $20
You don't have to spend a fortune; these gift ideas will fit most budgets and offer practical, useful items for the gardener in your life.
This post contains affiliate links; we may earn a small commission when you make a purchase through links on our site — at no additional cost to you.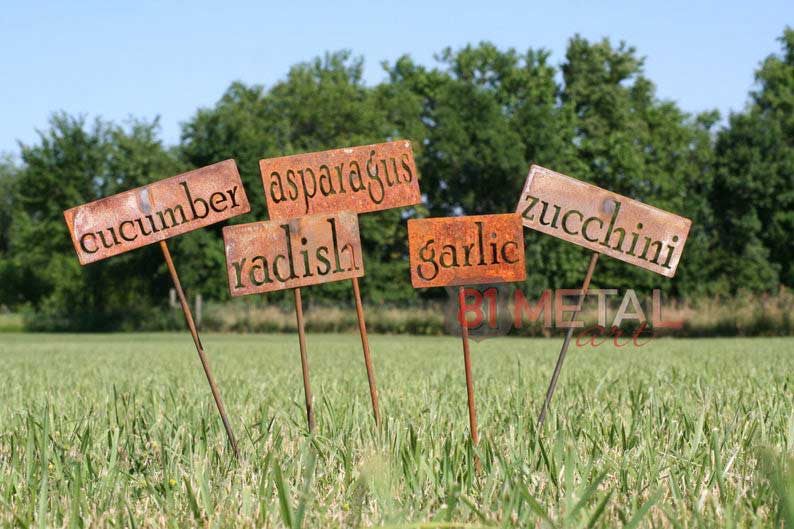 Garden signs
Grow Some Greens!
Ready to grow fresh greens, no matter WHERE you live? Sign up for my
FREE quick-start guide and start growing some of your own food!
These are the most wonderful garden signs. Choose one or give them a set! (I have to admit, I'd have a hard time deciding which one to choose…) $18
Flower bulbs or seeds
You can really never go wrong when you give gardeners plants. A cutting from one of your own favorites is perfect! A collection of narcissus bulbs is perfect for wintertime gift giving, as they can be potted up and "forced," creating fragrant blooms in the off-season. Seeds are fun, too — maybe something unusual like these birdhouse gourds.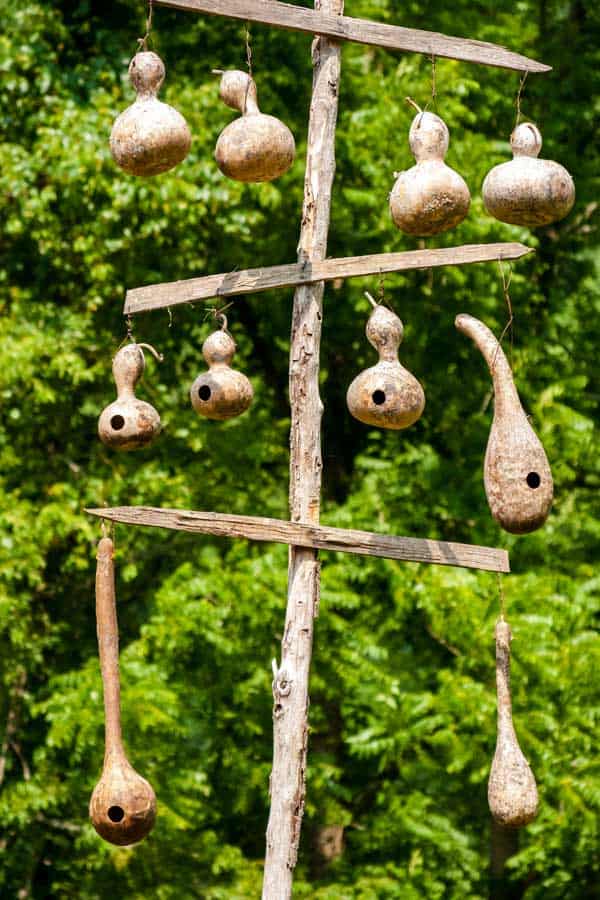 Garden gloves
A busy gardener burns through gloves like crazy, so it's never a bad idea to set them up with a new pair.
Custom seed packets
If your gardener is a seed saver, you could hardly go wrong with custom seed packets as a gift! This is a digital file, which means that they can print seed packets as needed from year to year — a gift that keeps on giving. They'll love having their own pretty packets when sharing seeds with gardening friends! $12
Grow bags
I've written before about the success I've had with grow bags. They're an easy way to start a garden. They're reusable. And plants really just thrive in them. They come in a variety of sizes, from small 5-gallon containers that would be perfect for an apartment balcony to 50-gallon bags that will support a multitude of plants. $15-30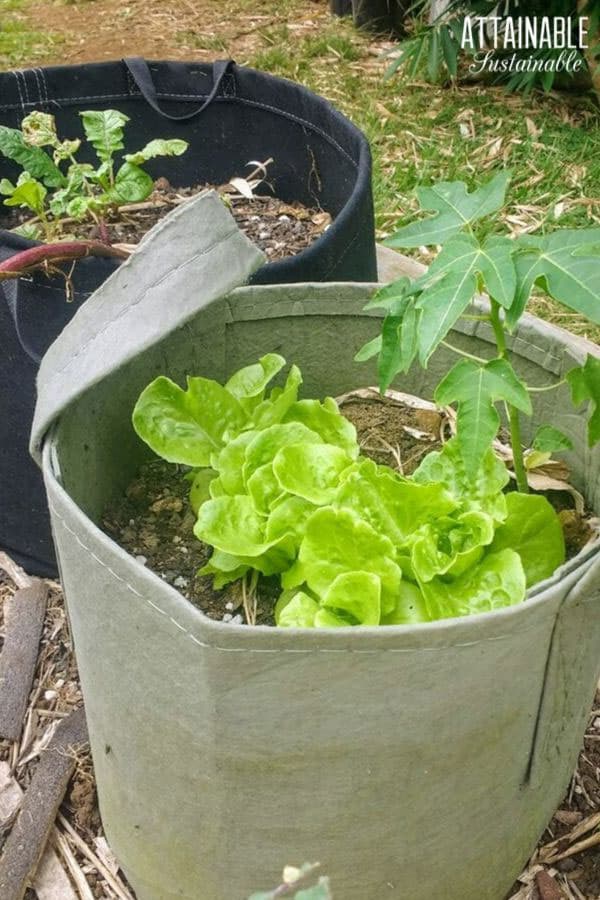 Gardener's hand balm
Digging in the garden can wreak havoc on the hands. A soothing gardener's hand balm will do wonders to repair the damage and make their hands feel great. $12
Worms
Yeah, us gardeners are weird like that. Give us a box full of worms and a homemade vermicomposting bin and we're happy campers. $10
Decorative garden stakes
Every garden needs a little whimsy, and these little garden stakes fit the bill! Choose from stained glass snails and rabbits or opt for a green frog.
Gardening Gifts $20-$50
Stretch a bit beyond a 20 dollar bill and the options open up to include some unique opportunities for gardening gifts!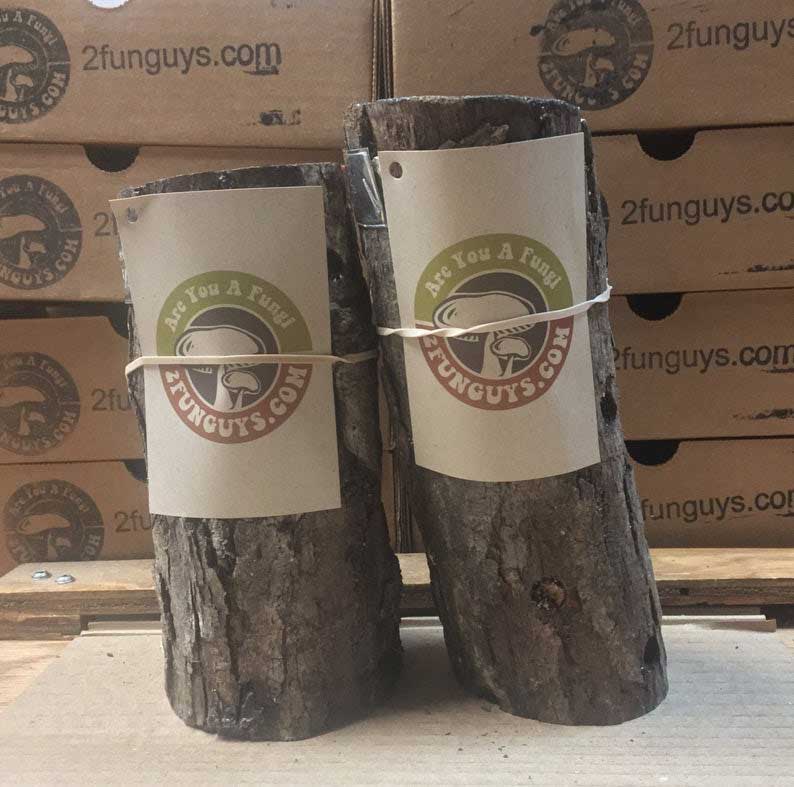 Shiitake mushroom logs
For something a little bit different, give your favorite gardener some logs. But not just any logs! These mushroom logs are inoculated with shiitake mushroom spores and will grow a crop of fungi! $25
Gardener's hand care set
Digging in the dirt can be rough on the hands! This set, complete with a scrub brush, soap, and hand balm, is perfect for pampering those working hands. $30
Bat house kit
Attract bug-eating bats to the garden with this kit for making a bat house. This would be a great project for kids to participate in! $25 (Or opt for this bat house made of upcycled wood.)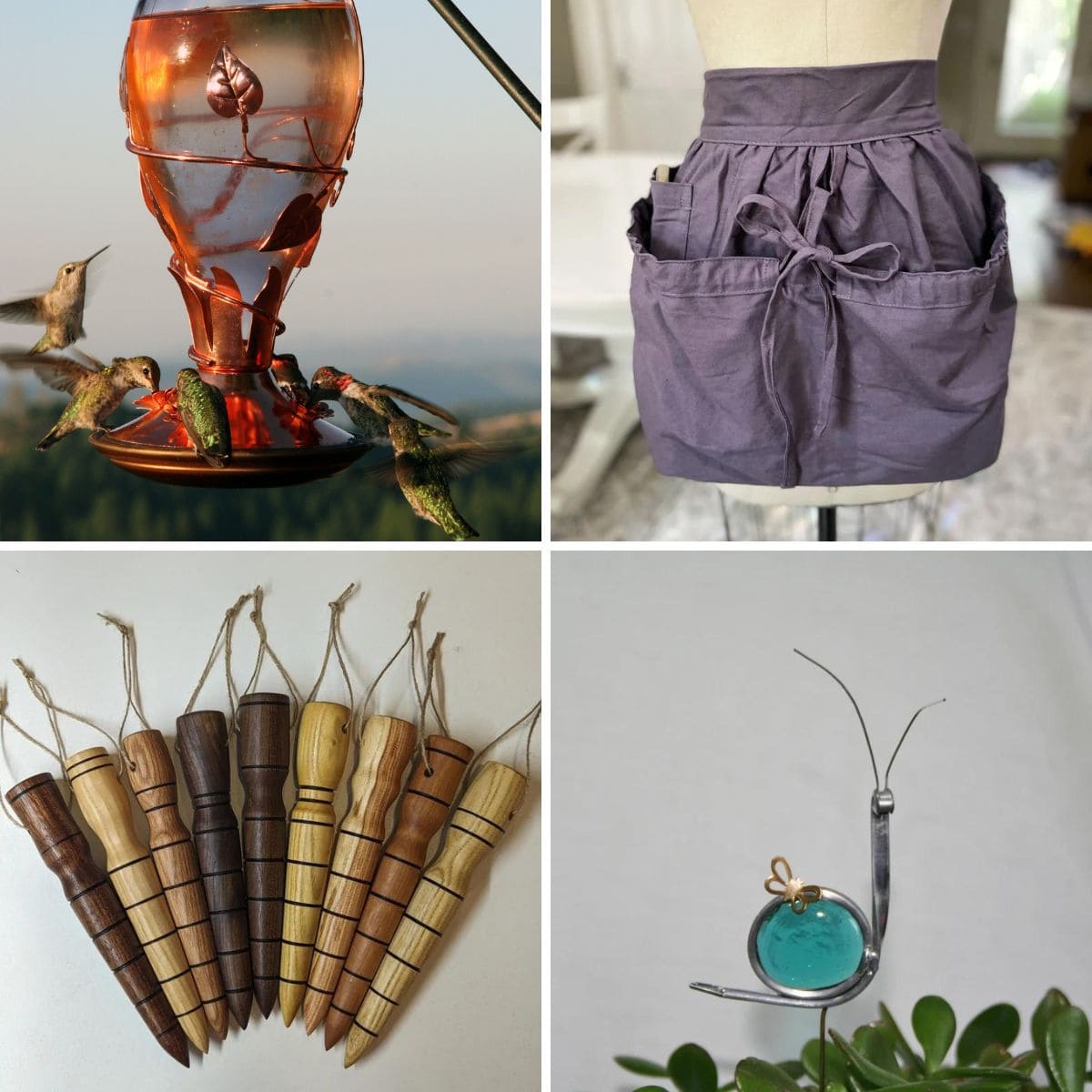 Harvest apron
When the veggies start ripening out in the garden, this harvest apron will come in very handy! $25
Wooden dibbler
Set them up for planting with a hand-turned dibbler! From sowing seeds to planting seedlings and bulbs, this tool is so handy. $22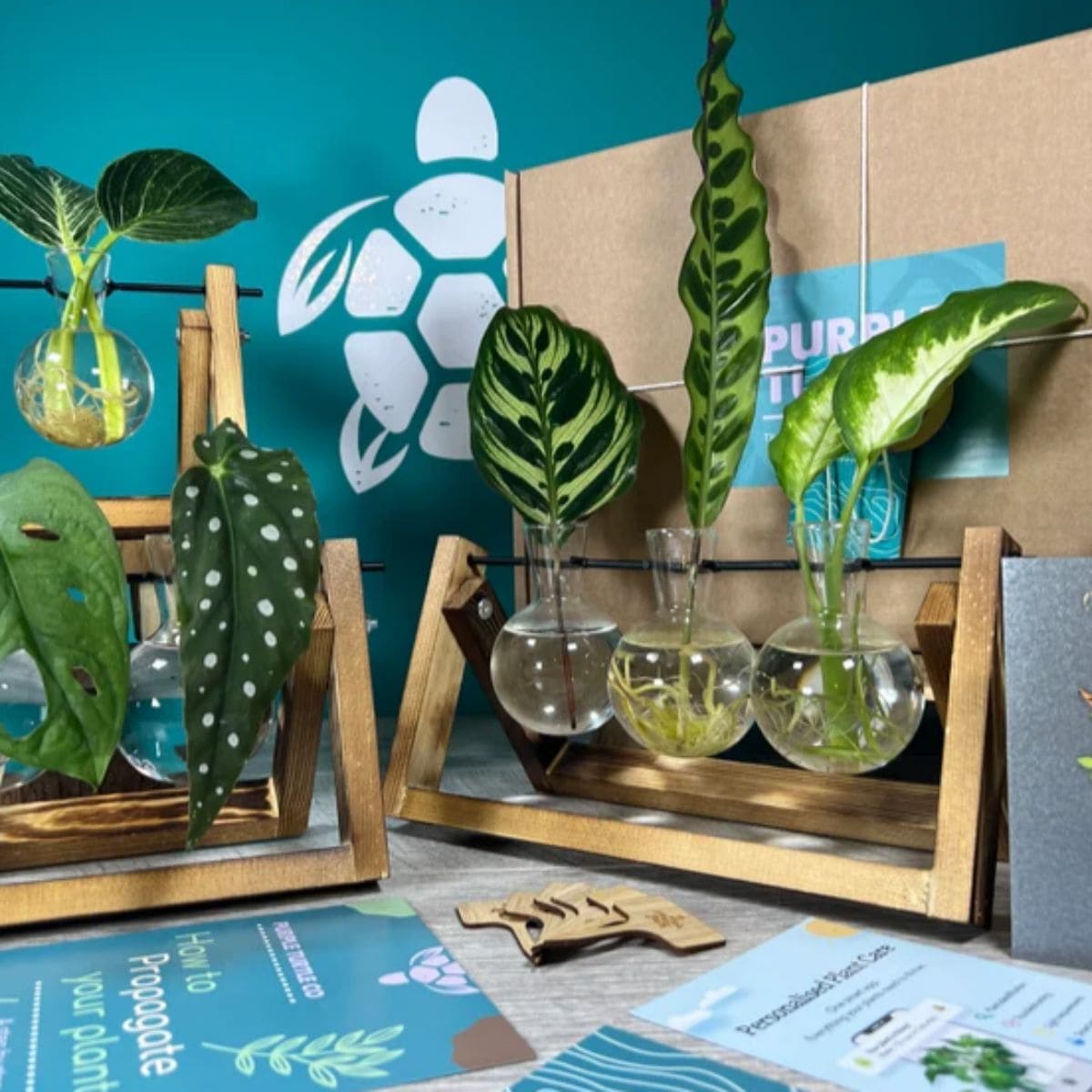 Plant propagation set
So many people are getting into growing! With this plant propagation set, you can encourage that love of plants. Use it for starting houseplants or propagating perennials. $21
Garden tool stool
Gardeners of a certain age can find kneeling for chores to be a bit much on the body. This little folding stool allows for a seated position and comes with a built-in place to store hand tools for easy access. $34
Hummingbird Feeder
Who doesn't love to watch the antics of hummingbirds? Whether you opt for a simple plant stake hummingbird feeder or a beautiful glass blown piece of art, your favorite gardener will be delighted to add a little comic relief to the backyard with these birds. $35-50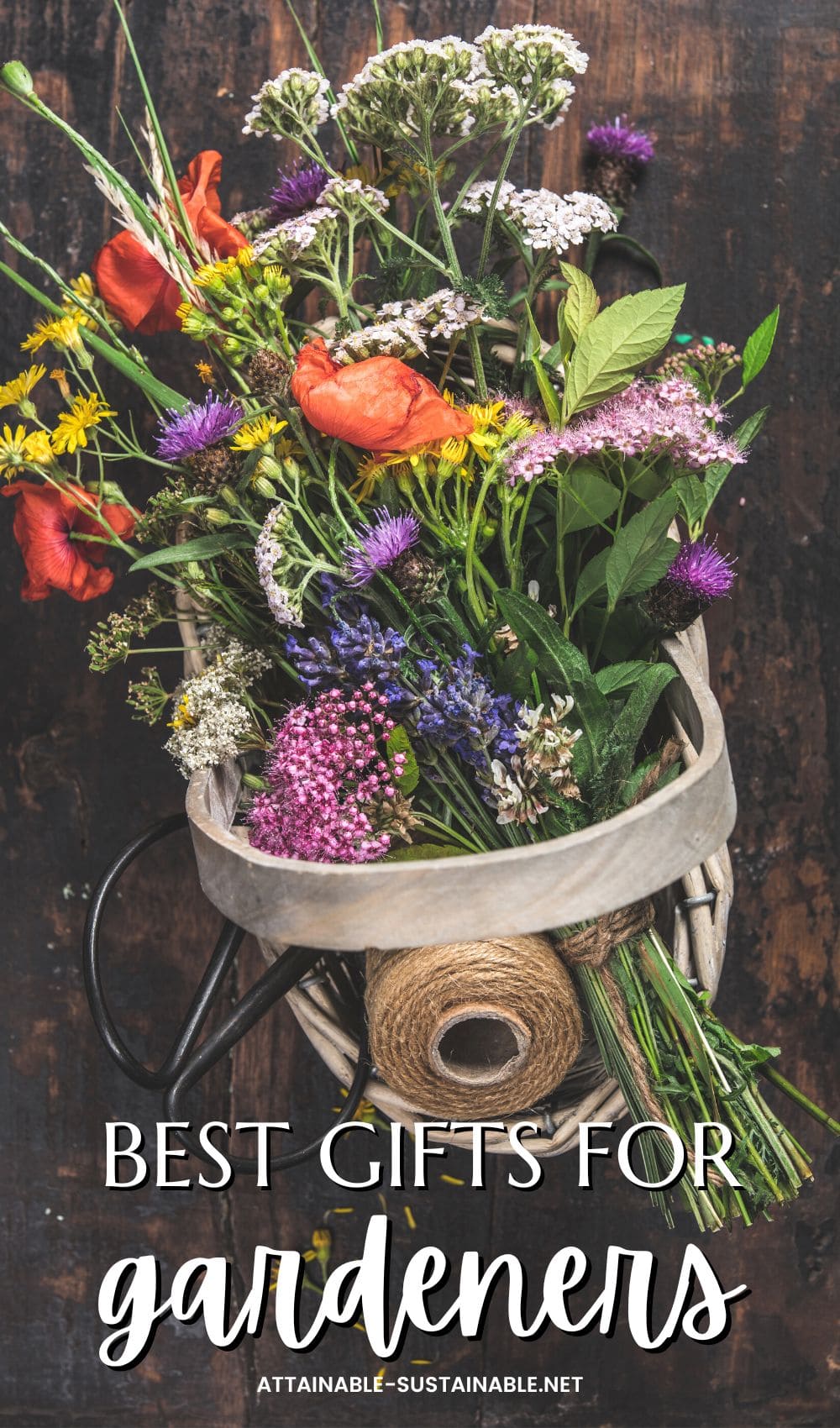 Gardener's scissors
Thanks to the wide handles, these gardening scissors are the perfect gift and easy to use with gloves. Perfect for trimming herbs or harvesting cut flowers, the gardener in your life will love these pretty stainless steel and bamboo tools. (And check out that packaging!) $40
Watering can
I'm a sucker for a pretty watering can, and a believer that you can never have too many! This galvanized watering can is both pretty and functional. $40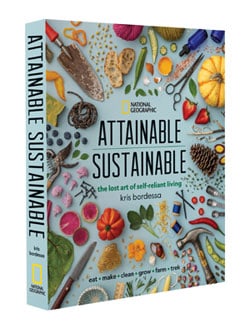 Attainable Sustainable: The Lost Art of Self-Reliant Living
Of course I have to add my own book to this collection of gardening gifts! The book has an entire section on gardening, another on small farming, and then of course there are recipes for preserving the harvest! Go here for even more books on gardening.
Knowledge
Some gardeners have learned via the "School of Hard Knocks," but you can help a new gardener get straight to the knowledge they need by gifting them a course in gardening. $ varies
Karen Chapman offers a variety of courses, including one on container gardening
Andrea Whitely this one's localized for growing in the Perth area!
Gifts for gardeners $50-$100
These high-quality items will serve a gardener well for years and years!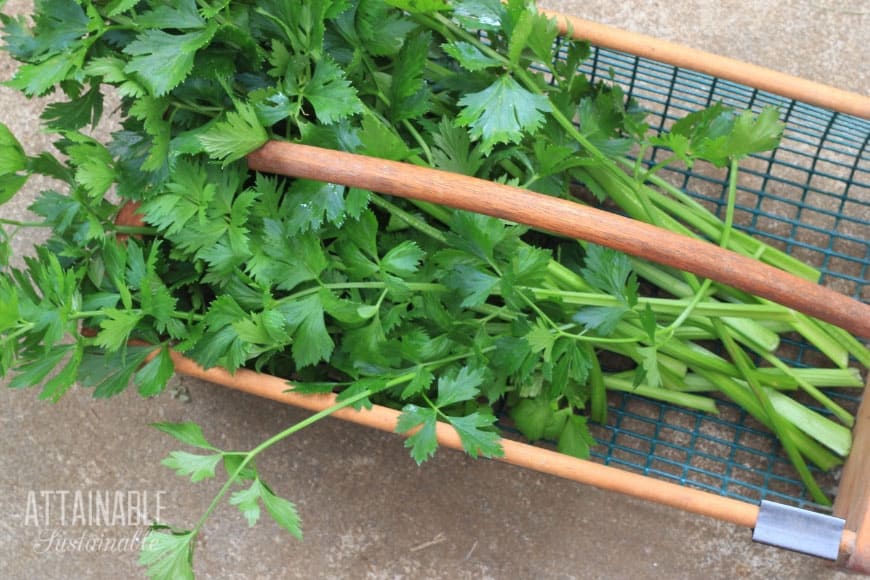 Garden trug
I've had my sturdy garden trug (also apparently called a hod?) for years. I use it for bringing in veggies from the garden. I've used it to sift compost (a bit clunky, but it worked). It has even been a receptacle for orphaned socks. It's a sturdy basket and one that will get many years of use. $53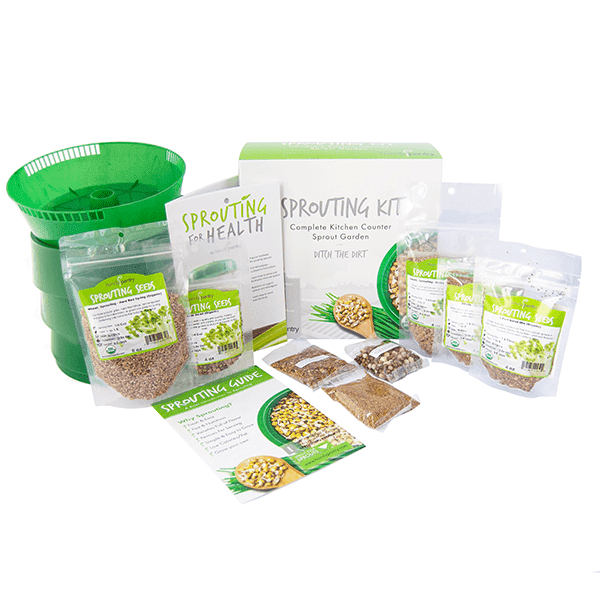 Seed sprouting kit
Get them growing with a starter kit for seed sprouting! This basic sprouting kit is the best way to get started in sprouting. It includes instructions, a nice assortment of organic sprouting seeds, and the Handy Pantry Sprout Garden, touted as the best stackable tray sprouter on the planet.
Seed mats
Heated seed starting mats provide warmth from below, leading to more successful germination. Which, of course, leads to a more successful home grown garden! $40-90
Windowsill grow box
Surprise your favorite gardener with a gift of off-season greens! This sweet windowsill grow box will allow them to have fresh greens for a salad, even during the wintertime. $55
Gardening gifts over $100
Feeling flush? Want to really treat your favorite gardener well? These gift ideas will make them positively swoon!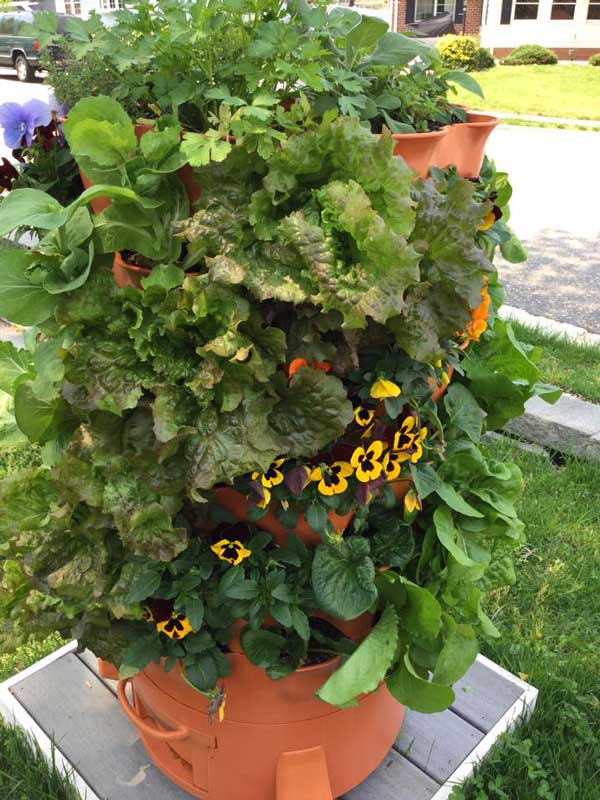 Garden Tower
For gardeners who are limited on space but set on growing a lot of food, a Garden Tower — with a composting system at its center — can't be beat. Fifty plants in just four square feet! $360
Excalibur food dehydrator
The Excalibur dehydrator is an electric option for preserving fruits and vegetables from the garden. It might not be the first thing you think of when you hear "gardening gifts" but a method for preserving the harvest is a must-have! $140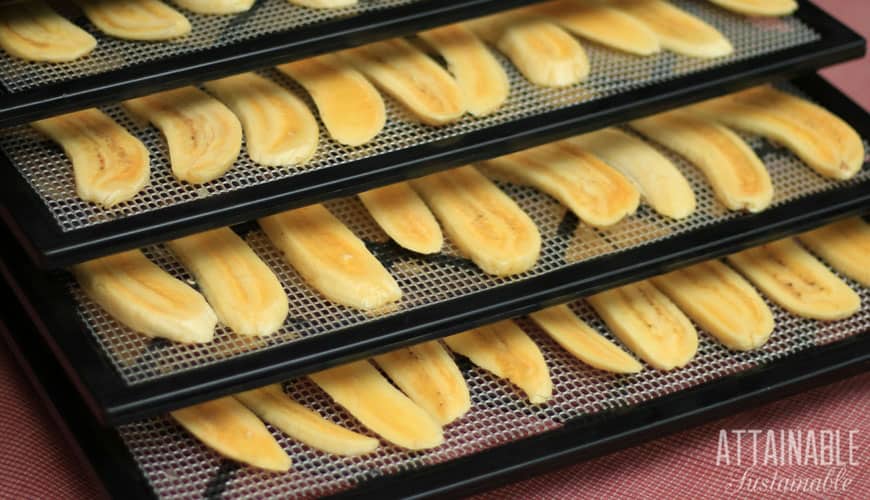 Check out these eco-friendly methods for wrapping gifts, too!