Want to try something new this gardening season? These quirky and exotic vegetables are heirlooms that will add a bit of fabulous to your garden beds!
---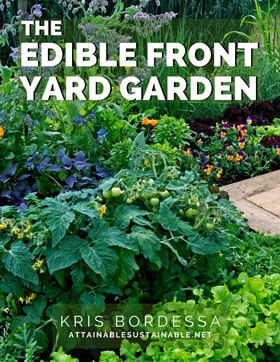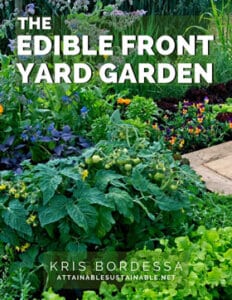 The Edible Front Yard Garden
Does your homeowners association prevent you from growing food in the front yard? What if they never even KNEW? My ebook, The Edible Front Yard Garden will show you how!
---
Exotic vegetables: 12 heirlooms to consider
Some people collect charms. Some people collect comic books. I collect seeds. And seeds from heirloom vegetables are my weak spot.
Whether I need them or not, I can't seem to stop myself. Sure, I already have 18 different varieties of tomato seeds, a dozen types of pepper seeds, and seeds for something called a "rat's tail radish" in my refrigerator — and a finite amount of space in which to plant them.
But when my favorite seed catalog appears every year,how can I pass up the chance to grow vegetables with names like "jaune dickfleischige" (cucumber), "lipstick" (pepper), "Ukranian beauty" (eggplant), or "Ruby Wallace's old time white" (cucumber)? These are all heirloom exotic vegetable varieties that are available thanks to the diligence of passionate seed collectors from all over the world.
Related:
Seed companies that specialize in heirloom vegetable seeds offer primarily open pollinated seeds – allowing growers to collect seeds for future planting – rather than the hybrid seeds more commonly found in nursery centers. Interest in heirloom vegetable seeds has surged in recent years due to concerns over genetically modified seeds.
Whether you're a new to gardening or have years of experience under your belt, these exotic vegetables offer us all a chance to grow some really unusual specimens.
Grow Some Greens!
Ready to grow fresh greens, no matter WHERE you live? Sign up for my
FREE quick-start guide and start growing some of your own food!
Exotic vegetables to try this year
Eat your greens, mom said. I hate lettuce, you said. Now you can nosh on Chinese green radishes and technically do as mom says.
Upsize your beans with the 18″ long pods of the Chinese red noodle bean. These exotic vegetables grow prolifically and outshine regular sized green beans.
Stunningly beautiful glass gem corn is good for drying and grinding into meal. (Spoiler: No, it will not make your favorite cornbread recipe look like it belongs at a unicorn party.)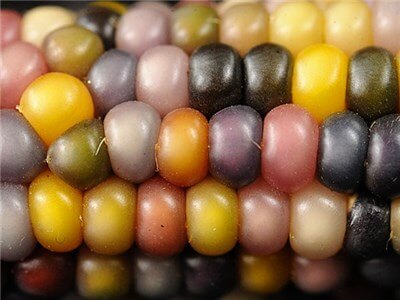 The reisetomate is one interesting looking tomato with small tomato nodules all fused together.
The blue berries tomato developed by Brad Gates bring a whole new color to the tomato bed. And here's one called black beauty.
This black nebula carrot will take your fresh veggie noshing to new levels.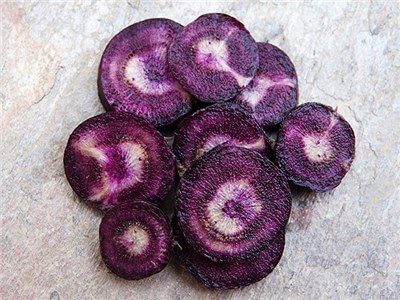 The Chinese five color pepper produces all those colors come from one plant!
Don't let the name fool you. This chocolate habanero pepper is hot, hot, hot.
One of my favorite tomatoes ever is green zebra. Black vernissage, a pinkish tomato, striped with green, is catching my eye this season.
The avalanche beet is pure white, offering everything that you love about a beet – except for the stained fingers.
This Pepino Melon is part of the Solanum family.
The selections above are all from Baker Creek Heirloom Seeds, but they're by no means the only option if you want to experiment with some heirloom seeds. Others to try:
Photos of these exotic vegetables courtesy of Baker Creek Heirloom Seeds and used with permission.