If there's one place on the holiday list that people will often make exceptions, it's for the kids. Many grandparents (ahem) simply don't understand the concept of "cutting back" when it comes to their grandbabies. These gifts for kids encourage creativity and playfulness.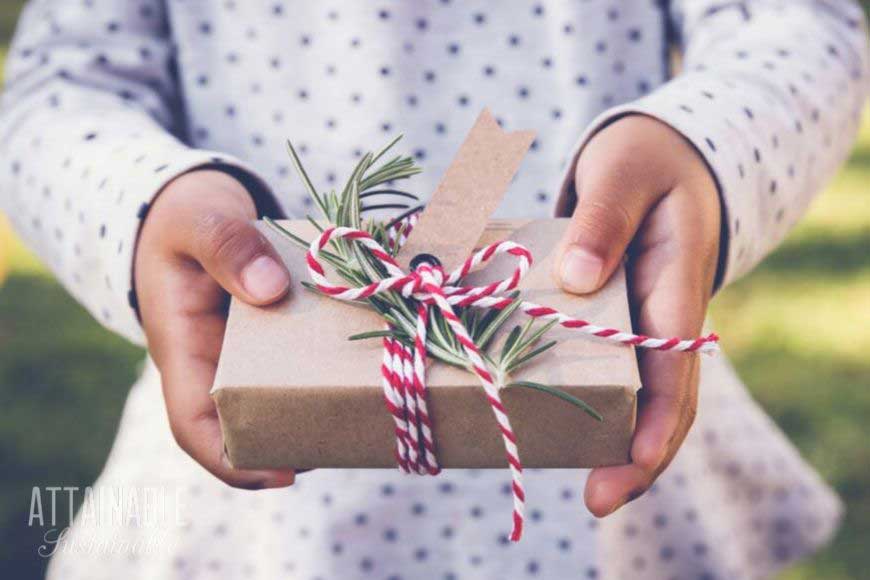 Choosing the best gifts for kids
If you'll manage to stick with all homemade gifts for your kiddos, I applaud you. If you're able to convince the grandparents to stick with something simple, hooray! But if you find yourself trying to figure out how to give your children a fun gift that suits your greener, more minimalist style, here are some ideas.
These gifts for kids will endure the test of time, holding up to hours of play.
Wooden blocks
Uncle Goose's wooden blocks almost make me wish I had littles to shop for. Made in America (Michigan, specifically) of basswood, these sets of blocks take it beyond the usual ABCs. There are blocks featuring Chinese, Korean, Arabic, Hebrew, Spanish, Italian, Russian, Greek, and Japanese languages and characters. There are periodic table of elements blocks, bug blocks, and blocks featuring U.S. presidents. Braille and American Sign Language blocks, nursery rhyme blocks, and number blocks. Ages: 2 and up; $30.
View this post on Instagram
Books!
There are so many great books for kids and young adults I couldn't begin to list them all here. But if you've got a reader on your list — or want to inspire a reader — books can't be beat. Need some ideas for picture books? Here are ten of my family's all time favorites
Fun crayons for art projects
Colour Blocks are chunky, square crayons made from recycled crayons. Talk about coloring outside the lines! Ages: 3 and up; $14.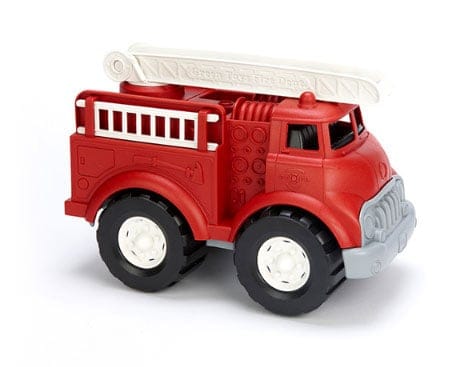 Recycled vehicles
Yes, it's plastic, but this fire truck (as well as the other options from Green Toys) is made from recycled milk cartons. In America. And it comes packaged in recycled corrugated boxes with no plastic or twist ties. Ages: 12 months and up; $22.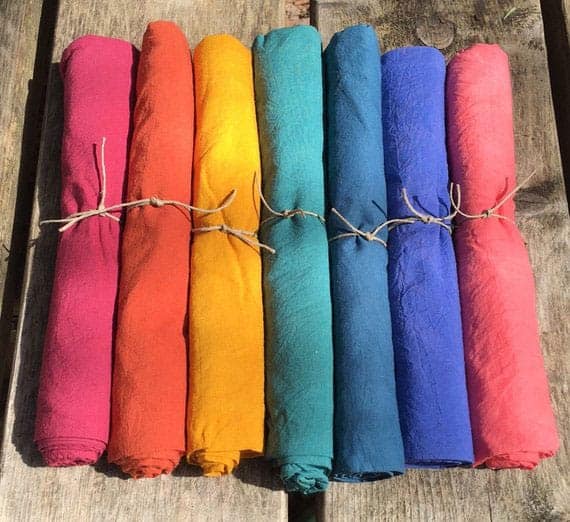 Montessori-style Christmas presents
These "play silks" come in a rainbow of colors. Preschoolers love to twirl and spin with the flowing fabric, and I know from experience that they come up with lots of other creative activities to use these for. This is one of those gifts for kids that will be used over and over again. Ages: 2 and up; $18.
Real garden gear
There is nothing—nothing—more fun to a child than digging holes. This is a real shovel, not a toy. It's just sized for smaller people. My kids each had one and loved it. And what better way to get kids involved in gardening?? Ages: 4 and up; $8.
Hand tools
Another tool to encourage building skills, this hand crank drill gives youngsters a chance to use tools with little risk of injury. Yes, they still have to be cautious, but working like a grownup gives them such confidence! Ages: 7 and up; $23.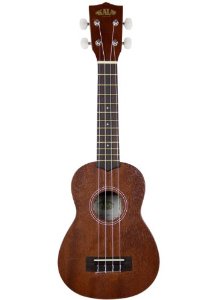 Musical instruments
An 'ukulele is the perfect size for a child who's showing an interest in learning to play music. My son started playing when he was about 12. The 'ukulele is so much more manageable than a full sized guitar. This is a decent instrument to start with — not a toy, but not super expensive. If this is just what your kiddo has been looking for, be sure to search Live 'Ukulele for lessons and tips to get started! Ages 4 and up; $54.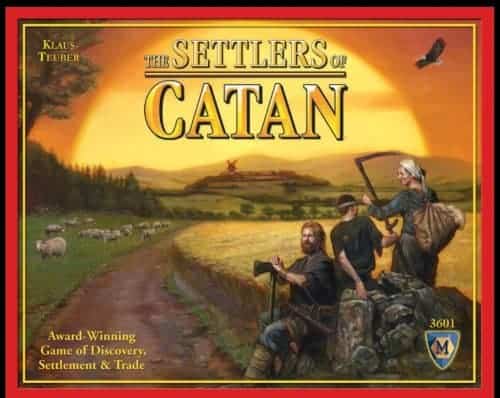 Related: 30+ Ideas for Giving Experiences Instead of Gifts
Board games
Older kids and teens will enjoy The Settlers of Catan, a "board" game that can be set up differently each time you play. Players collect resources to build roads, settlements, and cities. Pieces are made of wood and the board hexes are sturdy paperboard. This is one of our go-to games and is a great gift to give an entire family. Ages: 10 and up; $38.
Card games
Another of our go-to games, Set is a card game that requires critical thinking and deduction skills. Adults and kids can easily play together — and don't be surprised if you're bested by the younger generation. We've owned this one for years. We've gotten so much play out of it that I'll forgive the fact that the cards come in a plastic box. Ages 6 and up; $12.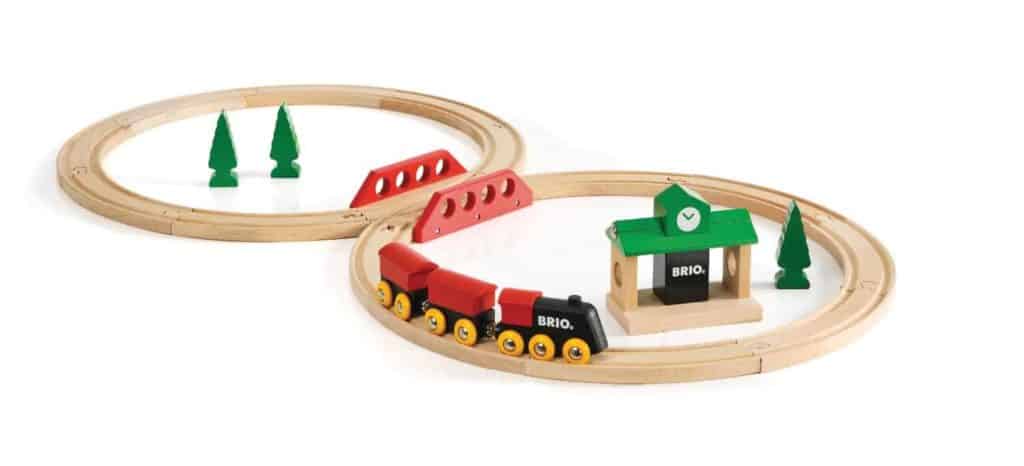 Train sets
Here is what I like about Brio train sets: They are wooden. They can be expanded upon with new pieces and parts, making gift giving for the next several years a no-brainer. And kids will get hours of use out of these things. Hours and hours. (We still have ours packed away for way-in-the-future grandchildren.) I consider this one of the best gifts for kids if you've got family members who like to add to sets for special events — there are lots of small trains to be added, as well as track extensions. Ages 2 and up; $50.