Good 'ole home cooking. Real, whole food on the table to sustain our bodies. But what if a person doesn't know how to cook food from scratch? Learning to cook at home is a great way to reduce our dependence on supermarket fare!
How to equip your kitchen with my must-have kitchen tools.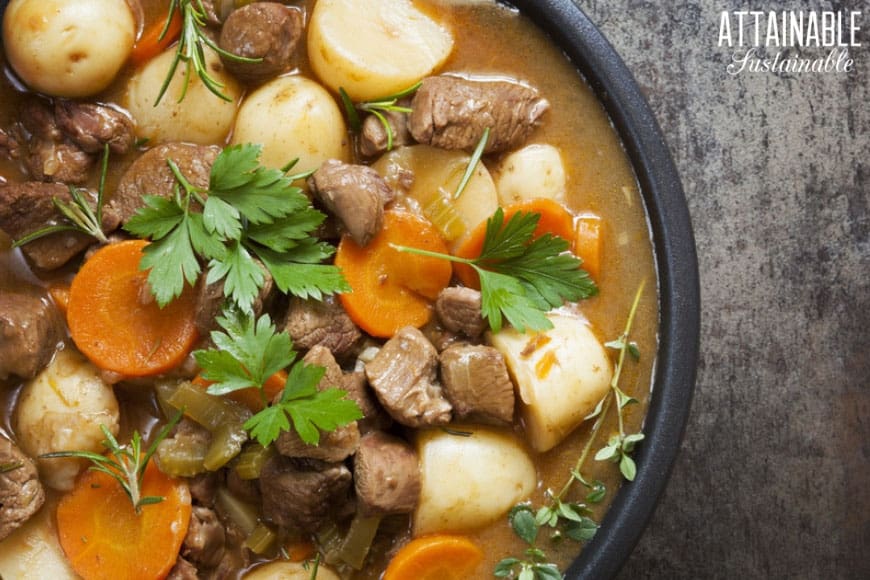 Have you ever felt overwhelmed at the idea of switching from the standard American diet (or even the standard American lifestyle)?
When I share something on social media about home cooking from scratch or how to make what some people think is a very simple dish, there are always a few people who can't believe this is a hurdle for some people.
And yet, I know from comments and messages that cooking at home is a struggle for many of my readers.
Are people really overwhelmed by home cooking ?
It's been quite awhile since a reader named Amy asked that question, but I responded:
5 Easy Steps to Transform Your Pantry!
Ready to switch from store bought to homemade? Let me help you make some changes! Grab my FREE five-part guide to getting started.
Amy, absolutely! We have a generation (or two!) of people who had access to so many convenience foods that they just didn't learn. No fault of theirs, but they don't have the skill set, they just don't know how. My mission is to change that. Join me?
Further conversation on Facebook brought forth a couple of stories from readers who grew up in the era of convenience foods but came to real food as adults. Some snippets:
I still struggle trying to figure out what to make for dinner after a long work day. It's hard when you're dead tired and your family is asking what's for dinner. It's so easy to just grab fast food or ready made. But I find that when I cook the food my son enjoys dinner a bit more. It's a struggle but definitely worth it.
My mom very rarely cooked and when she did it was noodles with butter. We often didn't have food in the house. I would spend hours in the store marveling at all the food.

I would read recipes on the back of everything that had one. When I was 7 years old I went to Safeway and asked one of the people that worked there if I could have the stuff to make Thanksgiving dinner for my family. They hooked me up, the lady even wrote down directions for making everything.

That was the first time I ever made dinner and the best experience of my life. I thought the food was amazing and to this day I still remember it being good. I still find myself perusing recipes and menus and cooking most days. It gives me a kind of peace knowing that no one I know will be hungry because I can feed them.
… we all start somewhere. For me it was more about focusing on time management and not taking on too much at once. Start with one dinner. Just one dinner. And maybe double it so you can use the leftovers for everyone's lunch the next day. Just roll with your own journey; enjoy it.
Perhaps the more important question from Amy:
So, Attainable Sustainable, how can I help?
Yes! That's what I'm talking about. We've got a whole lot of people out there in the world who are learning to cook at home for the first time and it's not because they are faulty or inept, it's because society has shifted priorities. Learning how to cook has fallen through the cracks.
I think the biggest thing we can all do is stop judging, to realize that sure, maybe some people will choose to stick with convenience foods and that's their choice. But the people who just don't know that there are other—better—alternatives? Or who know but don't know how to begin to change?
Those are the people that might just be wishing for a little assistance in learning how to cook at home.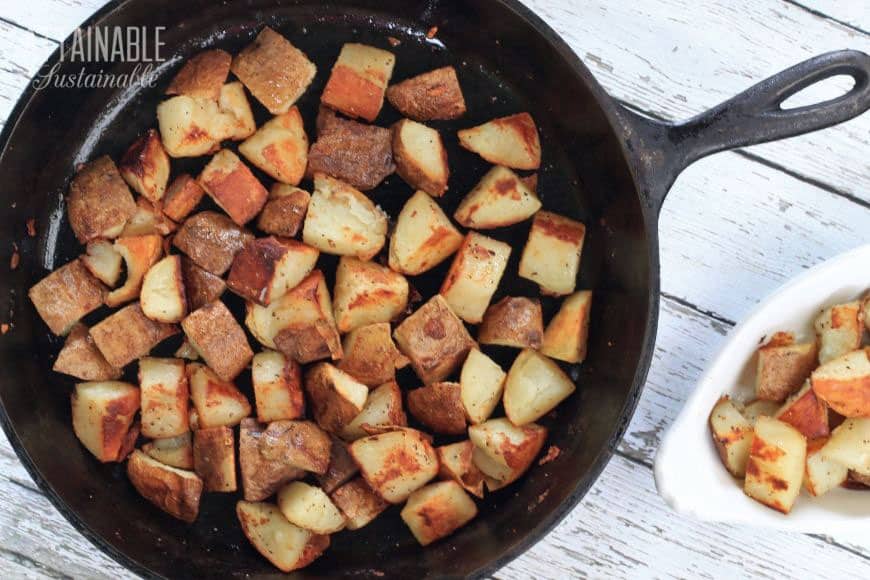 So let's talk about home cooking from scratch.
The most obvious way for us to help is to pass on our knowledge. Easy enough if you're teaching your own kids in your house. It's harder to reach random people who want to learn to cook at home, though.
Can you invite some acquaintances to your place for a cooking session?
Teach a class at your local adult education center?
Volunteer at a high school to do a cooking course?
Give a gift basket with ingredients to make your specialty, complete with lessons?
Basic cooking skills
There are a few basic skills to tackle when you're ready to tackle home cooking. If you've not yet learned how to peel garlic or how to make a basic broth, head over here for 8 cooking skills to learn. (They're not hard!) If time is the greatest hurdle for you to overcome, consider investing in an Instant Pot. These electric pressure cookers can help you get a meal on the table in a hurry. Check out these Instant Pot recipes for inspiration!
Learning to cook at home
If you're unsure about cooking from scratch and don't know anyone who can guide you, you might have to dig in and teach yourself. Let me assure you: You will make mistakes. It happens, even to the best of us.
But dive in and give it a try.
The following recipes are easy to make and don't require any special equipment or skill, making them perfect when learning to cook at home. If you can chop veggies, use a stove or oven, and follow directions, you'll have dinner on the table in no time!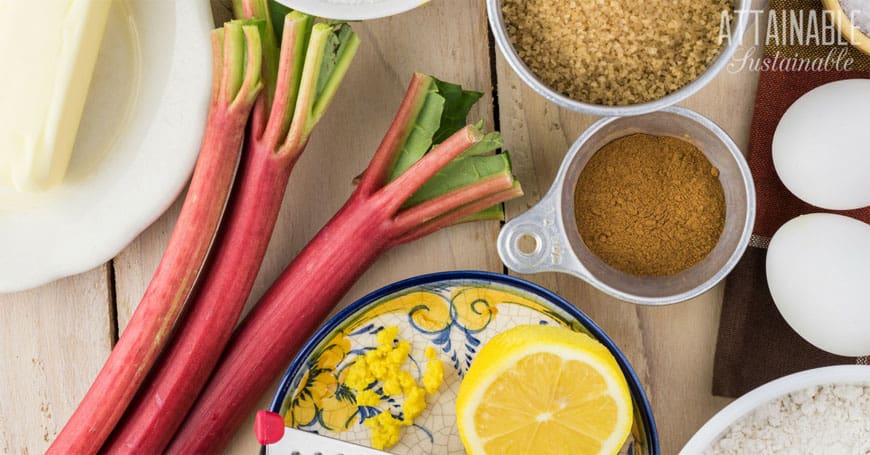 Now, purists will note that some of these recipes include canned tomatoes or canned beans. So what? Except for the bpa issue, these are healthy ingredients without a lot of additives that can help you on your way to home cooking from scratch. [See this link for companies that use bpa-free cans.]
Once you've mastered basic home cooking, you can tackle using dry beans or fresh tomatoes. You may not ever want to take that step. I'm okay with that. Using some single ingredient canned items in homemade meals is surely a better option than take-out.
Get cooking at home!
Breakfast recipes: 
Simple appetizers:
Easy dinner recipes:
Soup and chili recipes: