Food irradiation is a process that "improves the safety and extends the shelf life of foods" by applying ionizing radiation to food. What the what??
You know how you start out innocently on the internet and see something of interest so you click? And pretty soon you've disappeared down a rabbit hole and your dishes still need to be washed and laundry needs to be hung and you never planted those seeds? That's how this started.
Irradiation of food
I don't recall how I came across this information about food irradiation. Or what prompted me to say, "Hey, wait a minute!" and dig a little deeper. I had no intention of writing about food irradiation but here I am.
Will this make you more self-sufficient? Maybe in a roundabout way, if you decide that you'd just as soon avoid treated food. Perhaps not. Maybe you don't care if you're eating irradiated food. Me? I want you to at least know what you're putting in your mouth and have the opportunity to make a conscious decision.
Related: GMO Food: Why it's a Concern for All of Us
Spotting food irradiation
Irradiated foods look no different than those that have not been irradiated. A benign looking graphic indicates that a food product has been irradiated. This FDA website says:
Take a Peek Inside My Book!
Get a free excerpt from my book, Attainable Sustainable: The Lost Art of Self-Reliant Living! You'll also get my free weekly newsletter, complete with recipes, gardening tips, and a little peek at what's going on around here — both the zany and the mundane.
FDA requires that irradiated foods bear the international symbol for irradiation.
Look for the Radura symbol along with the statement "Treated with radiation" or "Treated by irradiation" on the food label.
Bulk foods, such as fruits and vegetables, must be individually labeled or to have a label next to the sale container. FDA does not require that individual ingredients in multi-ingredient foods (e.g., spices) be labeled.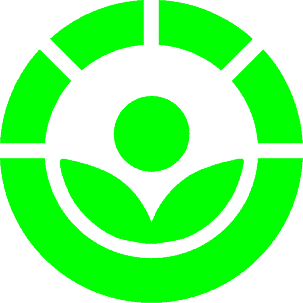 Well, isn't that sweet. That pretty little flower doesn't mean "grown in the sunshine" like you might guess.
But that's not all.
Chasing internet butterflies, I ran across the term "cold pasteurized."
While there's all kinds of inference on the internet, I wasn't able to find a definitive answer as to what, exactly, that meant.
So I contacted the FDA. Here's what they had to say:
[C]old pasteurization is defined as the treatment of fresh or processed foods with ionizing radiation that inactivates biological contaminants (insects, molds, parasites, or bacteria), rendering foods safe to consume and extending their storage lifetime.
While I did not ask the FDA about the term "electronic pasteurization," it's also been linked to food irradiation.

Related: Is Organic Food as Clean as You'd Like to Believe?
Questions about food irradiation remain
Can organic foods be irradiated? Happily, no. Just as opting for an 'organic' label means the food cannot be genetically modified, foods labeled 'organic' cannot be irradiated.
Here's what the EPA says:
Foods which have been irradiated, no matter how they are grown or produced, cannot be labeled as USDA certified organic.
These questions remain:

Are products that are repackaged by the grocery store – think meat that's been packaged into different cuts – required to carry the Radura symbol for retail sale?

Or is that FDA requirement fulfilled as long as the meat was marked when it arrived at the back door?
Want to know more about food irradiation? In the "It's fine, don't worry, trust us" category we have:
And in the "WTF are they thinking?" category:
So there you have it. A couple of extra little clues to help you maneuver the grocery store. Or another solid nudge to encourage you to grow your own food or seek out a local farmer.
What about you? Does the idea of irradiated food worry you?