Off The Shelf:

Homemade Alternatives to the Condiments, Toppings, & Snacks You Love
Why Off The Shelf?
100 pages featuring gorgeous photos and simple instructions.

Replace your favorite supermarket "cheats" with simple homemade alternatives.

Save money and eliminate wasteful packaging.
Choose Homemade Instead!
Ready-to-eat snacks are expensive.

Packaged shortcuts contain preservatives.

Many convenience foods contain GMO ingredients.
Revamp your pantry for just $6.98!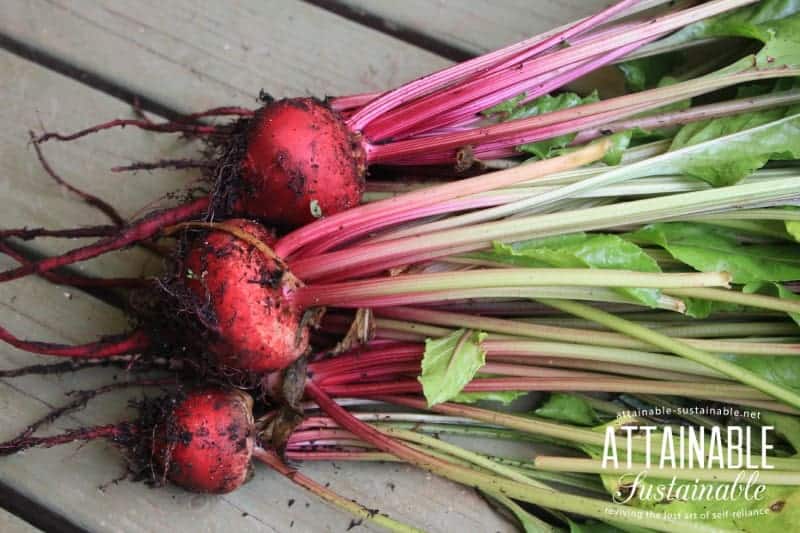 Peg
I just purchased and downloaded this awesome book. I am going to my kitchen right away to start creating. It's great to have all of these recipes in one place.
With
Off The Shelf

: Homemade Alternatives to the Condiments, Toppings, and Snacks You Love...
YOU CAN MAKE YOUR OWN
While it's become commonplace for us to simply swing by the supermarket to pick up our pantry staples, this is really a "new normal." You can get back to basics with Off The Shelf: Homemade Alternatives to the Condiments, Toppings, and Snacks you Love by creating your own pantry items.
NO MORE GMO INGREDIENTS
Check the labels on some of your favorite pantry staples. Besides the unpronounceable additives, it's pretty likely that there are genetically engineered ingredients as well. Jams, jellies, and condiments are frequently flavored with high fructose corn syrup, which is a big GMO culprit.
ELIMINATE WASTE
Every time you stock up on your favorite ketchup or salad dressing, you bring a plastic bottle into your home. By making your own condiments and toppings, you'll eliminate a lot of single-use plastic containers.
BREAK BAD HABITS
This collection of recipes is the perfect foil to our ingrained habits. Look through it and you'll begin to see the possibilities. You'll realize that much of what you're accustomed to buying at the store can actually be made at home with better, fresher ingredients.
About the Author: Kris Bordessa
Kris Bordessa has written about team building and travel, history and DIY projects, games and food. She is currently focused on Attainable Sustainable and transforming her Hawai'i residence into a productive homestead. She collaborated with a dozen of her favorite food bloggers to create Off The Shelf.
Sample Recipes Include:
Mayonnaise • Mustard • Horseradish Sauce • Jam and Jellies • Salad Dressings • Salsas • Hummus • Hot Salt • Montreal Steak Spice • Asian Style Plum Sauce • Pickles • Old Fashioned Tomato Paste • Homemade Marshmallows • DIY Food Coloring • Granola Bars • Hot Fudge Sauce
What People Are Saying
"Great book! .... We are a whole-food, plant-based family and many of these fit right in." ~ Melissa
"I bought this and I love it!" ~ Peg
"The photos are great, and the recipes, too." ~ Kathy
"It is fantastic. I'm so glad I got it." ~ Annette
Revamp your pantry for just $6.98!
Nobody wants to give up their favorite foods, but what if you could make them at home?
Many of our buying habits are ingrained from long years of supermarket shopping, but with a little (and I mean little) effort you can learn to make your favorite staples right at home. While I've always gardened and preserved foods like jams, jellies, and relishes, some store bought condiments continued to take up space on our refrigerator shelves simply out of habit. I mean, who thinks about making their own mustard? Turns out, once I started paying attention it was easy to switch over to homemade versions of the staples I'd been counting on.
Mustard? Turns out, it takes only five minutes of hands-on time. Perhaps less.
I joke that I was nearly 30 before I realized that it was possible to make pudding without the box. That was kind of a lightbulb moment for me. If I can make pudding from scratch, what else have I been snookered into believing I have to buy at the store?
Off The Shelf will help you make the switch from store bought to homemade.
Off The Shelf Contributors:
Christy of Completely Nourished, Colleen of Five Little Homesteaders, Joelle of jarOhoney, Karon of Larder Love, Kris of Attainable Sustainable, Leona of My Healthy Green Family, Libby of eat.play.love…more, Melanie of Frugal Kiwi, Pam of Brown Thumb Mama, Susan of Learning and Yearning, Tracy of Oh, The Things We'll Make!, Vanessa of They Call Me Oystergirl, and Vivian of The Real Food Guide.
Are YOU ready to get back to basics? You need

Off The Shelf

!
Get started today for just $6.98!
No need for a tablet; you can read it with any PDF reader on your computer or you can print it out and tuck it into a binder. It's an instant download – you can start switching to good old fashioned homemade staples immediately!
Ordering is easy; you can log in with your PayPal account or click "don't have a PayPal account" to use your credit card.