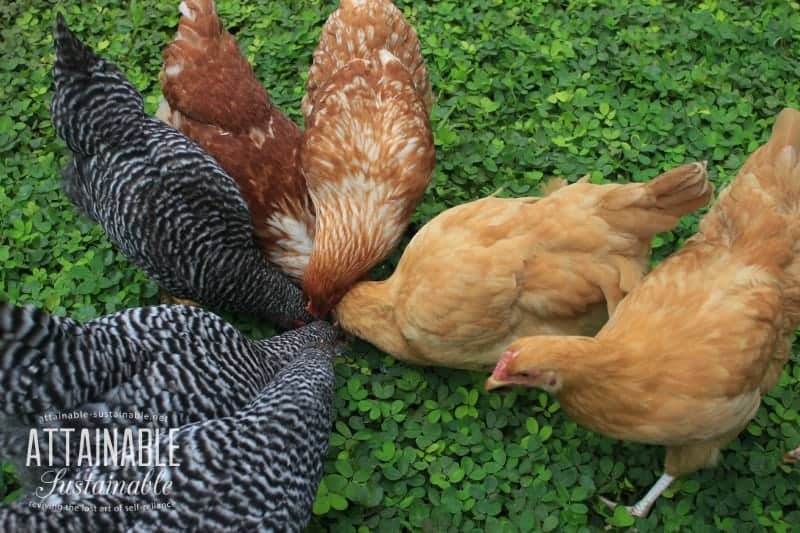 Don't miss out!
Keep up on all the news and recent posts here on Attainable Sustainable for inspiration in crafting your perfect DIY, chicken-raising, gardening, home cooking life.
The best way is to sign up for my (mostly) weekly newsletter:
Enter your email address above, then watch your inbox for a confirmation email. Once you're subscribed, the newsletter will arrive directly in your inbox on a somewhat weekly basis. If you prefer to get each post as they're published, you can opt for a feed reader like Feedly.
And then, of course, there's social media.
I have a fabulous community over on Facebook and I invite you to join us! I'm most active there and on Pinterest, but you'll also find me on Instagram and Twitter.