ATTAINABLE SUSTAINABLE: The Lost Art of Self-Reliant Living
Best How-to Book of 2020 — American Society of Journalists and Authors
Attainable Sustainable: The Lost Art of Self-Reliant Living is available in both hardcover and e-book format.
(Ordering through Bookshop supports independent booksellers!)
Easy to follow step-by-step instructions and gorgeous illustrations
Packed with delicious recipes, natural remedies, gardening tips, crafts, and more, this indispensable lifestyle reference makes earth-friendly living fun, real, and easy.
Whether you live in a city, suburb, or on land in the country, this essential guide for the backyard homesteader will help you achieve a homespun life–from starting your own garden and pickling the food you grow to pressing wildflowers, baking sourdough loaves, quilting, raising chickens, and creating your own natural cleaning supplies.
In these beautifully illustrated pages, makers will find an indispensable home reference for sustainability in the 21st century. Delve into enticing recipes and step-by-step directions for creating fun, cost-efficient projects that will bring out your inner pioneer. Filled with more than 300 color photographs, this relatable, comprehensive book contains time honored-wisdom and modern know-how for getting back to basics.
In this book you'll learn how to: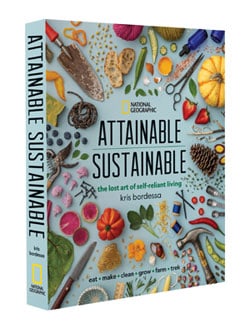 Start using whole ingredients to make your favorite store-bought products at home
Embrace home food preservation, from canning to fermenting and pickling
Save money by making homemade versions of supermarket fare
Enjoy old-fashioned crafting skills to make beautiful and functional household items
Switch to healthier, non-toxic cleaning and personal care products
Generate less waste by embracing a DIY mindset
Start growing some of your own food—even if you live in an apartment
Nurture a healthy relationship with the natural world
Have a peek inside…
(Click for close-up)

"It's amazing and beautiful and I love it so much…I'll be putting much of it to use."
Kimberly Jeffries
KimberlySwimberly

"Finally, a resilient-living book that is practical, attainable, and absolutely a joy to hold. Not only is this book jam packed with beautiful photos (and guides) from growing a garden to parting out a chicken, it feels amazing. Huge props to Kris and the National Geographic team on a down to earth, classy design."
Justin Rhodes
The Justin Rhodes Show

"If you've been wanting to make some changes, and learn some new skills, this book will help you to bridge the gap between wanting to learn and actually doing it."
Susan Vinsofski
Learning and Yearning

"This gorgeous book has everything you need to get started on your self-sufficiency dreams."
Dawn Gifford
SmallFootprintFamily.com
About the author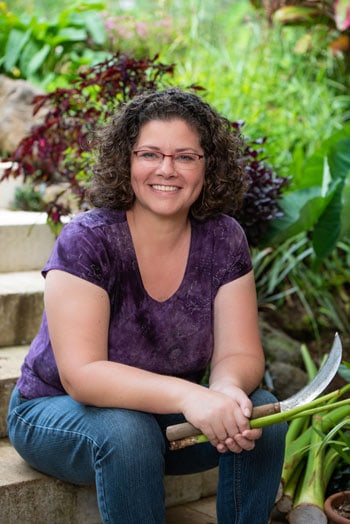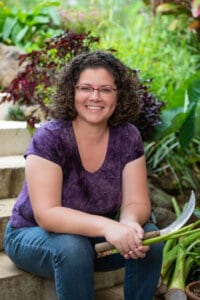 Kris Bordessa is a freelance writer, author, and eternal experimenter. Raised in a farming family in northern California, she's—without a doubt—more comfortable in a vegetable garden than a shopping mall. Currently residing in Hawaii with her family, she's embracing local crops like bananas and kalo (taro) while still stubbornly trying to grow tomatoes and zucchini, which simply don't thrive in the island climate.