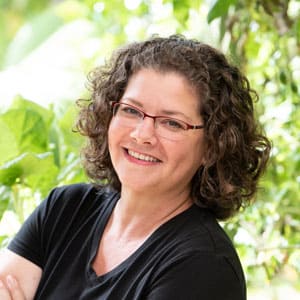 If you're looking for help getting dinner on the table, growing some of your own food now matter where you live, delving into home food preservation, or adding a small animal (or ten!) to your small homestead, you've come to the right place.
I've been producing this site since 2011, encouraging people to plant a garden, make food at home, and embrace some of the traditional skills grandma knew. My book, Attainable Sustainable: The Lost Art of Self-Reliant Living, was released in 2020 and has been dubbed the Best How-To Book of 2020 by the American Society of Journalists and Authors. I've taken a tighter focus on gardening with a much-requested video course, The 5-Gallon Garden, in which I show new gardeners how to grow food in the space they have.
My goal is to help you
Gardening (and preserving that bounty), cooking, and raising animals have always been a part of my life, but those skills are not commonplace these days. While I do have a "country" background—raising sheep in 4-H, gardening from a young age, working on the family apple farm—the idea of growing organically or making ecologically sound choices is something that I came to gradually.
I had a lot of unlearning to do after growing up in a conventional farm family!
My move toward a more self-reliant lifestyle was a natural progression, but not an easy one. We're up against a lot of hard habits to break, us humans, aren't we?
If you're just beginning your journey to whole food living, whether that's cooking or raising your own food, I want to make it easier for you!