Learn to Grow Food!
The 5-Gallon Garden video course makes it easy 🌿
✅ 90 minutes of lessons
✅ Beginner level
✅ 15 videos
✅ Bonus downloads
✅ Exclusive online community
Learn how to grow your own food, harvest vegetables for your table, and save money on groceries in this collection of 17 video lessons focusing on growing food in containers.
Growing vegetables in containers is the easy way to get started with growing food.
Grow Food in the Space You Have!
In The 5-Gallon Garden, I'll walk you through the necessary steps to create your own thriving vegetable garden no matter where you live. From hanging baskets of herbs to patio planters, learn how to harvest fresh salad greens and veggies from your backyard, front yard, or apartment balcony.
Whether it's lettuce in a hanging basket or a half-barrel salsa garden, container gardening allows you to use the space you have, reduces the need to weed, and can be more ergonomic.
The 5-Gallon Garden course is an introductory guide to gardening that provides the tips and tricks to make your first harvest successful. Even when you're short on space!
I'm here to tell you, whether you live in suburbia and have a nice-sized lot to work with or you're an apartment dweller, you can grow some of your own fresh vegetables!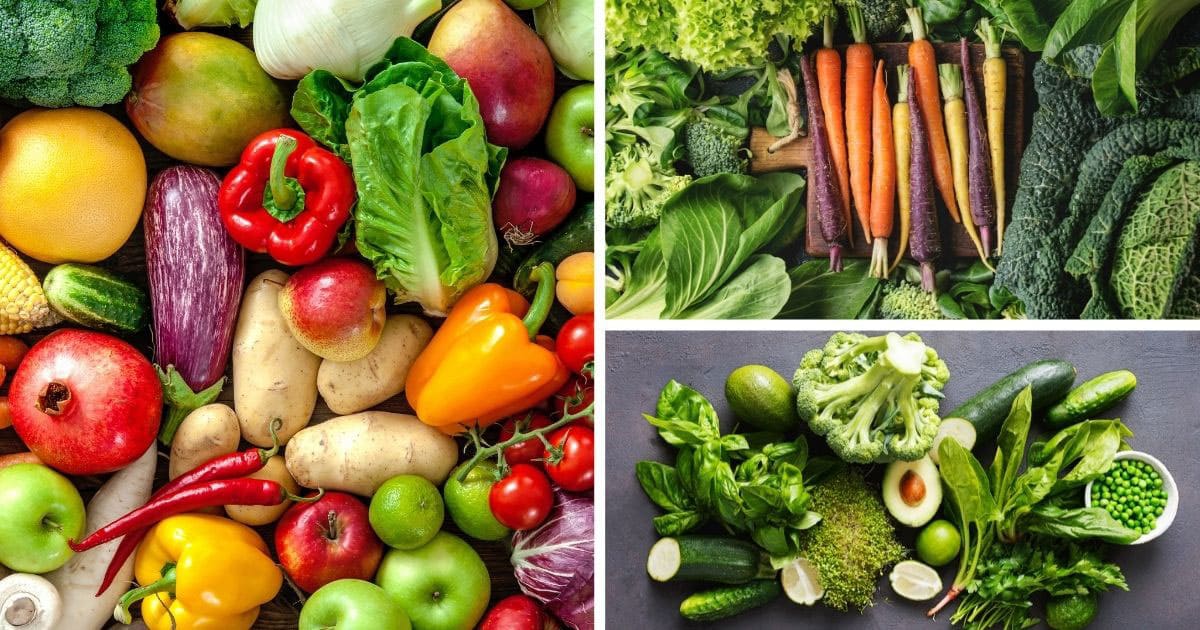 Container gardening is the solution to the "not enough space" dilemma.
It's also a great entry point for those who dream of growing some of their own food — but have no idea how to start.
"This course is the play-by-play guide you didn't know you needed! It has given me a real understanding of how I can succeed by starting out small with a container garden."
~ Debbi Mahilum
Your Instructor
Kris Bordessa is lifelong gardener and the author of Attainable Sustainable: The Lost Art of Self-Reliant Living, an award-winning book published by National Geographic.
She has decades of gardening experience and has grown food in every home she's lived in, including a condo with a postage-stamp sized backyard, a suburban home with a slightly larger backyard, and some much larger spaces with challenges of their own.
It would be simplistic to say growing a vegetable garden is easy, but you don't need a degree to grow food. You just need some basic knowledge about plants and their needs. Throughout this short course, I share no-nonsense methods to inspire beginners to get growing!
⇒ GET GROWING NOW FOR JUST $57 ⇐
As you work through this course, you'll:
✅ Learn which seeds to start indoors and which ones to start outdoors
✅ Understand the must-know dates for vegetable garden success
✅ Choose the best containers for growing your favorite veggies
✅ Focus on 10+ of the best vegetables for container gardening
✅ Determine the important difference between crop types
✅ Save hundreds of dollars on your grocery budget
✅ Learn what all seeds need in order to sprout
✅ Discover how to increase germination rates
FAQ
Who is this course for?
People who are new to gardening and want to learn about growing food, especially those who are limited on space and want to grow some vegetables.
The course will cover the basics, from soil to seed selection, types of garden crops, and the how-tos (and whys!) of planting both seeds and seedlings.
Note: If you're an experienced gardener, you might learn a thing or two but this course is probably more basic than you need.
What do I get?
This is an online video course, broken down into 17 lessons. Every lesson comes with a printable transcript so you can keep all of the information at your fingertips.
There are also numerous charts and guides to help you get the most out of your growing space and track your success.
You'll also have access to an exclusive group chat where I'll be available to answer your questions.
How much time does it take to complete the course?
The lessons range in length from 3-12 minutes long, so even if you're strapped for time, you can peck away at it a little at a time.
If you sat down to watch, start to finish, it would take about an hour and a half to view all of the modules.
Can I watch it all at once?
You can watch any of the videos in the course at any time. It's self-paced, and you can access it as you have the time. You'll have access to the course online any time, so you can rewatch from season to season if you need a refresher!
Is there a money back guarantee?
Absolutely! Let me know within 24 hours of purchase that you're not entirely thrilled and I'll refund your money. All I ask is that you take a moment to tell me why the course didn't work for you; your feedback will help to improve it.
The 5-Gallon Garden is chock full of practical, easy to understand guidance to take a beginning gardener from start to success.
~ Jane Dutra Salemi

Choosing Containers
Understand the many options for planting a garden in containers, whether you're upcycling containers or planning to invest in a collection of planters.
The one thing every container MUST have.
Growing Conditions
Finding and understanding your local frost dates will assure that you set vegetables out into the garden at the right time.
The natural conditions in your garden area play a part in what you plant and how well it grows.
The soil you use can make — or break — a container garden.
Know What You Grow
Before you decide what to grow, you'll need to understand the types of crops and seeds that are available to consumers.
Understanding the life cycle and growth habits of various crops will help you decide what to plant.
Planting Seeds and Planting Seedlings
Should you start with seeds or seedlings? That's a great big "it depends!" 😉 We'll talk about the pros and cons of both so you can decide what works best for your situation.
Learn how to choose seeds, plant seeds for the best germination, and how to test for seed viability.
Dig in and transplant seedlings into containers.
Vegetable Crops for a Backyard Harvest
Broken into a dozen short videos, you'll learn about the individual traits of popular garden crops that you can grow in containers right in your back (or front!) yard. The list includes tomatoes, peppers, lettuce and other greens, summer squash, celery, basil, and more.
Charts and Guides
Every module comes with a printable transcript so you can keep all of the information at your fingertips.
There are also numerous charts and guides to help you get the most out of your growing space and track your success.
Exclusive Access
I'll answer questions for you in an exclusive members-only group as you start to grow your garden, PLUS you can talk story with the other members, too. Learning from one another is what gardeners do best!
No gardening space? No problem!
Several years ago I found myself living in a place that didn't offer much in the way of gardening space. Doing without my annual vegetable garden was simply not an option, so I got creative. I turned an unused driveway space into a productive container garden. Right on the concrete!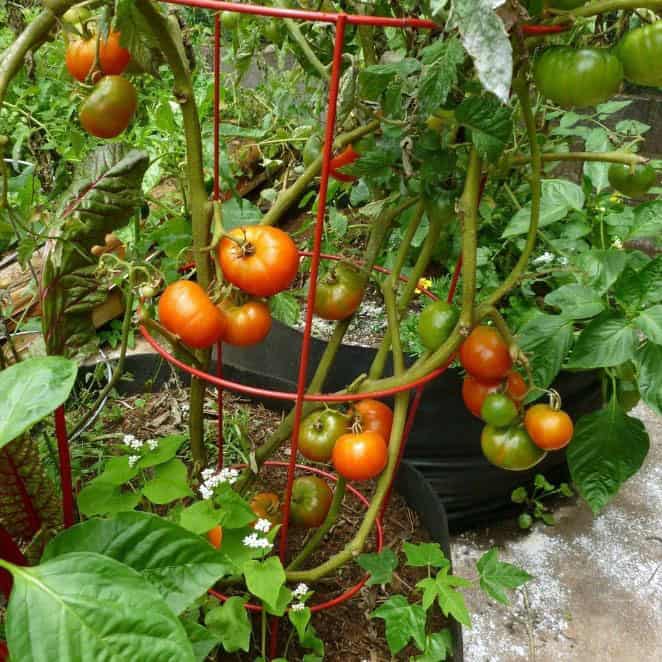 By employing a collection of large containers, I was able to harvest tomatoes, zucchini, peppers, Swiss chard, lettuce, and carrots from a space that was serving no other purpose.
Don't let limited space stop you from gardening.
Learn how to grow food for a lifetime!
⇒ GET GROWING NOW FOR JUST $57 ⇐
100% money back guarantee. If you're not happy, I'm not happy.