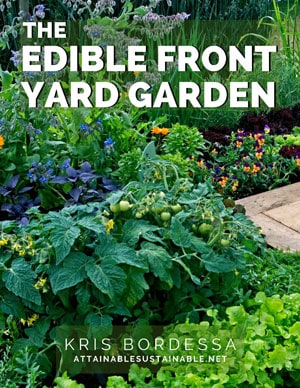 The Edible Front Yard Garden
Grow Food in the Space You Have
Discover pretty and edible plants to grow
Considerations for layout and design tips
How (and why) to ditch the lawn!
The Edible Front Yard Garden is available as an instant download PDF file.
Start Growing Food Today!
Edible Front Yard Gardens introduces readers to the idea of utilizing an often-overlooked portion of their yard for growing food.
With a little forethought, suburban front yards can be utilized to grow fruits and veggies to feed the family! Even homes with pesky homeowners association rules can grow a lush landscape of edibles — choosing the right plants means they'll likely never even know!
This ebook walks would-be gardeners through the different types of crops that can work in a publicly facing front yard and gives simple tips for choosing and placing plant materials based on the author's experience in the landscape design field.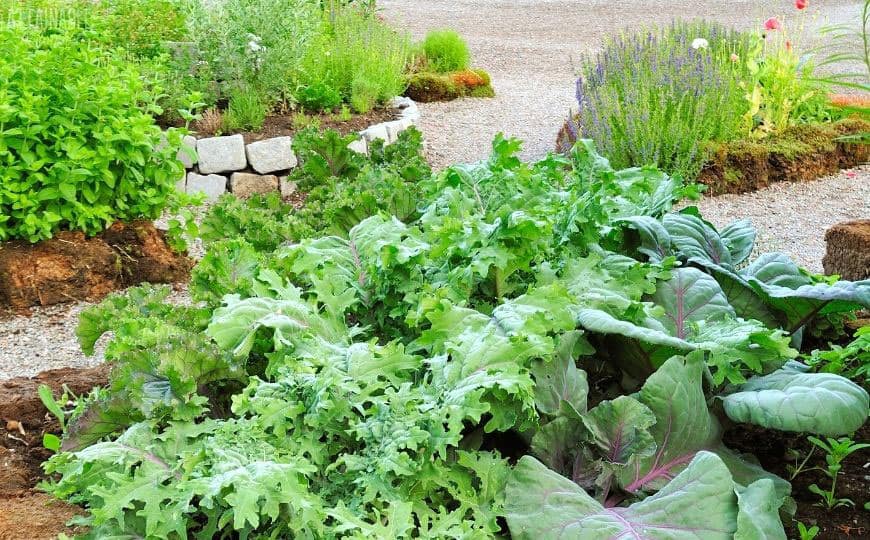 What's in this ebook:
Edible Front Yard Gardens features an introduction to the idea of planting food in an area that's usually reserved for purely ornamental purposes.
But function and beauty can go hand in hand!
This ebook introduces readers to a collection of vegetables, fruits, herbs, and flowers that are pretty enough to work into the front yard — and nobody will be the wiser!
Mobile-friendly PDF ebook format
30 Pages
Instant delivery
Money-back guarantee
Grow Food in the Front Yard!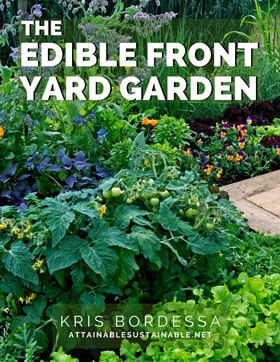 In this 30-page ebook you'll learn how to:
Read about 5 things to consider when planning a front yard garden
Discover the difference between annual and perennial crops
Learn about 15+ crops that are pretty enough for the front yard
Take control of the food you put on your table by growing your own.
Fool your homeowners association with a pretty — but productive — front yard
Eliminate some (or all) of your lawn, saving time and water
About the author
Kris Bordessa is a freelance writer, author, and eternal experimenter. Raised in a farming family in northern California, she's—without a doubt—more comfortable in a vegetable garden than a shopping mall. Currently residing in Hawaii with her family, she's embracing local crops like bananas and kalo (taro) while still stubbornly trying to grow tomatoes and zucchini, which simply don't thrive in the island climate. Her book Attainable Sustainable: The Lost Art of Self-Reliant Living was published in 2020 by National Geographic Books.