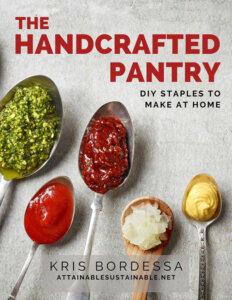 The Handcrafted Pantry
DIY Staples to Make at Home
Dozens of recipes
Easy-to-follow instructions
Wholesome ingredients
The Handcrafted Pantry: DIY Staples to Make at Home is available as an instant download PDF file.
Dozens of easy recipes to transform your pantry
Packed with delicious recipes for some of your favorite condiments, snacks, and toppings, The Handcrafted Pantry is the guide you need to skip packaged products.
Many of our buying habits are ingrained from long years of supermarket shopping, but with a little (and I mean little) effort you can learn to make your favorite staples right at home.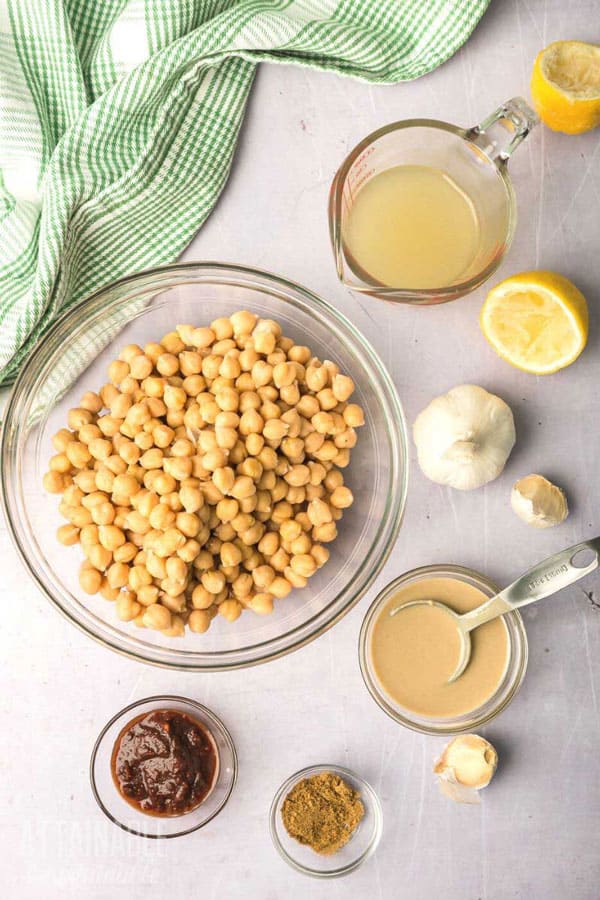 While I've always gardened and preserved foods like jams, jellies, and relishes, some store bought condiments continued to take up space on our refrigerator shelves simply out of habit.
I mean, who thinks about making their own mustard?
Turns out, once I started paying attention it was easy to switch over to homemade versions of the staples I'd been counting on.
Mustard? Turns out, it takes only five minutes of hands-on time. Perhaps less.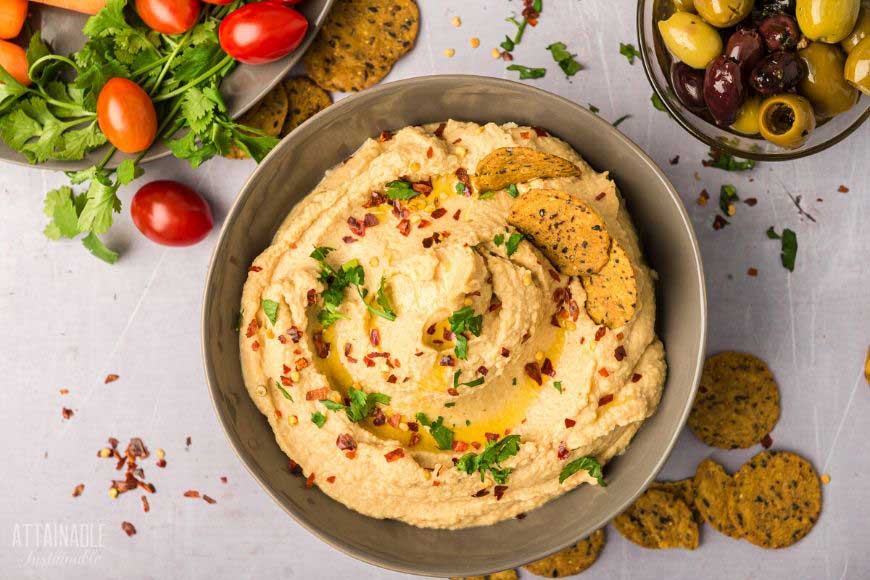 Get Started with a Handcrafted Pantry!
48 pages featuring simple recipes the whole family will love.
Replace your favorite supermarket "cheats" with simple homemade alternatives.
Save money and eliminate wasteful packaging.
Eliminate the preservatives, GMOs, and other wonky ingredients that come in ready-made products.
Adopting new habits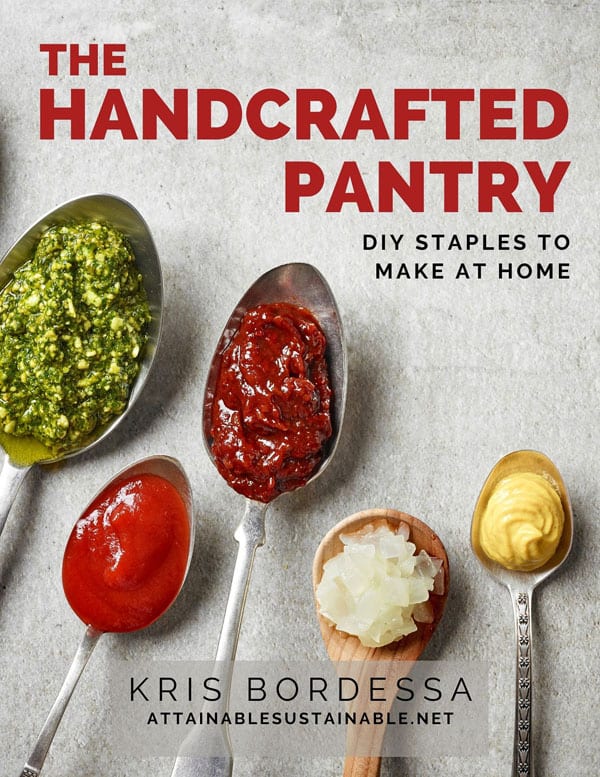 I joke that I was nearly 30 before I realized that it was possible to make pudding without the box.
That was kind of a lightbulb moment for me. If I can make pudding from scratch, what else have I been snookered into believing I have to buy at the store?
And what about YOU? What do you put in your cart every week that you might be able to make at home? In The Handcrafted Pantry you'll find dozens of recipes to help you make the switch. Recipes for items like:
Mustard
Mayonnaise
Hummus
Crackers
Dips
Broth
Salad Dressings
and more!
About the author
Kris Bordessa is a freelance writer, author, and eternal experimenter. Raised in a farming family in northern California, she's—without a doubt—more comfortable in a vegetable garden than a shopping mall. Currently residing in Hawaii with her family, she's embracing local crops like bananas and kalo (taro) while still stubbornly trying to grow tomatoes and zucchini, which simply don't thrive in the island climate. Her book Attainable Sustainable: The Lost Art of Self-Reliant Living was published in 2020 by National Geographic Books.