Living in a tiny house is not for the faint of heart. Here's how one family does it.
What if you decided that the spot you lived in was just not affordable, and decided to pack up, move halfway across the country, and start converting bare land into a usable homestead? That's exactly what Teri Page and her family have done.
I've been following her blog, Homestead Honey, for awhile now and find it incredibly inspiring to see how her family is making the homesteading lifestyle work for them, from the ground up.
One of their big achievements: Building a tiny house in less than a year's time. Teri has graciously agreed to share some of her thoughts on building and living in a tiny house.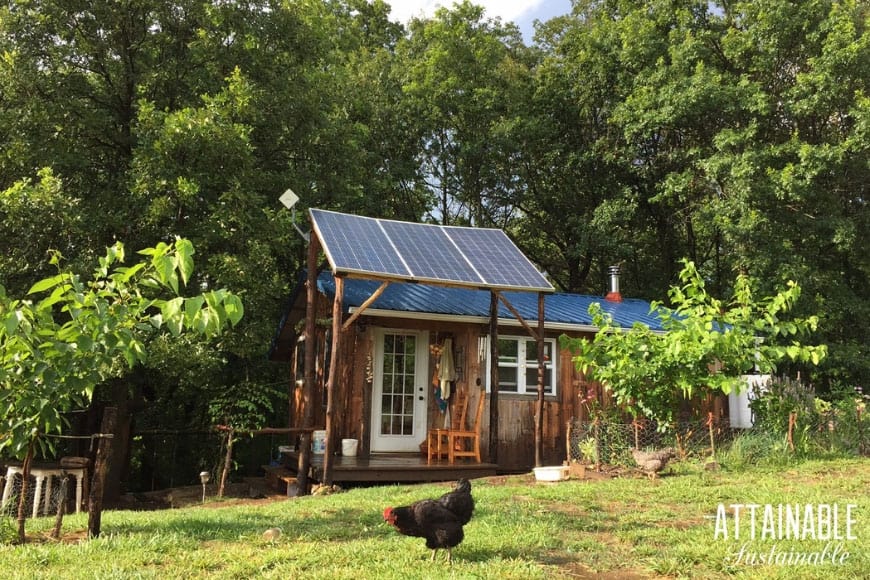 Here she is:
Living in a Tiny House
Four of us co-exist in a space that is just under 350 square feet, on our 10-acre homestead in Northeast Missouri. Moving onto raw land, we began construction on our home in late February 2013, and moved into an unfinished, but warm and insulated structure in late October.
Take a Peek Inside My Book!
Get a free excerpt from my book, Attainable Sustainable: The Lost Art of Self-Reliant Living! You'll also get my free weekly newsletter, complete with recipes, gardening tips, and a little peek at what's going on around here — both the zany and the mundane.
While we have dreams of someday building a timber framed straw bale home, the reality of our situation was that we needed an immediate dwelling. Building a tiny house fit our needs and our sensibilities.
Why Build a Tiny House?
There are many compelling reasons to build small, including:
Price – Although there are many factors that determine the final cost of building a tiny house (see discussion below), most tiny houses cost significantly less than what you'd find on the real estate market. Many tiny house dwellers are advocates of debt-free living, and trade square footage for the advantage of not having a mortgage.
Human Scale Building – It's possible for a single builder or a family to build their own home without large crews or equipment that larger buildings might require. For us, for instance, building a tiny house required little more than a tall ladder and occasionally, a few extra hands.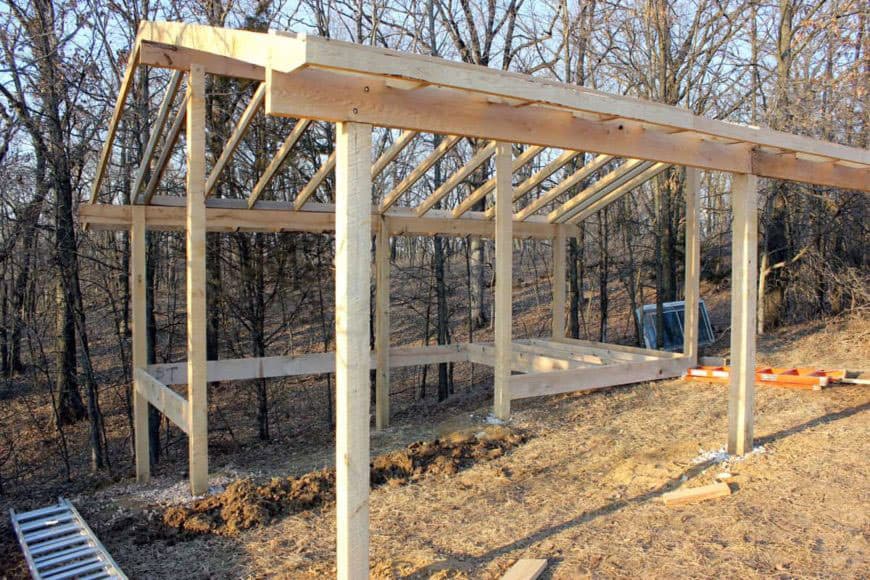 Materials – Tiny houses can make great use of overstock or salvage materials, as they require only small amounts. We were able to completely side our house with reclaimed barn wood from a 100+-year-old structure, at an incredible bargain, and our mudroom tile flooring was found in new condition at a Habitat for Humanity ReStore for only $20.
Details – Small spaces invite attention to detail and an investment in quality because you don't need much material to really make an impact. For instance, I've always loved the look and feel of cork flooring. In my 80ish square foot kitchen, I can afford to make that choice.
Timeline – All of these reasons appealed to us, but our primary motivation for building a tiny house was to create a space that we could realistically complete in less than one year, with my husband doing most of the work himself. A very small, simple house with a largely open floor plan made this possible.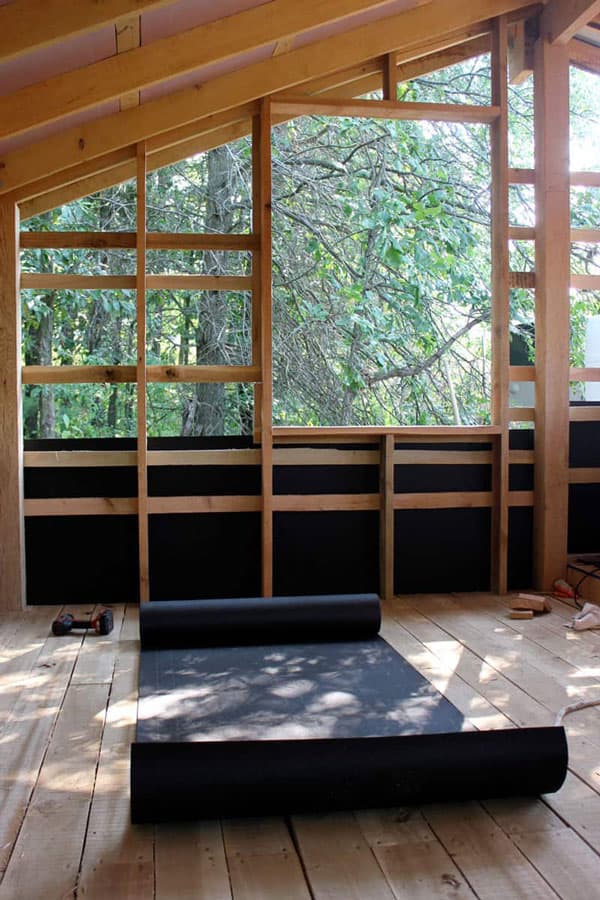 How Much Does it Cost to build a Tiny House?
It depends. On my blog, Homestead Honey, I recently shared the total labor and materials cost for our home and for comparison, our neighbor's 120 square foot house on wheels.
Total costs depend on a number of factors, including what materials you choose to work with, whether you are doing the work yourself or hiring a crew, what kinds of permitting or infrastructure your area requires, and many other considerations, such as whether you are wiring for electric or installing plumbing.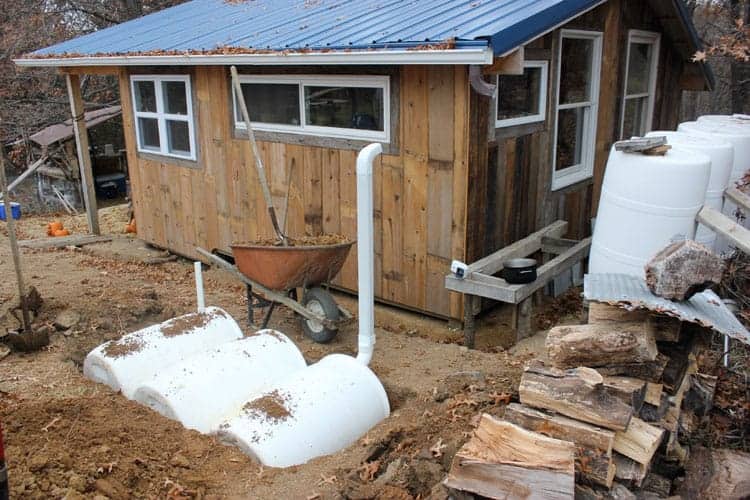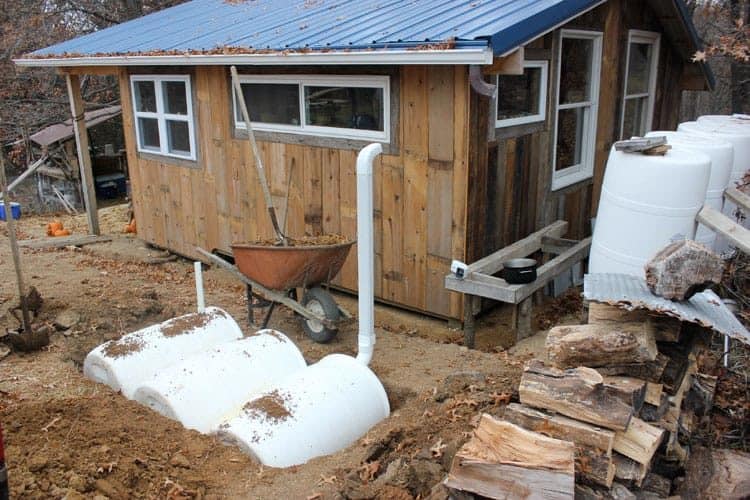 What is living in a tiny house really like?
Living in a tiny house has its joys and challenges, just like any living situation. Our family feels great joy being able to live in such a beautiful space that we created with our own hands. Our small house takes little time, energy, and expense to clean and maintain. And although our house is not fully finished on the interior, we have created a beautiful and functional dwelling well within our budget, and in under nine months.
But living in a small space can be challenging. With two children under the age of six, our house holds a lot of big energy (and sometimes big emotions). Our home does not lend itself easily to "escape" as there are no rooms to retreat to or doors to close.
I also find that when we let clutter accumulate, the house can feel disorganized very quickly. So, one of our challenges is continuously refining how to live together harmoniously and respectfully.
Related:
The Biggest Challenge
The biggest challenge for our family, however, is not having adequate space in our house to store all of our homeschooling and homesteading supplies! While we have had access to off-site storage, we do not yet have any outbuildings or sheds on our land.
The homesteading tools that we regularly use – a collection of mason jars, canning supplies, a seed collection, a chest freezer, or five gallon buckets of bulk food – currently do not have a place in our home. For our homesteading lifestyle, living in tiny house requires access to outbuildings or other storage space.
Above all, building — and now living in — our house has been a family endeavor that requires hard work, creativity, and flexibility. That we now get to live together in such an intimate space is a joy and a celebration.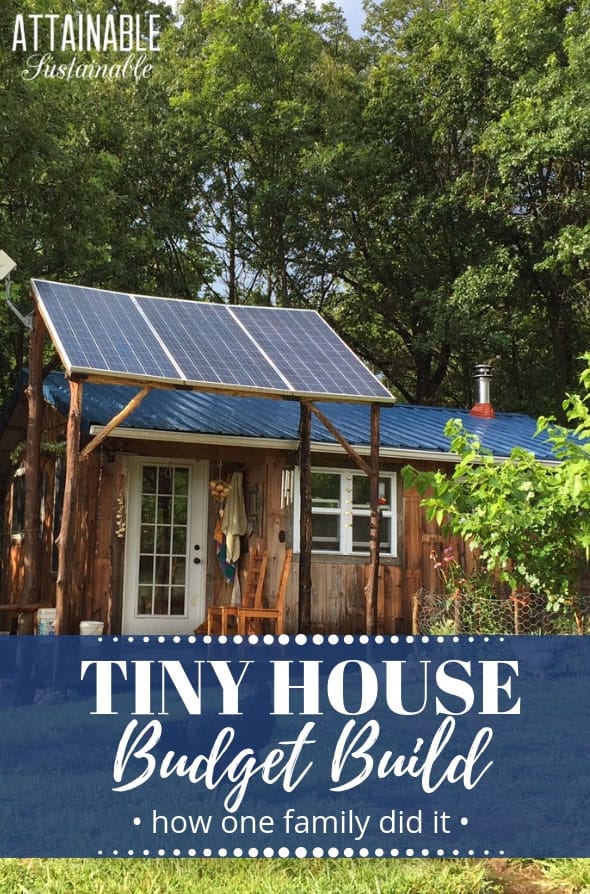 Teri Page lives in Northeast Missouri with her husband and two young children. Together they are building an off-grid homestead from scratch, complete with food forests, organic gardens, water catchment, and more. Teri's eBook is Creating Your Off-Grid Homestead: Radical Inspiration and Practical Advice. You can follow their radical homestead adventures on Teri's blog, Homestead Honey, or on Facebook, Pinterest, or Twitter.