It's that outside time of year. Which means that we humans must do battle with public enemy number one. That's right; the mighty mosquito. This easy homemade mosquito repellent really works, and it's natural, too!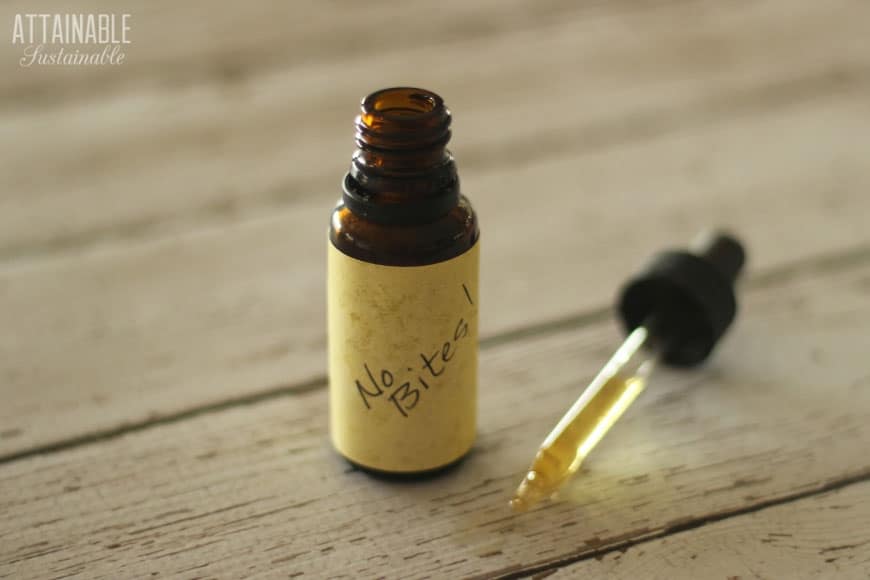 This post may contain affiliate links; I'll earn a small commission if you choose to make a purchase.
Easy homemade mosquito repellent that really works
Prepping for a work day in Waipi'o Valley, we were warned about the mosquito population and strongly encouraged to bring mosquito repellent.
Reader Favorites from Attainable Sustainable
While I know the commercial bug repellents work, I'm not exactly a fan of rubbing DEET and other chemicals on my skin. So I did what any self-respecting do-it-yourselfer would do: I made my own natural mosquito repellent.
It was risky, taking an unproven natural mosquito repellent right into mosquito central. But guess what? It worked. And it worked beautifully. Even people who frequent the valley and do battle with mosquitoes on a regular basis were raving about my homemade mosquito repellent.
I've made my own natural mosquito repellent before with limited success.
This time, though, I added neem seed oil, which is known to have pest repellent properties. It made all the difference. (You should not use neem seed oil if you are pregnant or trying to get pregnant, as it is considered an abortifacient. )
Those of us who used this homemade mosquito repellent came home with few — if any — bites.
Related: Natural Bug Bite Relief to Soothe the Itchy Skin Blues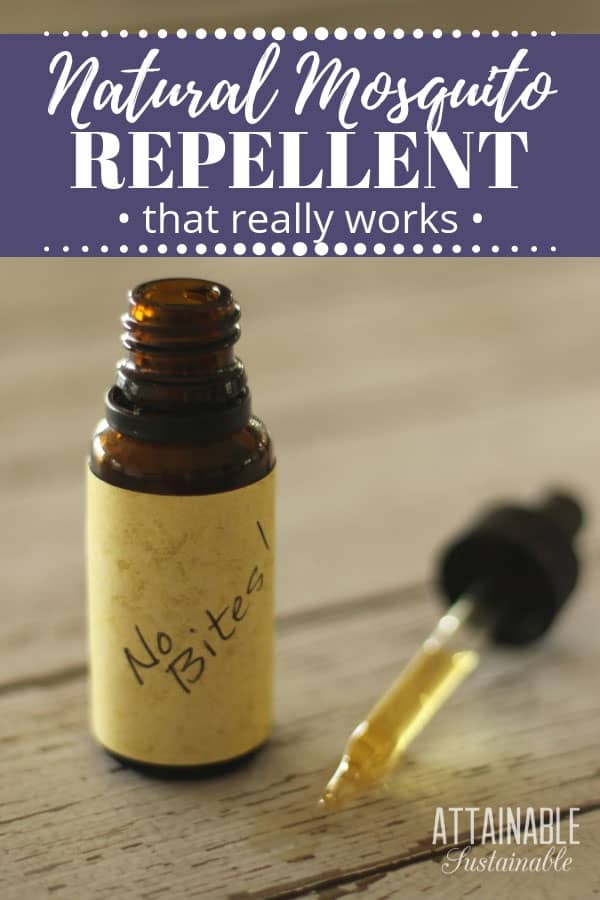 ★ Did you make this homemade mosquito repellent? Don't forget to give it a star rating below! ★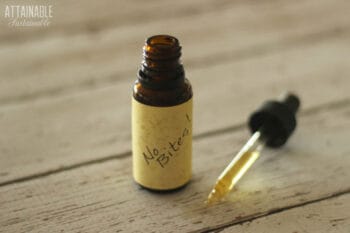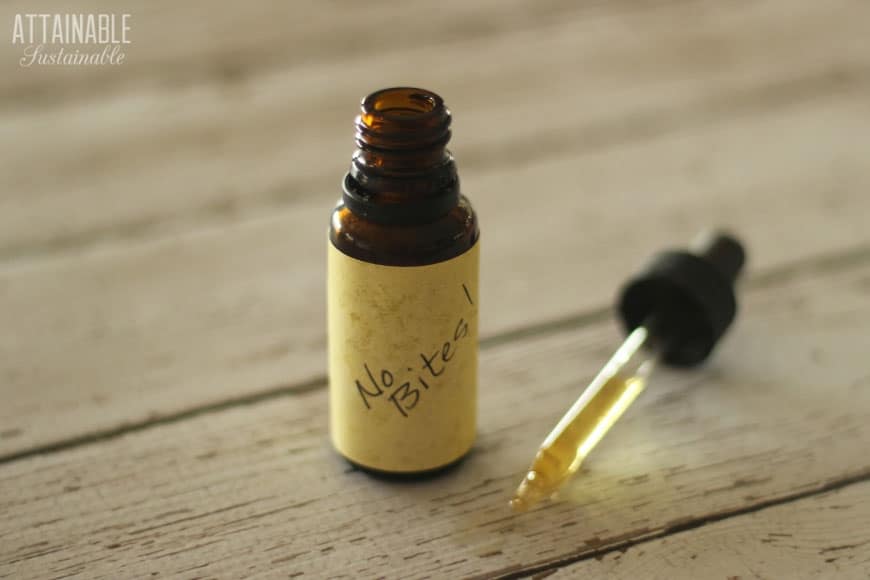 Natural Homemade Mosquito Repellent
This homemade mosquito repellent works in Hawaii's jungle -- surely it will keep the bugs at bay at your place, too!
Instructions
If necessary, melt coconut oil.

Mix together all ingredients and store in a small jar with an eye dropper top.

To use, rub sparingly onto exposed skin.
Recipe Notes
You should not use neem seed oil if you are pregnant or trying to get pregnant, as it is an abortifacient.
Preventing mosquitoes in your yard
Heading into the jungle is one thing. But if I can help it, I like to avoid using this homemade mosquito repellent while I'm at home in my own yard even though it's easy to make. I don't need one more thing to remember before I head out into the garden!
A female mosquito only lives for a couple of weeks, but she can lay thousands of eggs in that time period. And those mosquito eggs can hatch within 24-48 hours! Your goal is to hinder her ability lay eggs, thus breaking the mosquito life cycle.
Eliminate standing water
The first step in mosquito control for your yard is to eliminate standing water. Even small amounts of water can be a breeding ground for them.
Old tires (drill holes in tire swings for drainage)
Drainage saucers under flowerpots
Sealed buckets and barrels with lids that hold water
Animal dishes
Car parts
Puddles
Bird baths and water features (change the water regularly)
Tarps and pool covers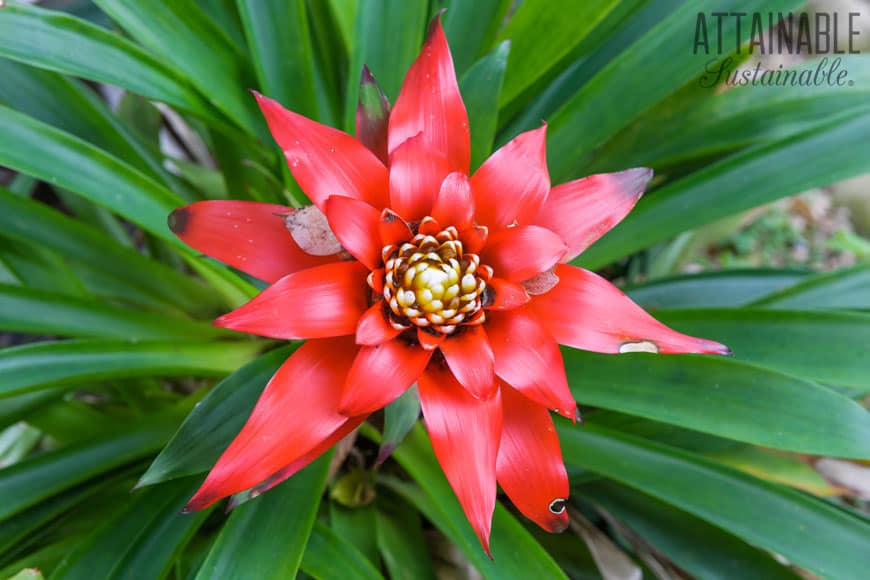 Plants to avoid for mosquito control
Plants that hold water, such as bromeliads, are also problematic. I've opted to avoid these pretty plants because with our year-round rain, the plants are constantly full of water. If you live in a drier area but want to grow bromeliads, be sure to water them at their base, rather than overhead to avoid filling the cupped plants with water.
Encourage bats
Despite their creepy depiction in movies, bats are great to have around! They consume massive numbers of mosquitoes every night and are completely harmless. You can encourage them by hanging a bat house.
Yard maintenance for mosquito control
Mosquitoes can lay eggs in the tiniest amount of water. Overgrown grass and wild areas can harbor them. Keeping the grass mowed and plants pruned to allow a little bit of airflow will help.
Mosquito repelling plants
A single fragrant plant won't keep mosquitoes at bay, but a yard filled with a riot of herbs and other mosquito repelling plants coupled with the tactics outlined above can make a difference. The good news is, many of these plants are good to have in your yard for other reasons, too.
Include these mosquito repelling plants in your landscape plan:
Mint
Lavender
Marigolds
Chrysanthemums
Citronella geranium
Rosemary
Lemon balm
Lemon thyme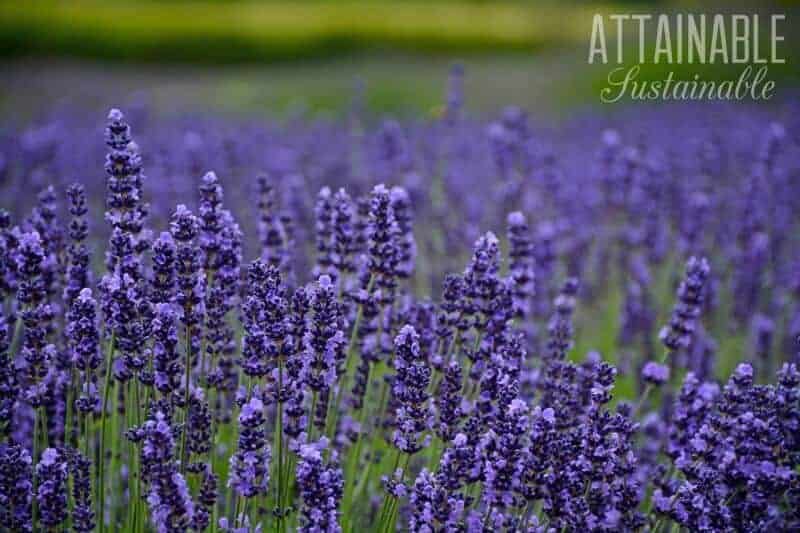 Originally published May, 2014.