If you've embraced home canning and have a pantry full of canned goods, you're probably wondering about canning storage. How do you properly store all of that home canned goodness for the most optimum shelf life?
Originally published March 2012; this post has been updated.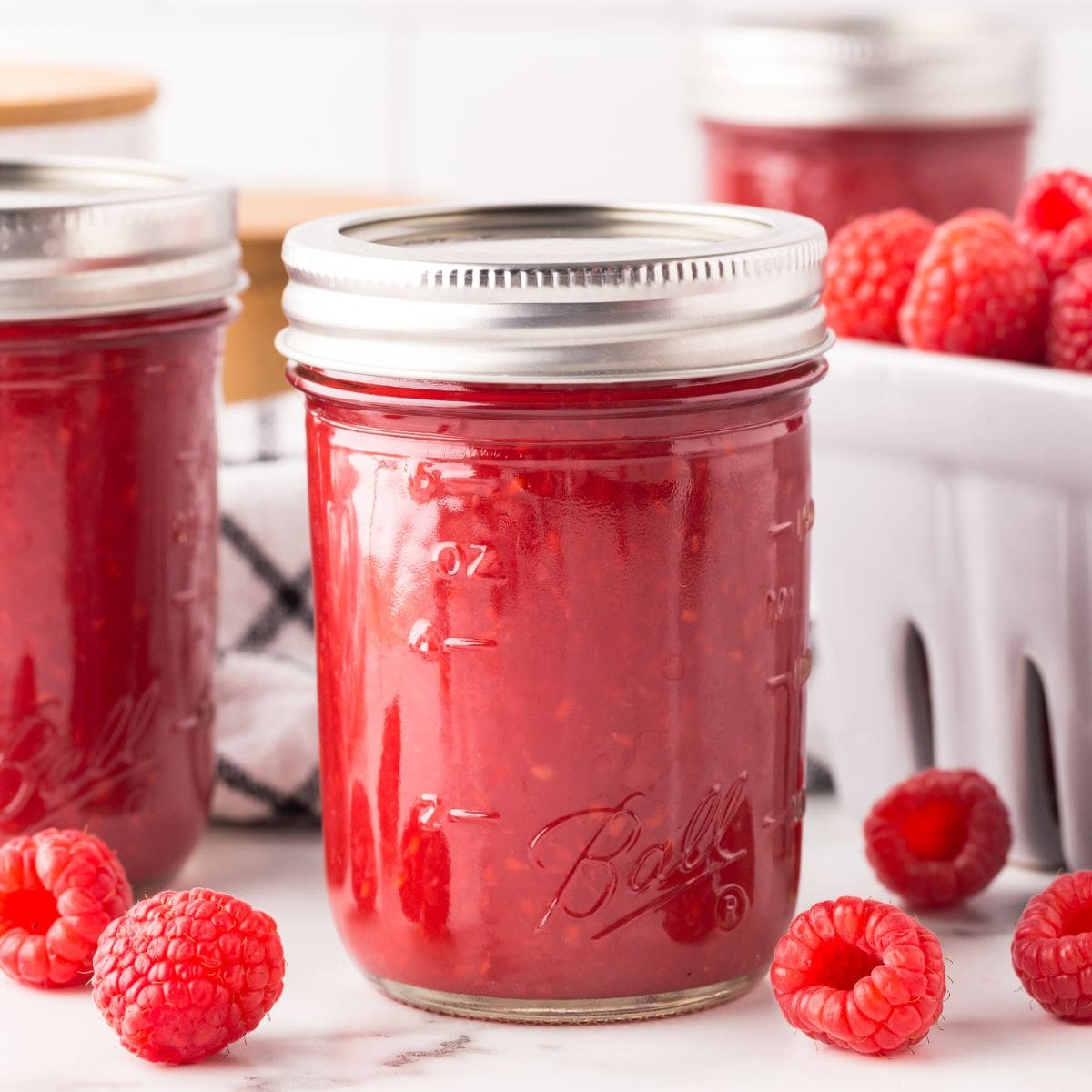 Prepare Canning Jars for Long-Term Storage
What does this mean? There are some things to consider when putting your home canned goods into the pantry.
First, how long will home canned foods last? There's not a hard and fast rule about this, or an exact number of days.
The National Center for Home Food Preservation (NCHFP) suggests using canned goods within a year of processing for best quality. That doesn't mean that the food inside the jars becomes unsafe after a year passes, though.
5 Easy Steps to Transform Your Pantry!
Ready to switch from store bought to homemade? Let me help you make some changes! Grab my FREE five-part guide to getting started.
As long as the food was processed properly and remains sealed, it is safe to eat. The quality of the food in the jars may begin to deteriorate over time.
To make sure you're using jars of food in a reasonable amount of time, employ the "first in, first out" method in your pantry. This assures that you're using the oldest jars first.
Choose a Cool, Dry, Dark Place for Canning Storage
Keeping jars cool will help retain the quality of the food you've preserved. Temperatures between 50°F and 70°F (10 to 21 C) are ideal.
The contents of jars stored on shelves exposed to daylight can oxidize more quickly and lose some vitamins. They may also fade in color. None of these are safety issues, necessarily, but storing in a dark space improves the shelf life of foods.
Jars stores in humid or moist conditions may develop rusty lids, which can compromise the seal.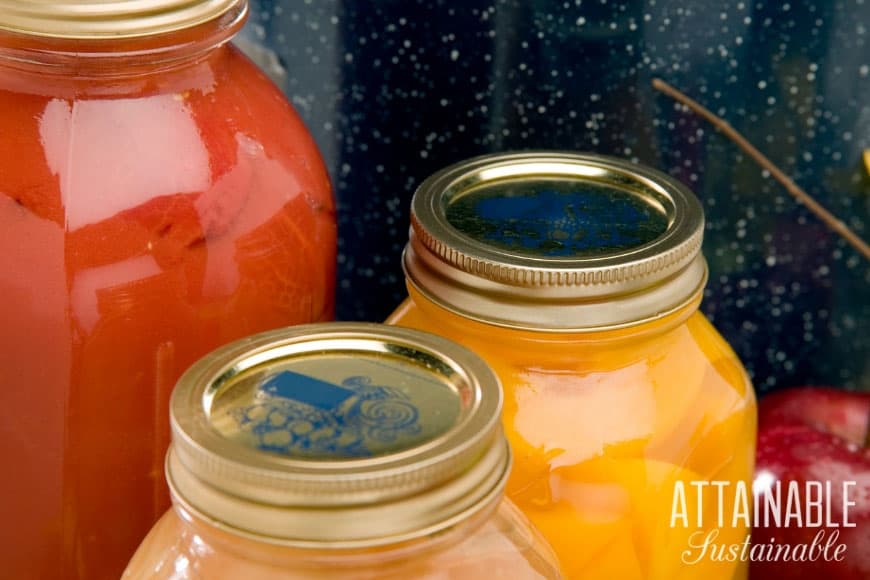 Clean Canning Jars Before Storage
Once jars have cooled, check the seal and remove the rings, then rinse the jars thoroughly to remove any sticky residue from the outside of the jars.
The Handcrafted Pantry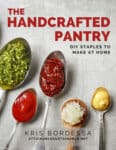 Ready to DIY your pantry with more wholesome ingredients? Check out my ebook, The Handcrafted Pantry! Filled with delicious recipes for some of your favorite condiments, snacks, and toppings, it's the guide you need to start skipping packaged products and embrace homemade.
Should You Remove the Rings for Storage?
The NCHFP recommends removing the rings for storage, but it's not a hard and fast rule. I remove rings for storage.
If there's a problem with the seal, it will be obvious right away.

With the rings on, it's harder to discern if the seal has been compromised.
Removing the rings allows me to use those for processing more jars.
If you prefer to store jars with the rings on, be sure to thoroughly clean and dry both the jar threads and the rings before re-attaching them.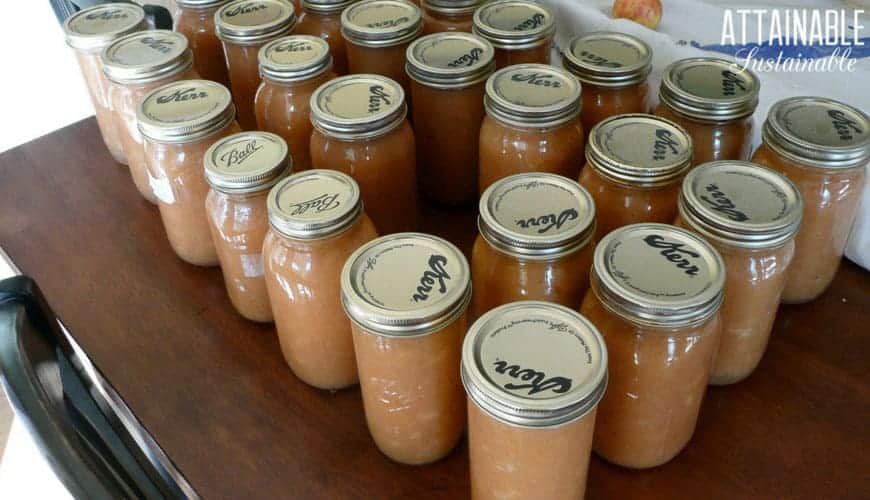 Store Jars Upright
This means that the contents won't touch the lid for an extended time. Some canned items — tomatoes, for instance — are corrosive.
To Stack or Not to Stack?
Obviously, stacked jars are more likely to fall and break. If you're short on space and want to stack the jars, the generally recognized safe method is to place a thick layer of cardboard or thin sheet of wood between the layers. Placing filled and sealed jars inside the boxes the jars came in is another option.
This helps to keep the stack sturdier and helps to avoid disturbing the sealed lids of jars on the bottom layer.
Another thing to be mindful of: stacked jars can deceive you into thinking a jar is sealed when it's not.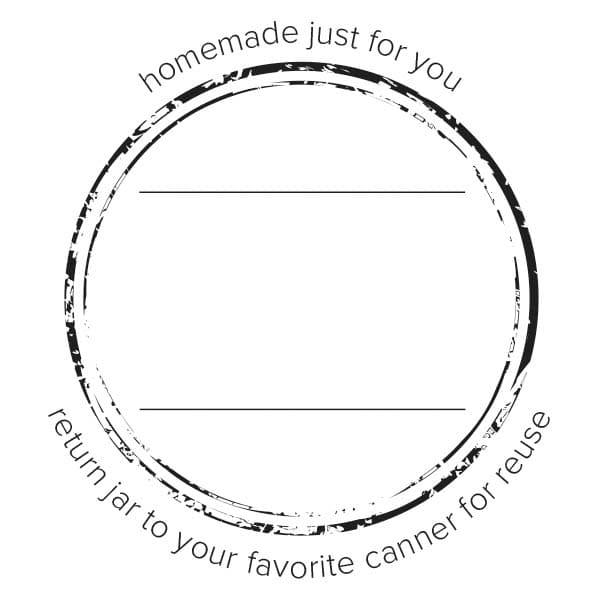 Planning on doing lots of canning this year? Grab a FREE download of these
cute printable canning labels
— complete with a gentle reminder to return the jar, in case you're giving some as gifts!

Keep Track
Knowing what's in your pantry allows you to utilized what's in your pantry. I use this system to keep track of our home canned foods.
Using this method with my canning storage helps me spread the various canned goods across the winter months, so we don't end up with too much — or too little — of an item before winter ends.

Earthquake Food Storage
This is an issue specifically for earthquake-prone regions: Safe canning storage when the ground shakes.
A Doomsday Preppers episode once featured a group concerned about the possibility of an epic earthquake. Fine and good to prepare for an earthquake, I say.
But folks, if you're going to have shipping containers full of food preserved in glass on shelf after shelf to survive an earthquake as these folks did, open shelving with nothing holding those jars in place is probably not a good idea. Storage for canning jars full of your precious preserved foods needs to be more secure.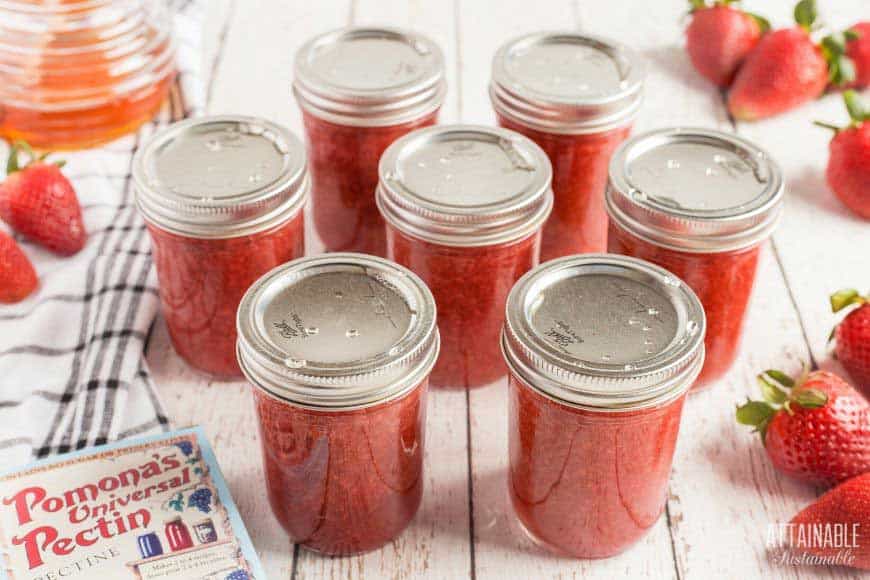 Here are some methods to consider to make your jars a little more likely to survive some shaking:
Slip each glass canning jar into an orphaned sock before storage. This serves two purposes. It protects the glass from damage, and if there is breakage, the glass won't scatter. You'll be able to just pick up the jar inside the sock and dispose of it.
Store glass containers only on shelves that have doors that latch securely. Shelves closest to the floor are best for this.
If you're storing glass canning jars on open shelves, run a 1″ x 2″ board across the front of the shelves to prevent the jars from crashing to the floor in the event of a quake.
Instead of storing glass jars on shelves, reuse the boxes that those canning jars came in or pack them in boxes with a protective piece of cardboard between each jar. As long as they are down low and not situated below your bowling ball collection, the likelihood of breakage should be minimal, I would think. The space under a bed would be ideal for this.
Now, of course, all bets are off if we're talking about a really intense earthquake. But for moderate quakes, taking precautions like this may be what you need to feel good about food storage in glass.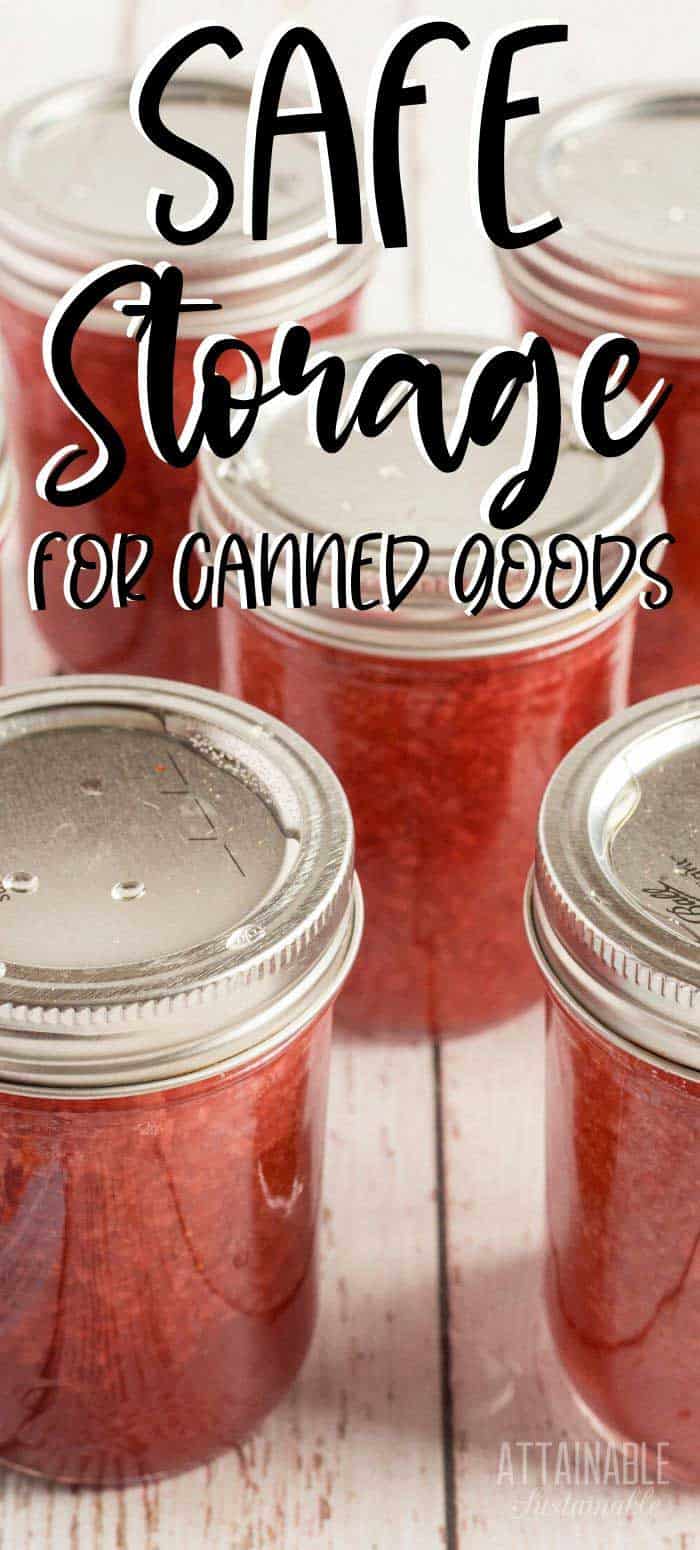 More on Food Preservation
Sources
How long will canned food keep?: https://nchfp.uga.edu/questions/FAQ_canning.html#5
Storing without rings: https://nchfp.uga.edu/how/store/store_home_canned.html