I've run into so many people lately–both in real life and online—who want to learn to tackle home canning. These easy canning recipes are a good place for beginners to start.
Or you could dive into fermentation with these recipes!!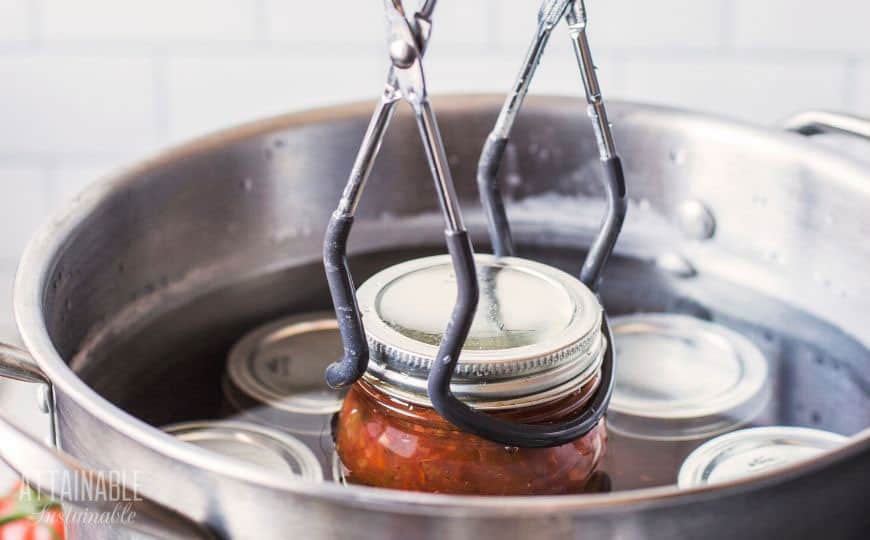 Believe me when I tell you that home canning is really very easy. You just need to keep this one very important thing in mind: Low acid foods (think: meat and veggies) must be processed in a pressure canner.
Easy canning recipes for beginners
But don't let that scare you away. Save the pressure canning for later and get started with some easy beginner recipes. Jam and jelly is one of my favorite suggestions for beginners since they're easy and usually only need 10 or so minutes in the canner.
A water bath process—basically, immersing full jars in a deep pot of boiling water for a specified period of time—is a great way to preserve a lot of garden fresh produce.
It's suitable for high acid fruits, pickles, and many tomato recipes, it's also the easiest canning method. It's served me well for years in preserving much of my garden abundance.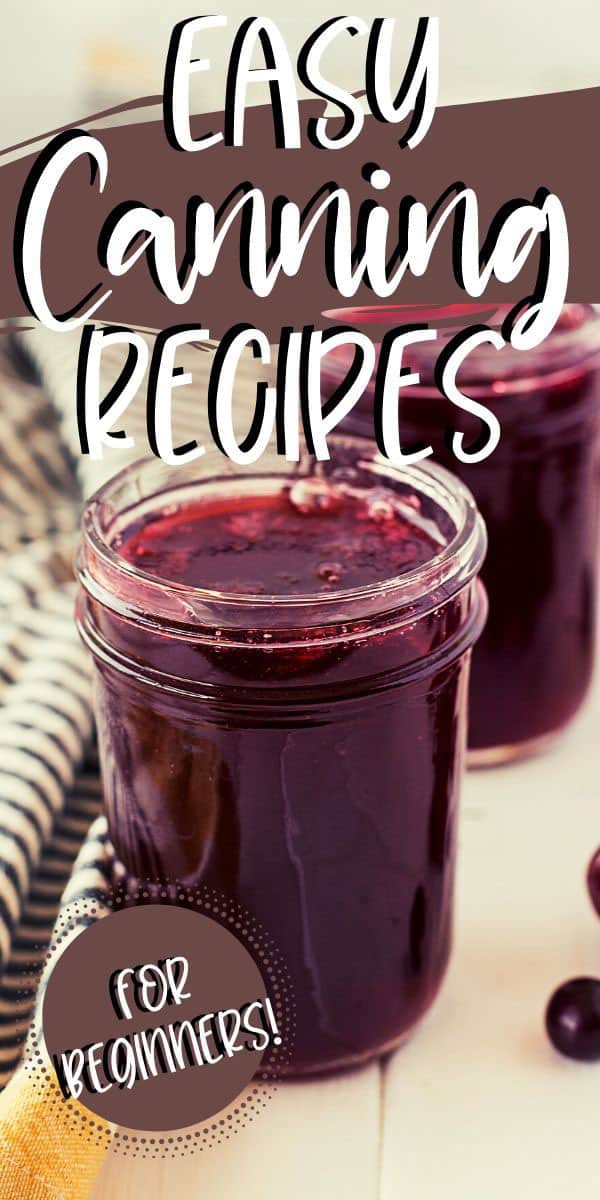 Easy canning recipes
The recipes below can all be safely preserved using a water bath canning method. This method is easy. If you can chop and mix and cook food on the stove top, you will find it easy to take it to the next step, which simply requires putting food into jars and boiling them for a specified amount of time.
Of course there are some guidelines to follow, but home canning is not difficult.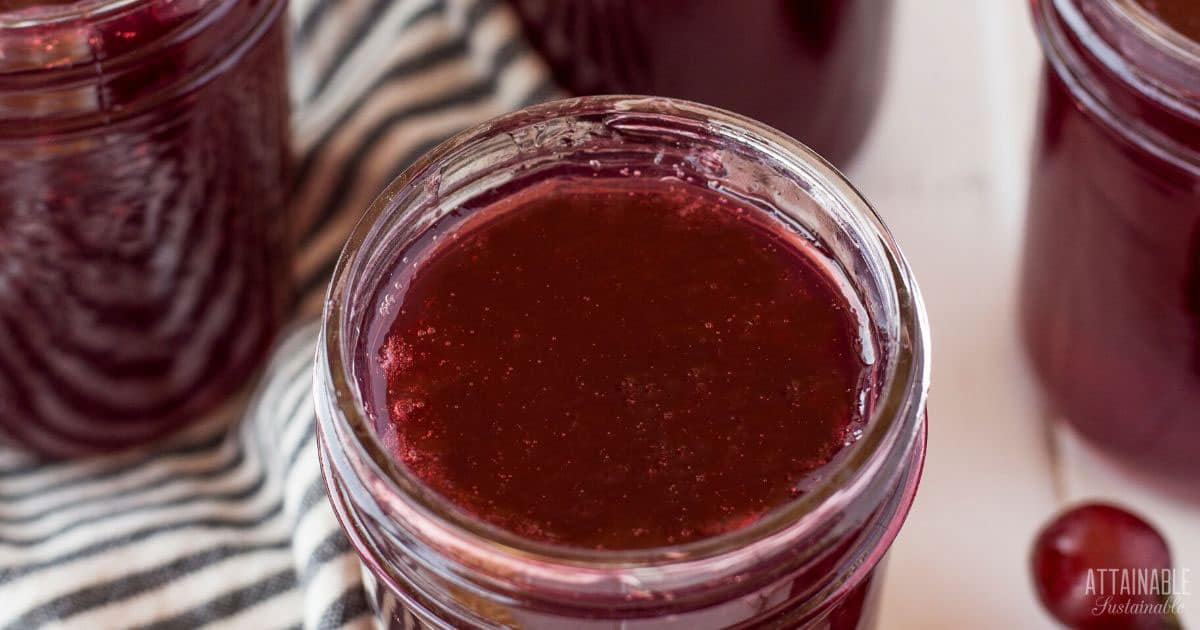 Originally published in April 2014; this post has been updated.