In case you've yet to delve into fermenting, here's a collection of recipes and tips to get you started on fermented foods. You'll be so glad you did!
It's been about eight months since Matt from Fermentools contacted me about trying his products. I'd been talking about learning to ferment vegetables for quite awhile, and Matt's encouragement ("It's easy!" he said. "Try it," he said.) was just the push I needed.
This post may contain affiliate links; I'll earn a small commission if you choose to make a purchase.
He sent over some equipment for me to try and the rest is history. This is a sponsored post for Fermentools.
We're hooked on fermented foods.
And we've expanded our repertoire: No longer limited to fermenting vegetables, we've tried our hands at fermenting fruit, sauces, and seeds, too!
Why ferment?
Naturally fermented foods are the original probiotic and promote a healthy digestive system.
It's a great way to preserve your garden goodness.
Fermented foods are delicious.
Getting started is easy. (Matt was right.)
Getting started with fermenting:
A Primer on Lacto-Fermentation [Survival at Home]
What are Fermented Foods, Anyway? [Schneiderpeeps]
Pickling vs. Fermenting [Fermentools]
How to Make a Basic Brine [Modern Hippie Housewife]
Finding a Live Culture [Joybilee Farm]
Fermenting in Hot Weather [Fermentools]
Can I Use No Salt? Or Less Salt? [Traditional Cooking School]
What Foods Can I Ferment? [Fermentools]
The Benefits of Fermenting Food [The Homestead Garden]
Long-Term Storage and Care of Ferments [Homestead Honey]

Fermented vegetables:
Fermented Pumpkin Spears with Cardamom [Attainable Sustainable]
Banana Pepper Hot Sauce [Attainable Sustainable]
Cucumber Squash Fermented Dills [Attainable Sustainable]
Lacto-Fermented Radishes and Turnips [Attainable Sustainable]
Purple Sauerkraut [Attainable Sustainable]
Chipotle Rainbow Carrots [The Cedar Hill Chronicles]
Fermented Carrots [Joybilee Farm]
Cucumber-Squash Dill Fermented Pickles [Attainable Sustainable]
Fermented Jalapeños [Mommypotamus]
Lacto-Fermented Dilly Beans [Grow, Forage, Cook, Ferment]
Spicy Pickled Snap Peas [Attainable Sustainable]
Fermented Green Tomatoes [Grow, Forage, Cook, Ferment]
Kohlrabi Hot Sticks [Little*Big*Harvest]
Lacto-Fermented Cauliflower [Attainable Sustainable]
Spicy Green Beans [Fermentools]
Lacto-Fermented Onions [Delicious Obsessions]
Fermented Mushrooms [And Here We Are]
Super Easy Sauerkraut [Survival at Home]
Beet and Red Cabbage Kraut [Attainable Sustainable]
Beet and Kohlrabi Sauerkraut [Oh Lardy]
Zesty Broccoli Stem Pickles [Fermentools]
Fermented Sweet Potato [Fermentista]
Kimchi [Attainable Sustainable]
Heirloom Sauerkraut [Full of Days]
Lacto-Fermented Zucchini Sticks [Learning and Yearning]
Giardiniera [Everyday Healthy! Everyday Delicious!]
Lacto-Fermented Beets [Phickle]
Fermented Peppers [Schneiderpeeps]
Kimchi [Full of Days]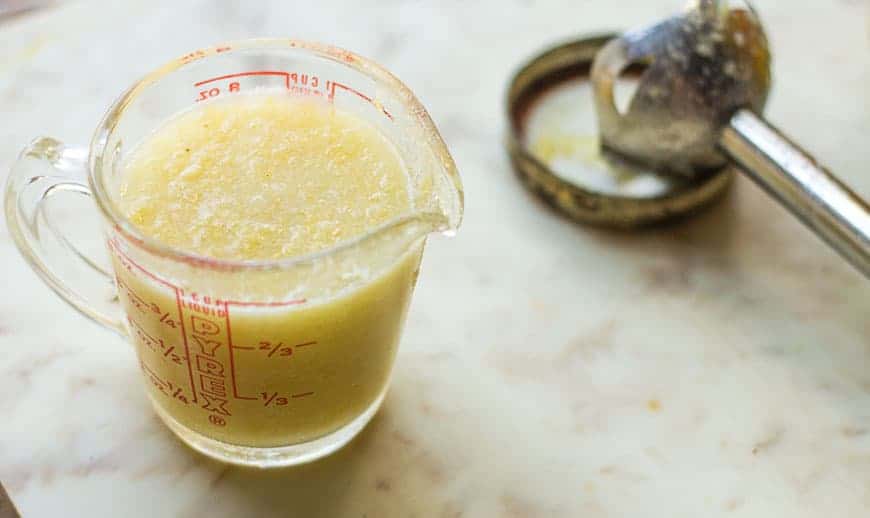 Fermented Condiments:
Poor Man's Pickled Capers [Attainable Sustainable]
Fermented Hot Sauce [Grow Forage Cook Ferment]
Kosher Dills [Joybilee Farm]
Fermented Salsa [Tasty Yummies]
Fermented Chili Paste [Grow, Forage, Cook, Ferment]
Gochujang Korean Chili Paste [Neo-Homesteading]
Probiotic Ketchup [Little Owl, Crunchy Momma]
DIY Tabasco-Style Hot Sauce [Homestead Honey]
Lacto-Fermented Horseradish [Learning and Yearning]
Lacto-Mayonnaise [Modern Hippie Housewife]
Lacto-Fermented Roasted Red Pepper Hummus [Traditional Cooking School]
Fermented Salsa Verde [Yogi Mami]

Fermented fruit:
Lacto-Fermented Pineapple Salsa [Attainable Sustainable]
Fermented blueberries [Learning and Yearning]
Cinnamon Apple Chutney [Raia's Recipes]
Fermented cranberries [Grow, Forage, Cook Ferment]
Lacto-Fermented Pear Butter [Little Owl, Crunch Momma]
Fermented Orange Rind [Hybrid Rasta Mama]
Cranberry Chutney [Raia's Recipes]
Apple & Daikon Radish Sauerkraut [Pixie's Pocket]
Spiced Applesauce [Modern Hippie Housewife]
Spicy Fermented Pineapple [Oh Lardy]
Cultured Apricot Fruit Leather [Mommypotamus]
Rhubarb Salsa [Traditional Cooking School]
Fermented Peach Chutney [Fearless Eating]
Spicy Pineapple Salsa [Full of Days]

Fermented drinks:
Pineapple Water Kefir [Attainable Sustainable]
Milk Kefir [Attainable Sustainable]
How to Make a Gallon of Mead [Grow, Forage, Cook, Ferment]
Strawberry Mead [Attainable Sustainable]
Fermented Lemonade [Raising Generation Nourished]
Kombucha [Fermentools]
Winter Herb Kvass [Grow, Forage, Cook, Ferment]
Black Raspberry Kvass [Fearless Eating]
Carrot Kanji [Veg Recipes of India]
Homemade Strawberry Soda [Grow, Forage, Cook, Ferment]
Turmeric Lime Soda [It Takes Time]
Elderberry Honey Soda [Empowered Sustenance]
Fermented Plum Brandy [Fresh Bites Daily]
Milk Kefir [Food Renegade]
Beet Kvass [Fermentools]
Jun Tea [Nourished Kitchen]
Rosehip Soda [The Prairie Homestead]