This recipe for fava bean hummus — or fava bean puree, as I've heard it called — is simple and delicious. Serve it with crackers or toasted baguette slices for a garden fresh light meal or appetizer.
Love hummus? We do, too! Here's our longtime favorite recipe for a garlicky garbanzo bean hummus.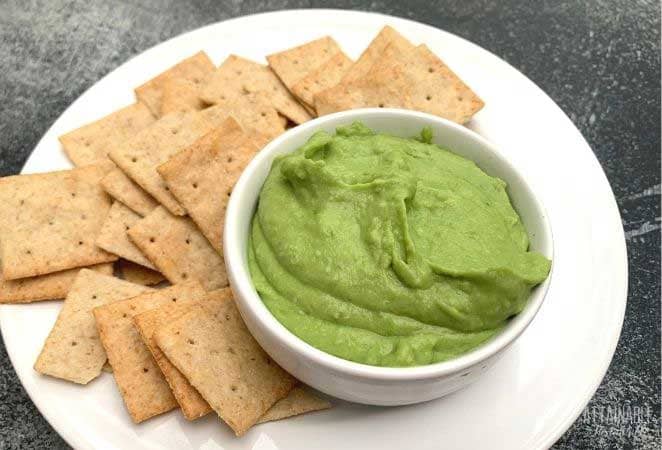 I'm new to growing fava beans, but I've been successful with them so I needed to figure out how to actually use them.
---
The Handcrafted Pantry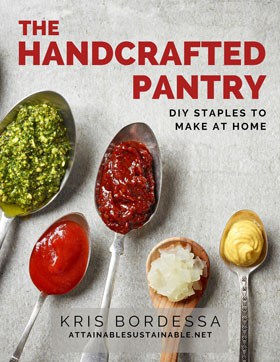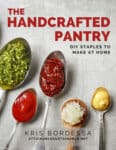 Ready to DIY your pantry with healthier ingredients? Check out my ebook, The Handcrafted Pantry! Filled with delicious recipes for some of your favorite condiments, snacks, and toppings, it's the guide you need to start skipping packaged products and embrace homemade.
---
What are fava beans?
Related to peas and beans, fava beans – also known as broad beans – are a legume. They're similar to lima beans in size and shape, but they're less starchy with a somewhat nutty flavor. They're an excellent source of fiber and protein.
The sturdy pods of fava beans are 5-6″ long and quite thick. You'll remove the fava beans from inside these shells.
The beans themselves are flat and about an inch long, though they'll be smaller if they're harvested early.
Take a Peek Inside My Book!
Get a free excerpt from my book, Attainable Sustainable: The Lost Art of Self-Reliant Living! You'll also get my free weekly newsletter, complete with recipes, gardening tips, and a little peek at what's going on around here — both the zany and the mundane.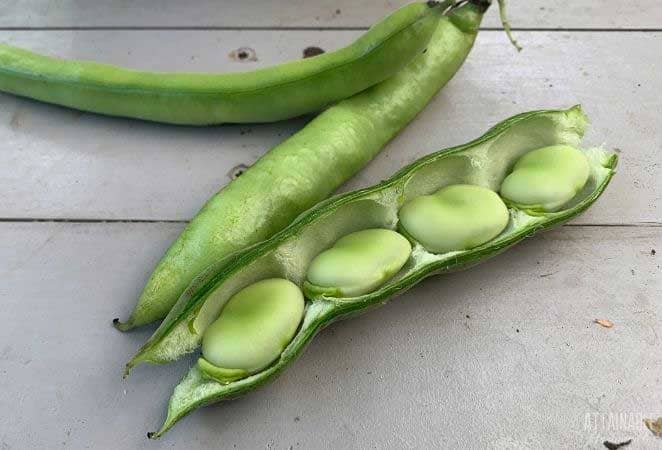 To remove fava beans from their pods:
If you've never done this before, it will take a few tries to figure out what works best for you. I hold the pod in one hand with my thumb at the top, then bend and pull the stem end down over my thumb and along the length of the pod. This pulls the strings from the sides of the pod, almost like unzipping it.
The broad beans are lightly attached to the fuzzy insides of the pod and can be released by sliding your thumb inside the bean.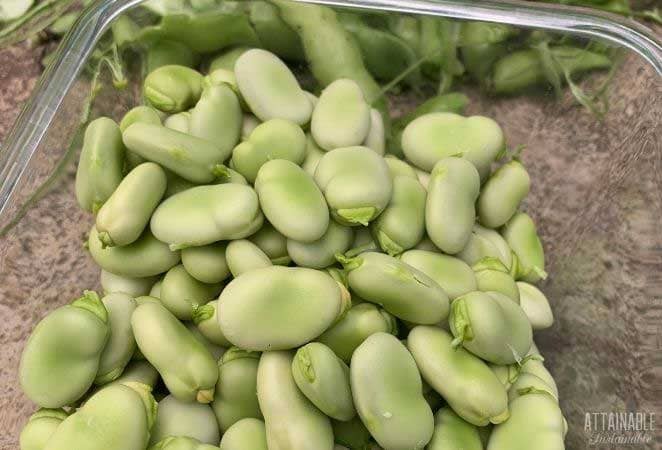 Cooking fresh fava beans
Now that you've removed the tough pod, you have one more step before you can prepare this fava bean hummus: You'll need to remove the skins.
This is done by blanching. You'll drop the beans into boiling water and cook for 8 minutes, then transfer the hot beans to a bowl of ice water.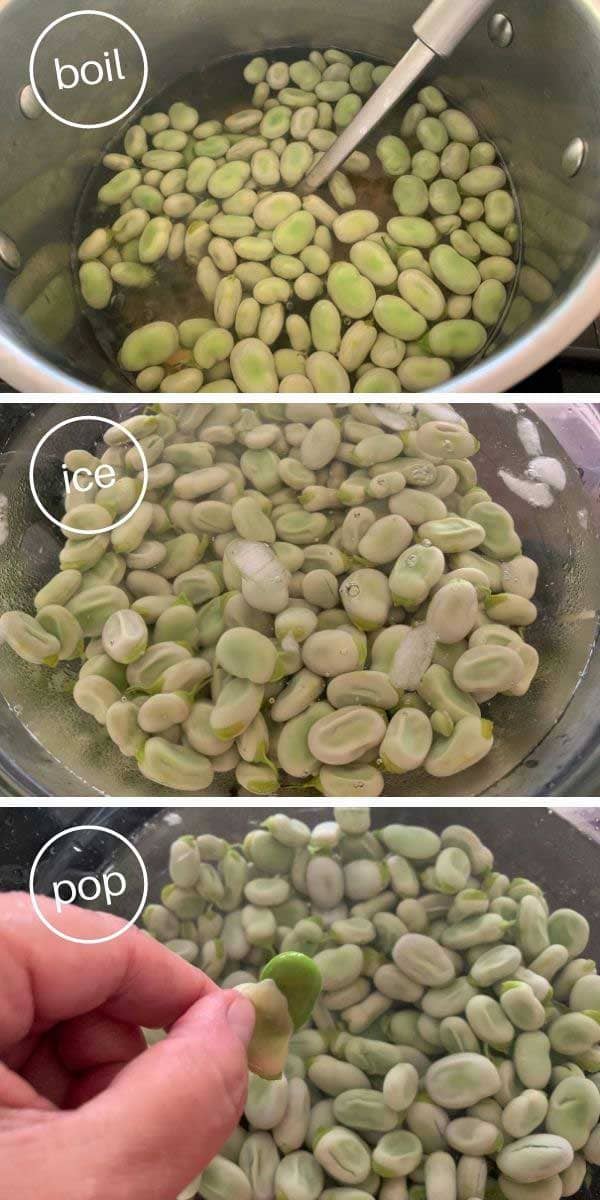 This quick change of temperature helps to release the skin from the bean.
Note: Be sure to reserve about a cup of cooking liquid for adding to the recipe if necessary!
The skin of fava beans is surprisingly thick. I find it helpful to nick the skin at one end of the bean and squeeze from the opposite end to push the bean out. You'll be surprised at how vividly green the bean inside is!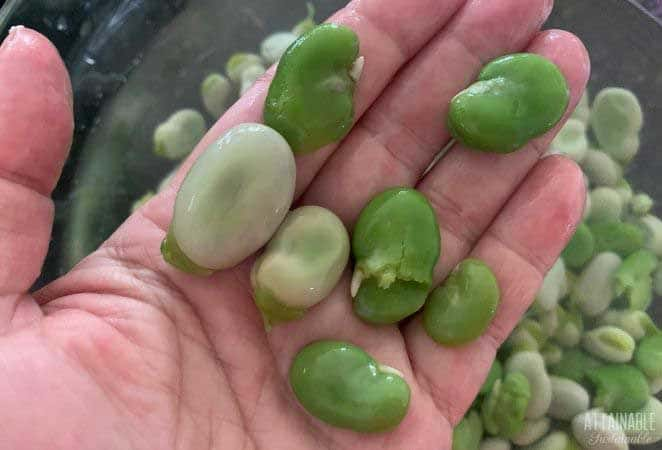 How many pods do you need?
A regular sized colander full of fava beans weighs about four pounds. Four pounds of beans nets about 5 cups of shelled beans, which will be about 3-1/2 cups of peeled beans.
Note that I say "about." It will vary a bit depending how full and developed the pods are. This recipe is forgiving enough that if you end up a little on either side of the 3-1/2 cups of beans called for in the recipe, it will be just fine.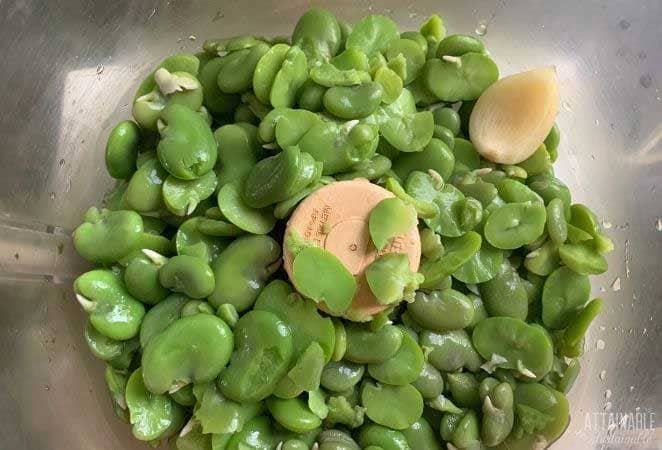 Making fava bean hummus
This is a recipe that really requires a food processor or blender. You just won't be able to achieve a creamy texture smashing it by hand.
If you have access to one of those, though? This recipe couldn't be easier; simply combine all ingredients in the bowl of the food processor and whir until smooth.
Serve this delicious puree with crackers or pita bread as a snack or spread it inside a wrap for a vegetarian protein-packed lunch.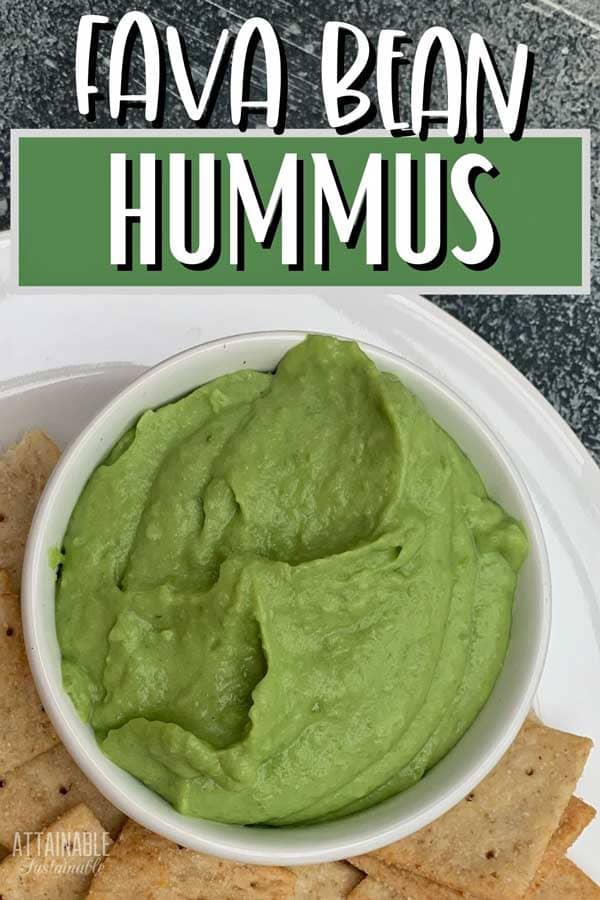 ★ Did you love this recipe? Be sure to give it a star rating below! ★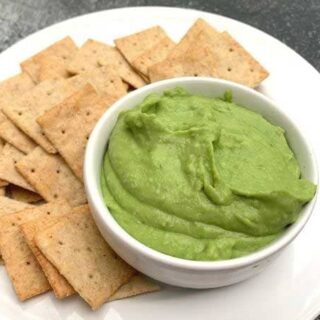 Fava Bean Hummus
Shelling Time:
30 minutes
Total Time:
1 hour
8 minutes
This delicious fava bean hummus has a nutty flavor, perfect for spreading on crackers, dipping vegetables, or adding protein to a vegetarian sandwich.
Ingredients
3-1/2 cups fava beans, shelled and peeled
1 teaspoon salt
1/8 cup olive oil
1-2 cloves garlic
1 tablespoon lemon juice
Reserved cooking liquid as needed for consistency
Instructions
Drop shelled fava beans into boiling water. Boil for 8 minutes.
While beans are boiling, fill a mixing bowl with cold water and ice. You'll use this to submerge the hot beans, which will help pop the skins for easy removal.
Drain hot beans, reserving about a cup of cooking liquid.
Transfer hot beans to ice water. Use your hands to pop the fava bean from its skin.
Combine all ingredients in the bowl of a food processor and whir until creamy and smooth. Use reserved liquid as necessary to reach desired consistency.
Serve with crackers, pita, or spread inside a sandwich or wrap.
Nutrition Information:
Yield:

8
Serving Size:

1
Amount Per Serving:
Calories:

77
Total Fat:

3g
Saturated Fat:

0g
Trans Fat:

0g
Unsaturated Fat:

3g
Cholesterol:

0mg
Sodium:

367mg
Carbohydrates:

9g
Fiber:

2g
Sugar:

1g
Protein:

3g