Homemade dishwasher soap? Of course! This recipe is made from less caustic ingredients than many of the dishwasher detergents you'll find on the supermarket shelf.
For hand washing dishes, be sure to check out this recipe for a solid dish soap bar!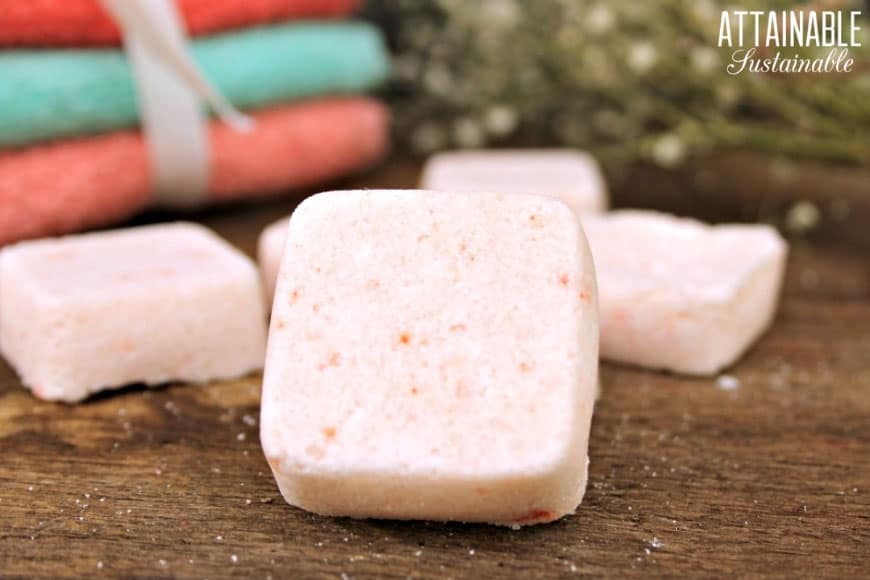 What's wrong with store bought dishwasher soap?
Some name-brand dishwasher detergents contain some pretty nasty ingredients. The Environmental Working Group rates skin care and home cleaning products, ranking each based on their combined ingredients. (You can check your favorite brand here.) They take both environmental and human impacts into account. Just one example?
Cascade Complete Powder Dishwashing Detergent is of "highest concern" and given an "F" based on its ingredients.
With ingredients like methylisothiazolinone, surfactants, oxygen bleach, hydrozincite, and polyacrylates, some of these dishwasher detergents are an unpronounceable collection of toxins. Making your own homemade dishwasher soap is an easy way to avoid some of those harsh ingredients.
Related:
Homemade dishwasher soap ingredients
The ingredients for this recipe are few: washing soda and citric acid, along with optional essential oils. I've changed this recipe over time, as I experiment with it in my own kitchen, and this simple list of ingredients works consistently better than other formulations I've tried. Note that the hardness of your water may impact the final results. You can fiddle with the amount of citric acid to see what works best for you.
Take a Peek Inside My Book!
Get a free excerpt from my book, Attainable Sustainable: The Lost Art of Self-Reliant Living! You'll also get my free weekly newsletter, complete with recipes, gardening tips, and a little peek at what's going on around here — both the zany and the mundane.
Making dishwasher soap tablets
This part can be a bit fiddly. It will depend a lot on the humidity. In my very humid climate, it doesn't take much moisture at all for the dishwasher soap mixture to hold together. If your region is very dry, you'll likely need to add more than I do.
No matter, add the moisture very slowly by using a spray bottle and misting the dry ingredients with just a spritz or two at a time. It will fizz a bit when the water hits the dry ingredients; that's okay. You just really want to be sure not to add too much moisture. If you do, the dishwasher tablets will keep foaming when you try to form them.
If you prefer not to bother with making tablets, simply combine the dry ingredients until well blended and use 1 tablespoon of this homemade dishwasher soap powder per load.
For washing dishes by hand, be sure to check out these
vegan dish soap bars
from the folks over at Etee!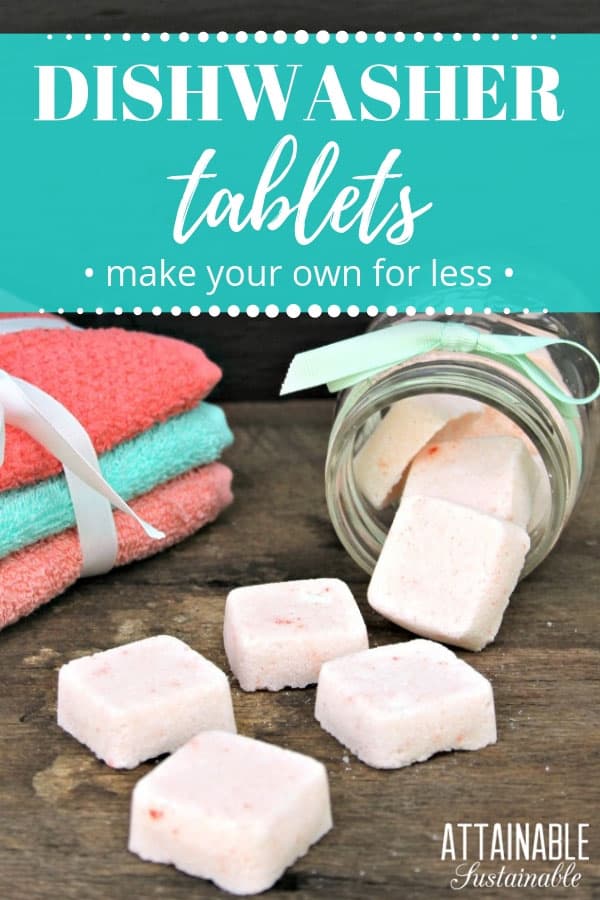 ★ Did you make this homemade dishwasher soap? Don't forget to give it a star rating below! ★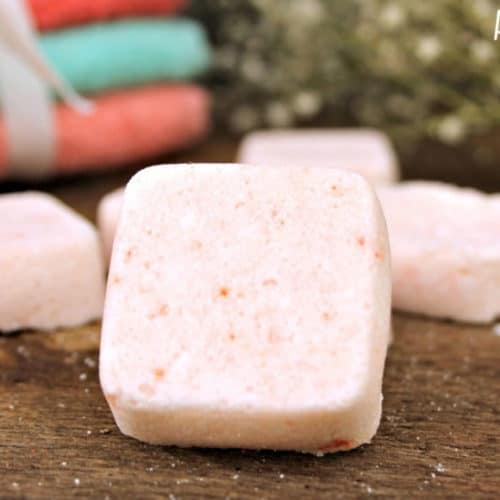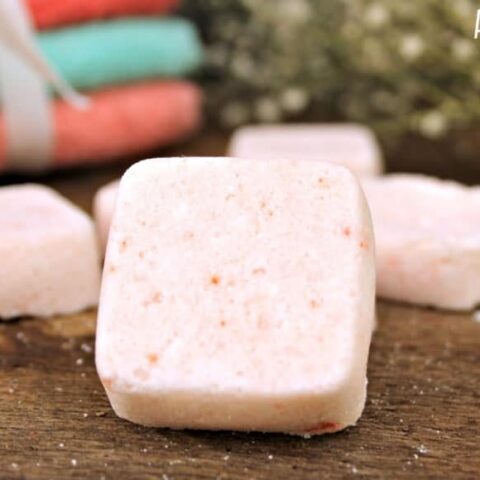 Homemade Dishwasher Soap Tablets
This recipe is made from less caustic ingredients than many of the dishwasher detergents you'll find on the supermarket shelf.
Ingredients
1 cup washing soda, In the laundry aisle at the grocery store
15 drops of essential oil, optional - citrus is good
spray bottle filled with water
Instructions
Combine dry ingredients in a mixing bowl, making sure to break up any chunks.
Add optional essential oil.
Mix until well-combined. The mixture should be slightly damp. If it still needs more moisture, or if you're not using essential oil, use a spray bottle to spritz on a little at a time. Don't add too much water!
Press firmly into ice cube tray or mold. You can do a test with just one tablet to make sure it holds its shape before adding more water.
Allow to dry completely, then remove from molds. Store in an air tight container.
Notes
Note: These images show homemade dishwasher soap tablets made with a bit of food coloring for photography purposes. 
Nutrition Information:
Serving Size:

1 grams
Amount Per Serving:
Unsaturated Fat:

0g