Wondering how to cook yacon? Or better yet, what the heck yacon is?? I suggest you try this applesauce knockoff as one of your first yacon recipes if you've got access to this tuber.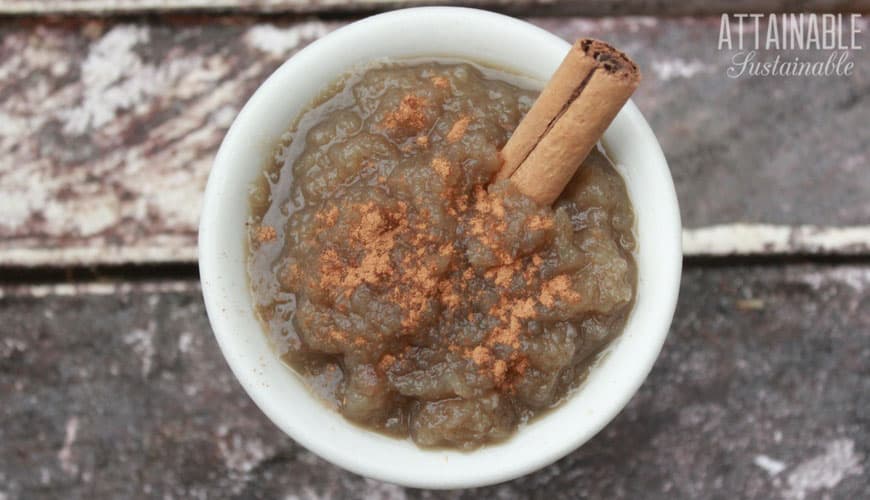 The first thing people ask when they see me mention yacon is: Do you mean bacon?? The next thing: What do you do with it?? No, I certainly do not mean bacon. I mean yacon, an edible brown tuber native to South America. [How to grow yacon.]
As for how we use it, we really like to snack on fresh, raw yacon. That's the simplest way. We also use it in fresh fruit smoothies. But when we start talking about what else to do with it, I'm a rookie. This is still a "new" vegetable to me.

The Handcrafted Pantry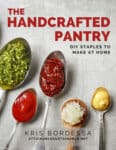 Ready to DIY your pantry with more wholesome ingredients? Check out my ebook, The Handcrafted Pantry! Filled with delicious recipes for some of your favorite condiments, snacks, and toppings, it's the guide you need to start skipping packaged products and embrace homemade.
Cooking yacon
My friend Angela, who started me on my yacon growing journey, brought me a jar of what she called "yacon sauce" when her harvest was at its peak last year, and I've been wanting to try making it ever since. With my yacon harvest complete, I had a small abundance of yacon to play with.
Yacon sauce is a replication of applesauce. Since we're still experimenting with growing apples here, this yacon recipe is a great substitute. Now, be warned. It's not exactly like applesauce. But, as my son said, "It's pretty darned good."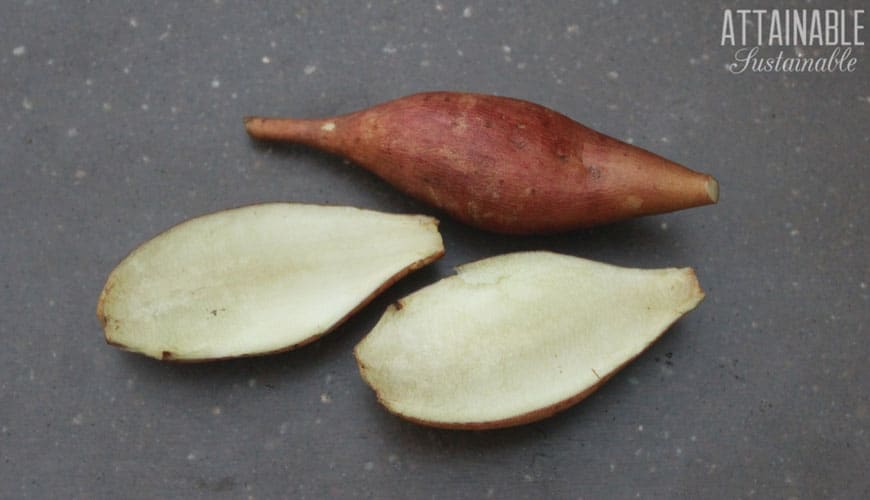 5 Easy Steps to Transform Your Pantry!
Ready to switch from store bought to homemade? Let me help you make some changes! Grab my FREE five-part guide to getting started.
How to cook yacon
Below is my recipe – though it's not so much a recipe as a method. No matter what you call it, it's not difficult to make. And if you live in a region that is bereft of apples, yacon might be just the crop for you!
When playing with exactly how to cook yacon, I discovered that when cooking yacon, it takes on the flavor of what you add to it. It doesn't have a very distinct flavor on its own. The raisins add flavor. Consider this a base recipe and play with it a bit. I could see it working well with dried apricots, too, or maybe even mixed with fresh berries. Next up? I want to try it in my homemade apple crisp recipe.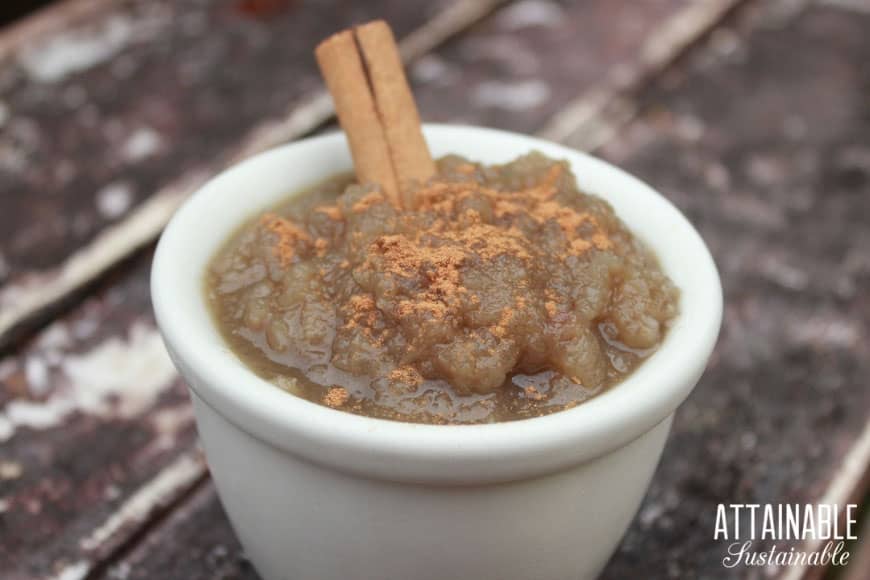 ★ Did you make this yacon recipe? Don't forget to give it a star rating below!★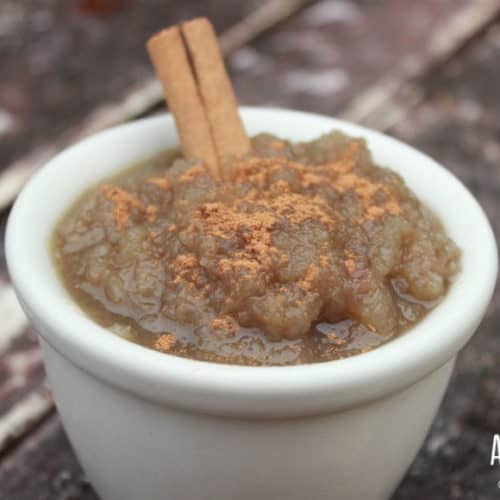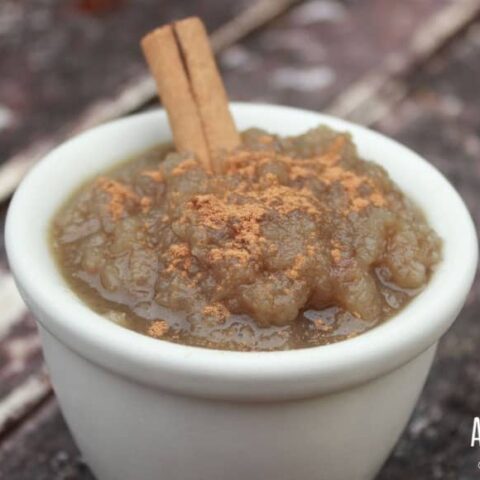 How to Cook Yacon Sauce
Total Time:
1 hour
5 minutes
Wondering how to cook yacon? Or better yet, what the heck yacon is?? I suggest you try this applesauce knockoff.
Ingredients
8 cups Yacon, peeled and cut into 1″ cubes.
A handful of organic raisins
1-2 Tablespoons honey
Juice from one lemon
Water
Instructions
Measure yacon and raisins into a large cooking pot. Add water to a depth of about 1″.
Simmer over low heat for about an hour, stirring occasionally. You'll notice that unlike apples, the yacon doesn't break down; it remains firm enough that a simple potato masher just won't do the trick.
Use an immersion blender to puree the cooked yacon right in the pot. If you don't have an immersion blender, allow the yacon to cool and transfer to the bowl of a food processor. Pulse until you reach desired consistency.
Stir in cinnamon and honey. Chill and serve.
Notes
Yacon oxidizes very quickly — it's totally normal for it to turn greyish when exposed to air.
The big question with this is whether or not it can be safely canned. I've yet to see a safety-tested recipe for doing so; until then I'll stick with making it fresh or freezing it.
Nutrition Information:
Yield:

12
Serving Size:

1 grams
Amount Per Serving:
Calories:

43
Unsaturated Fat:

0g
Carbohydrates:

11g
Fiber:

2g
Sugar:

8g