Growing lemongrass is easy. As in really easy — and a lemongrass plant is a pretty addition to gardens, too. Lemongrass is an herb commonly grown in tropical regions. Its strong lemon flavor is a common ingredient in Asian foods, and is used to give soups, stir fries, and tea a little extra zing.
Try growing your own turmeric at home, too!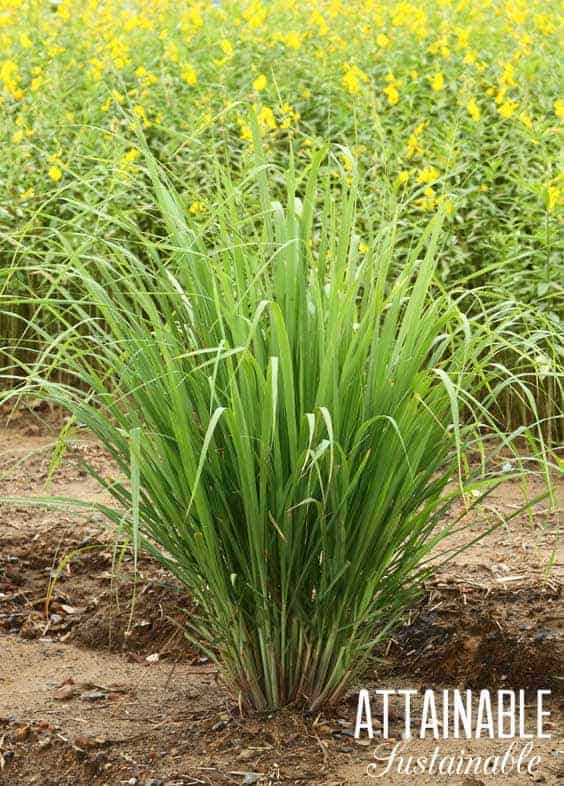 Lemongrass grows easily in my warm climate, but you can also grow a lemongrass plant in a pot. This means that even if you live in a cooler region, you can move it indoors when the weather turns. In a warm outdoor environment, a lemongrass plant can reach six feet high; it will remain smaller when grown in pots.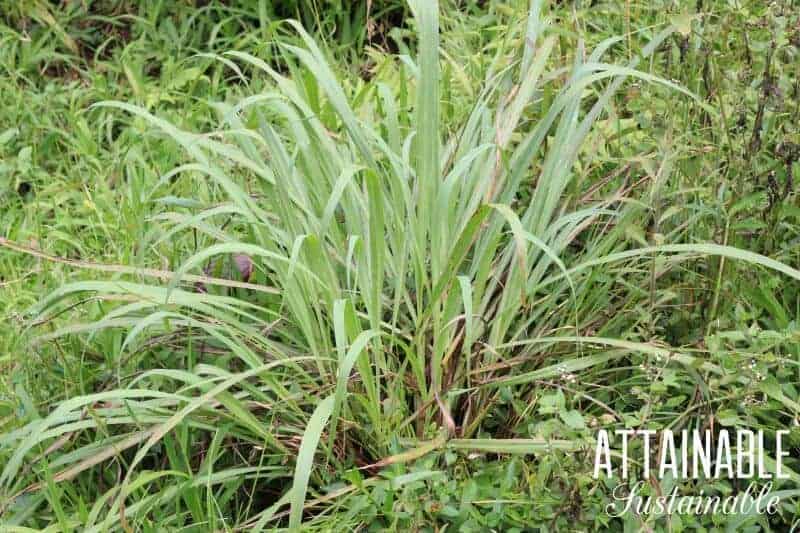 ---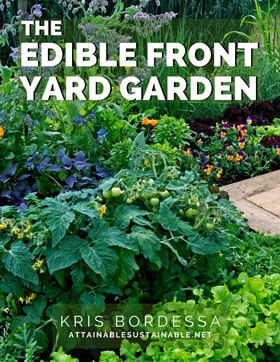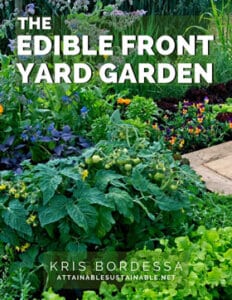 The Edible Front Yard Garden
Does your homeowners association prevent you from growing food in the front yard? What if they never even KNEW? My ebook, The Edible Front Yard Garden will show you how!
---
Growing a lemongrass plant
Lemongrass is kind of a nondescript plant. Unless you know what it is, you'd likely mistake it for any number of different grasses. Or weeds, if you're my husband out weed whacking. (These poor plants have been whacked to the ground a number of times, and they keep coming back!)
You can grow lemongrass plants directly in the ground or in pots. Lemongrass plants prefer full sun and well-drained soil with a steady moisture content.
Grow Some Greens!
Ready to grow fresh greens, no matter WHERE you live? Sign up for my
FREE quick-start guide and start growing some of your own food!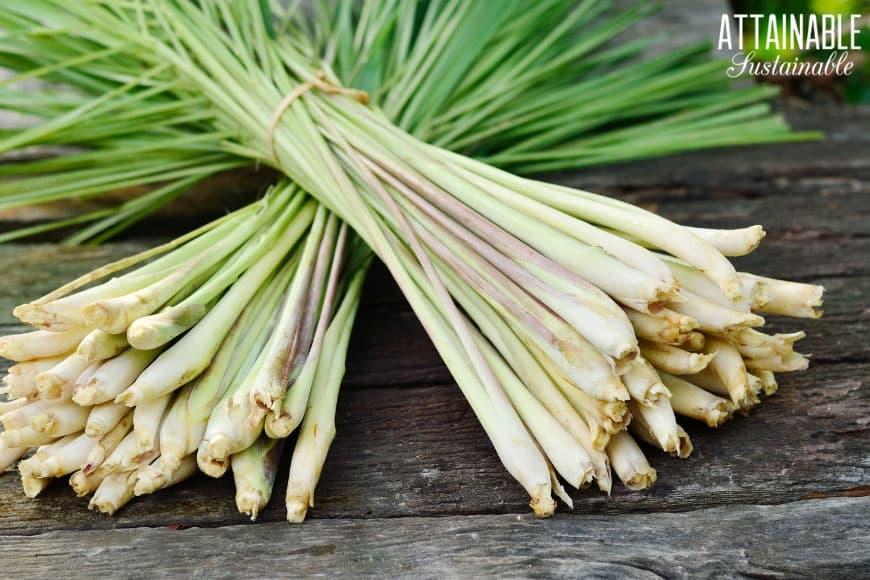 Propagating lemongrass from stalks
If your grocery store sells lemongrass in the produce section, you might be able to grow lemongrass from stalks. Look for lemongrass with the root ends still intact. Those stalks will root and easily grow.
This is probably the most cost-effective way to start growing a lemongrass plant, unless you have a friend who can provide starts for you. (See next section.)
To root lemongrass stalks, place stalks in a jar of water so that the root ends are submerged in an inch or two of water. Change the water out every few days. In a week or so, you should see little root buds beginning to emerge from the base.
Those are the beginnings of your new lemongrass plant!
Keep the stalks in the water until the roots are an inch or two long, then transplant the lemongrass stalks into a pot full of soil or directly in your garden.
Alternatively, you can set the stalks directly into soil to root. To do this, you'll need to be very mindful of maintaining the moisture of the soil by watering regularly until the lemongrass takes root. If you live in a hot, dry climate, you're probably better off rooting the lemongrass stalks in water.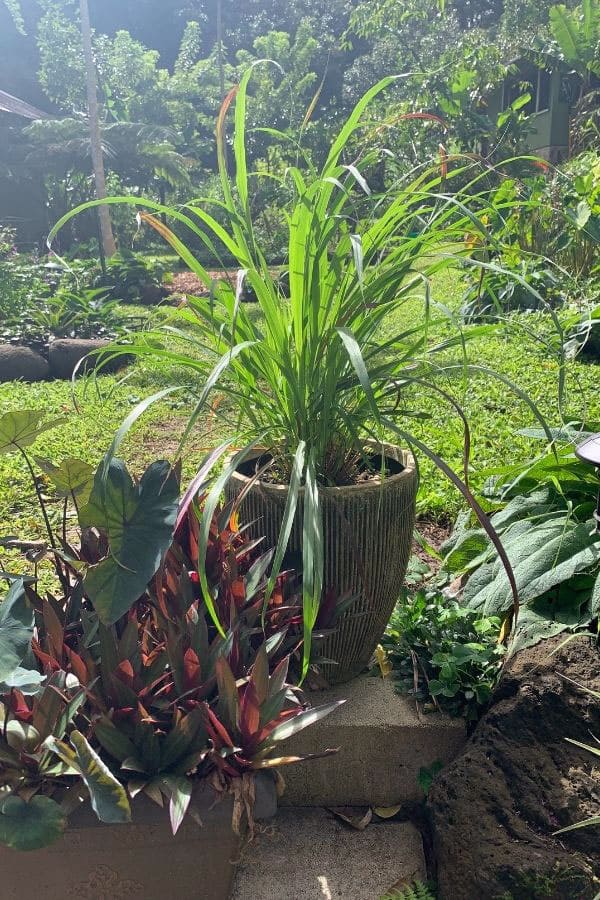 Related: Easy Herbs to Grow for Culinary and Medicinal Use
Growing lemongrass from divisions
Lemongrass is a perennial in warm climates, and like many other perennials, a single lemon grass plant can be an ongoing source of more lemongrass plants. It grows in clumps that can be divided as desired.
If you know someone with a lemongrass plant, ask if you can have some. Use a shovel to dig up some rooted lemongrass from the edge of the plant. It won't bother the growing plant at all, and you'll have rooted, ready-to-plant lemongrass.
A lemongrass plant can also be dug up in its entirety and divided into numerous plants. Just use a shovel to break the root ball into smaller pieces.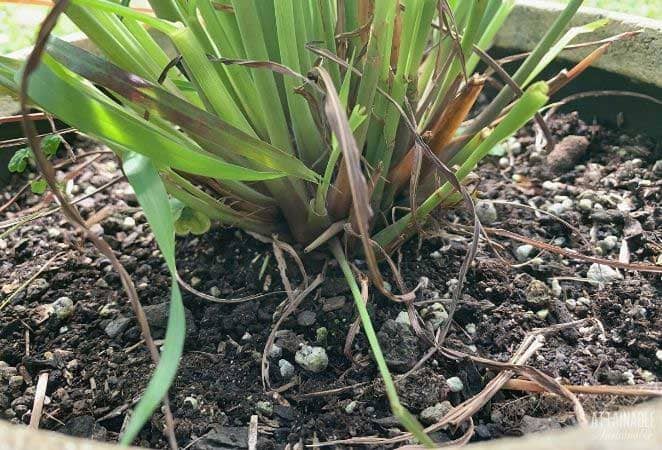 Growing lemongrass in cool climates
Grow lemongrass in a large pot and you can simply move the plant to a frost-free location during the winter months.
If you grow your lemongrass in the ground, dig several stalks along with their roots when winter approaches. Transfer these into pots and grow them inside during the cold season. When spring arrives, plant them back out in the garden.
Using lemongrass in the kitchen
The flavorful leaves and stalks of the lemongrass plant go well in Asian-style dishes. The inner stalks are commonly used in cooking. The green leaves are used for making tea.
Not sure what to make with your lemongrass? Try these:
You can even use it in making your own deodorant or an easy lemongrass ginger scrub!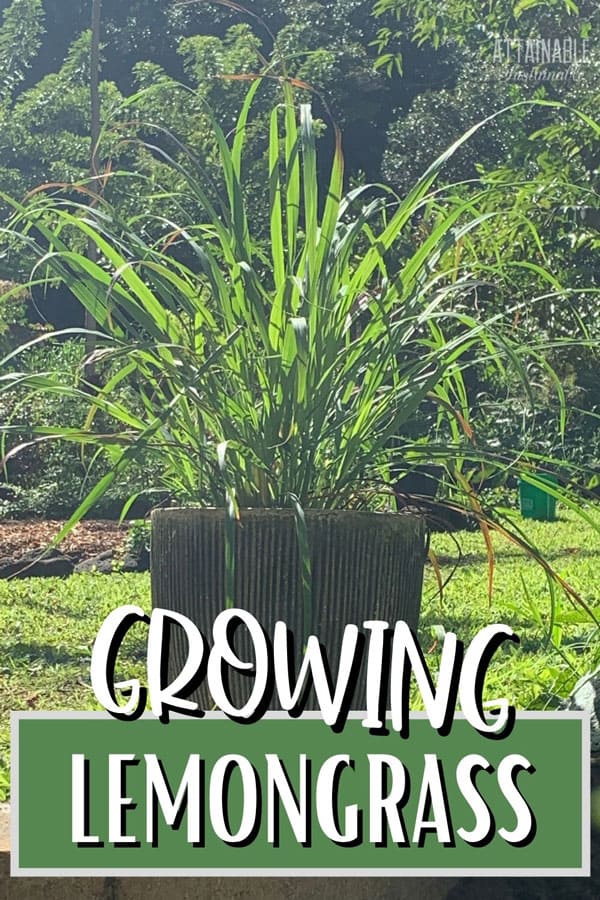 Originally published May 2014; this post has been updated.