It's that outside time of year. Which means that we humans must do battle with public enemy number one. That's right; the mighty mosquito. This easy homemade mosquito repellent really works, and it's a natural bug repellent, too!
Be sure to check out these five ways to reduce the mosquito population in your backyard!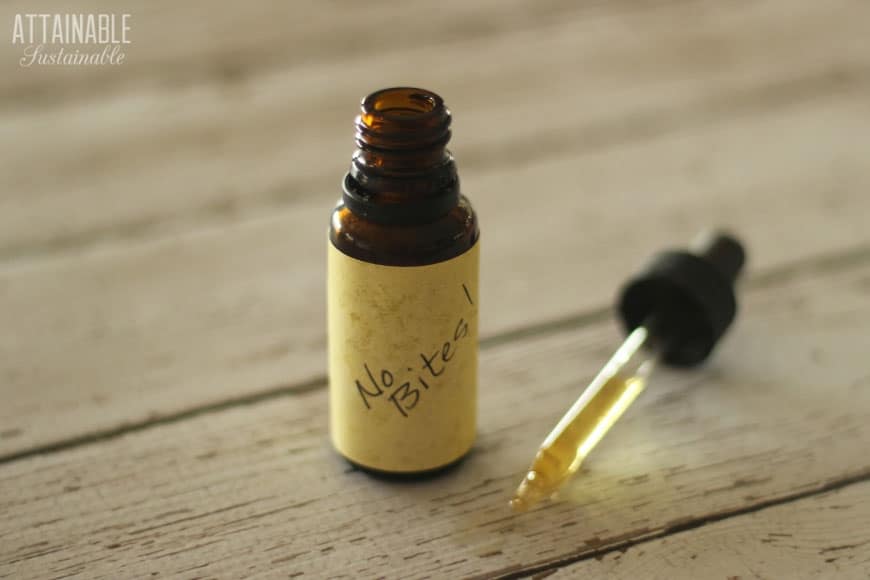 Easy natural mosquito repellent that works
Prepping for a work day in Waipi'o Valley, we were warned about the mosquito population and strongly encouraged to bring mosquito repellent. Nobody likes mosquito bites! While I know the commercial bug repellents work, I'm not exactly a fan of rubbing DEET and other chemicals on my skin. I'm always looking for a natural alternative and this was no exception! I did what any self-respecting do-it-yourselfer would do: I made my own natural mosquito repellent.
It was risky, taking an unproven natural mosquito repellent right into mosquito central. But guess what? It worked beautifully to repel mosquitos. Even people who frequent the valley and do battle with mosquitoes on a regular basis were raving about my homemade mosquito repellent.
I've made my own homemade bug repellent before with limited success. This time, though, I added neem seed oil, which is known to have pest repellent properties. It made all the difference. (You should not use neem seed oil if you are pregnant or trying to get pregnant, as it is considered an abortifacient. )
Those of us who used this homemade mosquito repellent came home with few — if any — bites.
Grow Some Greens!
Ready to grow fresh greens, no matter WHERE you live? Sign up for my
FREE quick-start guide and start growing some of your own food!
While I can't control the mosquito population in the wild, using this homemade blend to keep them at bay means I can stay DEET free.
Making this homemade bug repellent
Making this repellent is a matter of mixing a few ingredients together. While some are common in many households — it uses coconut oil and olive oil as the carrier oil — you may need to track down the neem oil (you can order it here) and make sure you have citronella essential oil on hand. Store this bug repellent in a dark bottle; one with a dropper makes it easy to apply when you need protection from mosquitos.
Related: Natural Bug Bite Relief to Soothe the Itchy Skin Blues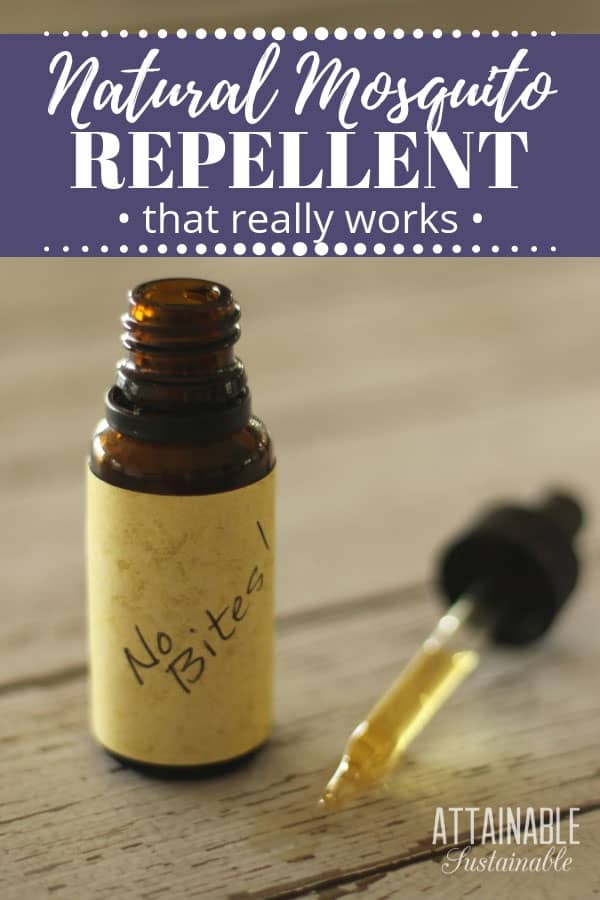 ★ Did you make this natural mosquito repellent? Don't forget to give it a star rating below! ★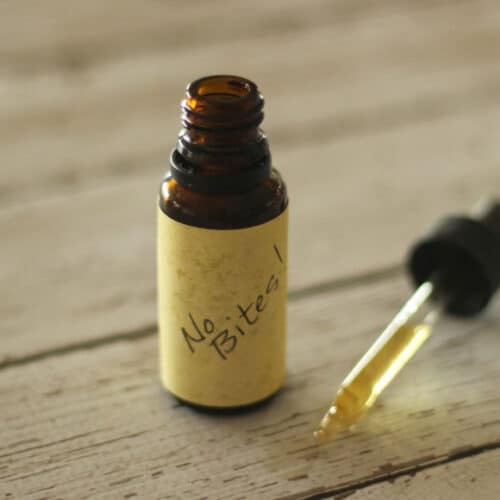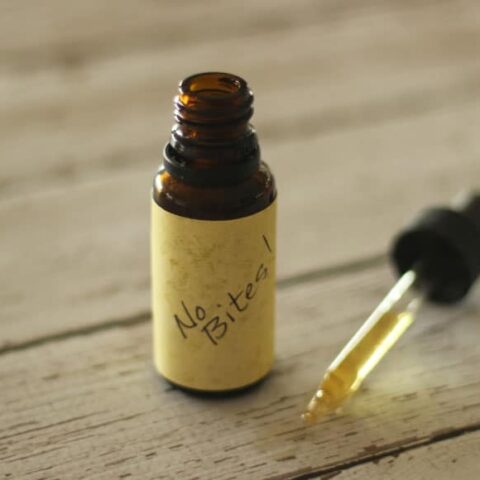 Natural Homemade Mosquito Repellent
This homemade mosquito repellent works in Hawaii's jungle -- surely it will keep the bugs at bay at your place, too!
Ingredients
1 tablespoon extra virgin olive oil
1 tablespoon coconut oil
Instructions
If necessary, melt coconut oil.
Mix together all ingredients and store in a small jar with an eye dropper top.
To use, rub sparingly onto exposed skin.
Notes
You should not use neem seed oil if you are pregnant or trying to get pregnant, as it is an abortifacient.
Nutrition Information:
Serving Size:

1 grams
Amount Per Serving:
Unsaturated Fat:

0g
Originally published May, 2014, this post has been updated.