The holiday season — no matter what holiday you celebrate — has a tendency to bring out our consumeristic tendencies, doesn't it? If you're like me, you love treating the people in your life to a little something special. It's a dilemma for those of us who are trying to cut down on our waste. But check this out. Creative artisans are transforming items like books, sweaters, and vinyl record albums into lovely upcycled gifts, handmade and utilizing materials that have moved beyond their usefulness.
Here's how to wrap your gifts without creating a lot of waste.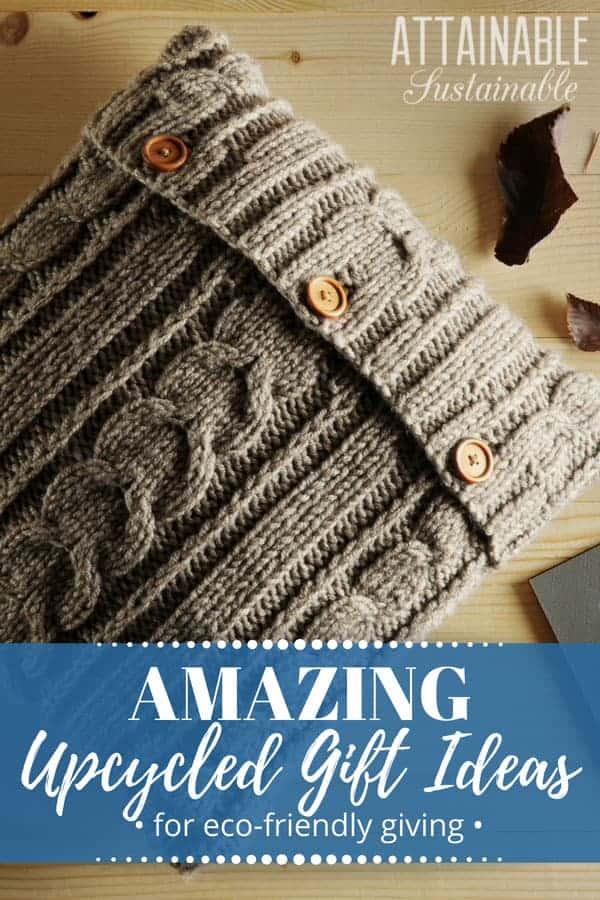 Upcycled gifts for holiday giving
While I haven't pulled the plug completely on holiday gift giving—gifts are wonderful, after all—but I try to be smart about gift giving, with gifts that are homemade or functional or perfect for the recipient. None of this buying for the sake of putting a package under the tree. I'm adding upcycled gifts to my list of smart holiday giving. Maybe you will, too?
Related: Giving Experiences Instead of Gifts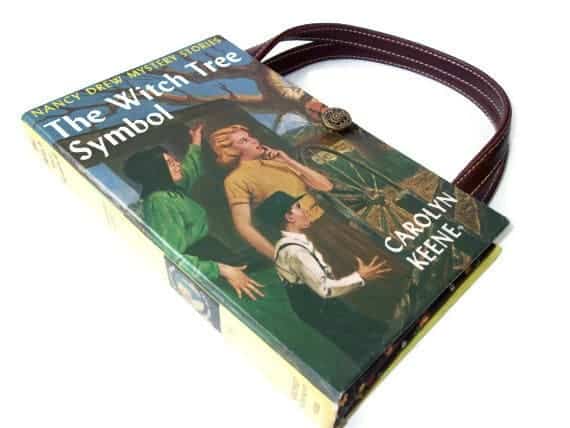 Take a Peek Inside My Book!
Get a free excerpt from my book, Attainable Sustainable: The Lost Art of Self-Reliant Living! You'll also get my free weekly newsletter, complete with recipes, gardening tips, and a little peek at what's going on around here — both the zany and the mundane.
Books
Yes, I'm well beyond my Nancy Drew years but I'm smitten with these bags from RetroGrandma. She's got others, too, to suit a variety of literary tastes. Not a purse carrier? Choose a cover for your favorite electronic device or a hollow book safe. See more here.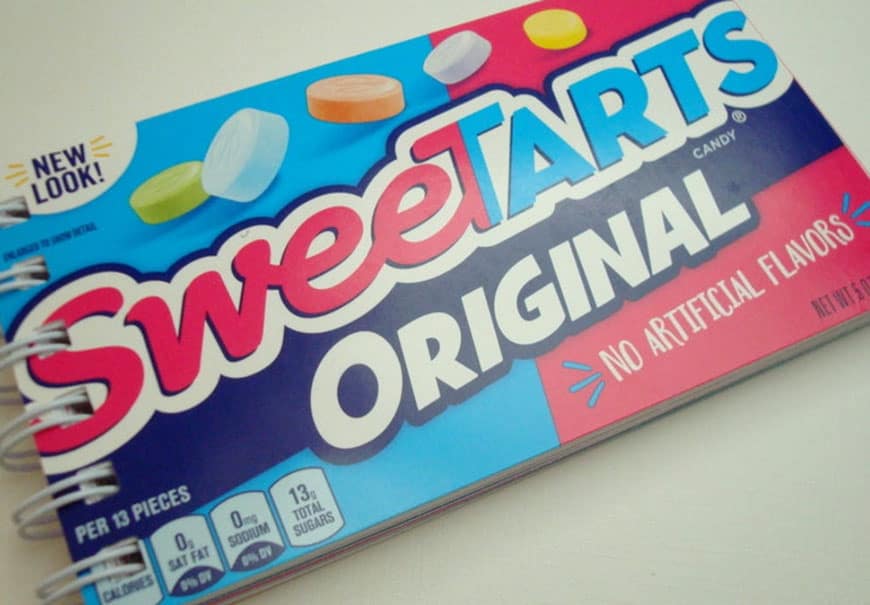 These handmade notebooks are made with upcycled cardboard packaging from candy and snack boxes. See more here.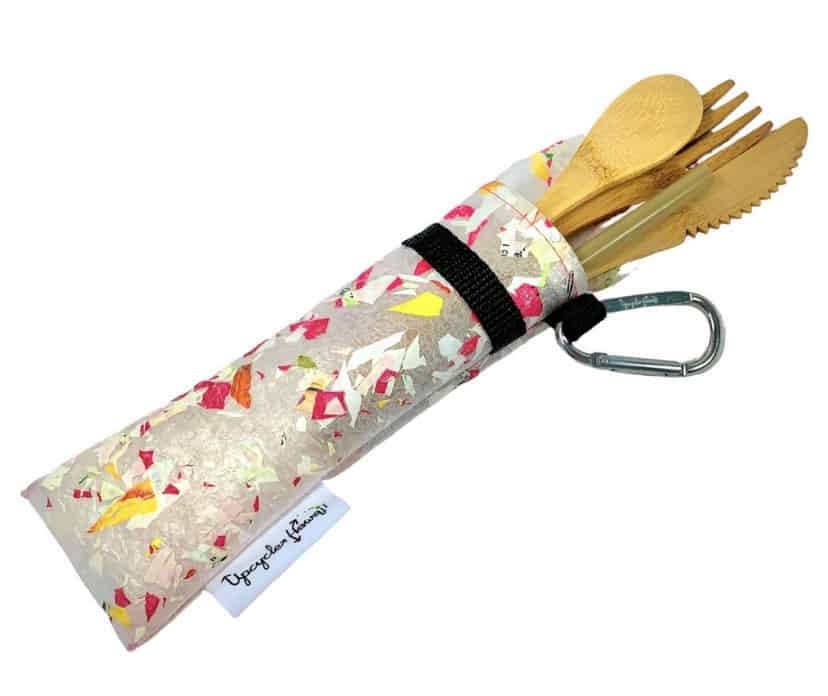 Ocean debris
Mattie Mae Larsen is doing amazing work here on the island, transforming plastic ocean debris and other plastics into functional bags, totes, utensil holders, and even jewelry. See more here.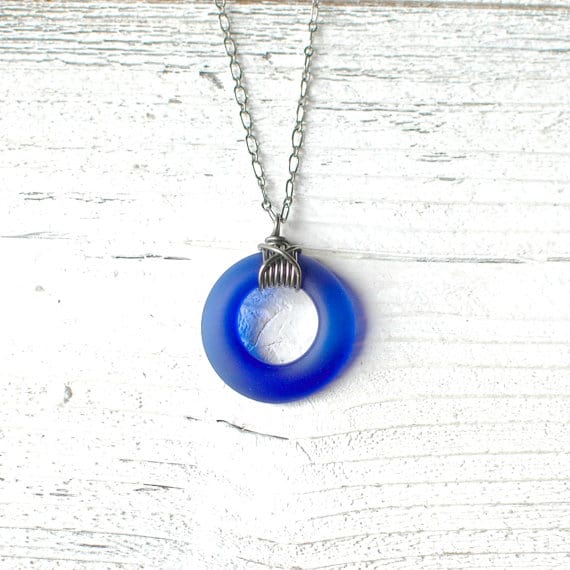 Bottles
ReVetro revamps glass bottles and turns them into bracelets, necklaces, cufflinks, and more. The necklace above is made from a Skyy Vodka bottle, for instance. See more here.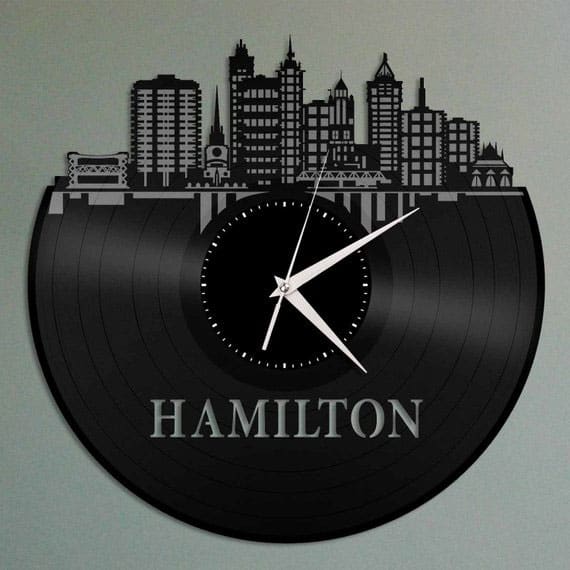 Vinyl
The wall clocks from Time Vault Treasures are made from vintage vinyl. The vinyl clock art features pop culture figures, geographical locations, and—appropriately—musical themes.
Related: Greener Gift Wrapping Ideas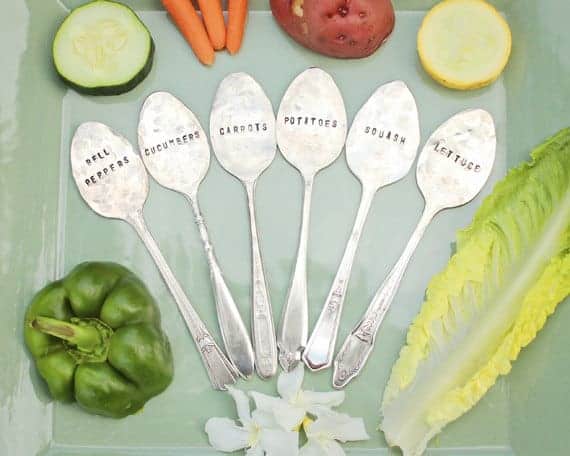 Spoons
Your gardening friends will appreciate these sweet garden markers made by EveOfJoy from upcycled spoons. Other options for upcycled gifts from this creator include key fobs, curtain tie backs, hooks, and customized utensils. See more here.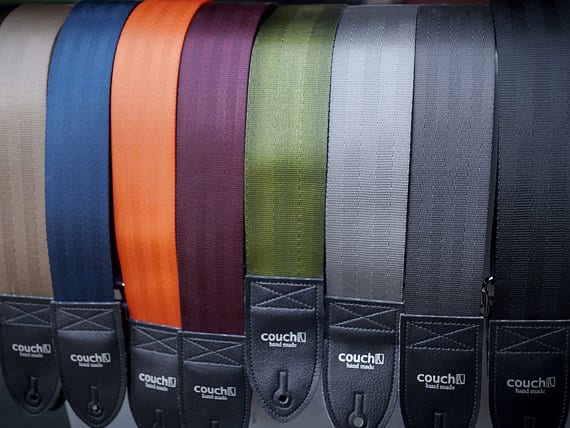 Seat belts
The creative folks in your life will appreciate these guitar straps made from upcycled seat belts, or these upcycled camera straps. See more here.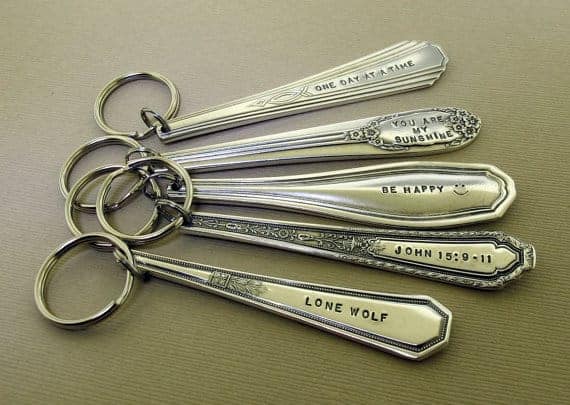 Related: Last Minute Handmade Gifts Ideas
Utensils
KathrynRiechert salvages old utensils to create one-of-a-kind pieces. The key fob shown here would be a great stocking stuffer for your favorite person! See more here.
Sweaters and fabric
Recover Home features pillows made of recycled wool and cashmere. And who wouldn't want to take one of these ugly teddies home??
Originally published in December 2014; this post has been updated.