Looking for some homemade Christmas gift ideas? These DIY gifts are fast, simple to make, and straight from the heart! Get our your crafting scissors and get making.
Go here for some fun ideas on giving experiences rather than gifts.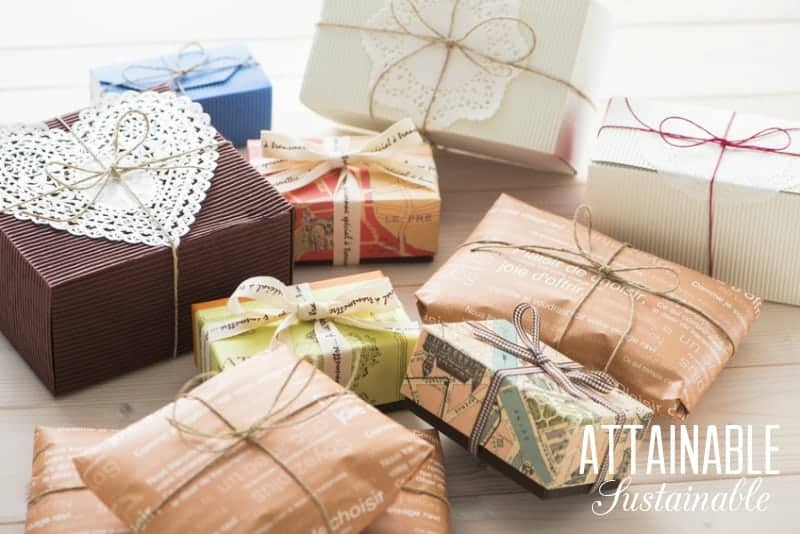 I don't know about you, but I always have good intentions of making homemade Christmas gifts (I'm full of gift ideas!) well in advance of the holiday. And then life gets in the way and I find myself with some holes to fill in my list. Sound familiar?
Good news, though: You can pull most of these homemade Christmas gifts together in under an hour.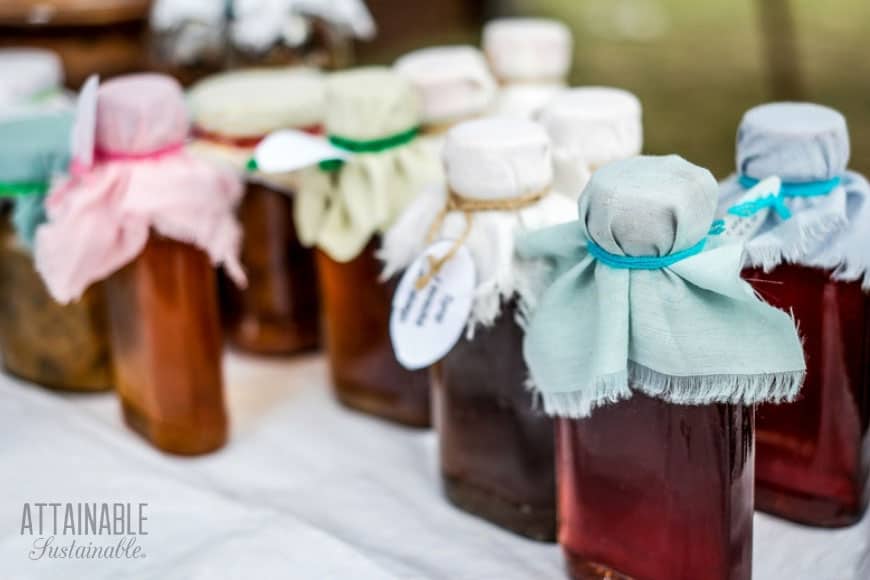 Take a Peek Inside My Book!
Get a free excerpt from my book, Attainable Sustainable: The Lost Art of Self-Reliant Living! You'll also get my free weekly newsletter, complete with recipes, gardening tips, and a little peek at what's going on around here — both the zany and the mundane.
DIY gifts from the kitchen:
There are plenty of homemade Christmas gift ideas and hostess gifts that can come right out of your kitchen.
From baked goods and home-preserved treats (maybe from your garden!?) to some easy homemade liqueur, it's hard to go wrong with a homemade gift of food.
Related: Eco Friendly Gift Ideas for the Holidays
DIY gifts from the heart:
There are — admittedly — some folks who just don't appreciate homemade Christmas gift ideas that have so much heart behind them. You may very well know who those people are on your list.
Instead of giving up on the idea of a DIY gift, do your best to really zero in on that person's interests and cater to that.
Stitch up a set of mini bags for buying spices in bulk. Or follow the same directions and make larger bags for produce shopping.
Give a gift of pampering with a homemade coconut salt scrub or indulgent bath salts. Gifts ready in TEN.
Or gift a set of these pretty upcycled linen bread bags to your favorite bread baker.
Upcycle some linen napkins to make these pretty linen bread bags. They help keep bread fresh.
How about some handmade soap? Customize the scent for the gift recipient!
A 'Make Your Own Laundry Soap' kit? Brilliant homemade gift idea! Gather the ingredients into a pretty basket. (I'd make mine sans plastic wrap.) Need a recipe? I like Frugal Kiwi's laundry soap recipe.
Your friend who is trying for a lower-waste kitchen will appreciate some cute beeswax wraps.
Gardeners will appreciate homemade a tin of natural bug bite relief or mosquito repellent.
Years (and I mean years) ago, I made what became known as 'rice babies' for my family. Essentially a small pillow filled with rice, it can be warmed in a microwave and used as a bed warmer. My mom still uses hers and tells me regularly that she loves it. It was the easiest thing in the world to make.
Indulge your gift recipients with a DIY gift of a homemade sugar scrub or solid lotion bar.
Whip up some lavender-mint lip balm.
Grab your essential oils and mix up a batch of scented room sprays.
Give someone special the gift of relaxation! Make up a batch of this herbal buttermilk bath soak and package it with a good book.
Make up a batch of these lavender scented bath fizzies — perfect for the teens on your list!
These sweet beeswax sachets scent a home naturally, and they're pretty, too.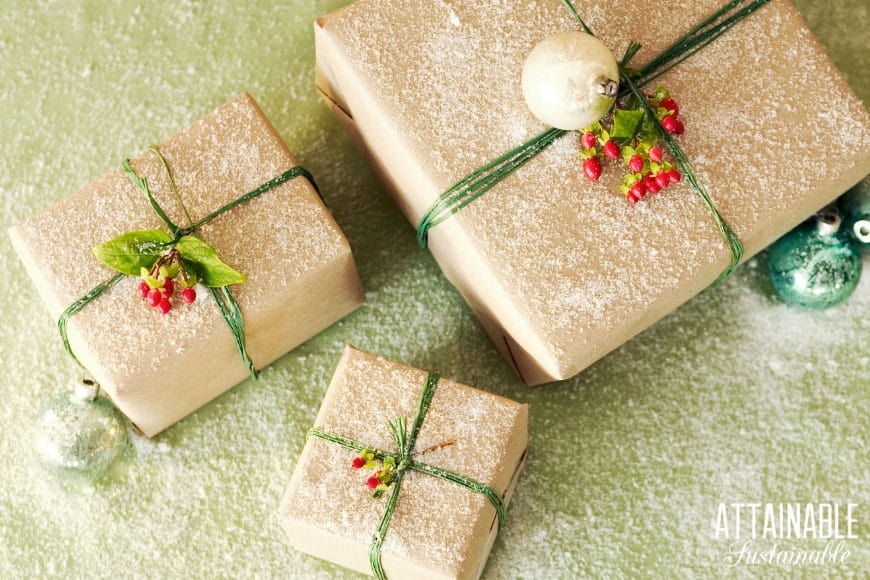 Related: Greener Gift Wrapping Supplies: Holiday Presents with Less Waste
Homemade Christmas gift ideas for the kiddos:
When you've got young kids, homemade Christmas gift ideas abound. (It's a bit harder to delight a tween or teen with homemade gifts, but they can still be wowed.)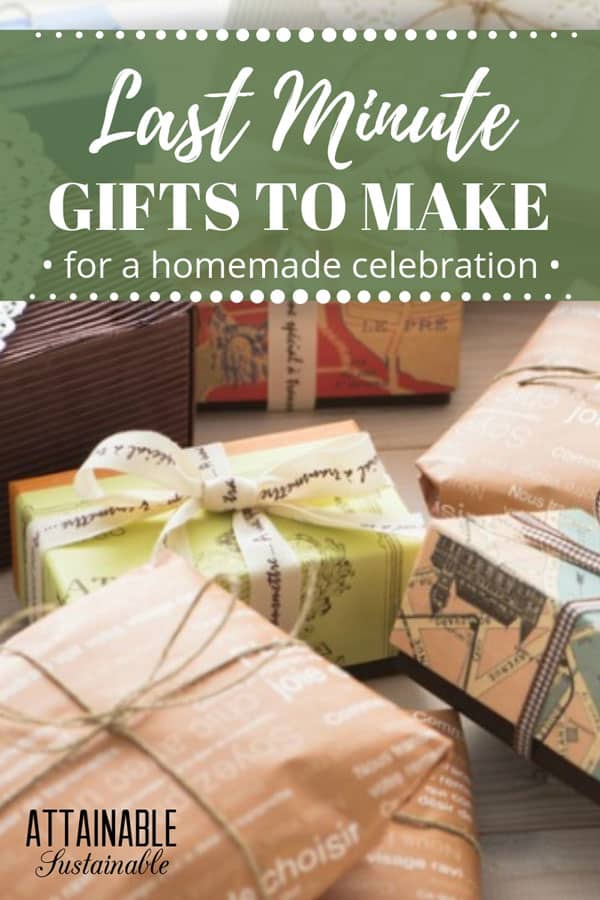 Originally published in December 2011; this post has been updated.