I get it. You love the tradition of gift giving during the holiday season. Me too. But it can be hard to balance your desire for a simpler, less wasteful lifestyle with the desire to "wow" your friends and family with the perfect gift. If you're ready to try, though, these eco friendly gift ideas might be just the nudge you need to cause a shift in holidays as usual.
Be sure to check out this gift list for kids, too!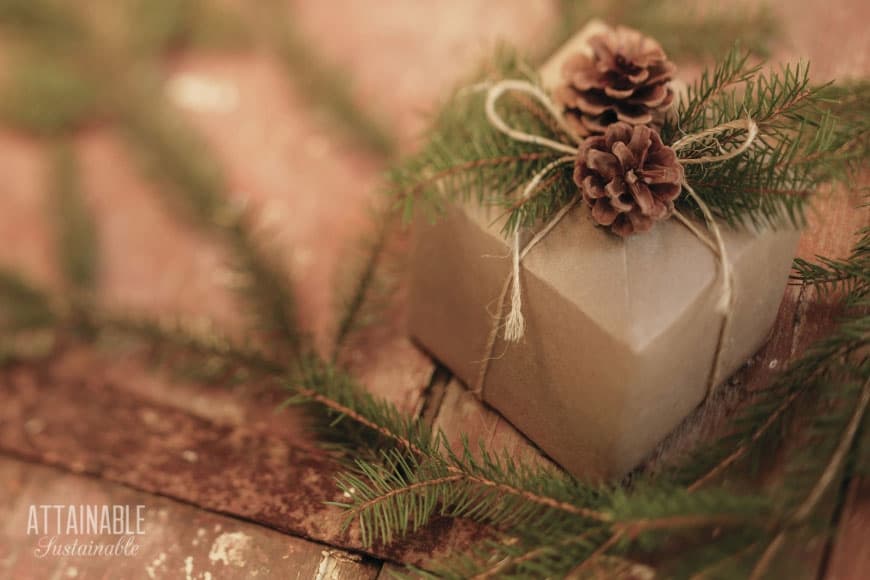 The best eco friendly gift idea? Skip Black Friday
Sure, shopping Black Friday might net you a deep discount on the latest "must have" gadget at the big box stores. I guarantee, heading out on Black Friday will put me in a black mood. Instead, check out your local small businesses or follow Small Business Saturday on Facebook for updates.
Make your own gifts
Handmade gifts truly come from the heart. And they don't have to be elaborate. These are easy enough that even a beginner DIYer can pull them off for holiday gift giving.

Support artisans by buying handmade gifts
Just can't manage to make your own gifts for gift giving? Consider tracking down artisans who handcraft items. Etsy is your go-to source for online shopping, but be sure to explore unknown bastions of your city or town for eco friendly gift ideas, too. Or try your hand at making some of these last-minute homemade gifts.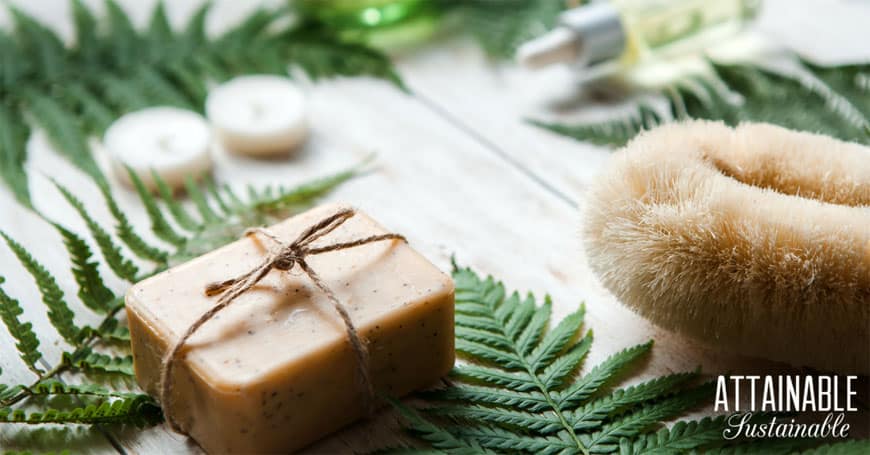 Take a Peek Inside My Book!
Get a free excerpt from my book, Attainable Sustainable: The Lost Art of Self-Reliant Living! You'll also get my free weekly newsletter, complete with recipes, gardening tips, and a little peek at what's going on around here — both the zany and the mundane.
Related: Upcycled Gifts for Greener Giving
Shop locally for eco friendly gift giving
Do you know about the 3/50 Project? They encourage consumers to pick three local businesses that they love—three that they couldn't do without—and spend $50 a month at those outlets. Just that little bit can make a difference.
Eco friendly gift ideas
I have no problem with purposeful gift giving that might lead a person to adopt a good habit. Of course, there's a fine line here — we're not preaching, just introducing our loved ones to the possibilities. Is there a family treasure that you can pass on? A fun item made with reclaimed materials? How about making a set of DIY beeswax wraps in fun fabric prints? You can stick to your principals and fulfill your gift giving with a little creative shopping. And be sure to check out my resources page for eco friendly gift ideas your favorite homesteader will love.
Shopping for kids this holiday season? Check out my gift ideas for kids that won't undermine your values.
Related: Giving Experiences Instead of Gifts
Give the gift of knowledge
Enroll your favorite gift recipients in an online course that they can take at their leisure!
Check out this foraging course from Colleen at Grow Forage Cook Ferment.
My friend Jan over at the Nerdy Farm Wife has an excellent course on soapmaking.
Stephanie Rose from Garden Therapy has a great course on DIY beauty products. Take the course yourself and learn to make gifts to give, or gift the course to someone who'd love to delve into making their own.
Give books
I'm an author, so "buy books" is one of my mantras. But as a book lover, I know there's nothing better than finding a good book under the tree. They are truly the gift that keeps on giving.
I compiled this list of ten of my very favorite kids books some years ago. They are excellent, and if I saw you in the library I would thrust one of these in your hands, insisting that you read it. Really. Choose one for your favorite kiddo.
Or think about giving non-fiction books to build a library of knowledge. Read my take on some of these or check out my list of books for big and small homesteads. Books are one of my favorite eco friendly gift ideas!
Kitchen
Garden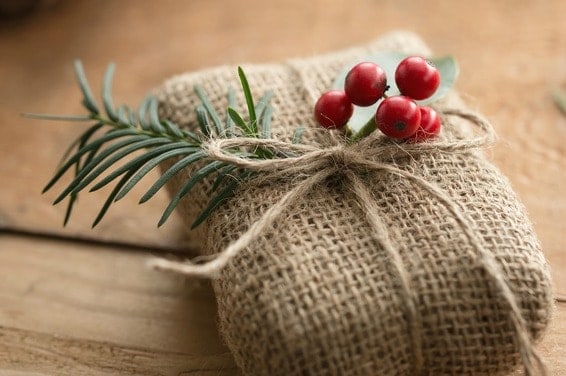 Consider reusable gift wrap
Skip the plastic bows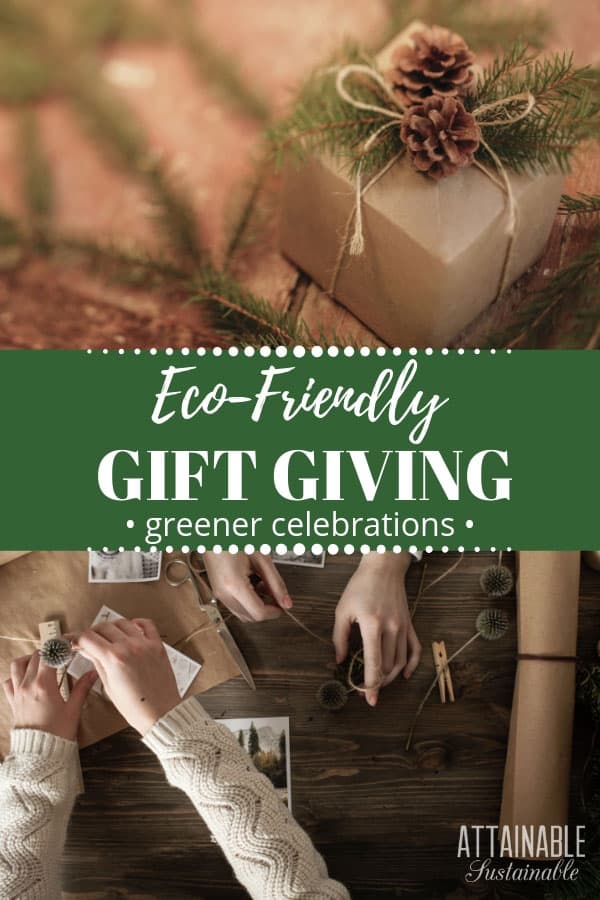 Originally published November 2013; this post has been updated.