Can you eat beet greens? Yes, you can! Beet leaves are often overlooked as a "vegetable" but they're perfectly edible. Good for you, even! Here are ten ways to add beet greens to your menu, utilizing this overlooked source of nutrients.
Originally published in June of 2011, this post has been updated.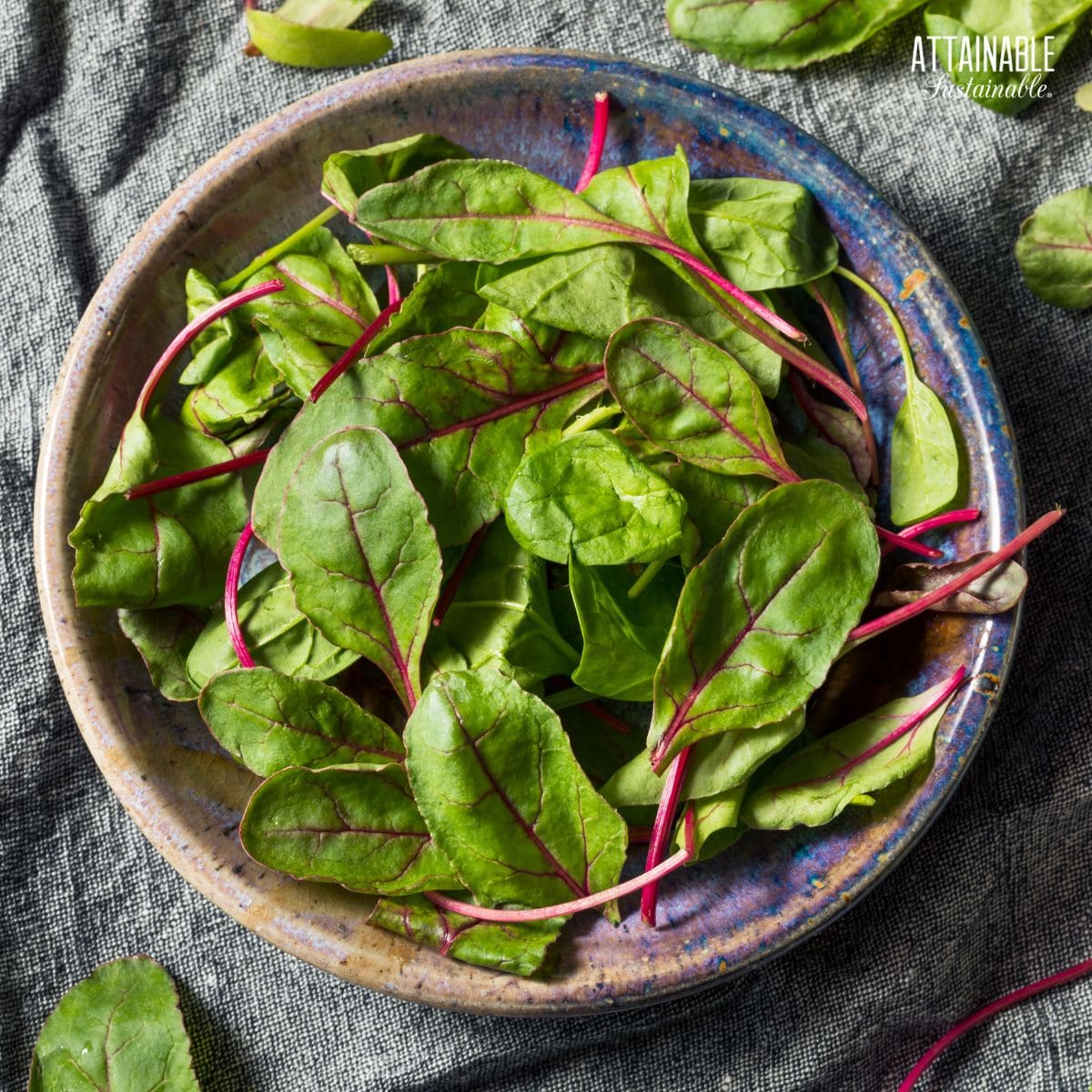 So often we cut the green tops from root vegetables and send them off to the compost. These greens, though, are often perfectly edible. That's the case with radish greens, and it's true of beet leaves as well.
What to Do With Beet Greens
If you're growing beets, the greens can be harvested when they're young and used as "baby greens" in a salad. (The crop needs to be thinned anyway, so no waste!) At this stage they're quite mild. Mature beet greens have a characteristic beet flavor and can be sautéed much as you'd prepare any greens. They can be used in other ways, too!
The Handcrafted Pantry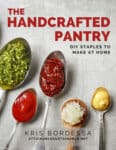 Ready to DIY your pantry with more wholesome ingredients? Check out my ebook, The Handcrafted Pantry! Filled with delicious recipes for some of your favorite condiments, snacks, and toppings, it's the guide you need to start skipping packaged products and embrace homemade.
Cooking Beet Greens
Much like other greens, beet leaves can be cooked and served as a vegetable side dish. Your imagination is the limit.
Boiled: Cook beet greens in a pot of boiling water that's been salted. Simmer over medium heat for two minutes, then drain.
Steamed: Place leaves in a metal steamer. Put an inch of water in a pot and set the steamer inside. Bring to a boil and cook for about 3 minutes or until tender
Sautéed Beet Greens: Heat a couple tablespoons of your favorite oil in a frying pan. Add a clove or two of crushed garlic if you like, or red pepper flakes to add a bit of spice. Put several handfuls of beet greens into the hot pan and stir; cook until wilted.
Baconed: 🙂 Cook several slices of bacon in a frying pan until they're crispy. Remove bacon and crumble it. Add beet leaves to hot pan and cook until wilted. Stir crumbled bacon in and serve.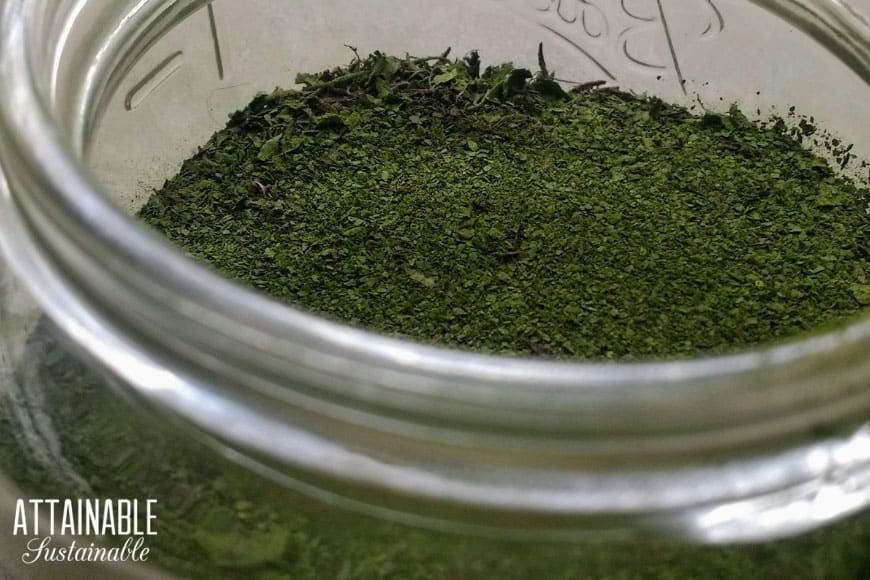 5 Easy Steps to Transform Your Pantry!
Ready to switch from store bought to homemade? Let me help you make some changes! Grab my FREE five-part guide to getting started.
Make Beet Green Powder
One way to use beet tops is to preserve them as a dried powder. This powder can be added to smoothies (great during the wintertime dearth of fresh veggies!), stirred into salad dressings, and used in soup. See this powdered greens recipe for how to make powdered beet greens for long-term storage.
Here's what I found, though. The amount of green powder that results from a full dehydrator is — at least in my opinion — not worth the extensive drying time required and the power used to fully dry the greens.
I'd use an alternative method. Either air dry the greens if your climate is hot and dry enough (mine's not) or dry them in the heat of your vehicle. Yes, that's right. In your car. This will allow you to dry a lot of beet greens at once, making the effort more worthwhile.
Ferment Them!
This beet green sauerkraut is a knockoff of traditional kraut made with cabbage. It's tangy and delicious and full of probiotics!
Make a Smoothie
Make your favorite smoothie, but sneak in four or five beet leaves. Beet greens disappear beautifully; this a perfect way to incorporate more veggies into the diet. I made a banana-blueberry-pineapple smoothie with the greens and my then 15-year-old said, "Ooh, that's a good one."
Success! If your people are super sensitive, start with just one or two leaves.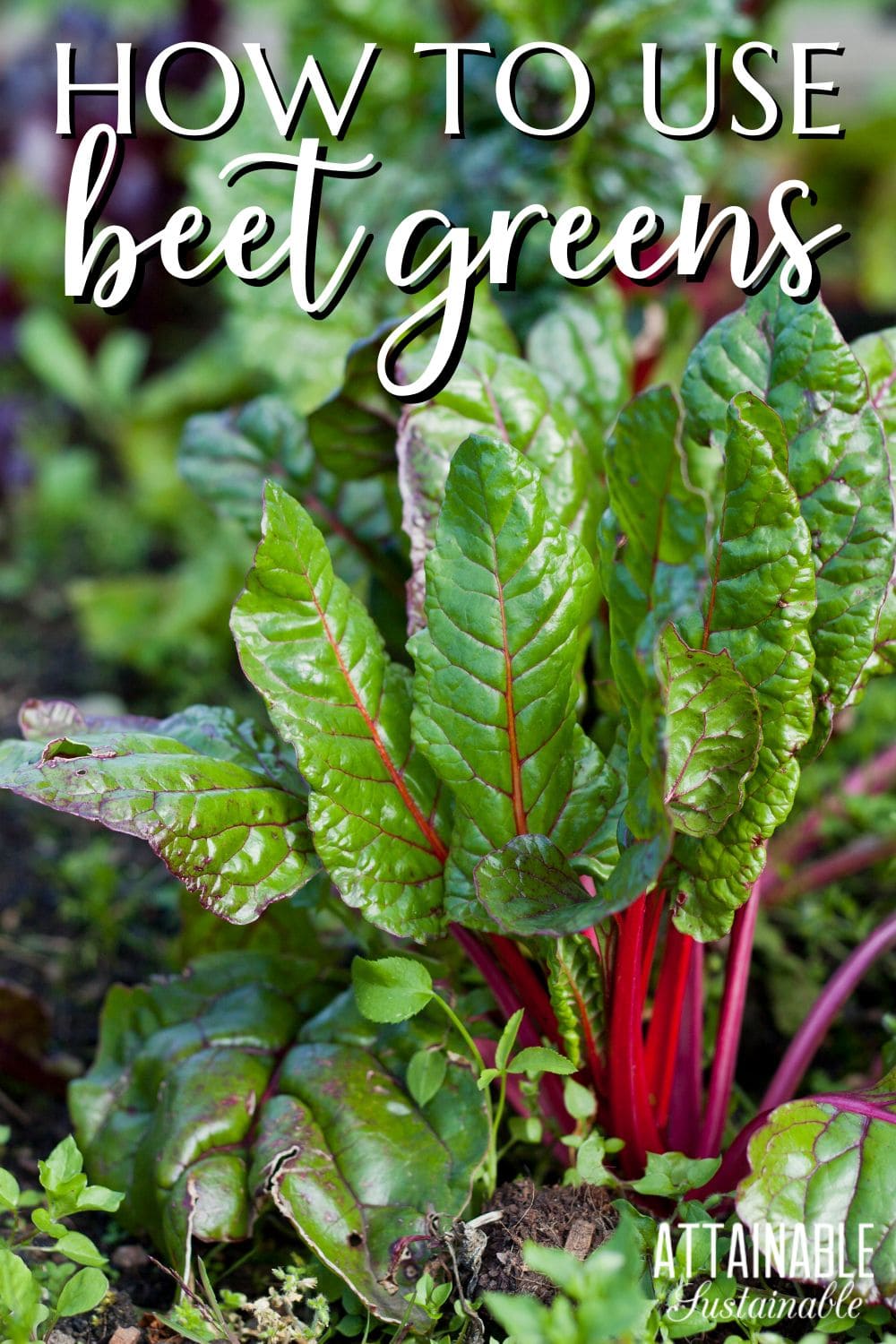 Make Chips
I figured, if it can be done with kale, why not beet tops? Clean the leaves and tear them into large pieces, removing the ribs. Dry thoroughly and toss with a tiny bit of olive oil.
I used about a teaspoon of olive oil on greens from four beets. Place in a single layer on a baking sheet and sprinkle with coarsely ground salt. Bake at 350 degrees for 20-30 minutes or until the greens are crispy. The beet leaves turn brownish fairly quickly; they are not a pretty snack (they look more like crispy fall leaves than something edible), but they're tasty.
Related: Early Greens: The Edible Sweet Potato Vine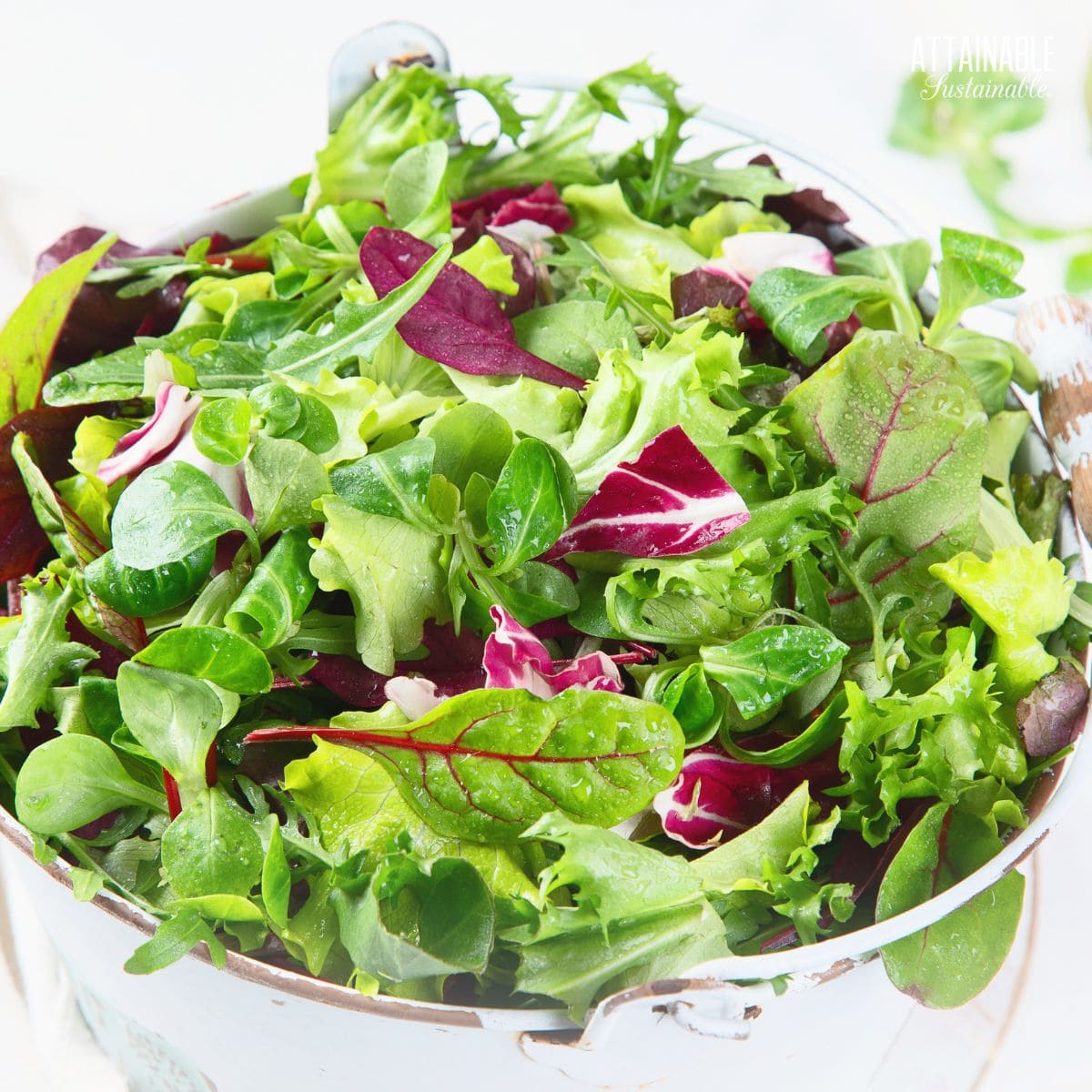 Toss Them into a Salad
The young leaves of beets are surprisingly mild and tender, making them a great addition to a salad – with homemade salad dressing, of course!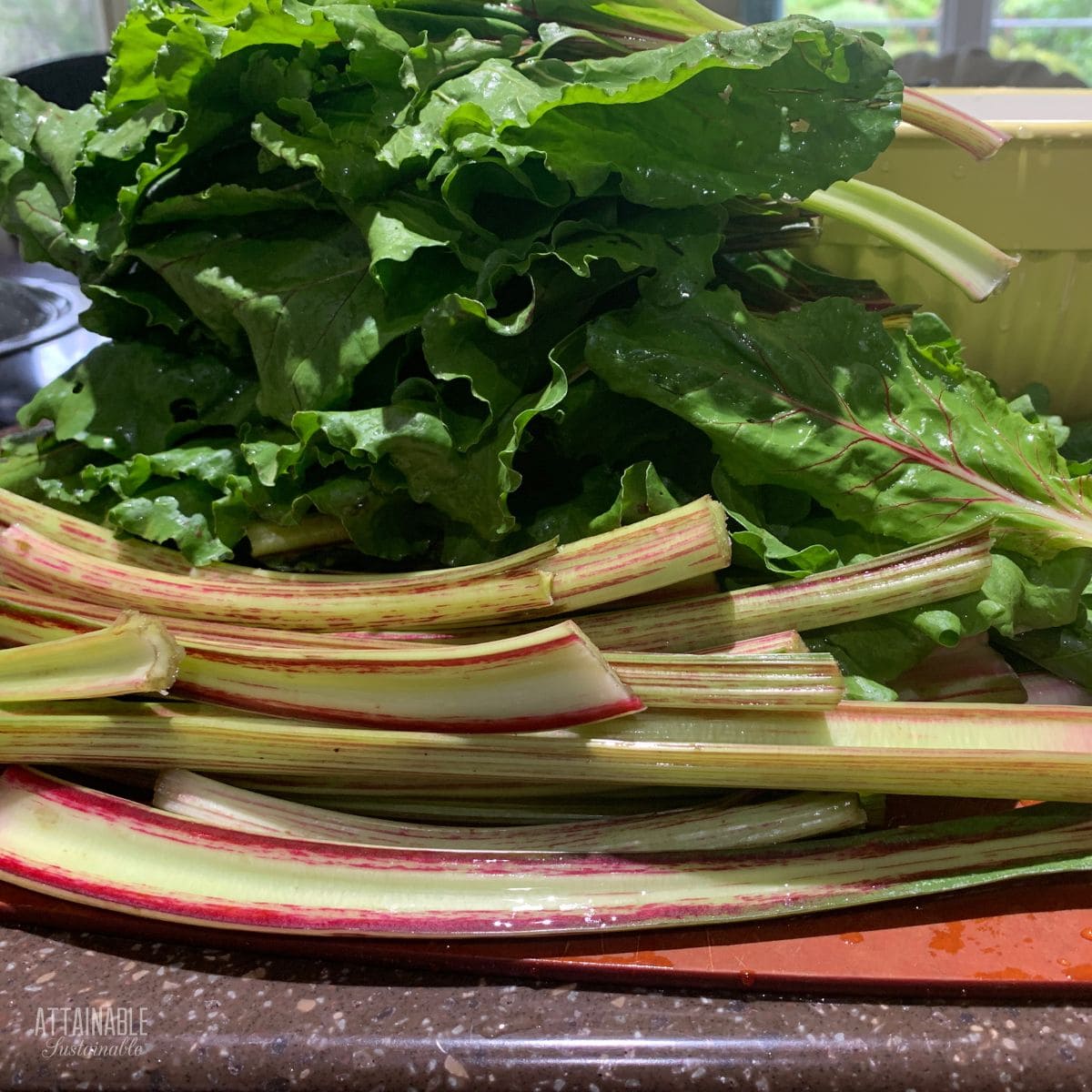 What to do with Beetroot Stems
The stiff stems of the beet leaves are edible as well, and can be chopped and incorporated with any of the beetroot greens recipes. They can also be used separately.
Pickle Them
While I didn't pickle an entire batch, I cooked some stalks until they were crisp tender and tucked them into a jar of my dilly green beans. A little shortcut, yes, but I think you could use the dilly green bean recipe replacing the beans with beet stalks and it would work out just fine.
Stir Fry the Stalks
I have to admit, I didn't like them this way, but neither do I like Swiss chard. My husband, who is a fan of Swiss chard, thought the stir fried stalks were great and very similar to chard.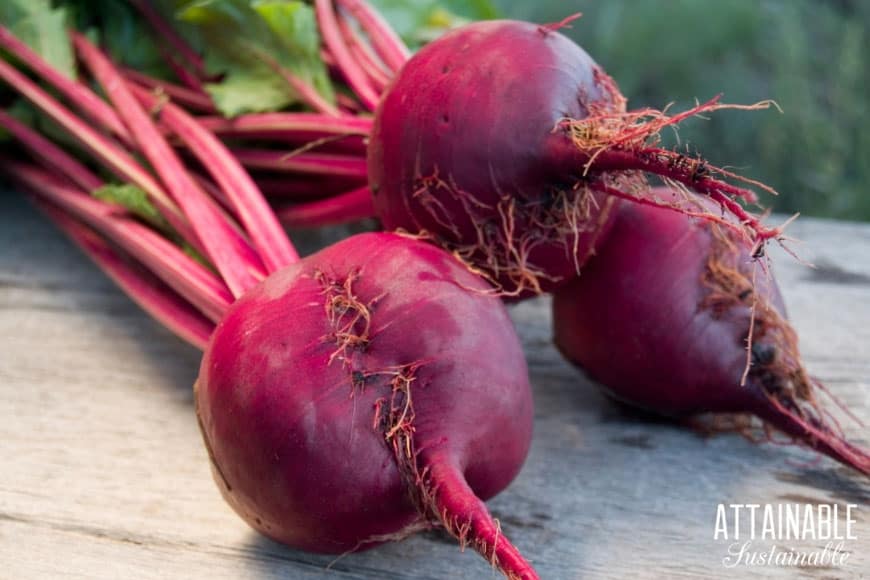 Try making this fermented beet kraut with the beet roots!