Whether cooking a main course, a side dish, or even a dessert, an electric pressure cooker can help you make quick work of some of your kitchen duties. This introduction to the Instant Pot will help get you decide if an electric pressure cooker is for you.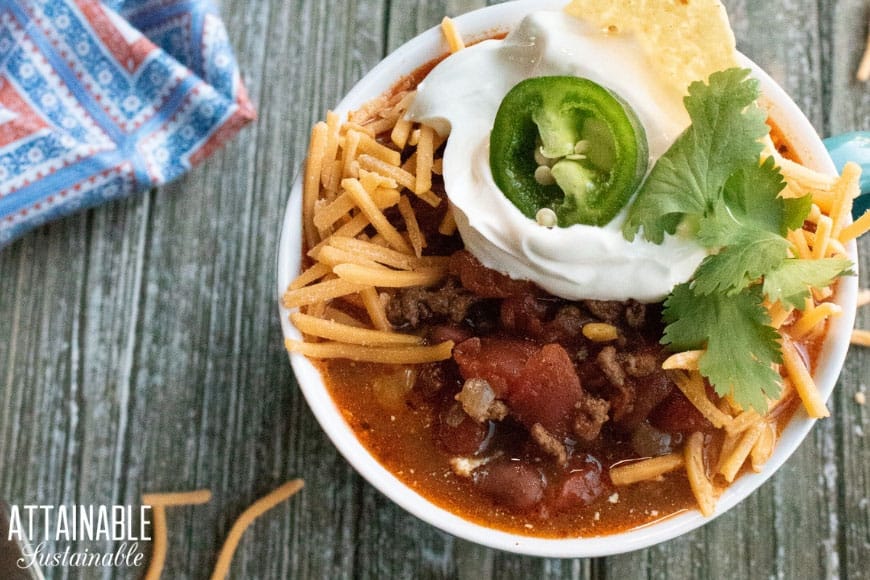 While the term "Instant Pot" is commonly used, it's actually a brand name. There are a number of manufacturers who produce electric pressure cookers; the Instant Pot is just one brand. It happens to be the brand I own, so I tend to refer to mine as an Instant Pot. Just know that there are other options!
Cooking options
As you can see, there are a number of functions to choose from. I particularly like the sauté option, as I can brown ingredients before setting the Instant Pot to pressure cook. There's also a slow cooker function, though the capacity is a bit smaller than my slow cooker. My Instant Pot also stands in as a rice cooker.
One appliance, many functions
One of the greatest things about the Instant Pot is that it extends the number of cooking options in your kitchen, especially handy during the holidays when the stove top is running at full capacity.
The Instant Pot, with its different functions can act as many different appliances, reducing the amount of space you use in your kitchen. It can be a:
Rice cooker
Slow cooker
Steamer
Electric pressure cooker
With a collection of good Instant Pot recipes, this little device is a great option for small kitchens!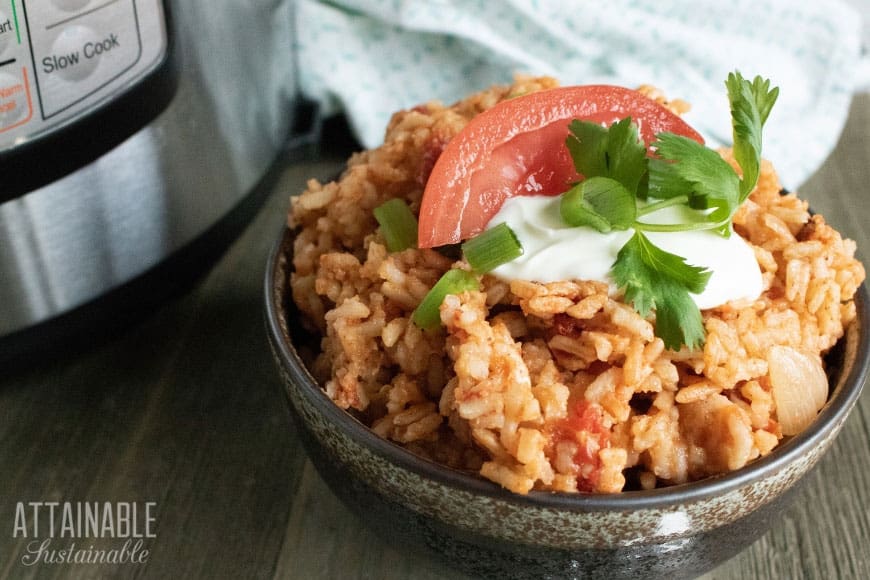 Instant Pot safety
It's true — these electric pressure cookers cook food under pressure. (Ha! Did this just start playing in your head??) The concern I hear most is that of a potential explosion.
And of course you should use caution when using an electric pressure cooker. What does that mean?
Follow manufacturer's directions on filling the pot. Don't exceed the maximum fill line!
Use caution and common sense when manually releasing the steam vent. Steam will flow from the vent when it's opened. Be sure that no parts of you are in its path to prevent burns.
Do not try to remove the lid while the cooker is still pressurized. Whether you allow for a natural or manual release, be sure that pressure is completely released before lifting the lid.
As with any hot pan, lift the lid away from you, to prevent steam from escaping toward you.
There are ten Instant Pot safety mechanisms in place to prevent dangerous accidents.
I've been cooking in my Instant Pot for years now, and have no incidents to report!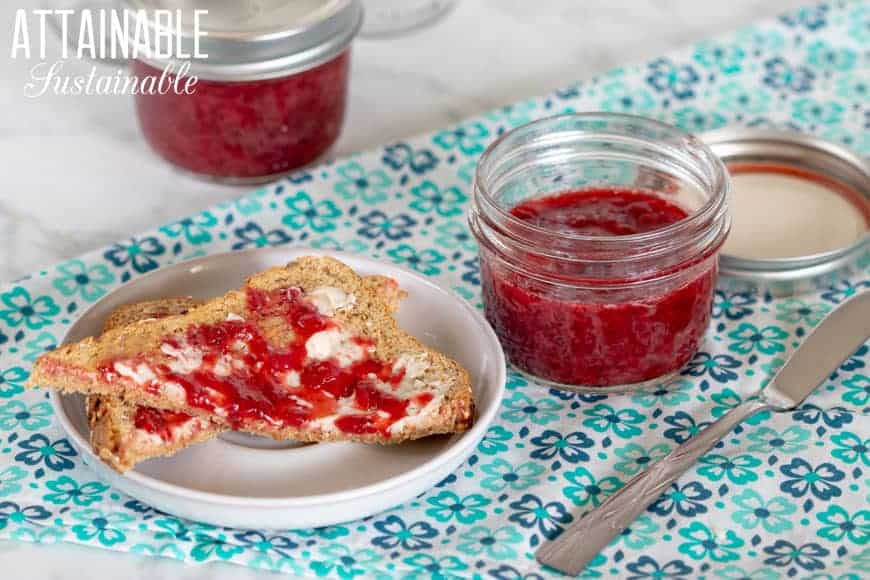 For those of us on a budget, there's another thing to consider about cooking in an Instant Pot. Even the least expensive cuts of meat (or toughest roosters) come out falling-off-the-bone tender.
It's all I use anymore for cooking dry beans from scratch. I use it regularly for making broth and soups, for making rice, and for cooking taro. And you can make recipes like adobo chicken , Thai peanut noodles, or vegan sweet potato black bean chili.
For all of the things an Instant Pot can do, these electric pressure cookers are not a safe method for pressure canning.
Instant Pot Recipes
The Instant Pot is excellent for cooking fast meals, but you can use it for making sweet stuff, too!