This passion fruit cake has the tropical flavor of lilikoi baked right into a sliceable loaf. It's firm enough to eat out of hand, but if you like fancy, you can add fresh fruit and a dollop of whipped cream.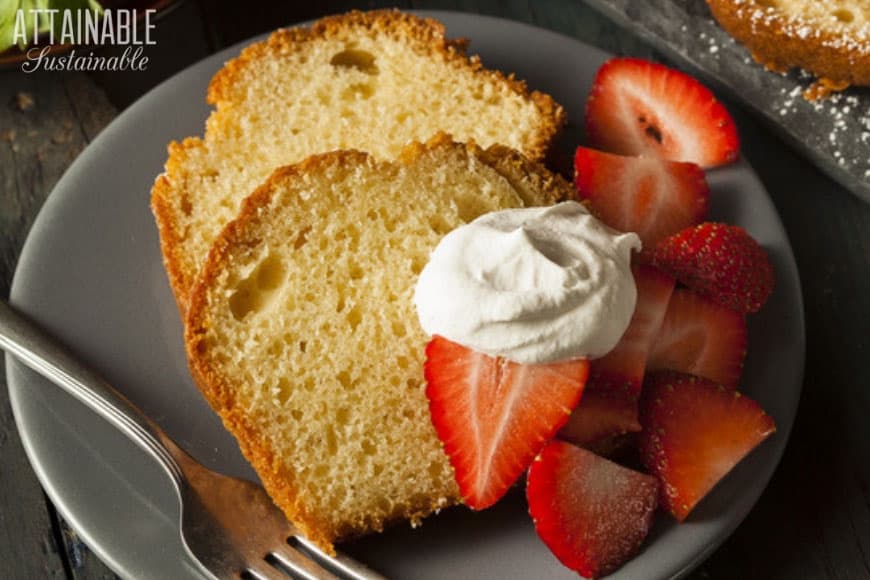 Sweet and sour lilikoi
Liliko'i – also known as passion fruit – grows wild here, and I'm lucky enough to have a prolific plant right in my backyard. The flavor is perfect to add tropical flavor to cakes and it makes one of my favorite jellies.
If you haven't had the chance to experience the flavor of liliko'i yet, add it to your bucket list. While the passion fruit vine is a weed here, and foraging for the fruit nets buckets and buckets of passion fruit, it's not as prolific in some parts of the world.
You don't have to be in Hawaii to experience the goodness of passion fruit or this cake, though. They might not be common fare at your local farmers market, but if you've got some space, you can try growing passion fruit at your place. A variety known as maypop or hardy passionflower will grow and produce in less tropical climates — and even withstands frost. [Learn how to grow maypop here.]
Get the juice
Before you can make anything with your fresh lilikoi, you'll need to remove the seeds and pulp. You can see how I do that in the video above. You'll find instructions for juicing lilikoi here.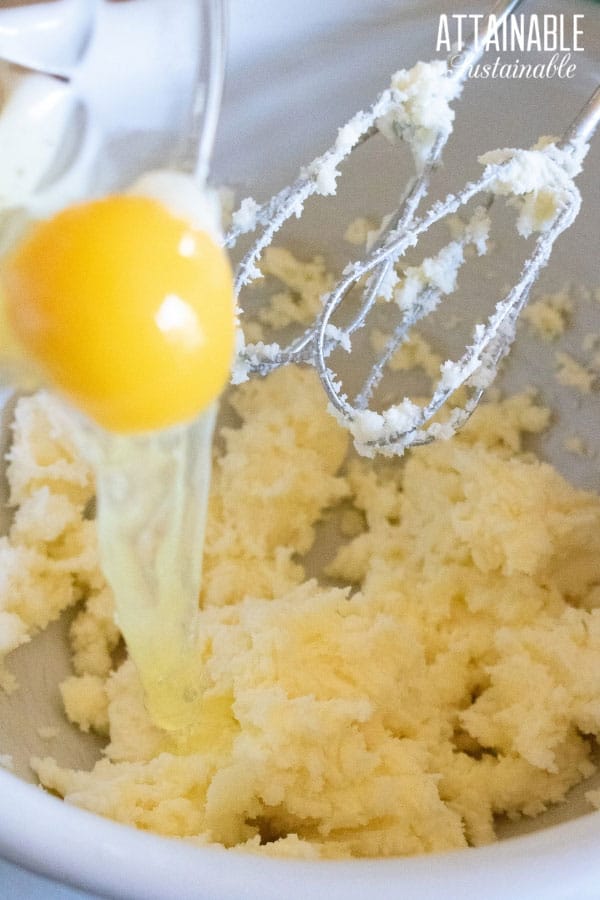 Free Printable Recipe Cards!
Let me send you a collection of recipe cards to help you get started with a homemade pantry! You'll also get my free weekly newsletter, complete with recipes, gardening tips, and a little peek at what's going on around here — both the zany and the mundane.!
Related: Rhubarb Coffee Cake
Passion fruit cake
So tasty. So easy to make. I always double the batch and make four loaves – one for now, three for the freezer.
What if I don't have liliko'i you ask?
In a pinch, lemon is probably the best substitute for passion fruit, though it won't have the same tropical passion fruit flavor. You can substitute lemon juice for a perfectly lovely lemon loaf cake. But I'm pretty sure nobody will turn down a slice. 
This passion fruit cake is the most requested item at a music camp that we attend every year, and as long as I have fresh juice, I do my best to make those people happy.
Related: Delicious Chocolate Zucchini Bread
★ Did you make this passion fruit cake? Don't forget to give it a star rating below! ★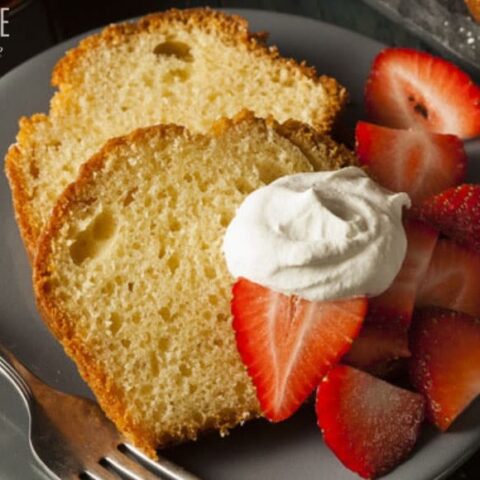 Passion Fruit Cake
Total Time:
1 hour
5 minutes
This passion fruit cake is a wonderful way to add a taste of Hawaii to your dessert table.
Ingredients
3/4 cup butter, (1 1/2 sticks)
2 cups granulated organic cane sugar
4 large eggs
3 cups unbleached organic all-purpose flour
2 tsp. baking powder
2/3 cup passion fruit juice**, (how to juice liliko'i)
1/3 cup milk
Instructions
Cream butter and sugar together. Beat in eggs one at a time. 
Mix flour and baking powder together. (I just do this in the measuring cup to avoid another bowl to wash.)
Alternate adding dry ingredients then liquid ingredients to the sugar mixture until well blended. Pour batter into two greased loaf pans and bake at 350F for 45-50 minutes.
Let hot loaf pans sit for 10-15 minutes, then remove to a wire rack for cooling.
Notes
I've successfully used oat flour for this recipe, too, but it's a bit more crumbly.
This recipe calls for passion fruit juice. If you have access to fresh passion fruit, follow these instructions for how to juice passion fruit.
If you really want to use passion fruit juice for this recipe but the fruit is not available locally, I'm told that ethnic grocers often carry a liliko'i puree in their freezer section.
Nutrition Information:
Yield:

24
Serving Size:

1 grams
Amount Per Serving:
Calories:

190
Total Fat:

6g
Saturated Fat:

3g
Unsaturated Fat:

0g
Cholesterol:

46mg
Sodium:

65mg
Carbohydrates:

29g
Sugar:

17g
Protein:

2g