A bare root plant comes just like it sounds – with its roots bare, rather than planted in a pot full of soil. Bare root fruit trees and shrubs are available during the late winter, when the plant is dormant and has no leaves. This is a great time to start or expand your home orchard.

---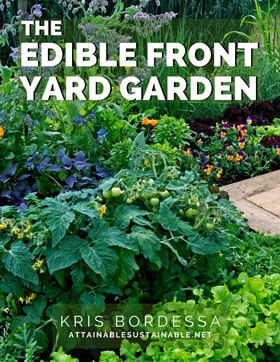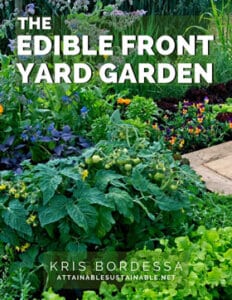 The Edible Front Yard Garden
Does your homeowners association prevent you from growing food in the front yard? What if they never even KNEW? My ebook, The Edible Front Yard Garden will show you how!
---

Why bare root fruit trees?
Generally speaking, purchasing bare root plants offers a larger selection for buyers. The potted fruit trees and berries you'll find at nurseries later in the year are often the varieties that didn't sell during bare root season. There are a number of other reasons to purchase trees and berries in bare root form.
Buying bare root trees and berries eliminates the need for a plastic pot.
Bare root trees cost less to produce (no pot, no soil, less labor) so they're less expensive for the consumer.
Most retail nurseries purchase their bare root stock from large wholesale nurseries; without the pot and soil, lighter and less cumbersome bare root plants offer a more energy efficient option when it comes to shipping. Of course, if you can find locally grown and grafted fruit trees, better yet.
Bare root plants are easier for gardeners to manage, too. They'll often fit in the trunk of a car, and it doesn't take a circus strongman to heave them around.
What kind of plants are available as bare root?
Of course, this will vary by location and retail outlet, but generally speaking these are the options you'll have to choose from.
Nut trees
Mulberry
Woody berries like raspberry, blackberry, and boysenberry
Strawberries
Asparagus
Grapes
Choose the right trees for your home orchard
Consider a standard sized fruit tree if you're looking for a tree that will also provide shade. These trees can reach 20-30′ and are generally grown in commercial orchards, but a standard fruit tree can also be a beautiful focal point in a large yard.
Semi-dwarf trees are medium sized and can work in suburban yards.
City dwellers who have very limited space might consider a dwarf fruit variety planted in a large planter or half-barrel.
Choose your variety
Choosing what variety of apple (or pear or peach) you want to grow might be as easy as choosing the same red-striped variety that grows so well at your neighbors place.
If you want to try something new, though, you'll need to know about chill hours. Basically, fruit trees need cold weather to triggering flowering (and thus fruiting). Some varieties need more than others. In my not-so-chilly region, I have to seek out fruit trees that are "low chill" varieties. You'll need to determine how many chill hours (the average number of hours below 45 degrees Fahrenheit) you get each winter.
Once you've chosen a variety, you'll need to find out if it is self-fertile or if it needs a pollinator. I think it's fair to say that most fruit trees will need a pollinator. This means the bees need to be able to move pollen from one similar tree to another in order to help set fruit. In an orchard with many fruit trees, it's easy to be sure this happens. In a smaller yard, you'll have to consciously make sure you're providing what Mother Nature needs to do her job.
If your next-door neighbor has an apple tree, that can act as a pollinator for yours. But if there aren't any other apple trees nearby, you'll need to get two. This doesn't mean mean you have to get two of the exact same varieties, though. Just be sure to choose two varieties that flower at the same time.
Grow Some Greens!
Ready to grow fresh greens, no matter WHERE you live? Sign up for my
FREE quick-start guide and start growing some of your own food!
If you need help figuring out what will work best in your region, look up your local cooperative extension office or Master Gardener program.
Related:
Buying bare root fruit trees and plants
Mail order companies and some quasi-nurseries (like those at home improvement stores) usually sell their bare root plants wrapped in burlap or plastic. If you pick up a tree or shrub at your local nursery (not a big box store), you'll probably choose your plant and pull it from its sawdust covering, take it home, and plant it.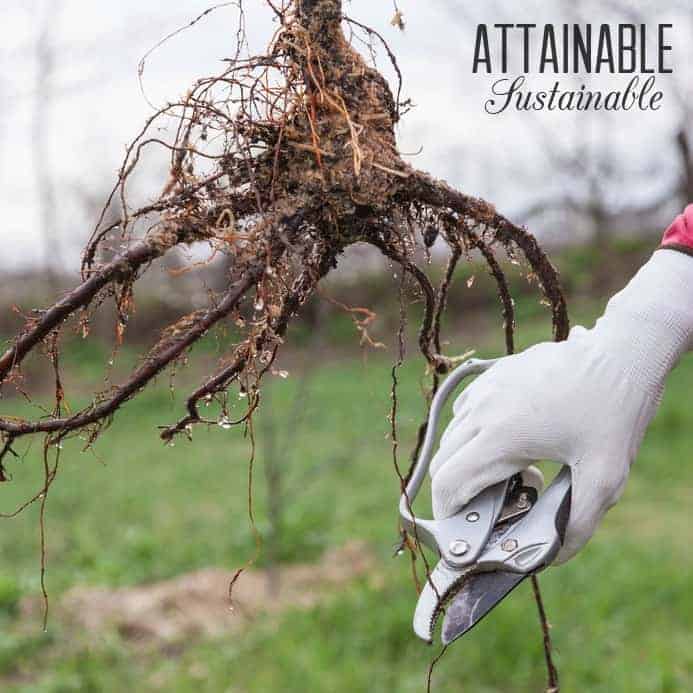 Heeling in your bare root fruit trees
Of course, it doesn't always work out that smoothly. You might not have the space for your plant ready yet. In that case, you'll need to heel the tree in. This is essentially a temporary planting technique that will protect the plant and its roots until you're ready to put it in its permanent spot in your yard or home orchard. To do this, dig a hole (or a trench, if you have several trees) that allows you to lay the tree or shrub down at a 45-degree angle, with its roots in the hole.
Cover the roots with loose soil, compost, or sawdust. You'll want to be sure to set the plant in its permanent home before the tree starts leafing out. The earth will not come to a screeching halt if you don't, but it's definitely easier on the tree.
Planting bare root trees
Prune any broken or damaged roots.
Soak the roots in a bucket of water overnight.
Dig a hole two times the width and depth of the root system you are working with.
Set the roots on the bottom of the hole so that the graft union is about 4-5″ above ground level. You may need to adjust the bottom of your hole.
Fan the roots out within the hole.
Fill the hole with good quality soil, slightly compacting it around the roots.
Water deeply, and then water two or three times per week during the dry season.