I'll be the first to admit that I do a poor job of tracking what I put in the ground. I'm a bit like Johnny Appleseed in that regard. I've been gardening long enough that I recognize most seedlings as they pop up, but still. I could be a bit more organized, so I decided to make some DIY garden markers. (Making these plant markers is a great garden project to tackle during the off-season!)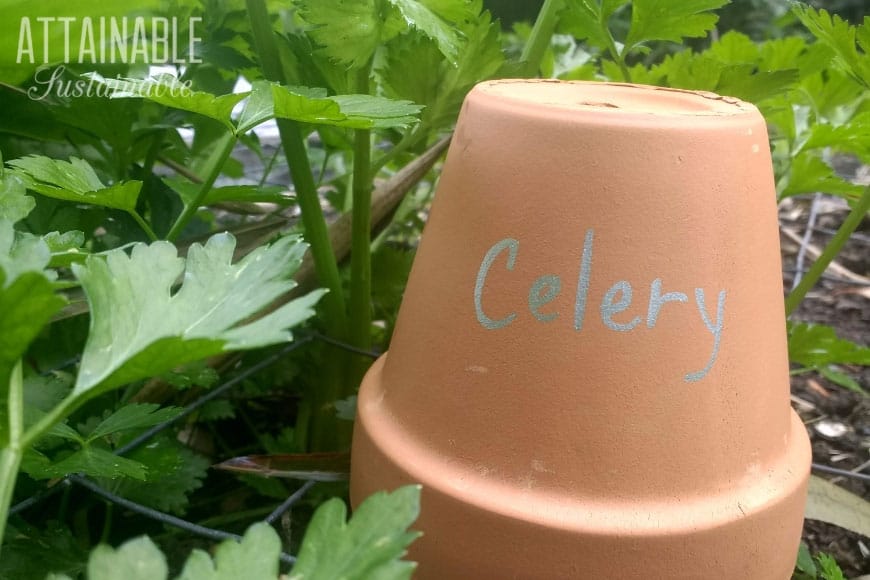 DIY Clay pot garden markers
These fun little garden markers are super easy to make and a fun addition to the garden, too! What I like about these is that they'll last for years. Plus, they're inexpensive. Small clay pots are just a buck or two, but they're often readily available at garage sales.
To make these clay garden markers, simply write the crop name (and variety, if you like) directly on the clay. I used a metallic Sharpie marker, but you can use any color you like. You could also use a paint pen, too. Just be sure the clay pot is clean and dry before starting this project.
Related: Plant perennial vegetables to harvest for years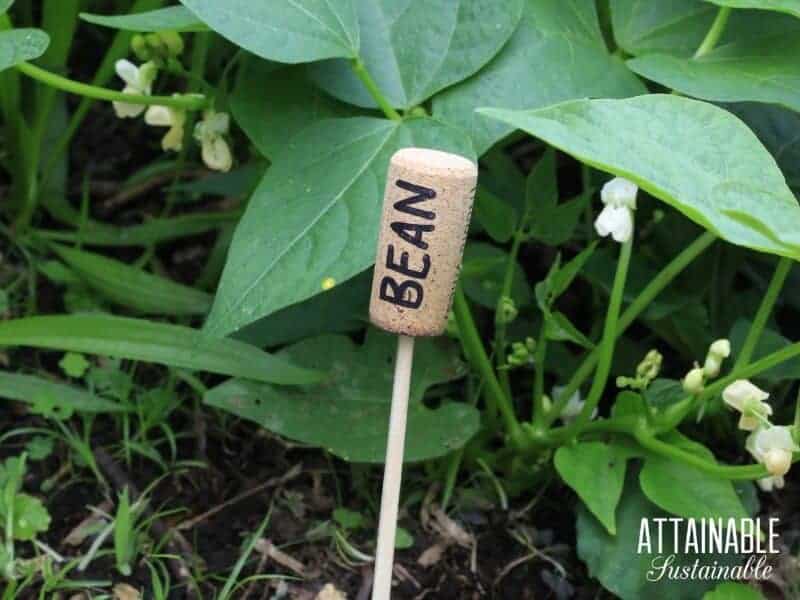 Related: Winter Gardening Tips: 50+ Projects to Tackle in the Off-Season
Grow Some Greens!
Ready to grow fresh greens, no matter WHERE you live? Sign up for my
FREE quick-start guide and start growing some of your own food!
Wine cork DIY garden markers
I'm from the school of "use what you have" and well, I had wine corks and chopsticks. It took me five minutes to make several markers. Trust me. You can handle this.
You'll need
Corks
Chopsticks or wooden skewers or straight sticks
An ice pick or large nail
A permanent marker
Instructions
Carefully push an ice pick or nail about 1″ into the flat end of the cork. Insert the chopstick into the pilot hole you've created. Use the permanent marker to write the names of your favorite herbs and vegetables on the side of the cork. That's it. Could making plant markers get any easier?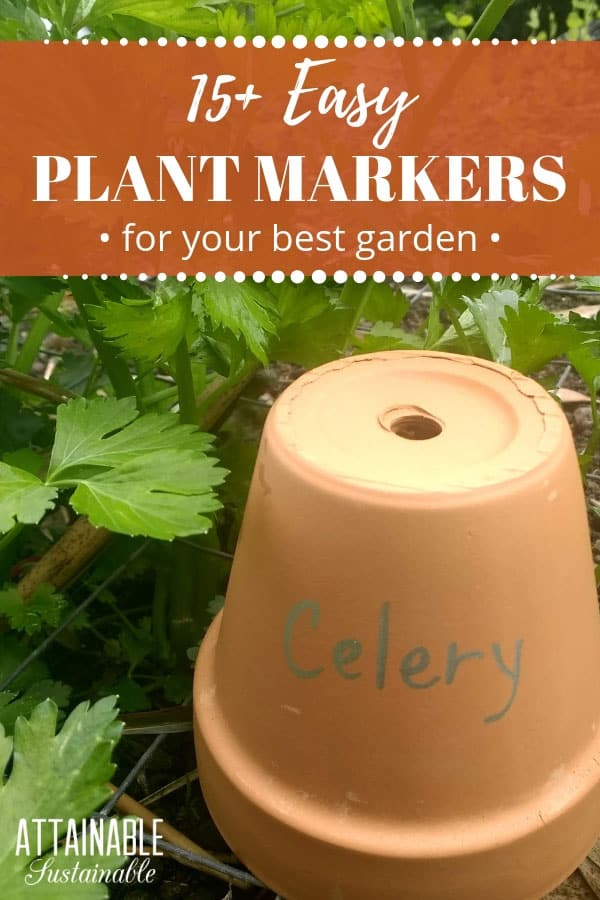 ---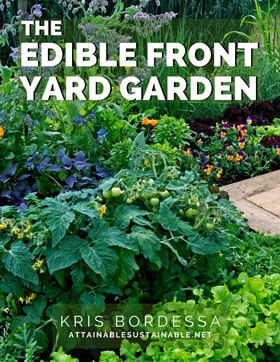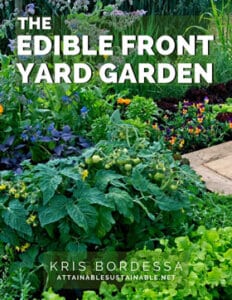 The Edible Front Yard Garden
Does your homeowners association prevent you from growing food in the front yard? What if they never even KNEW? My ebook, The Edible Front Yard Garden will show you how!
---
More DIY garden markers to make