I'll be the first to admit that I do a poor job of tracking what I put in the ground. I'm a bit like Johnny Appleseed in that regard. I've been gardening long enough that I recognize most seedlings as they pop up, but still. I could be a bit more organized, so I decided to make some DIY garden markers.
I'm from the school of "use what you have" and well, I had wine corks and chopsticks. It took me five minutes to make several markers. Trust me. You can handle this.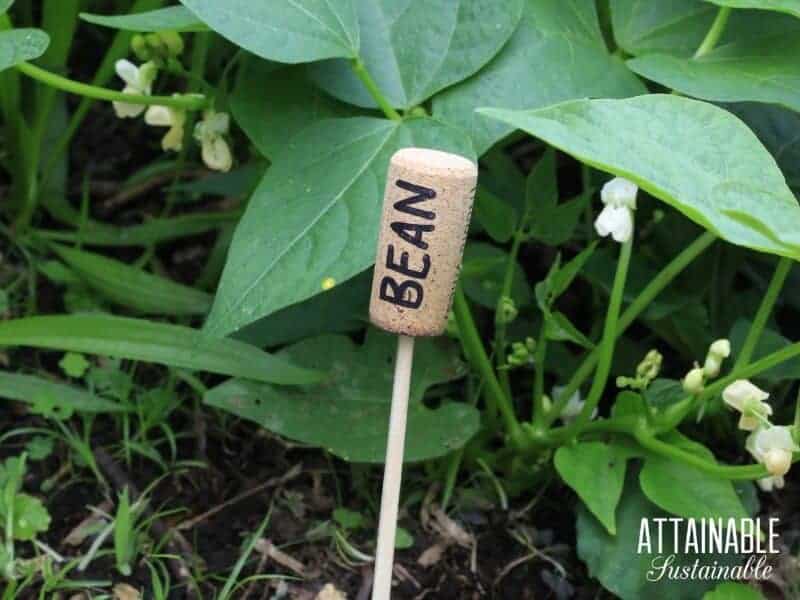 This post may contain affiliate links; I'll earn a small commission if you choose to make a purchase.
Wine cork DIY garden markers
You'll need
Reader Favorites from Attainable Sustainable
Corks
Chopsticks or wooden skewers or straight sticks
An ice pick or large nail
A permanent marker
Instructions
Carefully push an ice pick or nail about 1″ into the flat end of the cork. Insert the chopstick into the pilot hole you've created. Use the permanent marker to write the names of your favorite herbs and vegetables on the side of the cork. That's it. Could it get any easier?
More DIY garden markers to make
You might also like: