Perennial peanut grass is a perennial flowering evergreen ground cover that thrives in warm climates.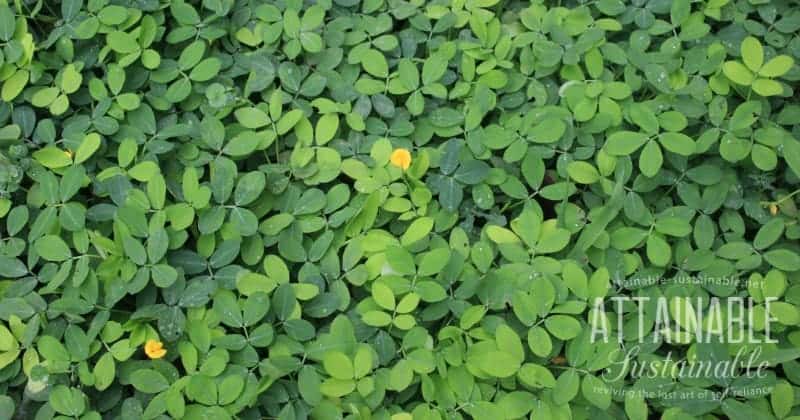 When we moved into our new place, my son was excited to find that there was perennial peanut grass growing. He'd seen it in use at a farm he worked on and was a big fan. It was new to me, but I'm always up for learning about a new plant.

---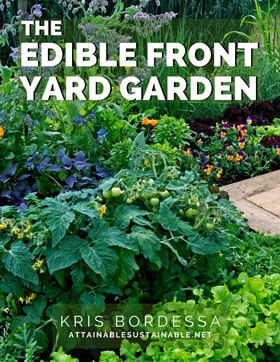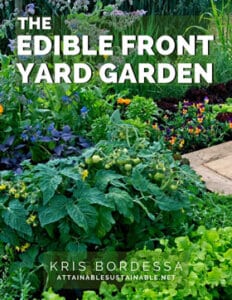 The Edible Front Yard Garden
Does your homeowners association prevent you from growing food in the front yard? What if they never even KNEW? My ebook, The Edible Front Yard Garden will show you how!
---
Reasons to love Perennial Peanut Grass
It's a pretty, perennial flowering ground cover.
It out-competes less desirable grasses and weeds.
It's a nitrogen fixer.
Perennial Peanut is resistant to pests.
It can be used as forage for livestock. (My bunnies love it.)
The flowers are edible.
It shades the ground, helping to hold moisture in.
It's drought tolerant.
It's great for erosion control.
It makes me think about when I worked in a retail nursery many years ago. Customers would come in asking for an alternative to grass lawn in an effort to cut back on water usage and general maintenance. There were several options to offer — until they said they also wanted to use the area like they would a lawn. That made it harder.
I've been observing it for more than a year now, and I have to say: Perennial peanut would have been a great solution.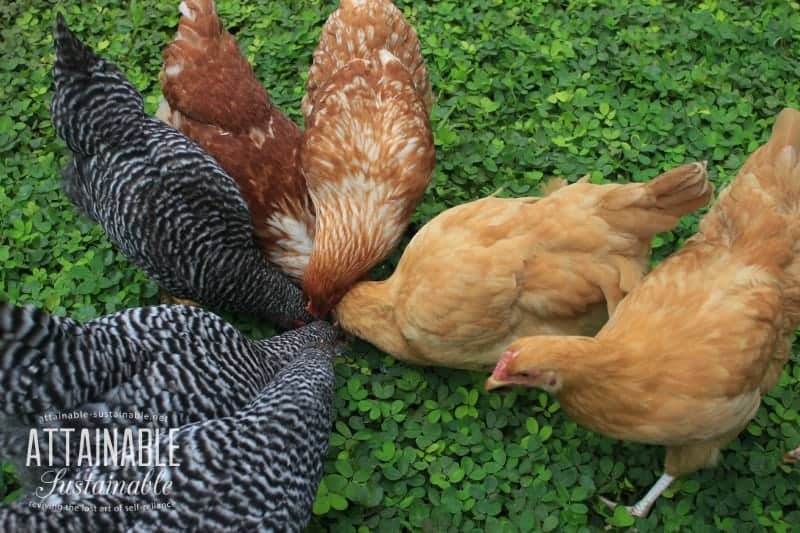 Grow Some Greens!
Ready to grow fresh greens, no matter WHERE you live? Sign up for my
FREE quick-start guide and start growing some of your own food!
Related: Perennial Vegetables and Fruits: Plant Once, Harvest for Years
Evergreen groundcover
We have peanut grass (arachis glabrata) growing in several areas. A good portion of the ground in our orchard is covered with it. That's also where our chickens range, and in spite of two dozen hens tromping on it (and nibbling on it) every day, it remains thick and lush.
Perennial peanut grass handles human foot traffic well, too. Where this evergreen ground cover is mowed, it's nice for walking on. It's also taken over a couple of wilder areas where we don't mow. In those areas, it's close to a foot high, but has prevented the aggressive weeds we have here from taking root.
(Note: There are different varieties of perennial peanut grass that may vary in height. I'm not sure what specific variety we have.)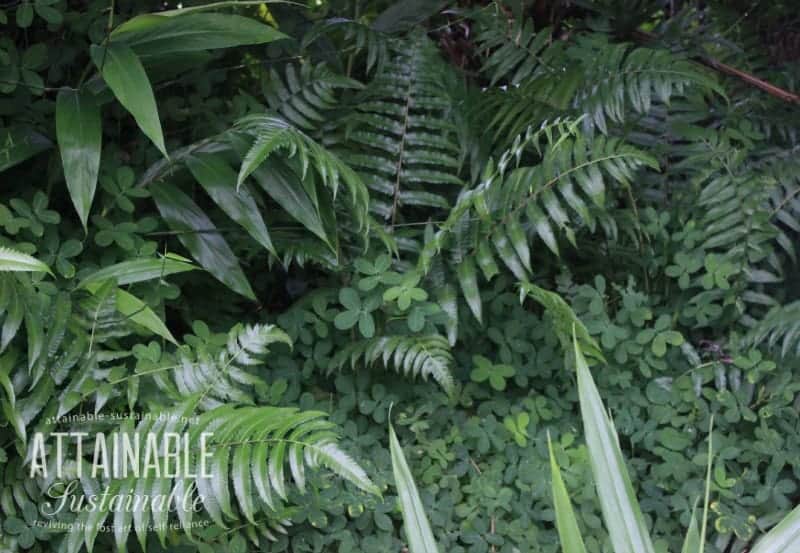 Related: Natural Weed Killers – 11 Ways to Kill Weeds Without Poison
Of course, the biggest drawback to perennial peanut grass is the fact that it's only an evergreen ground cover in frost-free climates.
In areas where it gets frosty but the rhizomes don't freeze, it dies down for winter and sprouts back as the weather warms. Some people seed an annual rye grass over perennial peanut grass for green during the winter months.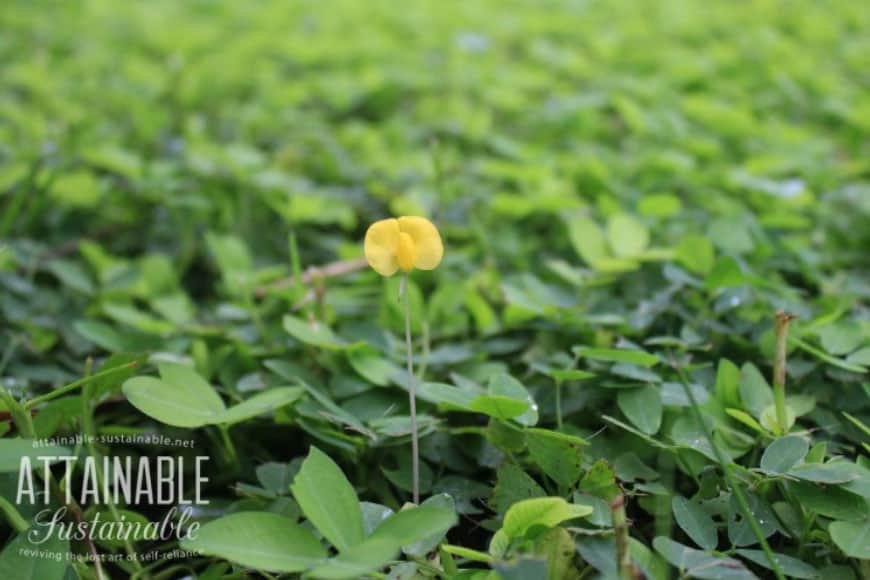 Propagation of perennial peanut grass is generally done by transplanting the rhizomes. It's easy to dig a shovel full out of the center of the peanut grass and transplant to another location. Once it takes root, it will start spreading, slowly taking over the area, creating a pretty evergreen ground cover. Just be aware that it can creep into areas where you don't necessarily want it.