What if there were a way to avoid chemical fertilizers on gardens, pastures, and orchards? What if that way involved a fertilizer that conserved water, was easily accessible to every single human on this planet, and was absolutely free? The use of this substance is also scientifically backed* as a means to increase production. If you haven't figured it out by now, I am speaking of using human urine as fertilizer.
Rather put another kind of waste in the garden? Make this easy worm bin!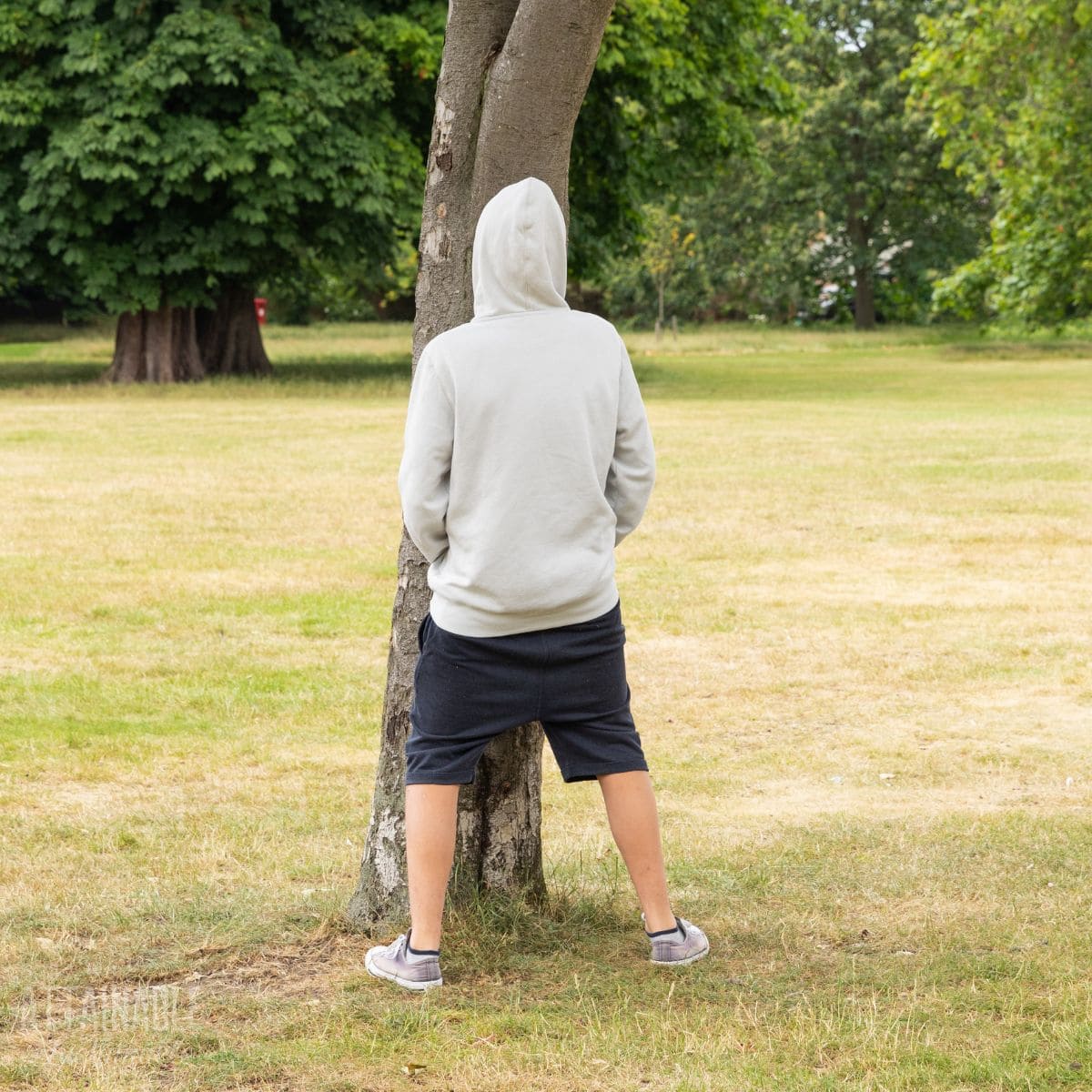 Before the "eww!" factor comes into play, let me explain a few things. Feces is the offending element of human waste that is considered unsafe due to bacteria. Human urine is full of nutrients your soil needs. From nitrogen to phosphorous it is a wonderful source of nutrients big and small.
Is urine sterile?
According to this study:
In our previously reported study (4), we used 16S rRNA gene sequencing to demonstrate evidence of uncultivated bacteria in the adult female bladder and we questioned the "sterile urine" dogma. Our current study demonstrates that urine contains communities of living bacteria that comprise a resident female urine microbiota.
So, no. urine is not actually sterile, but it is safe to use as fertilizer in your garden.
Grow Some Greens!
Ready to grow fresh greens, no matter WHERE you live? Sign up for my
FREE quick-start guide and start growing some of your own food!
---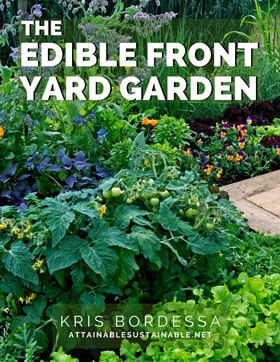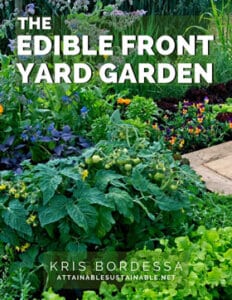 The Edible Front Yard Garden
Does your homeowners association prevent you from growing food in the front yard? What if they never even KNEW? My ebook, The Edible Front Yard Garden will show you how!
---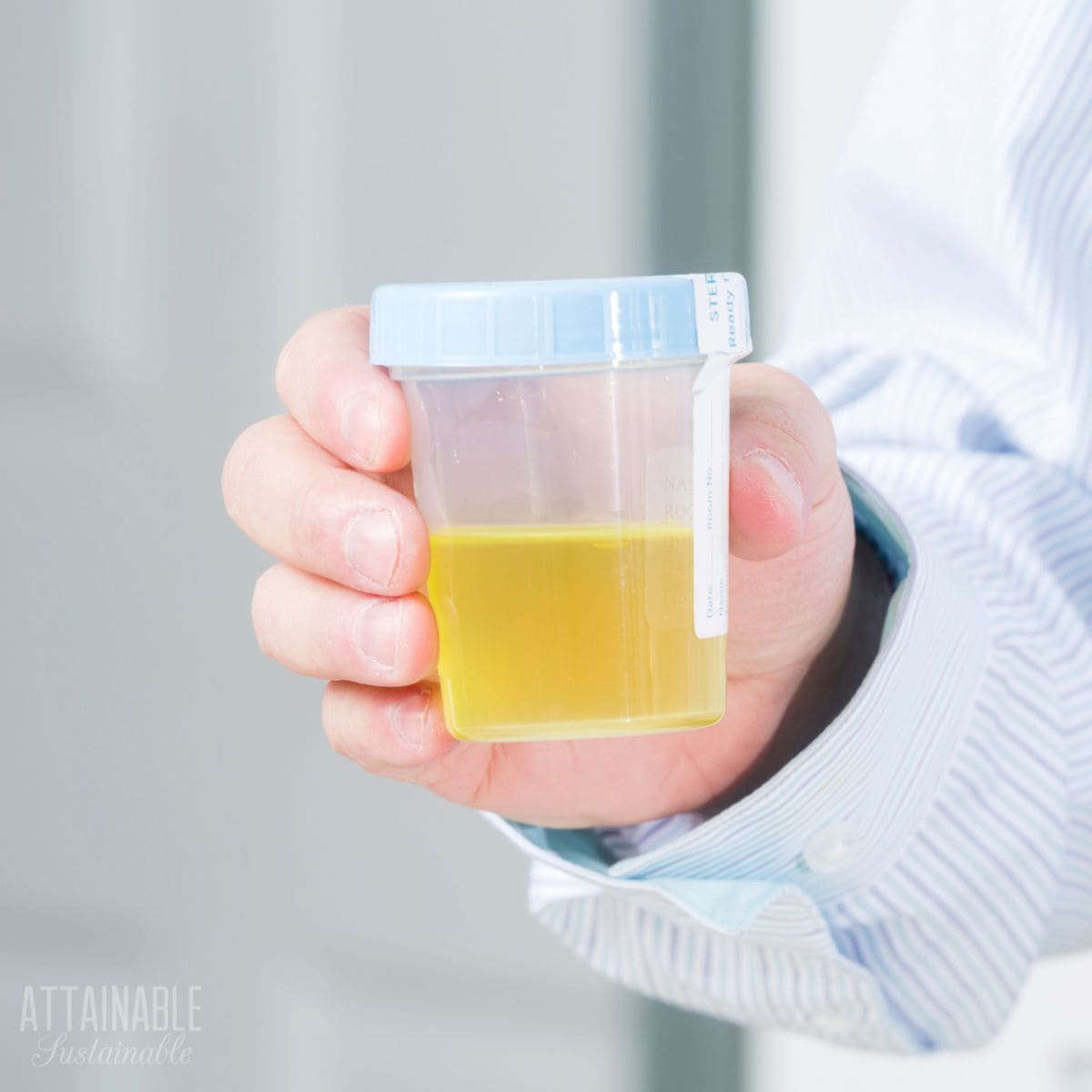 Urine as fertilizer: Statistically proven to increase yields
This age-old fertilization practice has been brought back by many looking to harness all of the resources close to them in order to lessen their environmental impact. This has led to research on the practice of applying human urine as fertilizer.
One such study involved smallholders in Uganda and the application of urine at two different concentrations in comparison to a controlled plot. The evidence was clear: "Compared to the control plot, all treatments show a statistically significant difference in yield."
How much is "statistically significant"? The plot with the optimum urine volume application led to a two-fold production rate of maize over the control plot.
That is significant.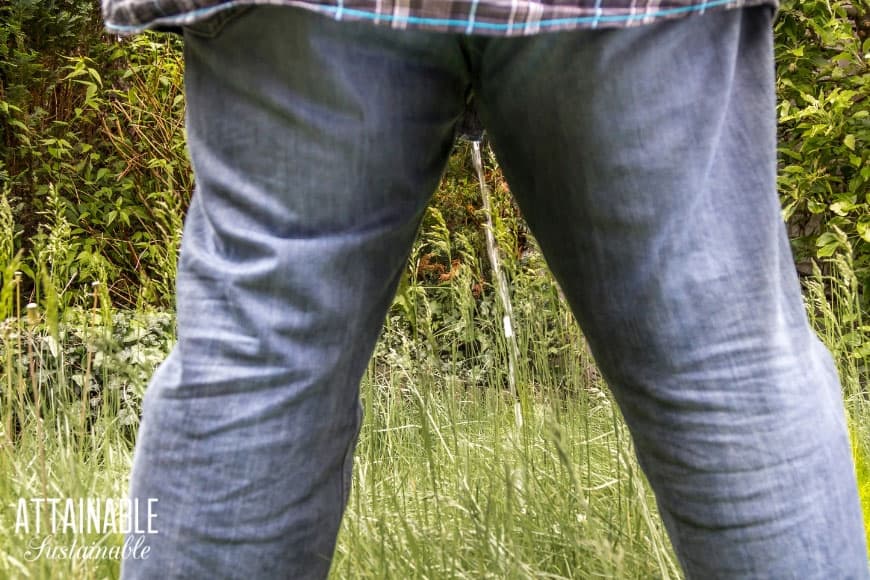 Urine as fertilizer – applying it safely
Safety is, of course, of the utmost concern in fertilizing with human urine, just as it is with animal manure application to improve soil.
While urine is considered safe, there are rare occurrences of bacterial infection that can contribute to bacterial problems around your plants. The solution is simple. If it's possible that the donor could have a bladder or urinary tract infection, do not take their samples for your garden, field, or orchard.
The same goes for anyone who is taking medication which can be excreted in urine. They should stick to using the toilet.
Along the same lines, the question of how fresh should the urine be is also of utmost importance. In this study human urine was collected and stored in covered containers in the donors' homes for two weeks in order to protect against pathogens. There is a wide range of opinions on how fresh the urine should be but allowing the urine to sit for a couple of weeks seems the safest of all of the approaches.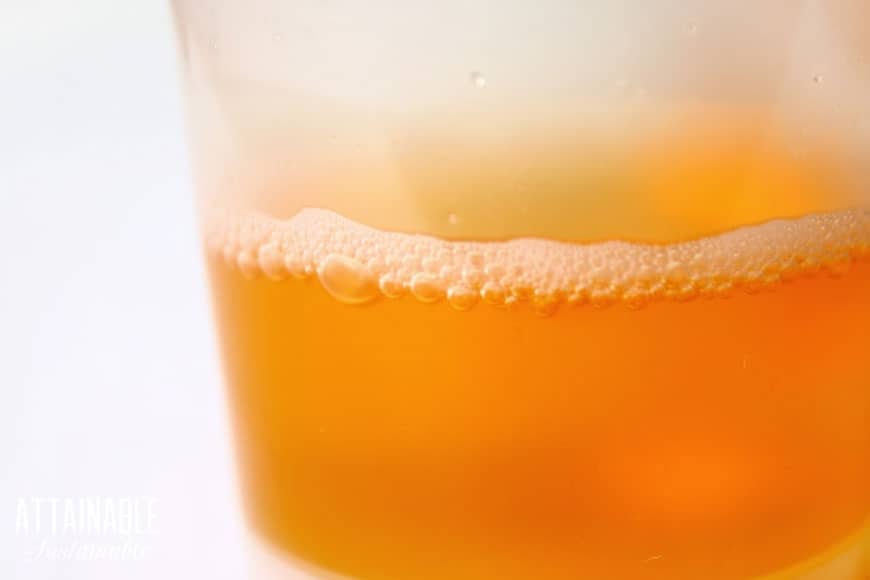 The other factor to keep in mind is where to apply this homegrown fertilizer. When using urine as fertilizer, it is generally accepted that applying it to the soil away from the leaves of the plants is preferable. Urine is not applied as a foliar spray, as many organic fertilizers often are, but rather directly to the soil near the base of the plants.
The Ugandan study used the following method: "The urine was applied close to the ground in furrows along the plant rows, which were immediately covered with soil. Besides preventing ammonia losses, this practice helps to reduce the smell and avoid burning crop leaves." (Kirchmann and Pettersson, 1995)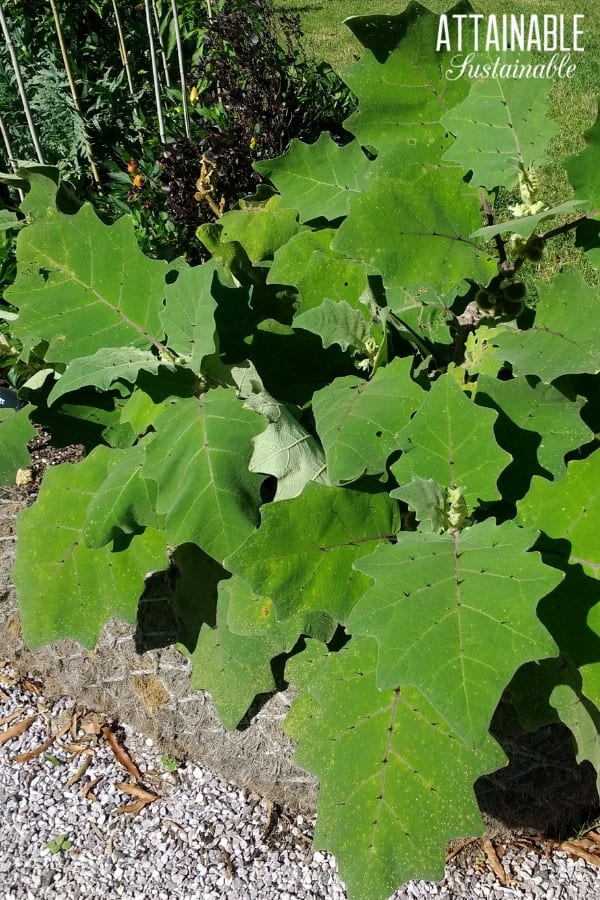 How much is enough/too much?
The final consideration – and it is an important one – is what volume of urine should be applied to the crops and how much should it be diluted? What is interesting about the Ugandan study is that they cited the urine application as direct and undiluted.
Nearly every source out there will tell you that you need to dilute the urine with water at a 10:1 water to urine ratio. And that is what we have historically practiced in our own gardens and orchards.
However, direct application of urine as fertilizer seems to have worked well in a larger field setting where maize – known as corn in the United States – was grown. With no sprawling vines or low-lying leaves, you can see how this application is quite different than a small homestead garden.
I think the lesson here is that you don't want the urine to directly contact the plant at full concentration. If you are doing diverse crops with low-lying foliage, dilution may be your best bet to prevent any type of damage to the plant.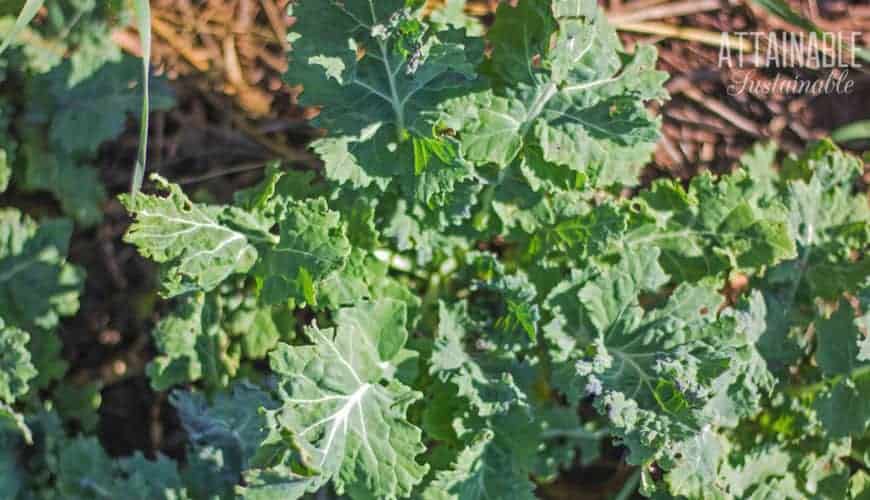 How we collect our urine for fertilizer
The simplest method that we implement on our homestead is to place a bucket outdoors, behind a cove of trees. While the men in the family are working out on the land, this is their designated bathroom spot. Depending on how many bucket-fillers you have in your family, you can harvest a half-bucket full every week or so. Set this aside for garden fertilization.
As I share in my book, The Doable Off Grid Homestead, if you are implementing a bucket system or outhouse:
You can design toilet systems that both men and women can use to help divert the urine into a separate container for use on the homestead. Look online for a little piece of equipment called a urine diverter. It is installed into the box of the composting toilet and can be piped to a removable container that can then be poured off for fertigation.
Other Ways to Improve Plant Health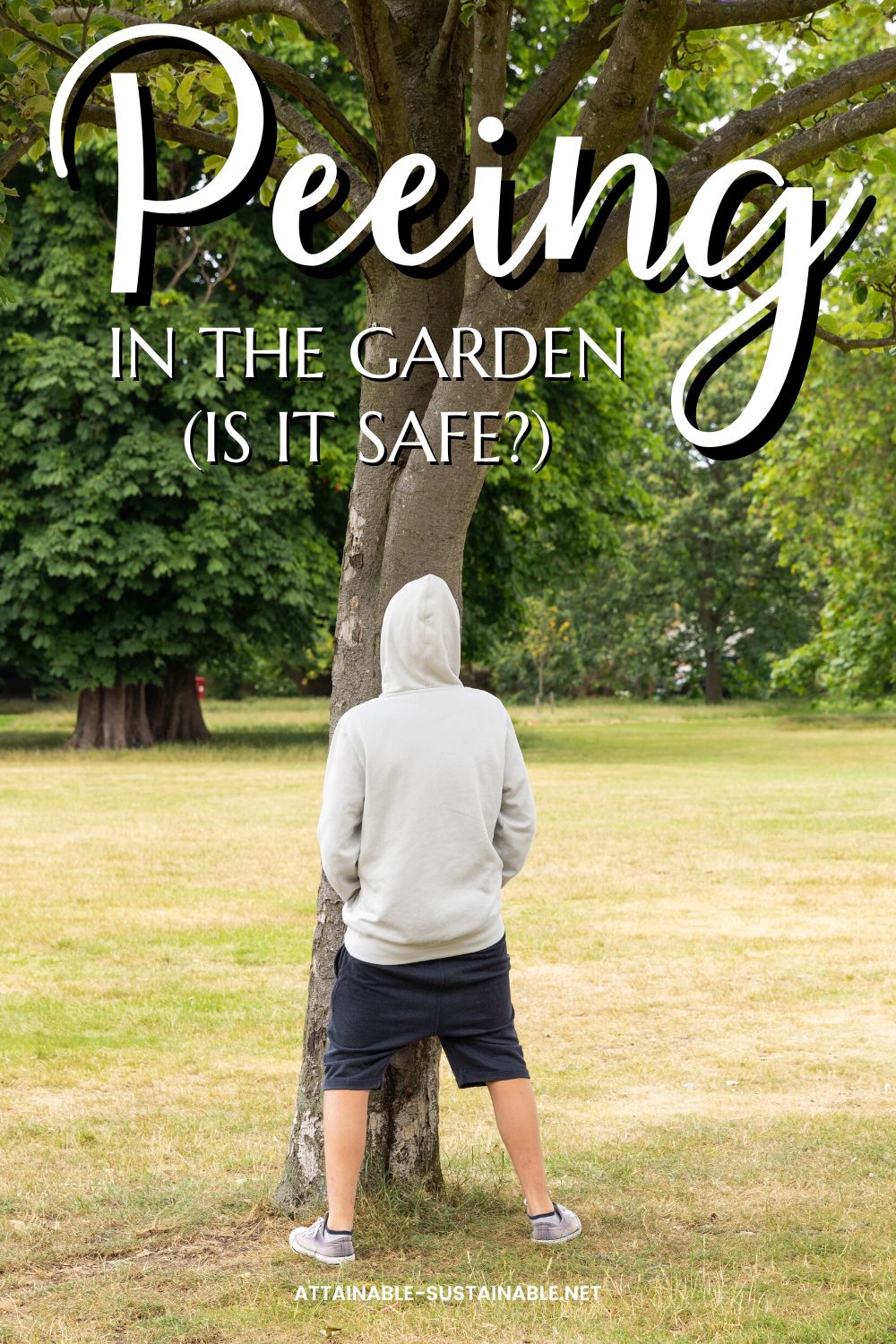 *Sources:
Originally published in January, 2019; this post has been updated.