Opting for heat tolerant vegetables in your garden can be the difference between success and failure in some regions. If you live in a hot climate, like we do here in Texas, it can be a challenge to grow much of anything during the summer months.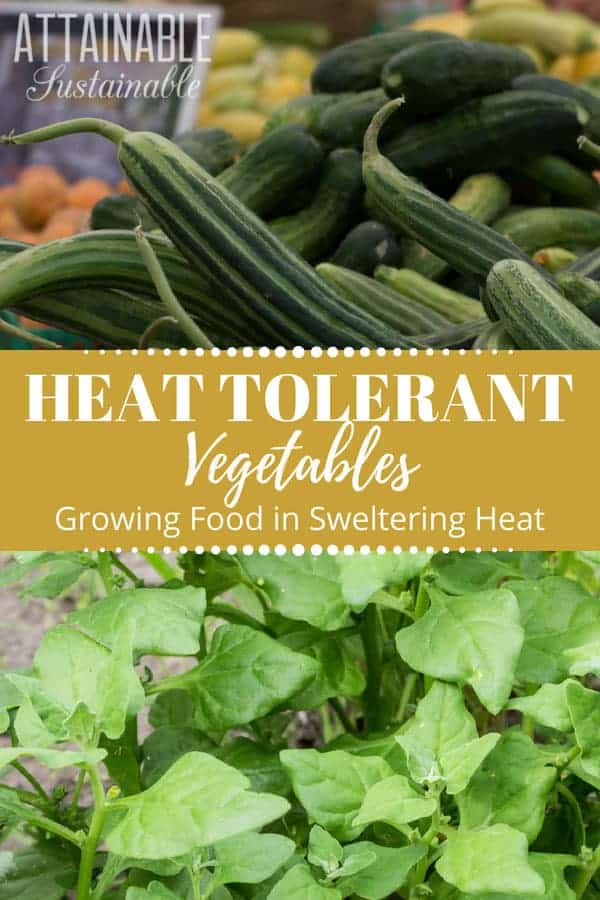 This is the glory of the year for many in northern climates – green grass, lush gardens, regular rainfall. But for this dry and arid climate, it is a bit like a hot winter – a difficult time of year for the garden and often the homesteader.
While lettuce and beets and carrots and even tomatoes don't do so well in the hot, dry summers we have, there are a bunch of things that do withstand the conditions. Some of these are southern staples, others just a specific variety that seems to withstand the triple digit days better than others.
All of these heat tolerant vegetables are delicious and perfect for eating as well as preserving.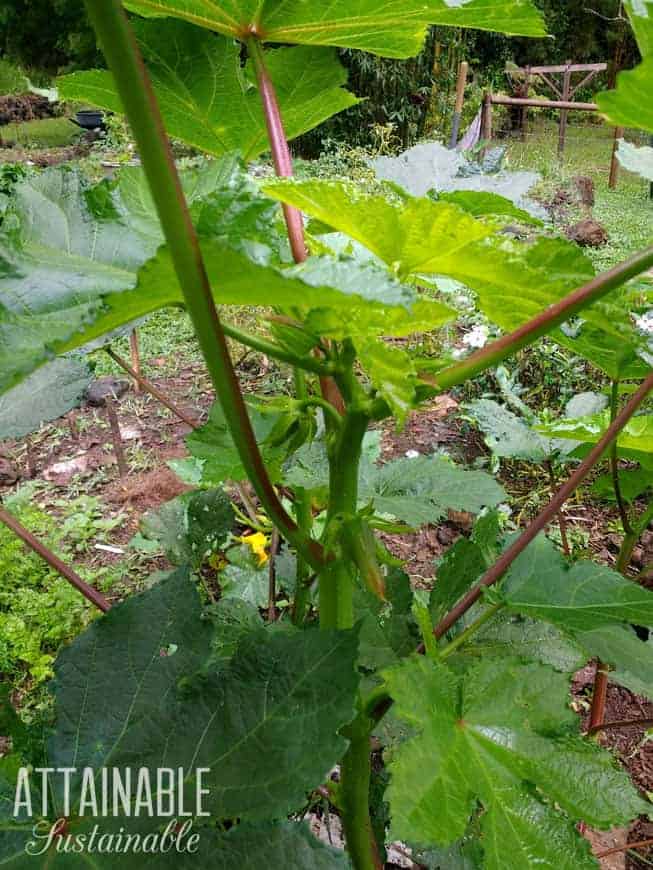 Okra
If you've only ever had okra sliced and fried, consider trying different cooking and preserving methods. Notoriously "slimy", this pod goes crazy for hot days and sleepless, warm nights. Fermented or vinegar-brined into pickles is a kid-favorite in our house. Roasted and thrown into stews is our other favorite way to eat them. Look for spineless varieties that remain tender longer. Okra benefits from a good soak before planting.
Grow Some Greens!
Ready to grow fresh greens, no matter WHERE you live? Sign up for my
FREE quick-start guide and start growing some of your own food!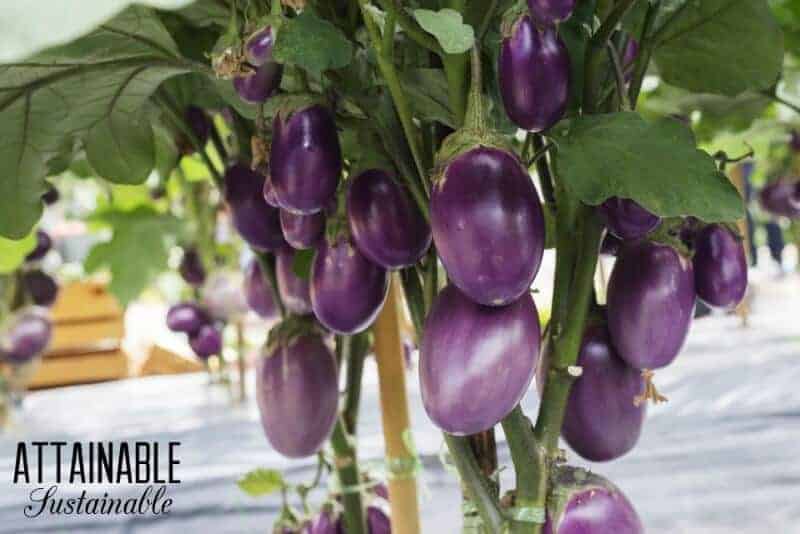 Eggplant
These heat tolerant vegetables are a member of the nightshade family and absolutely has to have heat to thrive. There are many varieties and are often categorized into their indigenous locations – Italy, Thailand, or Japanese. Look for varieties that aren't bitter and, if your climate is also dry, look for drought resistant varieties.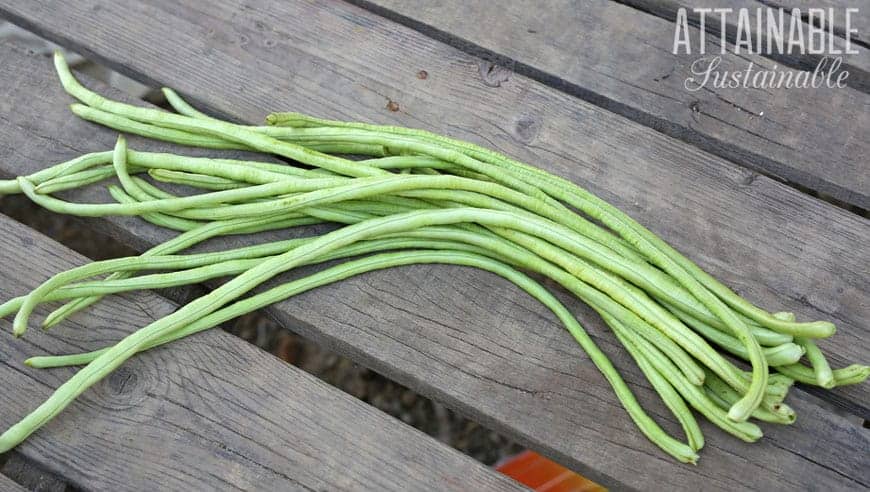 Cowpeas
Another southern staple, and for good reason. We have always had a hard time growing traditional green beans through the summer, but not good old black-eyed peas. These guys reach for the sun on the hottest of days and produce like mad when nothing else will. Look for a good-tasting, stringless variety, if you can, as they are not nearly as tender as green beans. Pick them young for a green bean harvest or shell them as they get a bit older.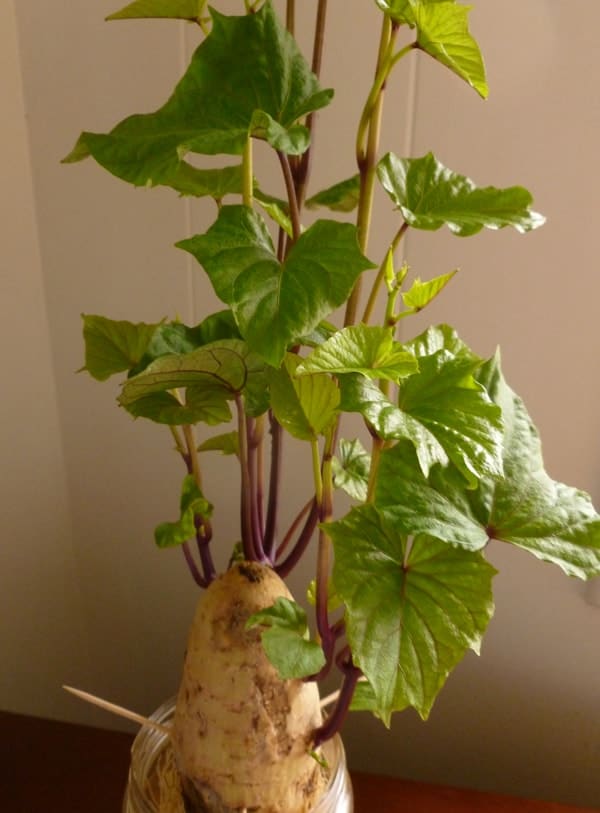 Related: A Drought-Tolerant Veggie Garden: Waterwise Techniques
Sweet Potatoes
One of those southern staples, sweet potatoes thrive on hot days and warm nights. When it's too hot to grow white potatoes through summer – and it is here in Texas – sweet potatoes step in as a staple crop set for a fall harvest. They receive bonus points for not needing any hilling and preserving themselves when stored in a root cellar or similar climate.
And did you know you can eat the sweet potato greens in salads and stir-fries? They're deliciously mild!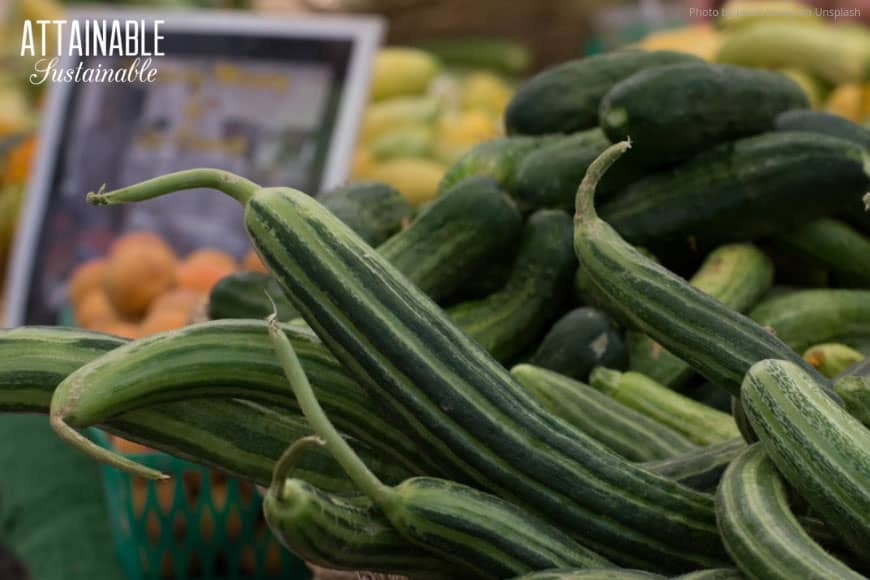 Related: Edible Front Yard Landscaping: Pretty Enough to Fool Your Homeowners Association
Armenian Cucumbers
While all other cucumber varieties wilt in our summer heat, this long, snake-like cucumber keeps flowering and producing all summer long. Genetically a melon, it has great cucumber flavor, is perfect for salads, and can be used to make canned pickle slices with great results. Pick at around 18″ for best results.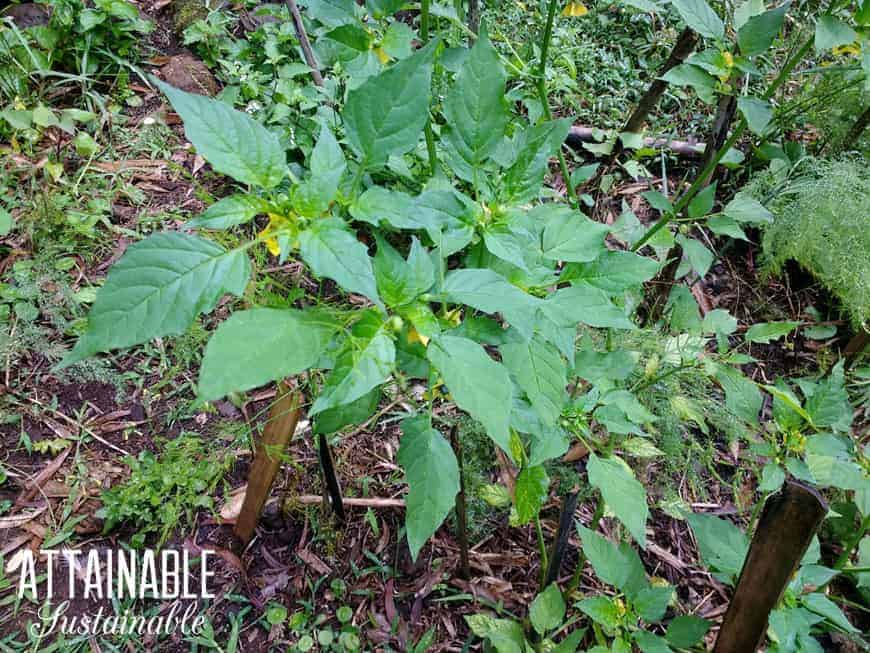 Tomatillos
There is a reason that some areas in Mexico use tomatillos rather than tomatoes as their staple salsa base. These guys love the heat, are prolific in nature, and produce little green fruits with a husk abundantly. They are great for salsas, sauces, and even dressing pasta. [More on growing tomatillos here.]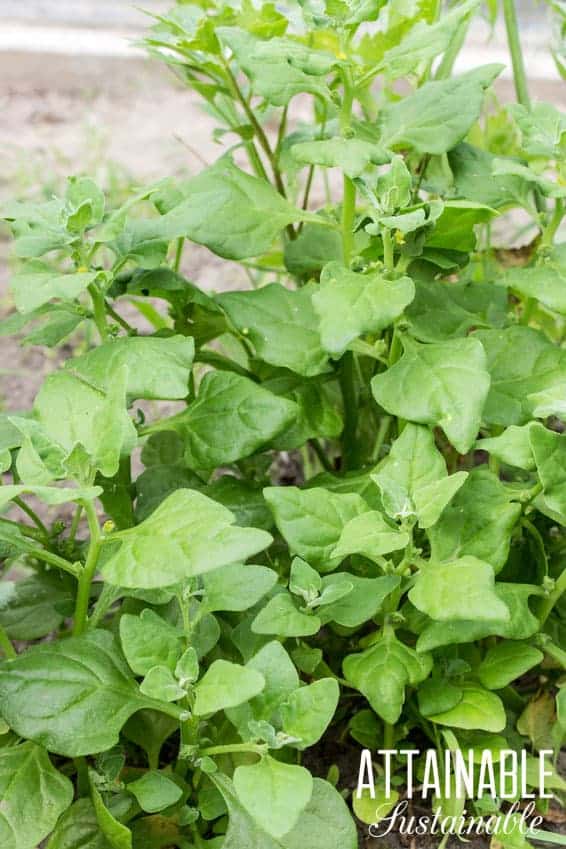 New Zealand Spinach
This is not technically a spinach but because it is not, it continues to produce heat tolerant greens even through summer. It has a notoriously low germination rate so consider soaking seeds before planting. When harvesting, use the greens in salads, soups, and other cooked dishes.
Plant some heat tolerant vegetables!
This list encompasses heat tolerant vegetables you can plant now, even in 95-100 degree days. They will germinate and thrive through the summer heat if given a good start. There are many vegetables that will do tolerably well in the heat but should be started earlier in order to make it in a hotter climate such as tomatoes, winter and summer squash, sunflowers, and more.
The one thing to keep in mind is how much of your growing season remains. If you are in a hot climate, you most likely still have through October or November to get growing, giving you 4-5 more months.