The gardening world is abuzz with talk about heirloom seeds and how they compare to their hybrid seed counterparts. There are a number of great reasons to consider heirlooms for your vegetable garden!
Soaking your seeds before planting them can boost germination rate, too.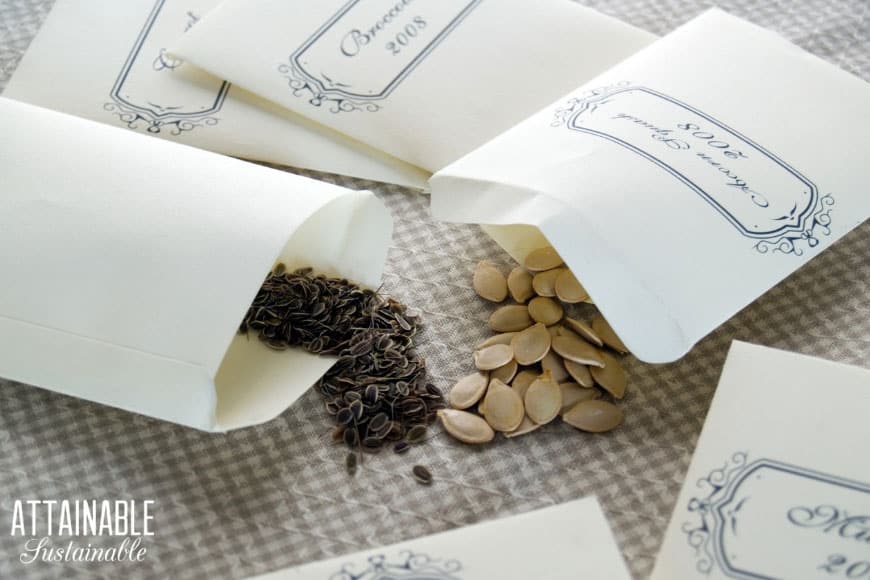 When it comes to planting a flower bed or a vegetable garden, you'll have to decide which seeds to try in your garden. (Let's face it — no matter how big your garden is, you're just not going to be able to try them all!) You may have seen seeds labeled as heirloom and wondered what made them so different from other seed choices.
Heirloom seeds vs. hybrid seeds
In a nutshell, here's the difference:
Heirloom seeds (sometimes called "open pollinated") can be saved and replanted from year to year. The resulting fruit remains "true to seed." In other words, that funny little tomato you remember from grandma's garden? If you planted seeds saved from that tomato, you'd get the same fruit today.
Hybrid seeds are the product of cross-breeding two varieties of one type of fruit or vegetable in order to improve it. Yields, pest and disease resistance, flavor, or shelf life are enhanced in hybrid varieties. Hybrid seeds generally do not grow true to seed.
There are benefits to buying both, certainly, but let's talk about heirloom seeds.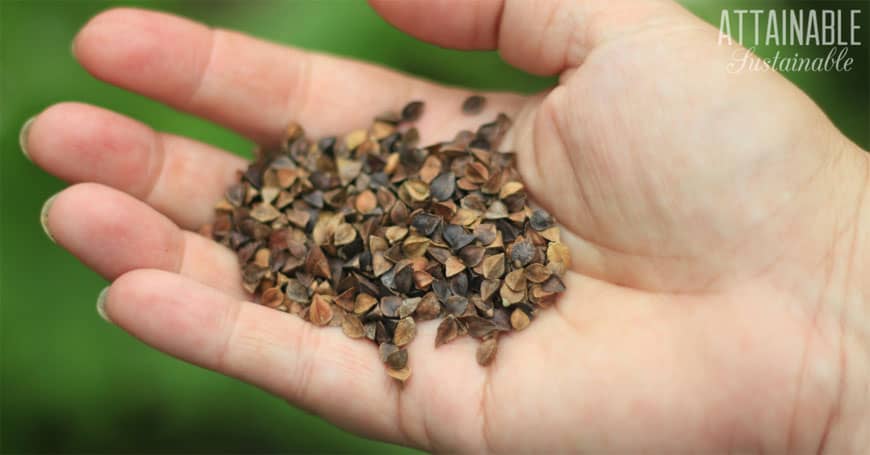 Grow Some Greens!
Ready to grow fresh greens, no matter WHERE you live? Sign up for my
FREE quick-start guide and start growing some of your own food!
6 Reasons to give heirloom seeds a try
From the practical to the unexpected, heirloom seeds can make a wonderful addition to your annual vegetable garden.
1. Grow unusual varieties
Certain varieties of plants are becoming hard to find! Choosing heirloom seeds may be slightly more expensive, but growing rare crops is fun and can be a boon to market growers. White eggplant, blue corn, and purple bell peppers are a beautiful addition to a meal, and will certainly catch the eyes of shoppers at the farmers market. Check out these varieties!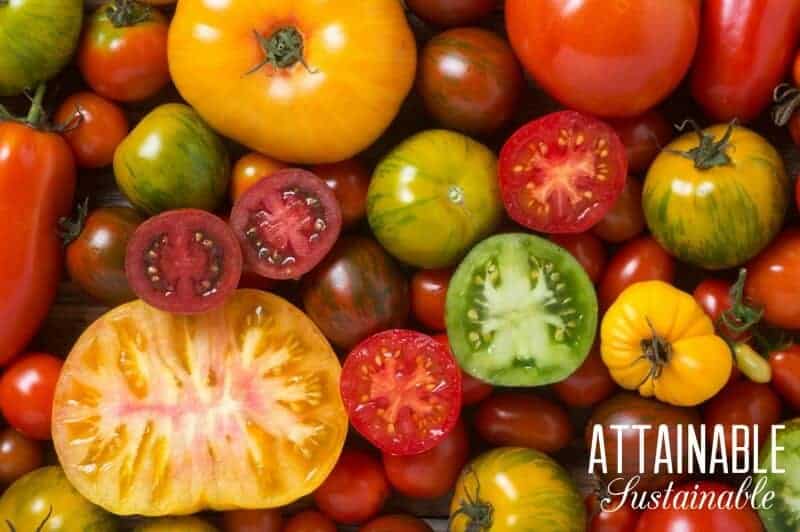 2. Tickle your taste buds
Most fans of heirloom seeds will argue that the flavor of heirloom produce is better. Choose from dozens of different flavors and varieties of your favorite produce items such as tomatoes and peppers, and see how expansive the flavors can be.
3. Save seeds from extinction
Just like animals can go extinct, plants can too. Buying and planting vintage varieties — and saving their seeds — helps keep those heirloom vegetables growing for future generations to enjoy!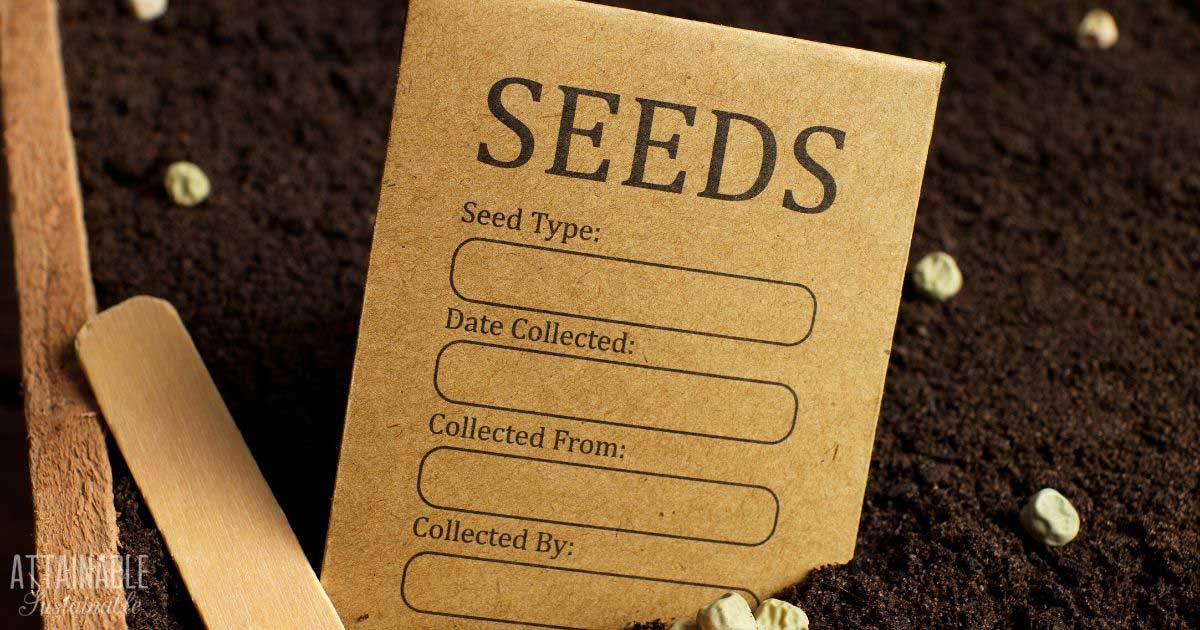 4. Victory gardening
During WWI and WWII, people grew victory gardens to help keep food on the table when times were scarce. If those gardeners had been using hybrid seeds, the resulting crops from year to year would have been an unknown factor.
With heirlooms, gardeners can save seeds with full confidence that they'll have a similarly successful crop the following season. While the initial investment in these seeds may be a bit more than you'd pay for hybrid seeds, remember that you can harvest seeds from your plants and store them until the following year. This way you can enjoy that heirloom goodness again and again.

5. Seed sharing
Heirloom seeds are such a rare treat. You can pass the heirloom seeds you harvest down to your children, or share them with others who are looking for particular varieties. Just think how sweet it would be to have your children or grandchildren grow vegetables from the seeds you harvested from your garden! Be sure to use some sort of garden marker to keep track of what you've planted.
6. Nostalgia
Do you have fond memories of your grandma's garden? Chances are she grew flowers or vegetables that aren't so common these days. If there are certain plants that take you back to your childhood, growing these heirloom varieties can really take you down memory lane.
Finding heirloom seeds
When you are ready to buy your own heirloom seeds, you will find that there are many varieties available at your local gardening center For an even larger variety, specialty online retailers are the place to shop.
Originally published in April 2018; this post has been updated.