Growing kale in your home garden is easy! Its harvest season can last for an extended time, so you'll reap the benefits of this dark, leafy green for months with just a single planting.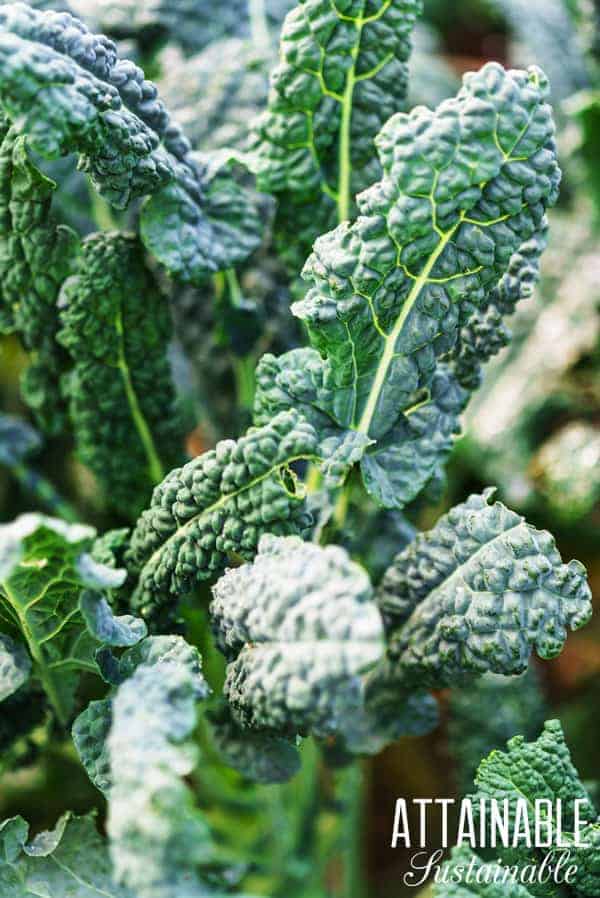 Growing kale in the home garden
Touted as a super food in recent years, kale has become popular in supermarkets, farmer's markets, and now the home garden.
Kale is a member of the brassica family alongside other vegetables such as broccoli, cabbage, and collard greens.
Kale is generally considered a cool-weather crop. It can be grown in early spring, fall, or even through mild winters in some regions.
Soil needs & plant size
Kale should be grown in rich, well-drained soil.
Because it is a vegetable grown for its leaves, plenty of organic matter and nitrogen will help produce vibrant plants.
Kale can tolerate less than ideal soil, but, as with most vegetables, expect a less than ideal harvest.
MY LATEST VIDEOS
There are numerous named varieties of kale. Some have relatively flat leaves, others are very crinkled. The plants are handsome during their prime, making them a good addition to a front yard garden.
Most varieties, including Vates, Red Russian, and Lacinato kale can grow up to two feet tall with a 2-3 foot spread, depending on how large you allow them to grow.
Dwarf varieties can be used if space is an issue.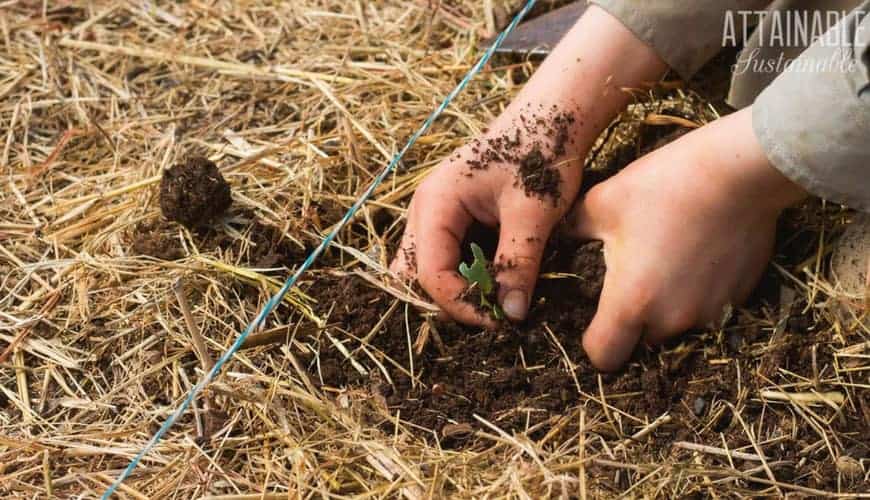 This post may contain affiliate links; I'll earn a small commission if you choose to make a purchase.
Germinating seeds
Kale can be seeded in one of a few ways. It can be seeded indoors for very early planting and transplanted deep to the first true leaves.
It can be seeded directly in rows, planting seed 1/4 – 1/2-inch deep.
Finally, for larger beds or plots, you can broadcast sow the seed by raking back 1/4 inch of soil, broadcasting by hand over the growing area, and raking back the soil just to cover.
In all three cases, seeds or transplants should be planted 4-6 weeks before the last average frost in the spring or 6-8 weeks before the first average frost in the fall.
Keep in mind, for fall planting, that kale is sweeter after a light frost.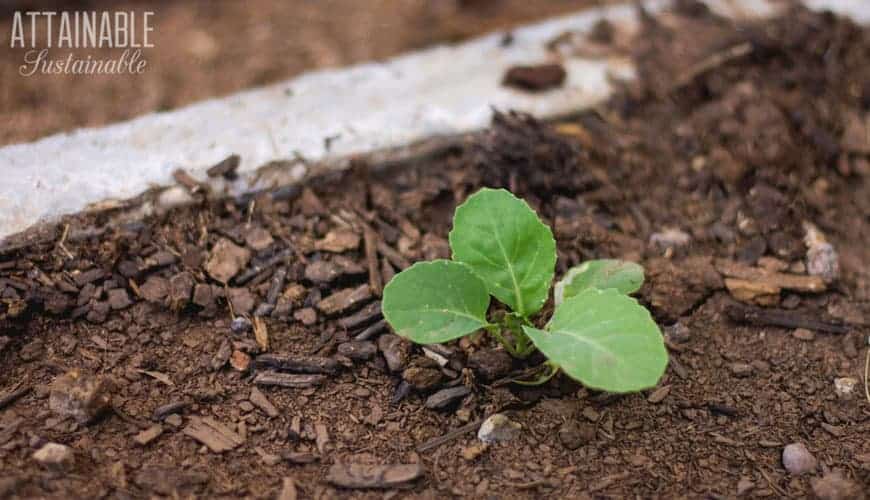 Pest protection
Like all brassicas, bugs can often be a problem.
There are a few approaches one can take to naturally deter these pests. One approach is to net brassicas not long after they are either sprouted or transplanted.
This is generally done on smaller beds and helps to deter the laying of eggs that begins the downward spiral.
Another approach is to plant a few companions such as dill and garlic that are reported to deter the pests common to brassicas.
Finally, picking bugs and their eggs directly from the plants is helpful and small children are wonderful helpers in this regard.

When to harvest kale
Kale tastes best when grown in cooler weather, becoming sweeter after a light frost as mentioned above
But you can also grow it all summer long in cooler climates and when given a bit of afternoon shade.
Kale can be sown thickly to produce thinnings that are great as microgreens in salads.
From there, the plants can be thinned at 4-6 weeks for younger kale leaves. Full grown kale generally takes 50-85 days.
Once it is mature enough, you can cut some of the outer leaves from each plant to continue harvesting until it bolts.
Preserving kale
Greens can be blanched and frozen or canned, but my personal preference is to dehydrate them.
You can do this in a dehydrator or hang them upside down like you would herbs until dry.
Then crumble the leaves into glass containers and use in soups, stews, smoothies, and more all winter long.
Recipes featuring kale
Kale can be used in a host of ways, from a quick stir-fry as a side dish to soups to smoothies and more.
Here are just a few ideas for all that extra kale: