No matter what the food corporations want you to believe (It's hard! You don't have time for cooking!) you can cook from scratch. The food will taste better, you'll eliminate some questionable ingredients, and there's much less waste with these homemade recipes.
Homemade recipes galore!
My earlier post entitled 10 Supermarket Products You Can Make at Home really resonated with people. Some were indignant about the "food" we find in the stores. Others were happy to find dinner ideas and DIY recipes to make some of the products they usually depend on from the grocery store. After all sharing good food with family and friends is an act of love.
As we traverse the supermarket we're bombarded with "easy!" "fast!" and the purely ridiculous. That speed comes with disposable plastic packaging and — very likely — some unpronounceable ingredients.
But good news: Cooking at home is not difficult. If it's new to you, it might seem daunting, but it's not hard. Take this collection of homemade recipes, for example. They use whole food and you'll find you may even have these ingredients on hand.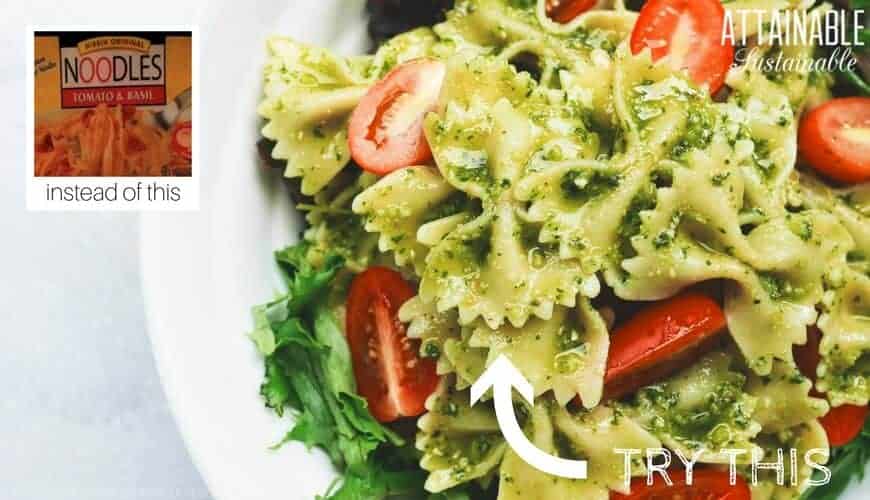 Homemade recipes for pasta and grains
Pasta has always been one of my go-to meals for hurry-up nights, and yet someone decided that people might want to make it even faster.
5 Easy Steps to Transform Your Pantry!
Ready to switch from store bought to homemade? Let me help you make some changes! Grab my FREE five-part guide to getting started.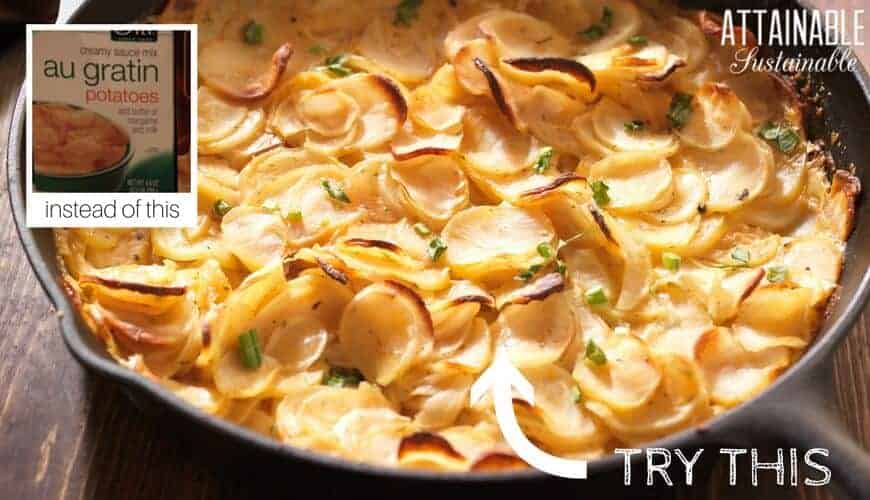 Related: Easy Meals to Cook at Home (for Less!)
Homemade recipes to replace instant potatoes:
Potatoes—normally a very inexpensive, basic ingredient—have been dried, doctored, and packaged up in convenient boxes that cost more than the original by far. Make them a home for less; plan ahead and use your slow cooker and they can be part of an easy weeknight meal.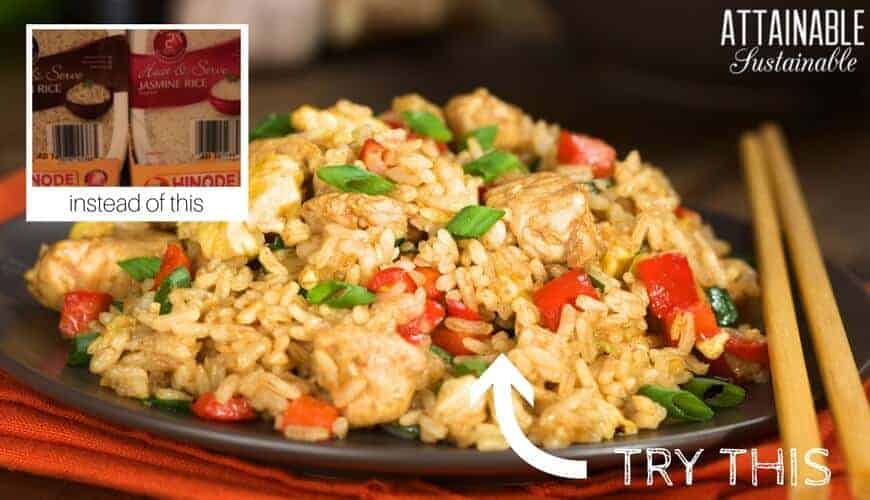 Homemade recipes to replace ready-made rice dishes
If you're ready to skip the expensive boxes of flavored rice, these recipes are a good starting place. An Instant Pot is one trick for making quick and easy rice!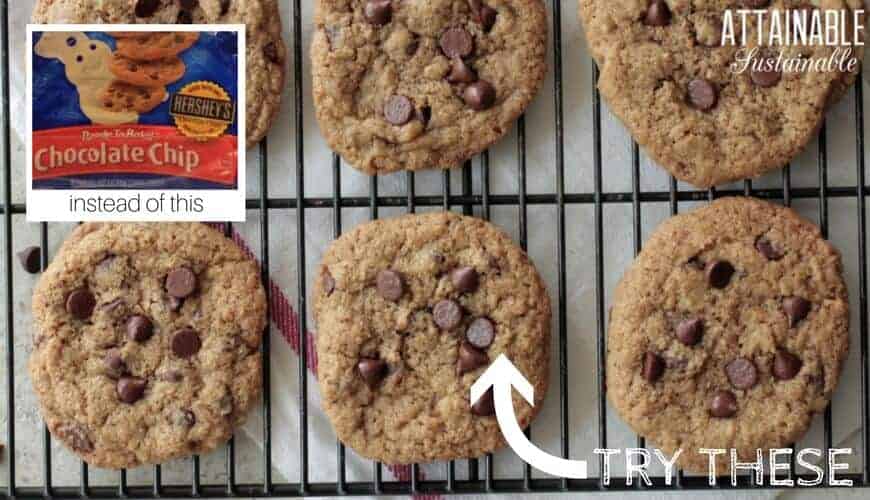 Homemade recipes to replace tubes or tubs of cookie dough:
Those tubes and tubs of cookie dough can be enticing, especially when we're craving something sweet. Blend up some basic ingredients and you'll have homemade cookies in less than an hour. And in many cases, you can freeze the dough for your own "instant" dessert.
Homemade gluten free cookies
If your family loves cookies but you're avoiding wheat, try these homemade gluten free cookies!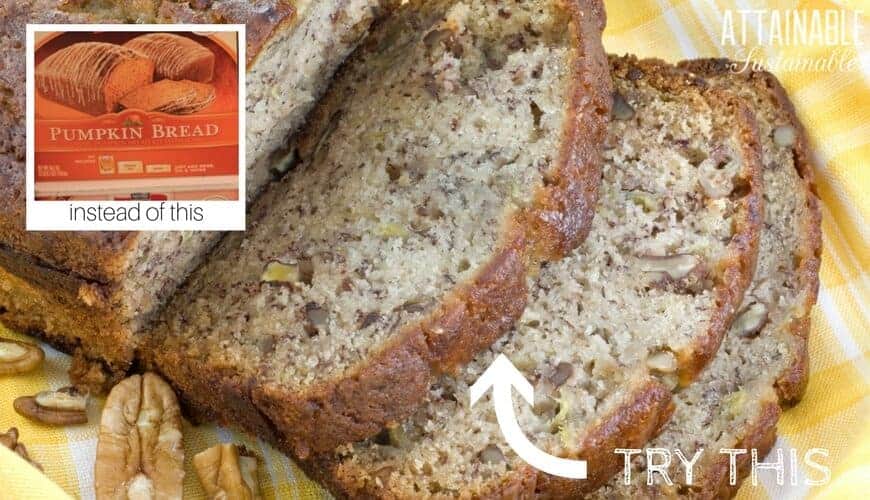 Homemade recipes to replace boxed sweet breads
Just as you'd imagine, these loaves are quick to make. Unlike yeast breads, they don't require any rising time.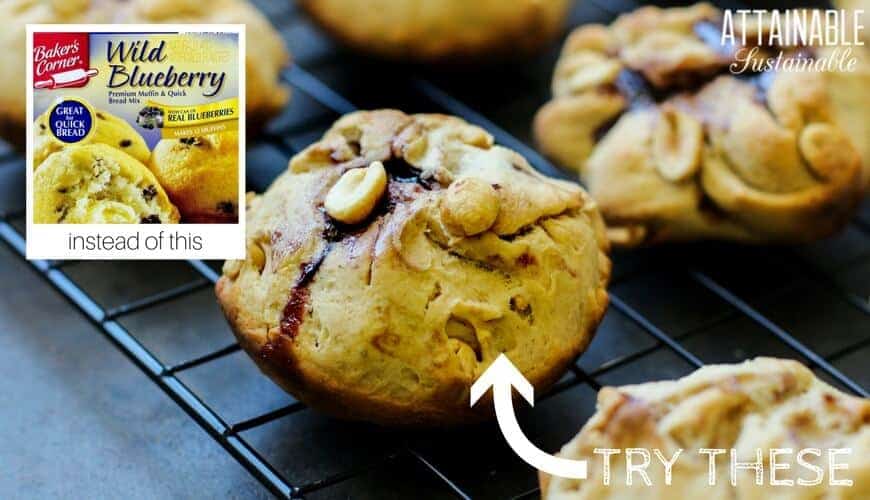 Homemade recipes to replace muffin mix
Muffins are a great grab-and-go breakfast or snack, and they're easy to make at home without the pre-made mix. It doesn't take a lot longer to bake a batch from scratch — and kids love them.

Homemade recipes for topping cakes and cupcakes
What's a cake (or cupcake) without frosting? Sad, that's what. Lucky you, frosting is easy to make at home with just a few ingredients. These recipes are still indulgent, but a smidge healthier than store-bought.

Homemade recipes to replace pre-mixed drinks
If you imbibe in mixed drinks, you can make them at home, easy peasy. In the liquor section, we find ready-to-roll drinks. Just twist, and slam shots with names like buttery nipple and whipped cherry, then toss the disposable hard plastic shot glass in the trash. These alternatives are equally fun, but made with fresh ingredients and less waste.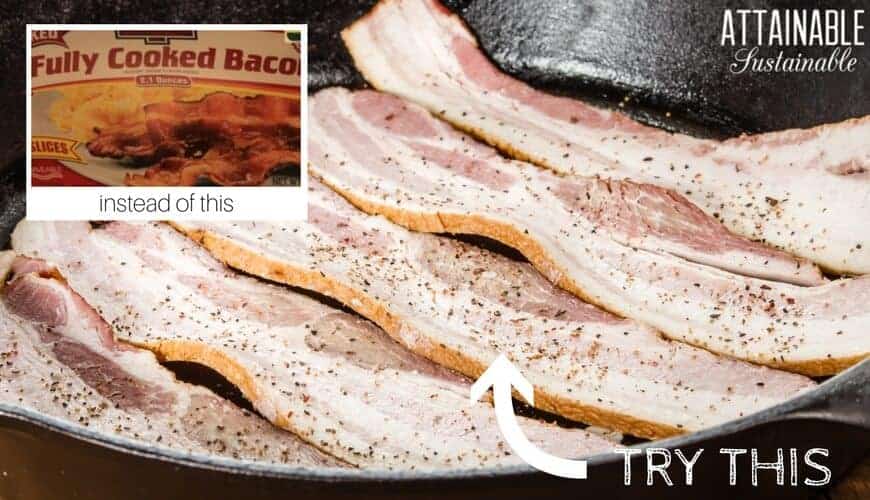 Bacon
People. It's bacon. You don't need a recipe. You just need one of these.
Originally published March 2014; this post has been updated.