Sometimes, there's no time for patience. These fast growing vegetables are perfect additions to the garden when you're afraid spring planting season has passed you by.
Some of these work well in container gardens, too!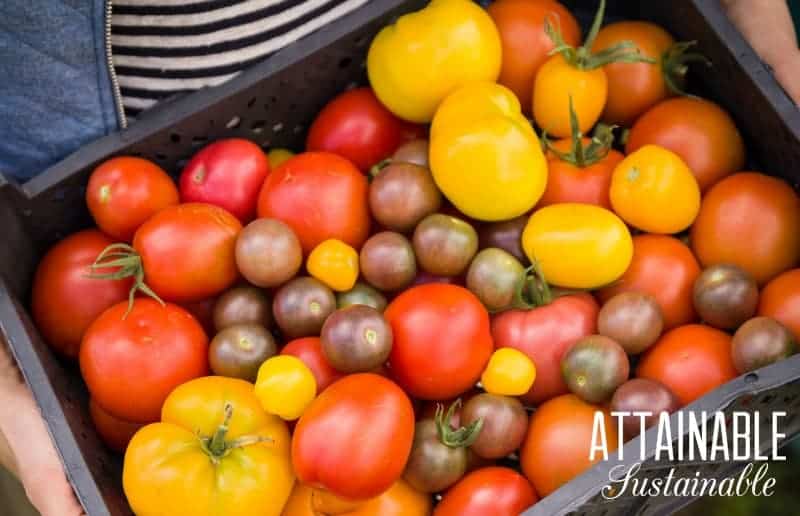 ---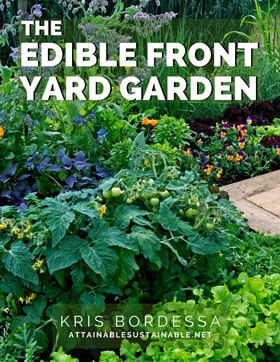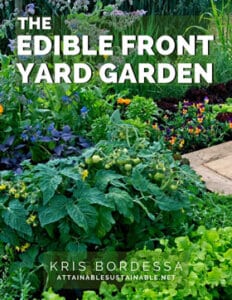 The Edible Front Yard Garden
Does your homeowners association prevent you from growing food in the front yard? What if they never even KNEW? My ebook, The Edible Front Yard Garden will show you how!
---
Fast growing vegetables for a late start garden
Maybe spring passed you by in a whirlwind and you find yourself gazing at a vegetable garden space that's bereft of an actual garden. Or perhaps you had an unsuccessful start due to poor weather or spotty germination. Don't give up now – there's still time to plant if you choose fast growing vegetables.
Plenty of crops mature in a two-to-three month time frame, giving you a chance to plant and harvest vegetables before frost hits. Choosing fast growing vegetables for your garden beds is the solution to a late start garden. Those of you with a later frost date have even more leeway; in the past, I've even planted tomatoes in early July and harvested a decent crop in September and October.
Those listed here are some of the fastest growing vegetables you can plant in your garden.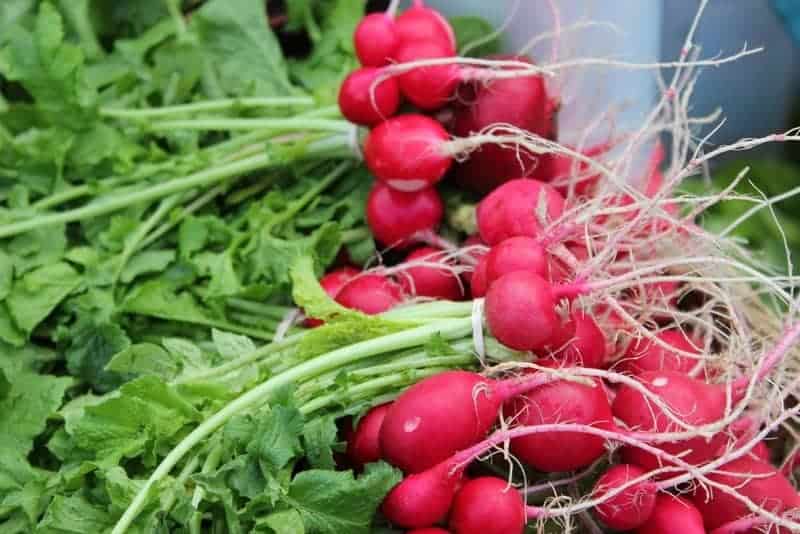 Grow Some Greens!
Ready to grow fresh greens, no matter WHERE you live? Sign up for my
FREE quick-start guide and start growing some of your own food!
Fast growing vegetables: root crops
Radishes
These ruby-colored roots are one of the fastest growing vegetables and ready for the table in just 30 days. When it comes to a harvest-in-a-hurry, radishes win hands down.
I've recently discovered the
Rat Tail Radish
which is grown for its seed pods rather than the root. The pods are green and crunchy and taste just like radishes, but instead of pulling up the plant to net a single radish, the pods keep coming. They're a great addition to salads.
Beets
Plant beets now and you'll be ready to make fermented beet kraut in just a couple of months. Bonus: thinning your row of beets after they sprout nets beet greens even sooner.

Fruiting vegetables that produce quickly
Cucumbers
Some cucumber varieties will start producing in just two months. These cucumbers are ready in just 48 days!
Beans
These legumes love the heat of summer and some varieties are ready in just 50 days. This means that you can plant them well into the summer months and still get a harvest. If you don't have a trellis for climbing beans, plant bush beans. They stay compact and can even be grown in large containers.
Summer squash
Yes, you still have time to send your neighbors into hiding with unending gifts of squash from your little vegetable garden. Crookneck, scallop, and these cute little Ronde De Nice squash all start producing in 50 days.
Tomatoes
Yes, tomatoes are even a possibility at this stage if you opt for cherry tomatoes. Some cherry tomatoes ripen in just more than two months time. With any luck, you'll have a chance to taste some of those tangy sweet fruits before winter sets in. And don't discount larger varieties or Roma tomatoes, though it's unlikely that you'll harvest many ripe tomatoes in a short window of time. Even if you're too late for a crop of lush, ripe tomatoes, green tomatoes are the basis for some good stuff, including my family's favorite, chow chow.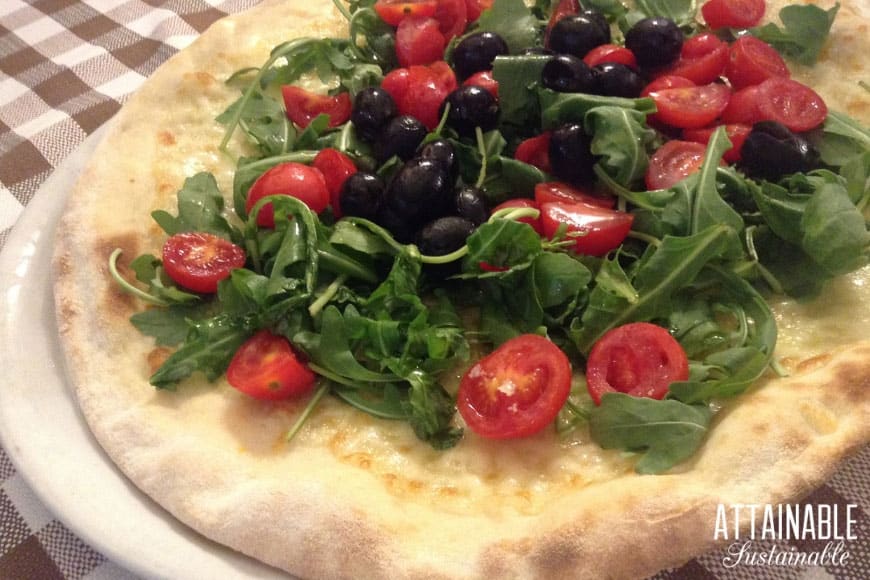 Fast growing vegetables: greens
Arugula
The narrow, spicy blades of arugula — also known as rocket — are another one of the fastest growing vegetables you can plant. Sow them thickly in the ground or in a container and snip off what you need to add extra flavor to your salads. We like to add it to pizza hot out of the oven.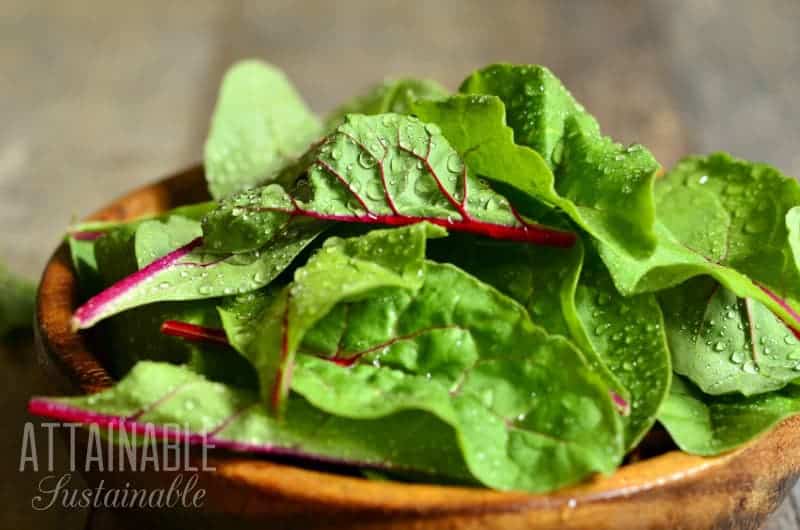 This is one of those great vegetable garden gifts that keeps on giving. Plant now and in 60 days you'll have big stems that you can cut as you need them. Earlier than that, you'll be able to snip off some of the green leaves.
Green onions
Mildly flavored green onions are not necessarily a particular variety of onion, but rather the result of when they're harvested. Any type of onion can be harvested when they're young and used as green onions. Plant onions from seed or simply stick the cut off roots from your latest bunch of green onions in the ground. In a month or so you'll be able to snip off what you need.
Lettuce
Opt for leaf lettuce varieties and you can start harvesting in about a month, and continue doing so for weeks. Grow it in containers to keep the slugs at bay.
Spinach
As soon as a spinach plant's rosette has half-dozen leaves or so, you can begin harvesting. Use this technique to allow the spinach to keep growing so you can harvest continually.
Bok choi
This Chinese cabbage has dark green leaves and big white ribs. It's commonly used in kimchi, but great added to stir fries, too. Plant it now and you'll be harvesting this fast growing vegetable in 30 days. You can begin harvesting the outer leaves as soon as they mature.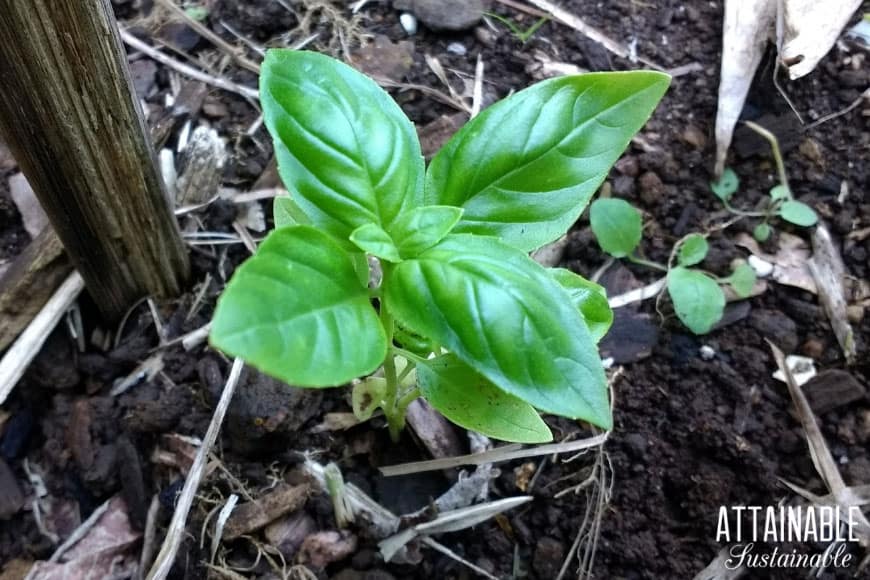 One the basil plants reach 6-8″ high, you can start harvesting leaves for adding to soups, sandwiches, and Italian dishes. A half-dozen basil plants will net enough leaves to make and freeze pesto to keep you in green goodness throughout the winter.
Choosing the fastest growing vegetables for your garden means that even if you're starting late, you can still harvest a crop this year!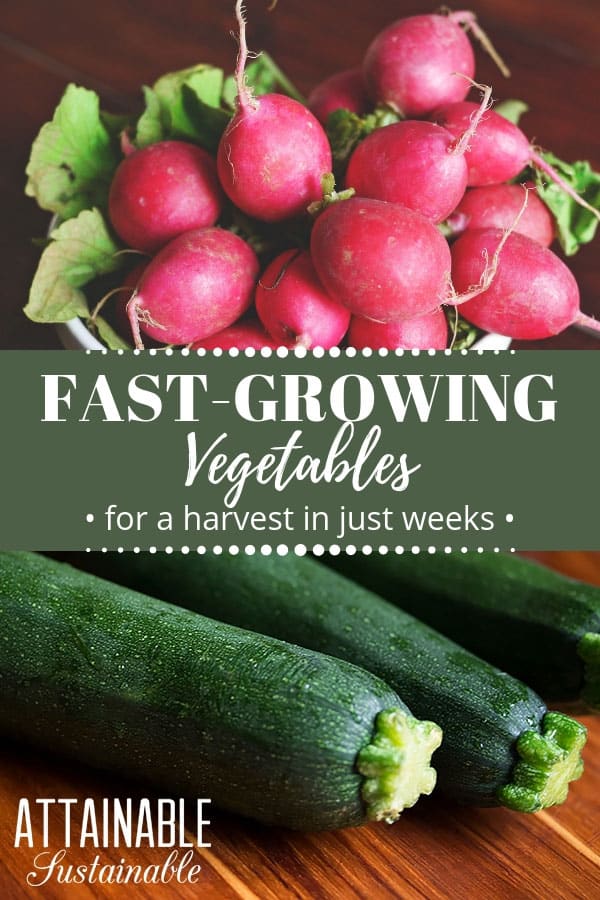 Originally published in June 2016, this post has been updated.