Mulching is one of the best things you can do for a garden. Here's how to make mulch right on site by growing plants that are — essentially — instant chop and drop mulch.
Mulching is particularly useful in regions that are facing drought or water shortages. Read more about drought tolerant gardening here to save on water!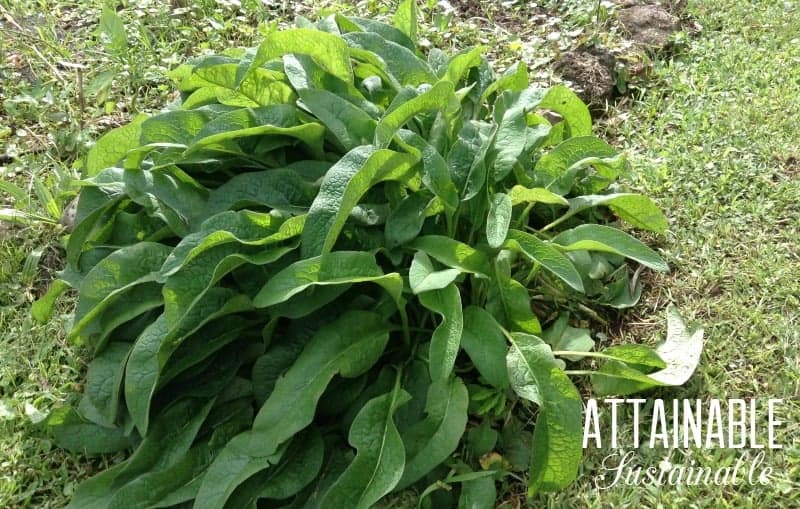 ---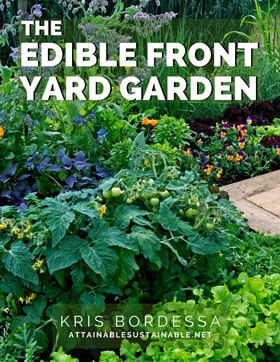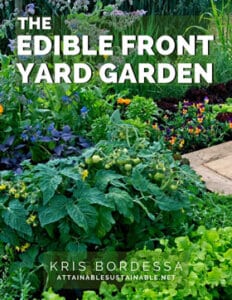 The Edible Front Yard Garden
Does your homeowners association prevent you from growing food in the front yard? What if they never even KNEW? My ebook, The Edible Front Yard Garden will show you how!
---
Getting Started with Chop and Drop
One of the kind of "aha" ideas I've learned from delving into the idea of permaculture is that of starting with non-productive crops.
In other words, instead of planting fruiting trees and plants right off the bat, it makes sense to plant fast-growing plants and trees that can be used as "chop and drop" mulch to help build the soil first.
The idea of composting and mulching is not new to me, but I tend to be a bit impatient. I want to grow food now. As the video below shows, there are just some situations that require patience.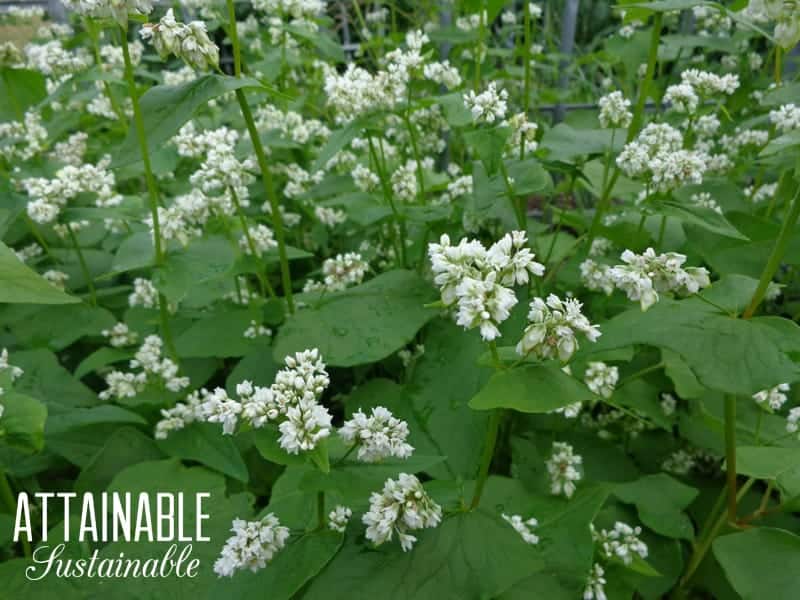 Grow Some Greens!
Ready to grow fresh greens, no matter WHERE you live? Sign up for my
FREE quick-start guide and start growing some of your own food!
How to make mulch – grow it!
The most important feature of crops used for chop and drop mulch is that they grow quickly. They generate a lot of potential green waste that can be clipped or pruned regularly to add mulch to the soil surface. In using this method, you're essentially replicating what Mother Nature does in a lush forest. As leaves and branches drop in a forest, they break down and create a thick, spongy layer of compost.
By mimicking this system in your space, you are essentially producing your own mulch and compost right on site, rather than needing to bring it in from elsewhere.
Some people will balk at the untidy nature of gardening like this, but it's worth it. A thick layer of mulch helps to retain moisture while it breaks down, adding nutrients to the soil. A heavy layer of mulch keeps weeds down, too.
So, what plant material makes good green waste for mulching? It will depend on where you live, of course. My go-to mulch plants here are comfrey (above), ginger, yacon, vetiver, and banana stumps simply because they're plentiful. But there are other options to consider.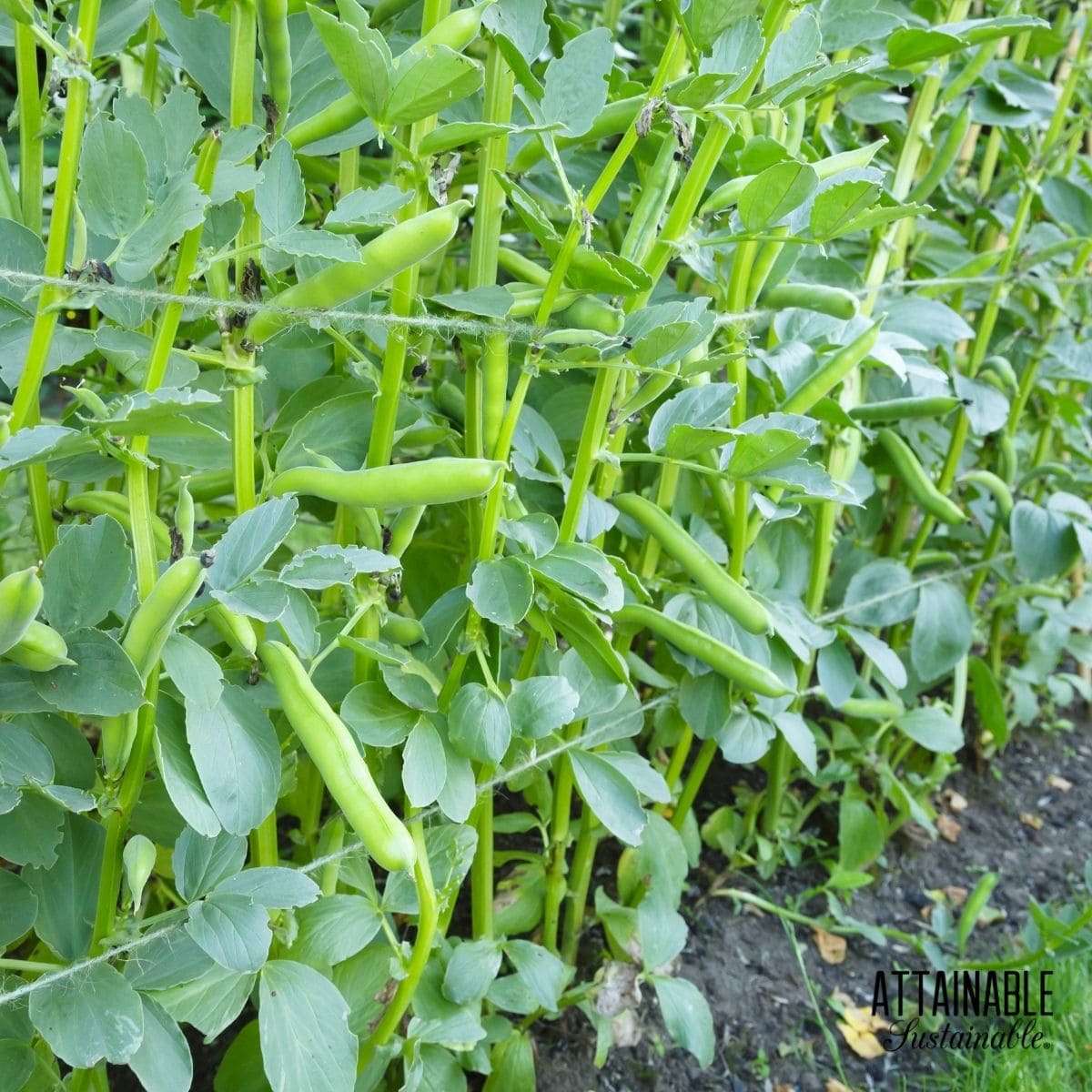 12+ Plants to Grow for Chopping and Dropping
The options listed below are fast growing. Most will grow back very quickly after pruning, allowing you to harvest green leaves across an entire season and drop plant material in your yard or food garden.
While I mention these as fast growing mulch crops, just about any plant you prune will be beneficial. Just let the waste drop in place rather than hauling it off.
Permaculture and greening the desert
Using permaculture methods, including the idea of a chop and drop mulch, Geoff Lawton and his team created a green oasis in the middle of a Jordan desert. The video below is just two minutes long, but it shows the possibilities of creating permaculture food forests even in severe drought conditions. [Be sure to read my post about gardening in drought conditions, too.]
Before & After Scans after 5 years.
Here he is talking about the details of the project. And be sure to check out Gaia's Garden: A Guide to Home-Scale Permaculture for more detailed information.
Permaculture Behind Greening the Desert with Geoff Lawton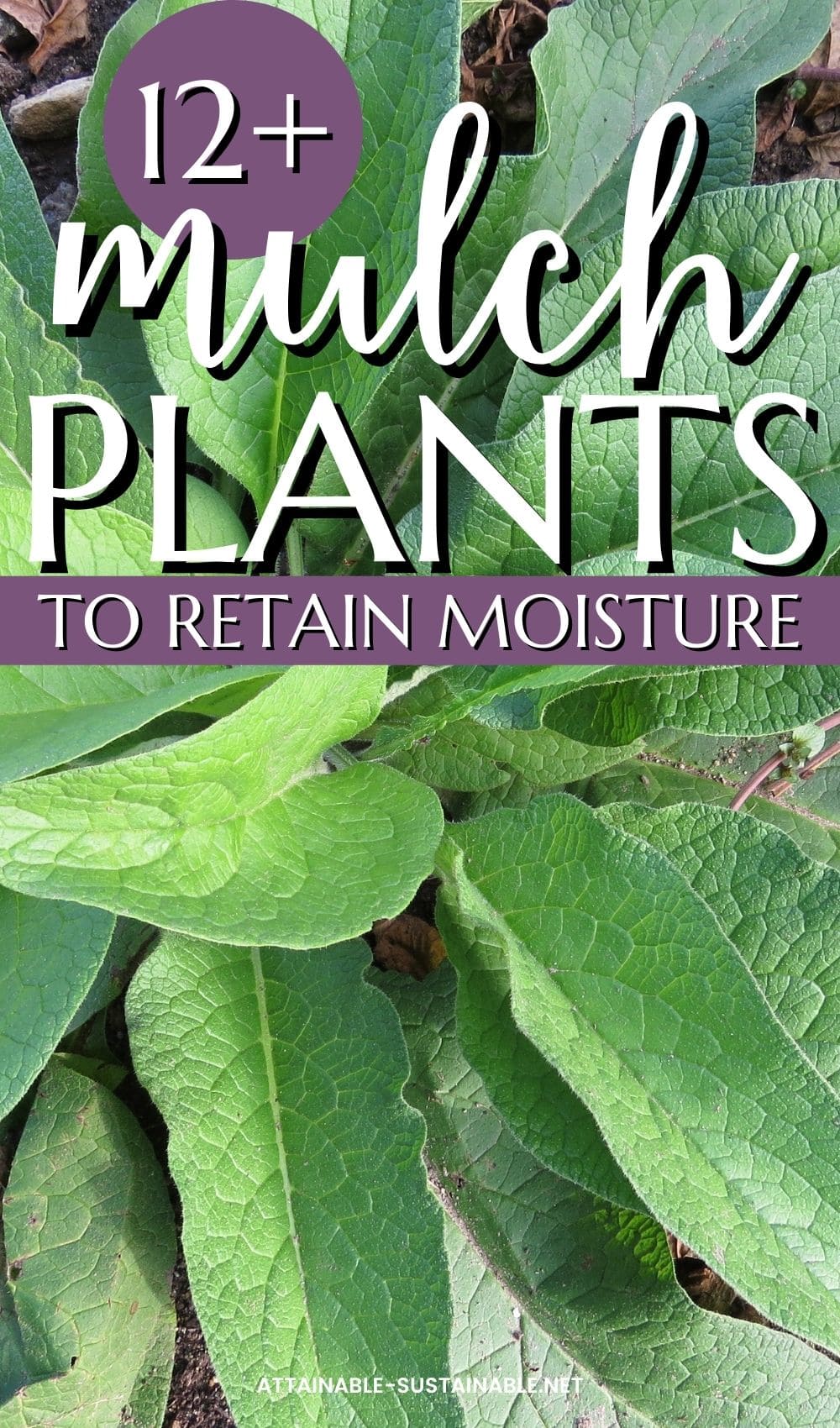 Originally published in February, 2018; this post has been updated.