It's winter and you're stuck inside even though you'd so much rather be outside working in the garden. Right?? Well, I can't do anything about the cold out there, but I can assure you that there are plenty of winter gardening projects to tackle that will tide you over until springtime. This is the prime time for you to lay out all your garden ideas and decide which ones will get your attention come springtime.
Winter gardening means seed catalogs galore
We all know the joy of the first seed catalog arriving in our mailbox. But let's talk for a minute about your seed system. Yeah, that's what I thought. If it's at all like mine, it needs work, and that makes it a perfect gardening project to tackle while the weather is wintry.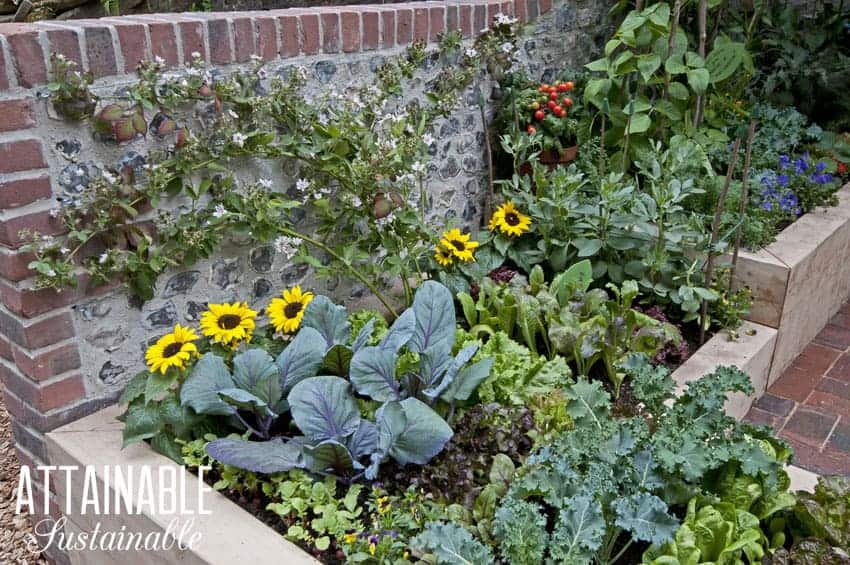 Plan to make your garden dreams a reality
There are some things to consider beyond which vegetables you want to grow. Think about the harvest you're aiming for, and how you hope you're garden will look.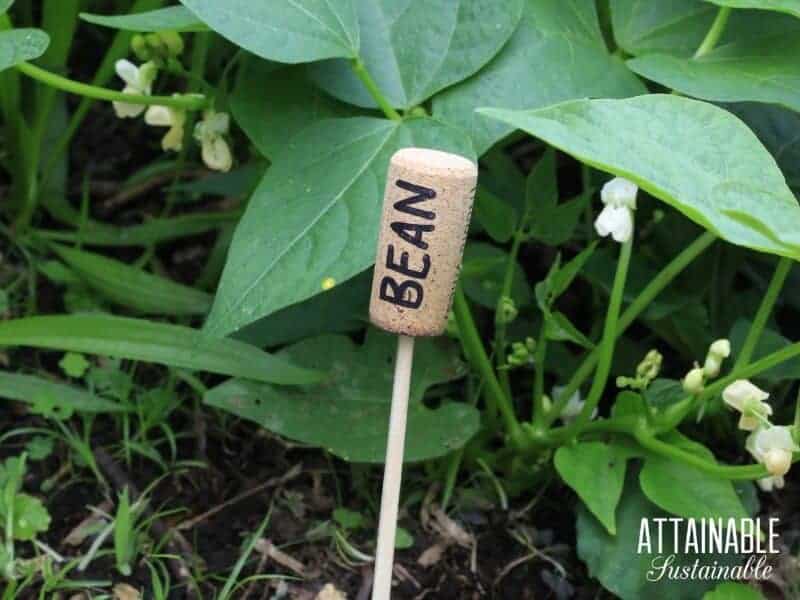 Gardening projects to make ahead of garden season
Set up a work bench in the garage (or the kitchen) and you'll stay dry while you work on these gardening projects to get ahead of the game.
Banish Bugs Naturally!
Get my free guide to naturally controlling pests in your garden! You'll also get my free weekly newsletter, complete with recipes, gardening tips, and a little peek at what's going on around here — both the zany and the mundane.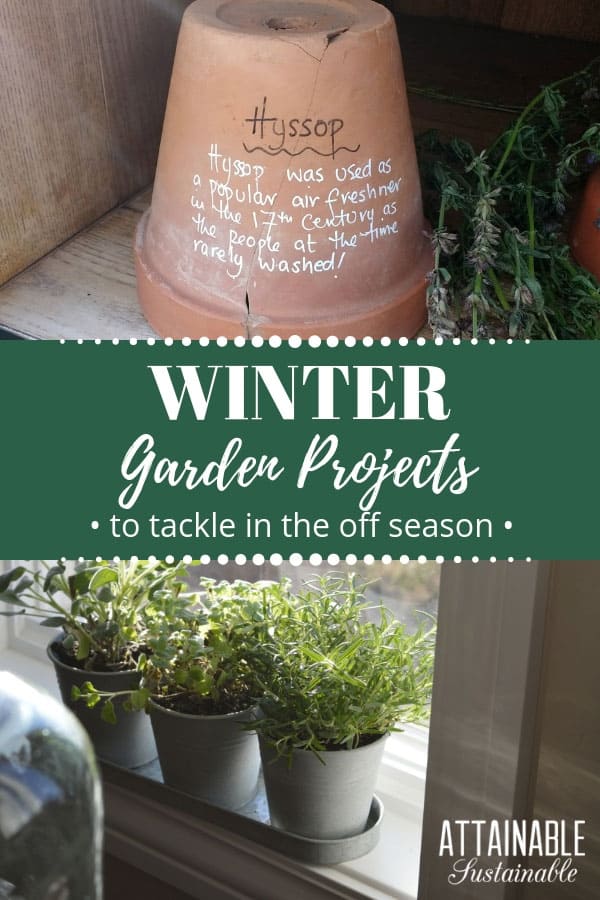 Prepping for planting season
It might seem like longer spring days are eons away, but you can get a head start without stepping outside.

Indoor winter gardening projects
Even in the dead of winter, you can grow some of your food. You might have to supplement with a good grow light, but in the long run it will be less expensive than paying a premium for costly produce that's not in season.
Sprouting Lentils for Protein-Packed Sandwiches, Salads, and Wraps