Herbs to grow in your garden? There are plenty! Whether you use culinary herbs for flavoring dishes or use them medicinally, herbs are a great addition to your backyard garden. These easy herbs to grow are good looking and many are attractive to bees.
Read about growing your own kitchen garden, too!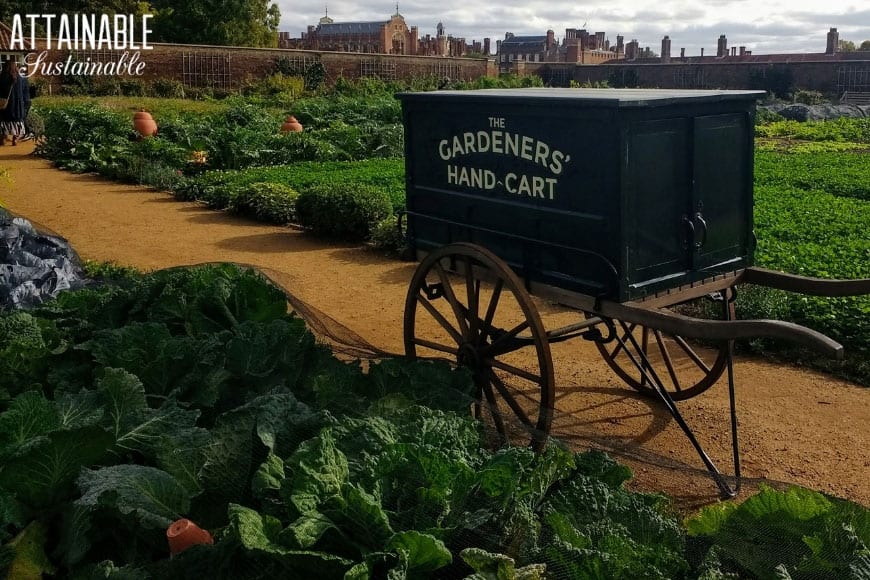 ---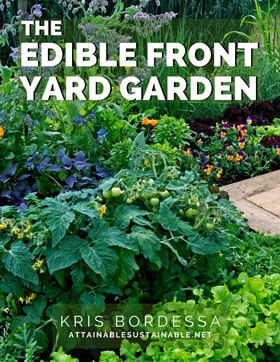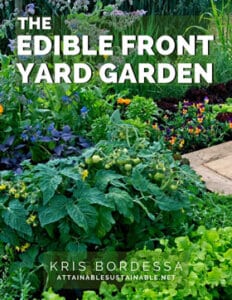 The Edible Front Yard Garden
Does your homeowners association prevent you from growing food in the front yard? What if they never even KNEW? My ebook, The Edible Front Yard Garden will show you how!
---
Herb garden ideas for the backyard gardener
There are so many reasons to grow herbs in your backyard. Culinary herbs are used to flavor the food you put on your table. Without them, our meals would be boring, indeed. Herbs have been used to treat minor ailments pretty much as long as humans have walked the earth.
Herbs are easy to steep into tea, they can be used fresh to flavor meals, or dried and stored for use in cooking. Adding herbs to your gardening plans will add a bit of spice to your kitchen, but herbs are also valuable as pest deterrents in your garden when incorporated into a companion planting plan.
Culinary herbs can be tucked into your landscape for a pretty addition to a front yard garden, grown in containers outside, or even grown indoors as part of a windowsill herb garden.
17 Easy herbs to grow in your garden
The list of herbs below is by no means comprehensive, but the links I include here will give you a good start on deciding which herbs to grow in your own garden.
Grow Some Greens!
Ready to grow fresh greens, no matter WHERE you live? Sign up for my
FREE quick-start guide and start growing some of your own food!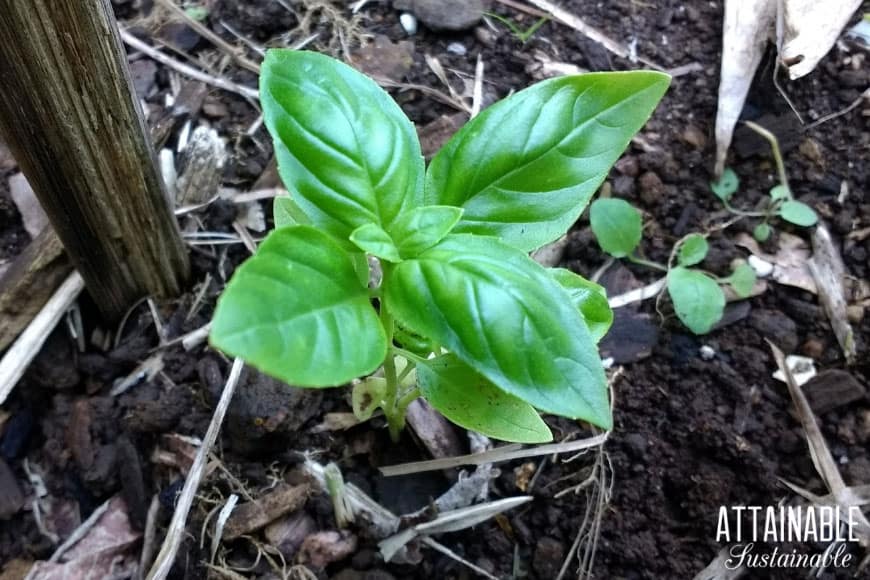 Basil
Once upon a time, an older gentleman gave my boys dating advice: "When you go to pick a girl up for a date, tuck a bunch of basil in the backseat. Nobody can resist that fragrance!" While they've yet to use this method of enchantment, I do grow basil – lots of it. It's one of my favorite summertime culinary herbs and SO easy to grow and propagate.
Here's how I harvest basil to keep the fresh leaves coming all season long and here's how to dry basil. The bees love it, too.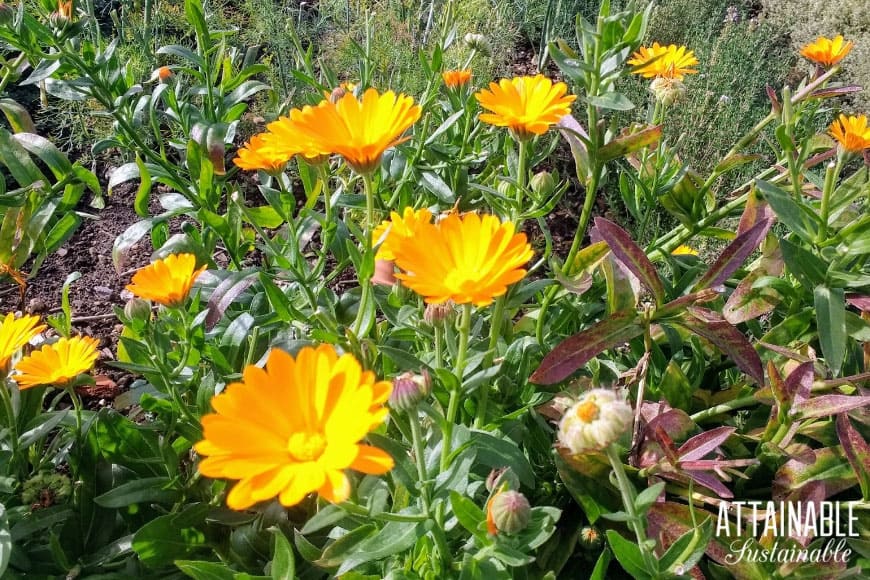 Calendula
Calendula flowers can benefit soil and repel pests. They're great for healing, too. Calendula has powerful anti-inflammatory, anti-viral, and anti-bacterial properties, and is often used to soothe a long list of skin ailments.
Chives
Related to onions, garlic, and leeks, chives are a great addition to a culinary herb garden. Here's how to grow, divide, and pot up chive plants (a great way to share with friends).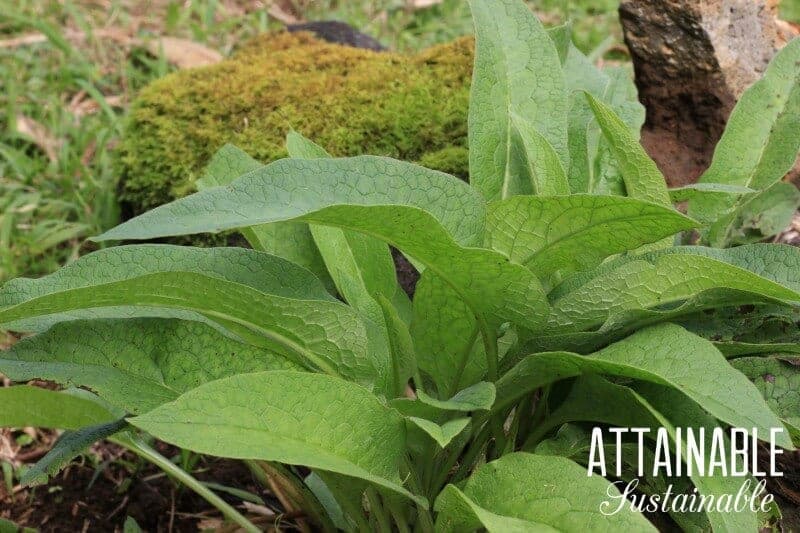 Comfrey
Also known as "knit bone," comfrey is a medicinal plant. It's also a great addition to permaculture gardens for mulch and fertilizer. I like to use it for "chop and drop" mulch.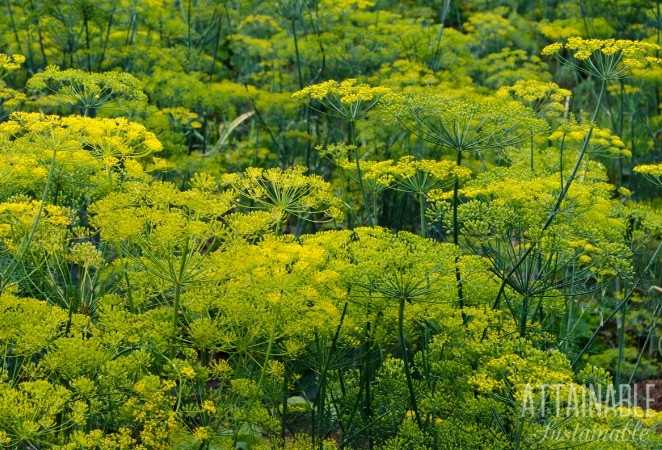 Dill
In addition to its many uses in the kitchen, dill plants attract butterflies and other pollinators to the garden.
Echinacea
A favorite of butterflies, purple coneflower is a sturdy plant that holds up well in the heat of summer. It's also the source of medicinal echinacea. Melissa over at Ever Growing Farm covers the basics of sowing, growing, and harvesting echinacea.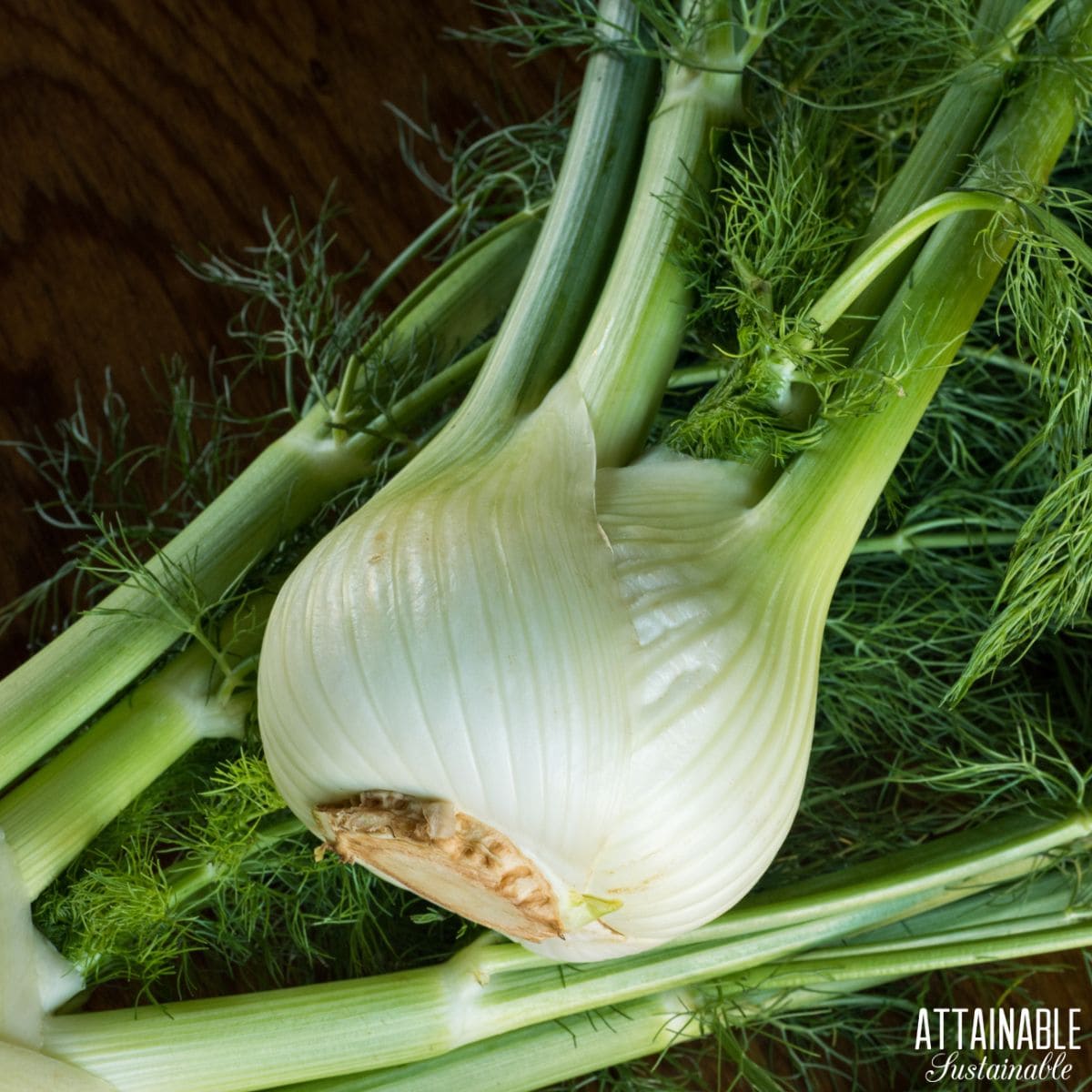 Fennel
Famously used in may Italian dishes, the distinctive flavor of fennel can come from the fresh bulbs or its seeds. Read more about growing fennel here.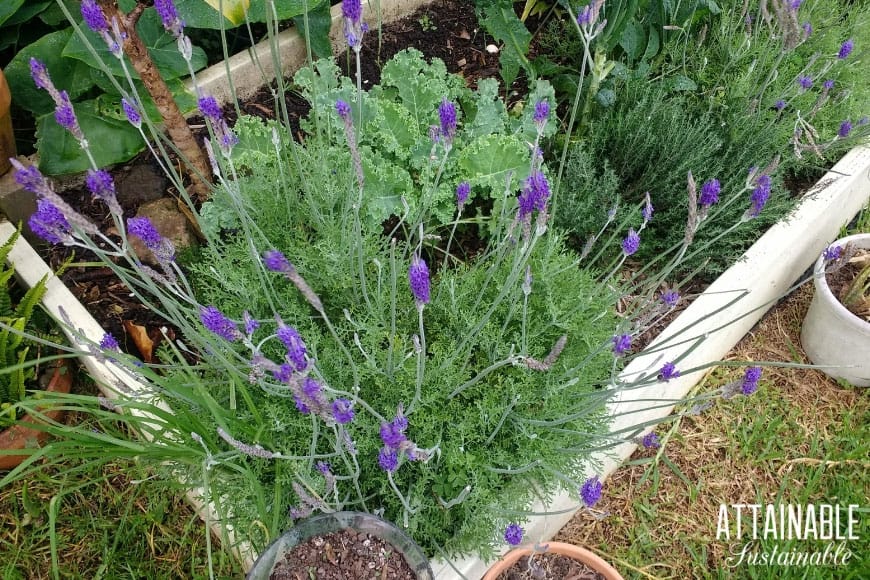 Lavender
There are many varieties of lavender, each with different characteristics. I happen to be a fan of Lavendula Angustifolia 'Munstead' because of its compact growth and tidy flowers. Growing 12″ to 18″ high, it's lovely in flower borders.
Lemon verbena
The fragrance of lemon verbena is very refreshing to most people, but planting one near your door can help keep mosquitoes at bay says Chris over at Joybilee Farm. This means you'll be able to sit outside on a breezy summer evening to enjoy sipping on lemon verbena tea without getting all bit up.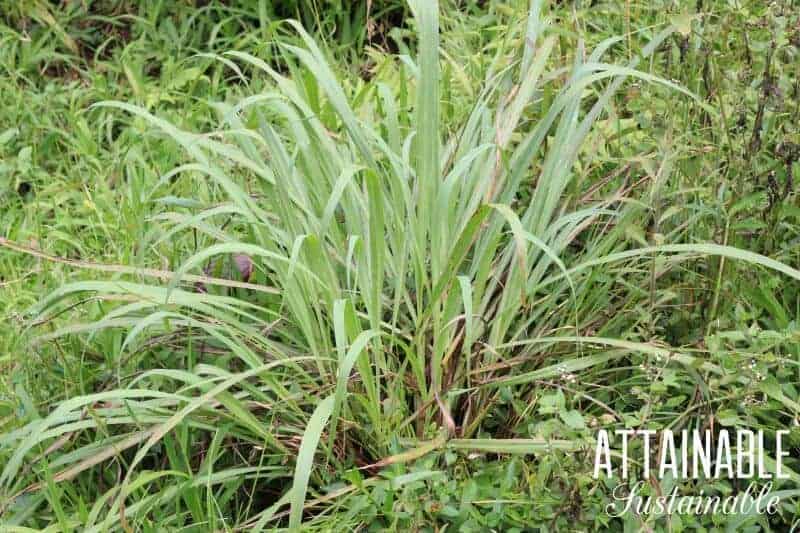 Lemongrass
This clumping grass is easy to grow, but if you live in cooler climates, you'll need to overwinter your lemongrass inside. It looks great in pots on the patio. Add it to soup and curries, or use it to brew lemongrass tea.
Mint
Quite possibly the easiest herb to grow, mint is an herb with a sweet flavor. It's perfect for tea, great in mojitos, and imparts a fresh flavor to myriad dishes. It can be invasive, but don't let that prevent you from growing mint.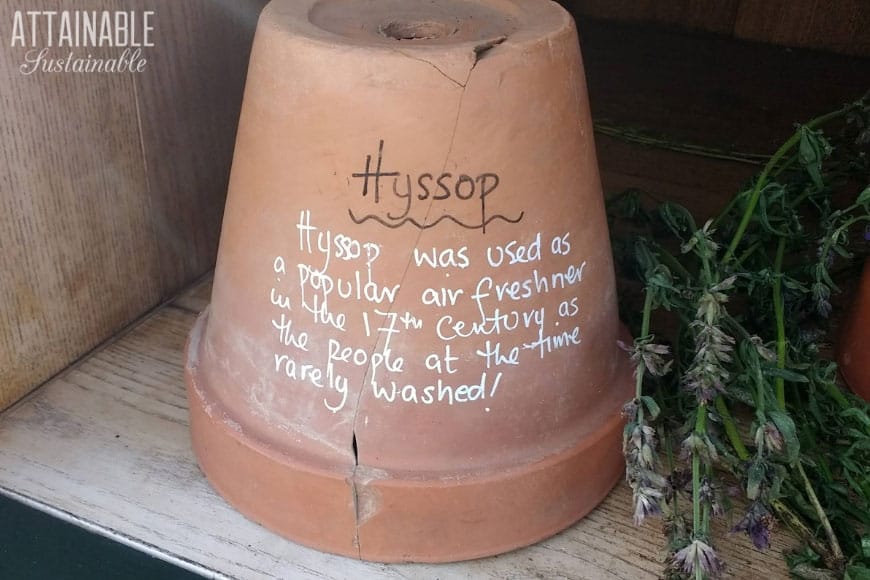 Hyssop
This pretty herb attracts bees in the garden. Hyssop has an unusual minty licorice-like flavor. It's easy to grow and makes a great tea to fight coughs and congestion.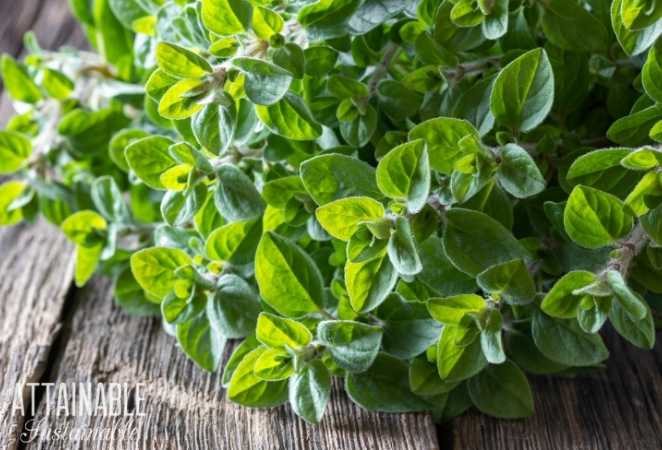 Oregano
A perennial herb, oregano tends to kind of take care of itself. It's hardy and likes the heat. Use it in Italian dishes for a pop of flavor. The oregano flowers are edible, too. Medicinally, oregano is considered an antibiotic herb.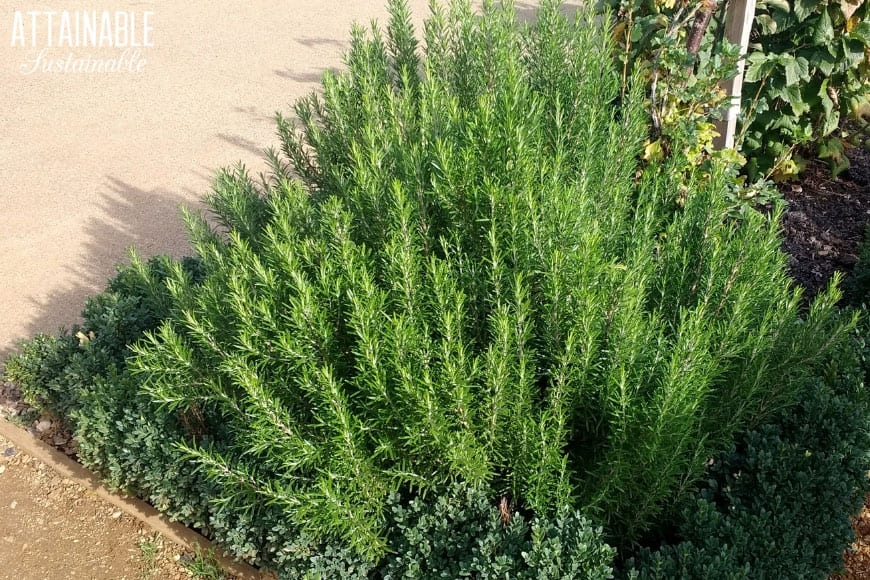 Rosemary
A sturdy shrub, rosemary comes in varieties ranging from low-growing ground covers to upright bushes, making it a desirable landscape plant. Rosemary loves the heat and is an excellent addition to a drought tolerant garden. Learn how to propagate rosemary here.
No matter its size or shape, though, rosemary scents the air when it's disturbed and adds a distinct flavor in the kitchen. Try using several stems banded together to baste chicken as it's grilled.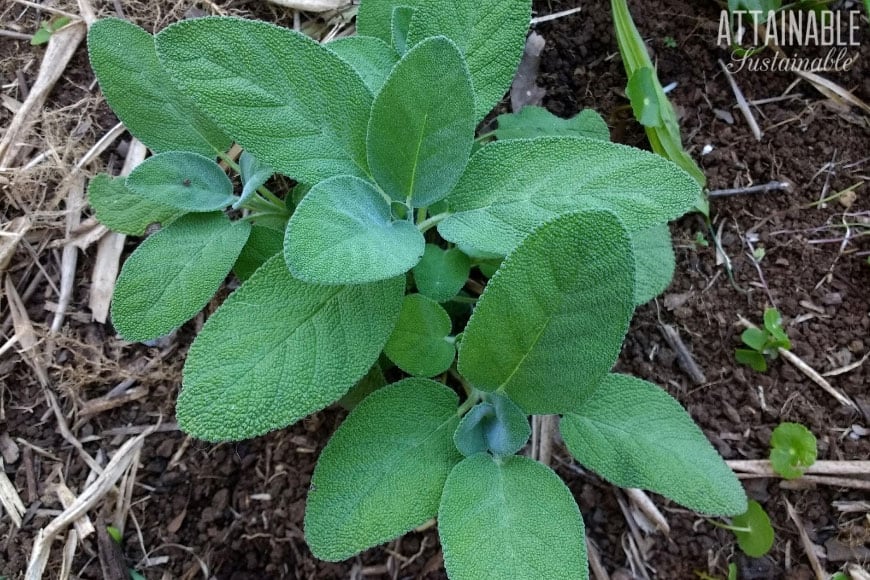 Sage
A perennial culinary herb that is probably best known for flavoring your Thanksgiving stuffing, sage is a one of the must-have herbs to grow in your own garden. A simple sage and butter sauce is an easy way to flavor your favorite cheese raviolis. More on growing sage here.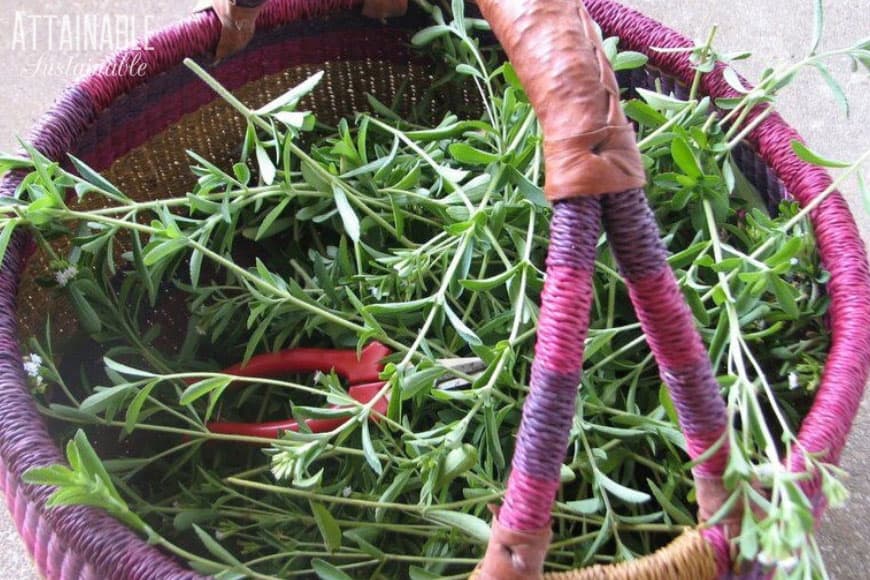 Stevia
Growing stevia is a way to produce some of your own natural sweetener. Plus, planting stevia makes a pretty addition to your herb garden, it's calorie free, and easy to grow.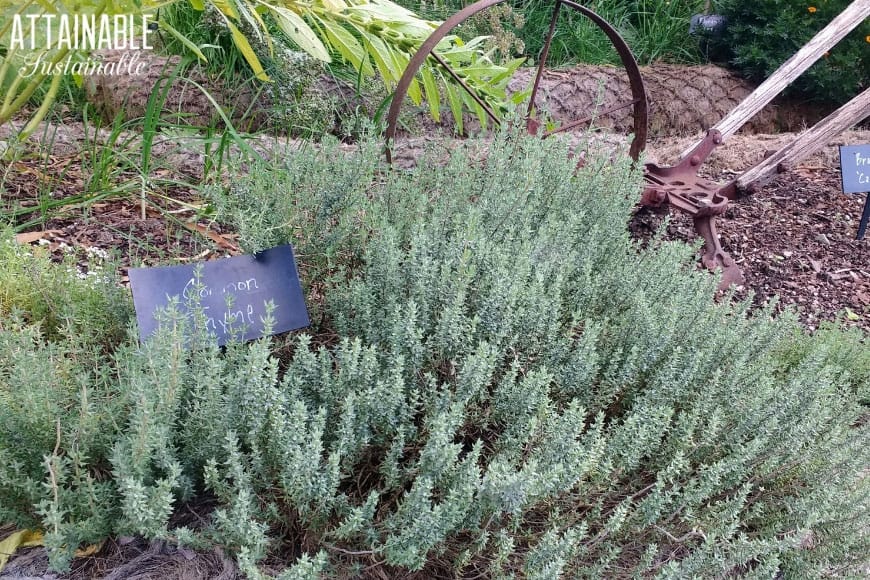 Thyme
A common culinary herb, thyme is easy to grow and comes in a variety of flavors and sizes. Creeping thyme stays low and is great between pavers.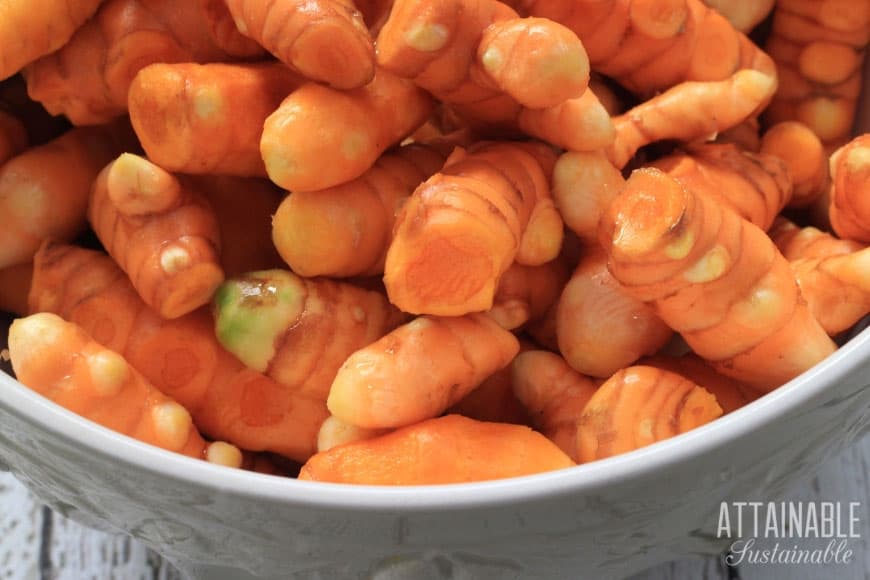 Turmeric
This bright yellow rhizome is great for both medicinal and use as a culinary herb. We make turmeric powder for use in curries or toss some into your favorite smoothie for its anti-inflammatory properties. Here's how to grow turmeric at your place.
Yarrow
Yarrow is edible, but it's not commonly used in cuisine. It's used are more commonly as a medicinal. Yarrow has also been used to clean up lead-contaminated sites. It's good stuff!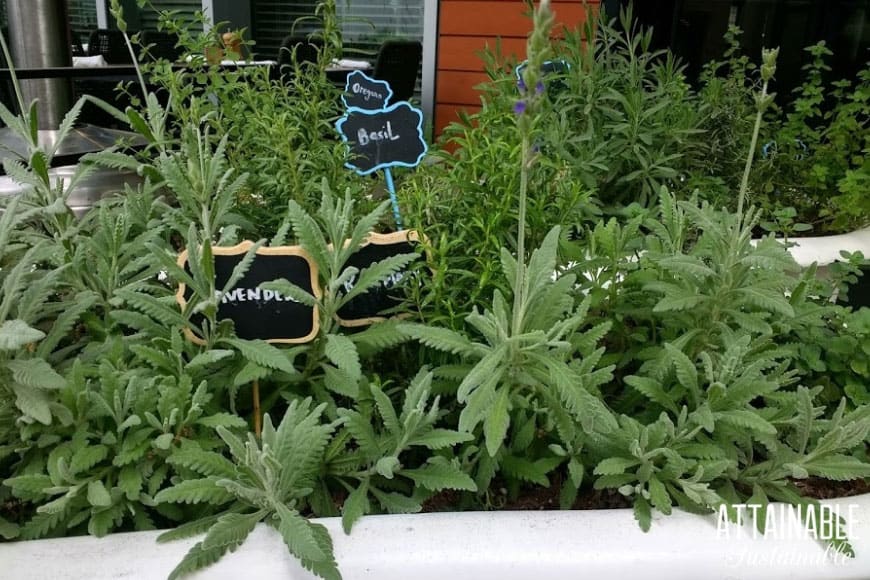 Originally published in 2015; this post has been updated.