Skip the pre-made cans and boxes at the store. Instead, learn to cook from scratch and make some of your family's favorites – unboxed! Cooking at home isn't difficult and it almost always tastes better.
Originally published in April 2011; this post has been updated.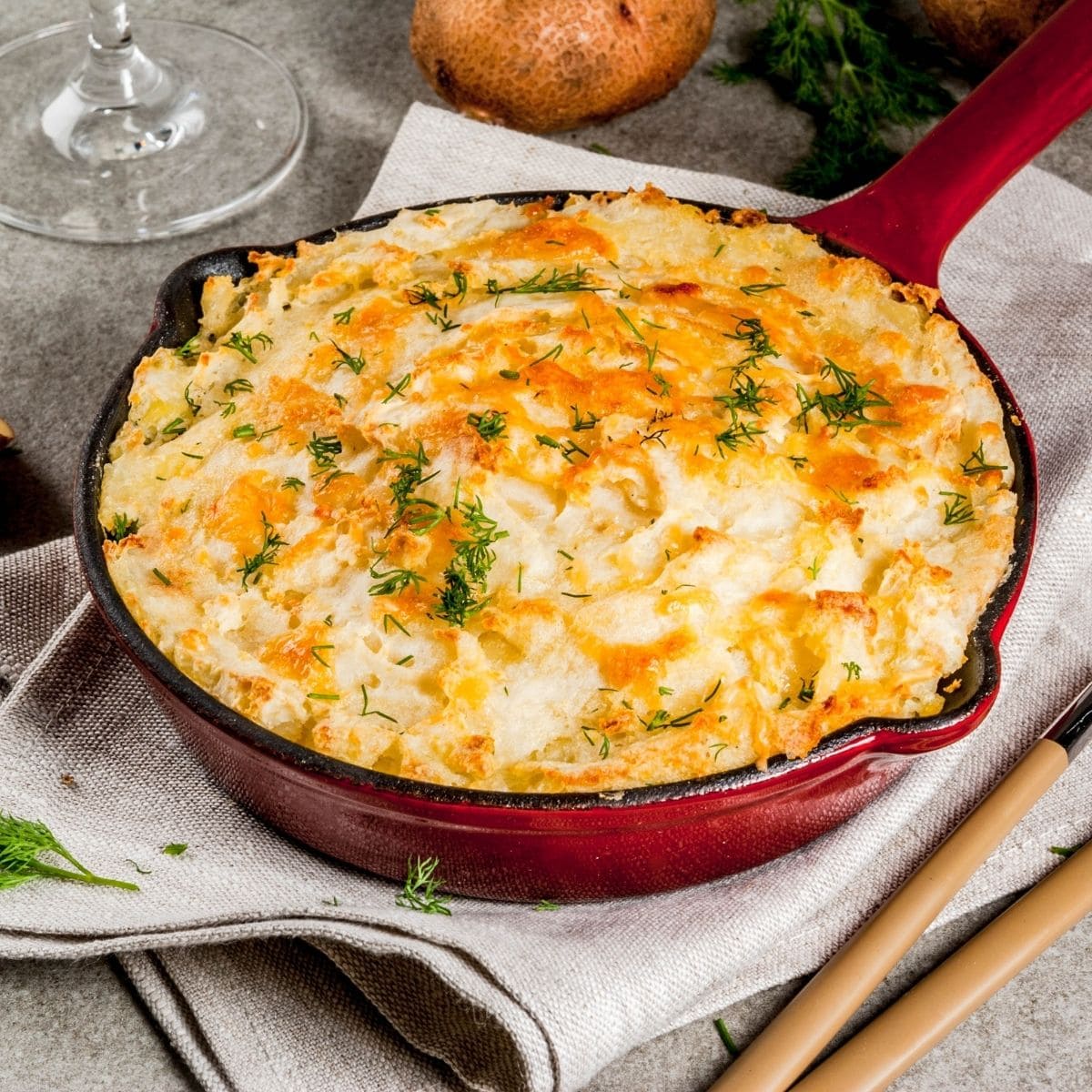 Basing my assumptions on a trip through the grocery store, it looks like much of America begins the process of "cooking" with something that comes in a box or a can.
Mother Nature does not produce food that comes contained in a box; this is purely a human invention to a) speed up the process of getting dinner on the table and b) make tons of money for the company that produces the product.
Home cooking, it is not.
The Handcrafted Pantry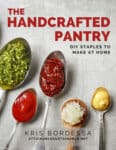 Ready to DIY your pantry with more wholesome ingredients? Check out my ebook, The Handcrafted Pantry! Filled with delicious recipes for some of your favorite condiments, snacks, and toppings, it's the guide you need to start skipping packaged products and embrace homemade.
Learn to Cook from Scratch
Cooking from scratch is really very easy, and I've found that once I learn a new recipe, it doesn't take that much longer than using the store bought shortcuts. The deal is, you have to make a recipe several times before it becomes as second nature as opening a box or can.
5 Easy Steps to Transform Your Pantry!
Ready to switch from store bought to homemade? Let me help you make some changes! Grab my FREE five-part guide to getting started.
Wondering what recipes you can switch to homemade without losing hours of time to prep work?
I've eliminated these convenience items from my cupboard with very little trouble by swapping them with some easy homemade recipes.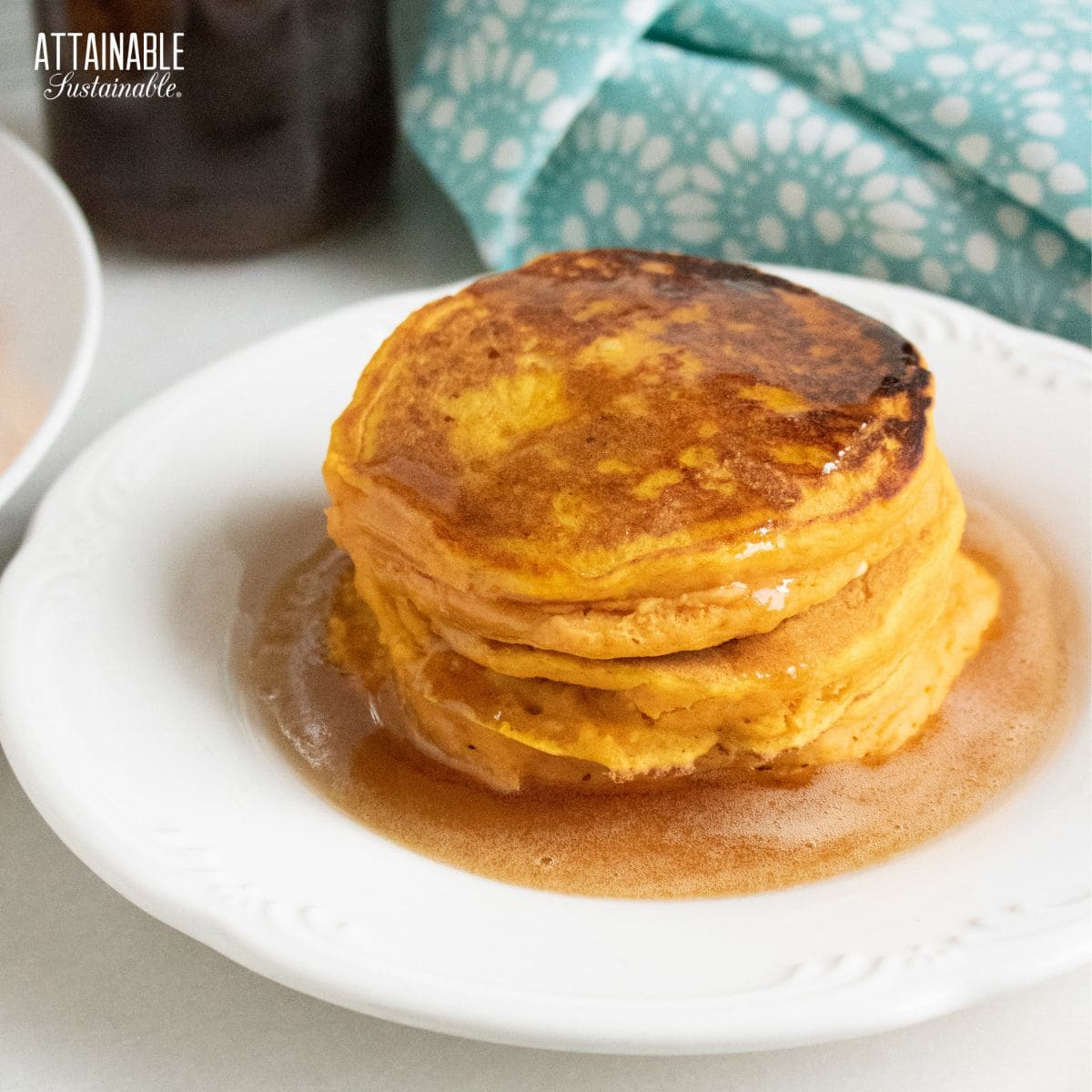 Pancake Mix
I grew up on Bisquick and Krusteaz pancakes, but started making my own from scratch twenty or more years ago and never looked back.
Easy homemade recipes for pancakes from my Betty Crocker cookbook might take me a full minute longer to follow the recipe than to start with a mix. I'd link to Betty's recipe here, but her online version now calls for…Bisquick. Betty, Betty, Betty!
Instead, mix up a batch of this easy pancake mix so you'll have it ready when you need it. These pumpkin pancakes and persimmon pancakes are easy to make, too.
Frozen Waffles
Sure frozen waffles are easy. But homemade waffles are so much better. Plus, you can make extra and freeze them! Try these:
Cereal
I won't lie to you and tell you we're 100% cereal free. I do splurge and buy an industrial size box of cereal for my kids a couple of times a year. And when I go out of town? My husband's dirty little secret is that he heads to the grocery store to buy a box of raisin bran.
But other than those few times when we deviate from our usual routine, homemade granola is our go-to breakfast cereal.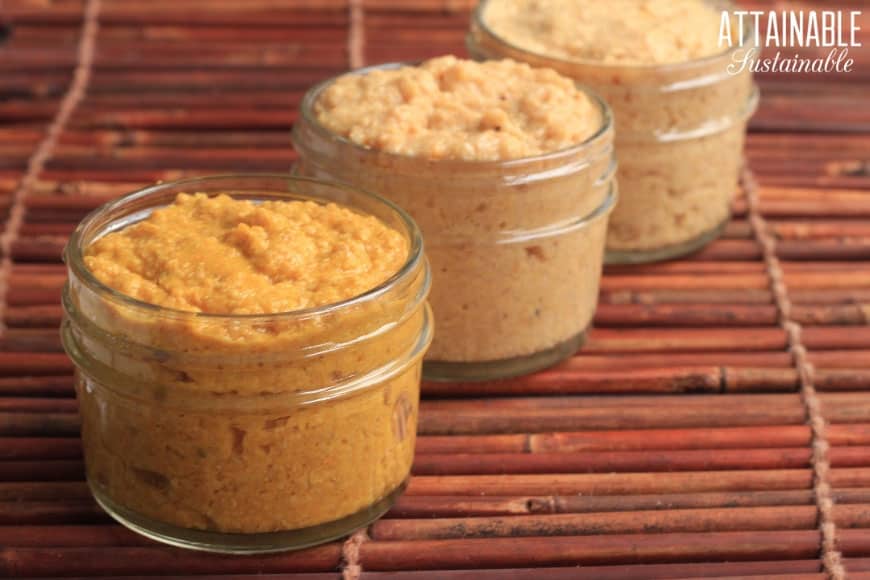 Homemade Condiments
We've become accustomed to buying jars full of our favorite flavors, but many condiments are easy to make at home. Start with mustard (it's the easiest) and work your way up to mayonnaise, peanut butter, and more.
Pudding
I was well into my twenties before it even occurred to me that there must have, once upon a time, been someone who made pudding without the aid of a box.
This homemade chocolate pudding recipe is excellent and a great way to use up milk that's starting to turn. It's easy, but it does take some stove top stirring time – it's not instant. Cooking recipes like this at home isn't difficult, but it can take a bit more time.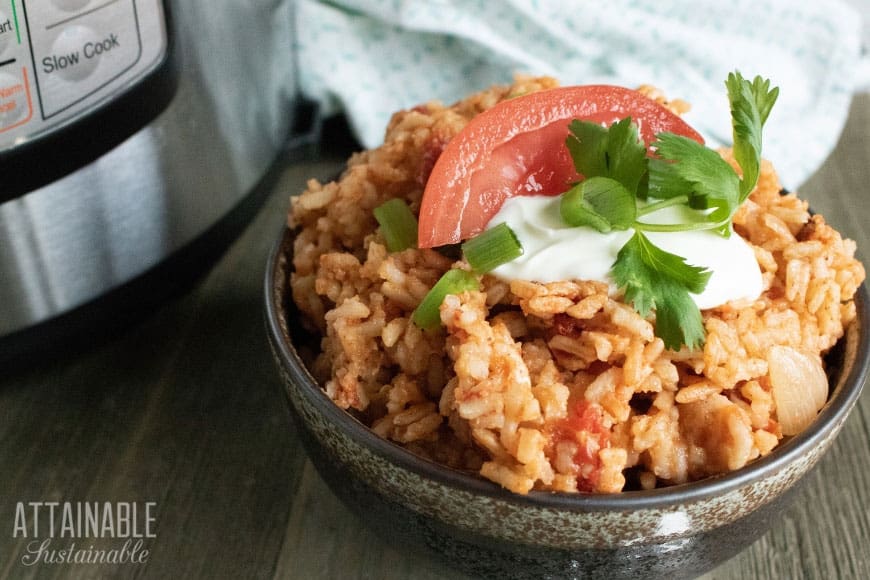 Flavorful Rice
Once upon a time, I did use flavored boxed rice, because my new husband loved them. No more. If we want a rice dish, I'll usually make a homemade risotto, but Spanish rice is another of the rice dishes we make.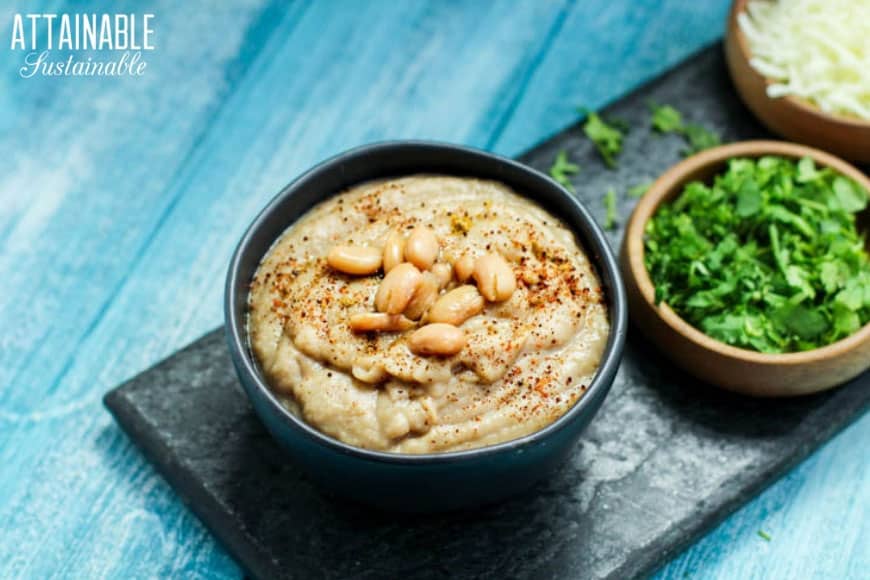 Cooking Dried Beans
Canned beans are easy, and I like having some in my emergency supplies and I can store a lot of dry beans in a smaller space. Here's what you need to know about cooking dry beans from scratch. Cooking dried beans at home saves a bundle, too.
I use dry beans to make homemade chili and in my family's favorite refried beans. If you've got a pressure canner and are inclined to learn more about home food preservation, you can make your own canned beans for easy, fast meals.
Salad Dressing
Homemade salad dressing is not hard to make. It's just a matter of breaking the habit of buying bottled dressing. This is not even really cooking at home; it's more like mixing and assembling at home. In other words, easy!
Cooking Soup from Scratch
Soup is one of the easiest and most frugal things you can make homemade. You can use a recipe for making soup, but once you've made it yourself a number of times, I suspect you'll find yourself making soup from all of the bits and bobs of veggies that are beginning to wilt in the fridge.
In fact, that's what soup is especially good at! It's a great way to utilize produce that's nearing its shelf life.
Homemade Pizza
If you keep frozen pizza in the freezer for "emergencies" or buy those plastic-wrapped Boboli breads (something I was guilty of long ago), consider learning to make your own pizza dough.
Truly, it's an easy homemade recipe to learn to make. And just think of the waste you'll eliminate, not to mention the higher quality of food your family will be ingesting.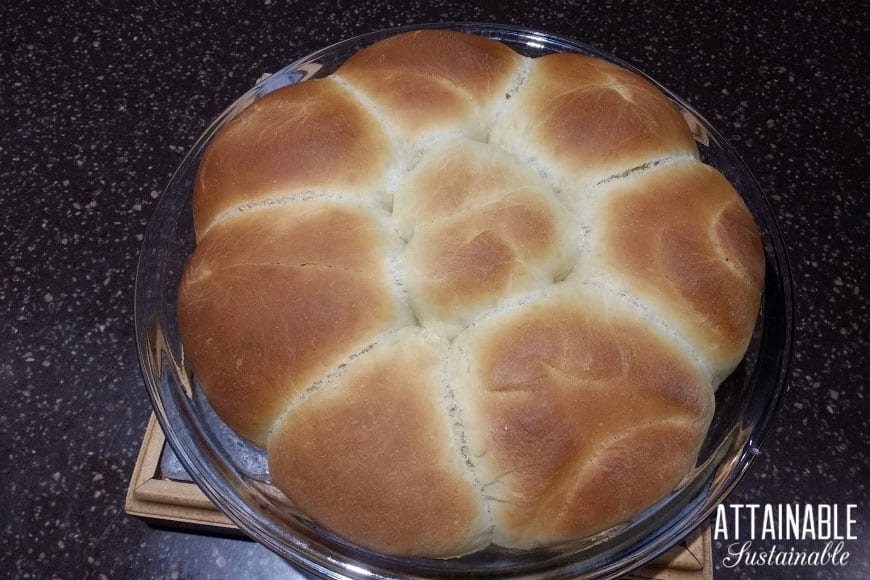 Homemade Bread
Okay, homemade bread takes a little bit more of a commitment. But if you buy sandwich bread regularly, you might want to give this foolproof sandwich bread recipe a try.
Pre-Cut Vegetables
Cutting vegetables is not hard. I know it's fast and easy, but if you're working toward more homemade fare and less plastic waste, this is a great place to start. Grab a knife and cut the veggies you'll need for the week and keep them in the fridge. They'll be ready when you need them!
(Note that I didn't actually eliminate this habit, because I never started buying my vegetables pre-cut.)
Be sure to check out these recipes for replacing supermarket products with homemade options.