We've lost the essential life skills that used to be commonplace in our world. Isn't it time we reversed that trend?
We can all learn to embrace a more self-reliant lifestyle by tackling some basic life skills. Just remember that it's a journey and may take some time!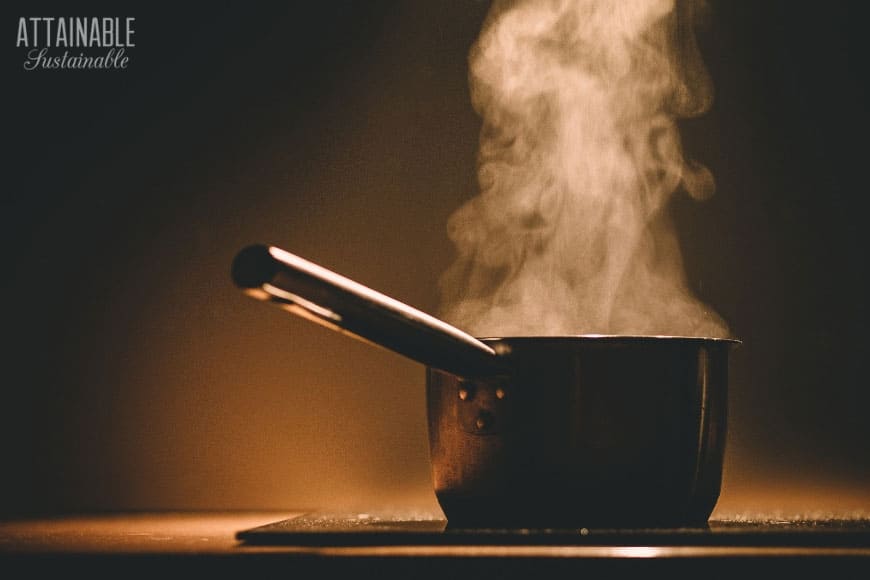 When my eldest son left for college I got a kick out of hearing some of the daily dilemmas that he and his roommates faced. Basic survival skills are not being taught at home these days, folks.
This is quite possibly because in our shift toward outsourcing just about everything, these kids' parents have never learned these basic survival skills themselves, the skills that used to be commonplace in our world. Isn't it time we reversed that trend?
Quote from random college kid (not mine): "I can tell you one thing. Cup-o-Noodles are getting old really fast."
Cooking skills we should know
Take a Peek Inside My Book!
Get a free excerpt from my book, Attainable Sustainable: The Lost Art of Self-Reliant Living! You'll also get my free weekly newsletter, complete with recipes, gardening tips, and a little peek at what's going on around here — both the zany and the mundane.
Making dry beans from scratch is less expensive than starting with canned beans and creates less waste. Keep some on hand and learn how to cook them.
Learn to flip a pancake. I don't care if it's a pancake you've made from scratch (and hey, here's how to do that) or one that's out of a box, but if you're flipping it yourself, you're not counting on IHOP for your stack. I can't offer a tutorial on this one. You'll just have to practice.
Homemade pizza is totally doable, especially with my sneaky little shortcut.
How to fry an egg.
Learn how to make broth or stock with that roasted chicken. If you have a big pot and access to water, there's really no excuse for not knowing how to do this. Unless you're vegetarian. You folks can learn to make a rich vegetable broth.
Know how to sharpen a kitchen knife.
Finding real food in a grocery store or supermarket takes a special skill and it seems to get harder and harder. The basic rule of thumb for shopping wisely is to stick to the outer edges of the store. This is where you'll find the produce, the dairy section, and the meat counter. You'll likely need to enter the central aisles for ingredients like beans and pasta, but for the most part these are just rows of junk and processed foods.
Learn how to make oatmeal. Make it on the stovetop or with this simple canning jar hack, no matter. There's nothing like a warm breakfast to get your day started.
Knowing how to cut up a whole chicken is one of those essential life skills that will save you buckets of money. Instead of buying pieces, choose a whole roaster (or butcher your own) and cut it up yourself.
How to bake a potato. If you can bake a potato, you won't starve. They're cheap and filling and versatile. You can eat them plain, or cut them up and add them to an egg scramble, fry them, or mash them.
Rice and grains are an inexpensive way to feed the family. Here's how to cook those. (And I'm not talking Minute Rice.)
Know how to make the most of the food you buy. Peeling apples for a recipe? You can use the peels for more than just compost. You can use radish leaves to make pesto and transform beet greens, too.
How to peel hard boiled eggs the easy way.
Knowing how to bake without an oven will serve you well in case of emergency. Or in case of camping during someone's birthday. And while you're at it, learn to cook over an open fire.
Basic living skills we should know
Thread breaks. Learn to sew on a button. This is where I confess that my own son left home without this skill. The boy made an entire chain mail hauberk, but somewhere along the line I forgot to teach him this simple skill. Oops.
And while we're talking about thread and needle, learn a few basic stitches for mending and hemming (and hey, if need be, stitching a wound).
Know how to tell time on an analog clock. I'm amazed at how many people simply cannot tell time if their digital device is not working. It's a bit embarrassing.
How to balance a checkbook.
Learn how to pound a nail.
Check out these ten simple steps towards self-reliance that you can take today.
Learn how to use wood as a source of heat.
Life skills we should know for survival
Knowing how to perform the Heimlich maneuver is a skill you might not ever need, but one you should know.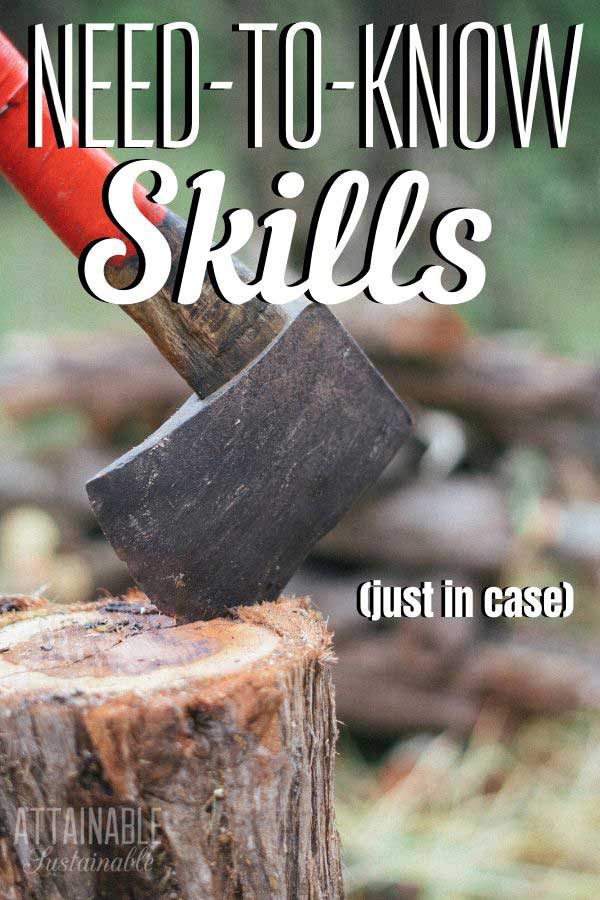 Advanced life skills for uncertain times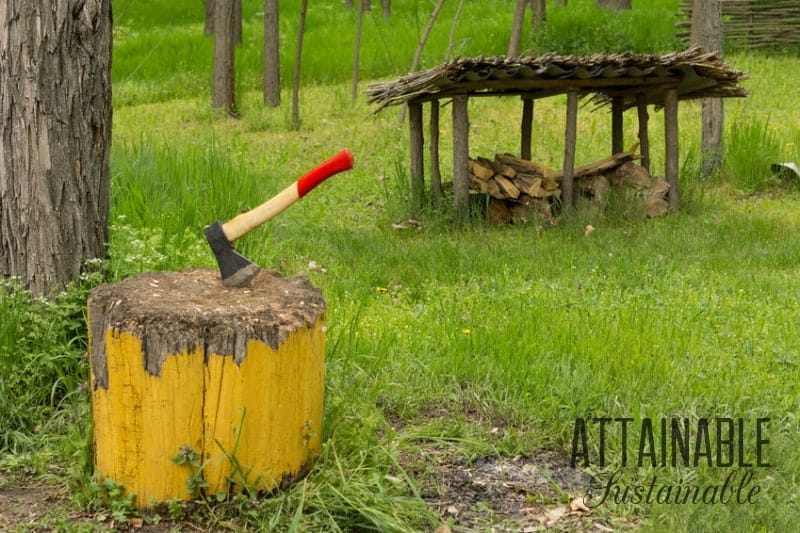 Originally published 2016; this post has been updated.