Changing how we do things – adopting eco conscious habits – can make a huge impact on our environment and the sustainability of this planet.
Adopting eco-friendly habits is not hard
There are so many small things that can collectively make a difference in our footprint on the earth. Will you try to add one or more of these to your list of green living changes to tackle? Will you share this list with your family and friends or on your social networks?
Even people who are reluctant to step out of their comfort zone will find something here that they can embrace with relatively little effort. We just need to convince them that it needs to be done, and that adopting eco conscious habits truly is not painful. (If you're a parent of young children, take a look at this list of five things parents are convinced they need (but they really don't). It will save you some money and cut your environmental footprint. It's specifically for you!)
Becoming eco conscious is the first step in making changes. Honestly, it requires an assessment of the way we do things as a rule. If it's your habit to slip sandwiches into a disposable plastic sandwich bag, you might not think twice as you pack up lunches. But now that I've put the thought into your head that dropping a plastic baggie in the trash every day at the end of a meal might not be the greenest choice, you might consider another alternative. Maybe a reusable plastic container? Or perhaps you're ready to embrace beeswax wraps and try making your own.
Green Living in the Kitchen: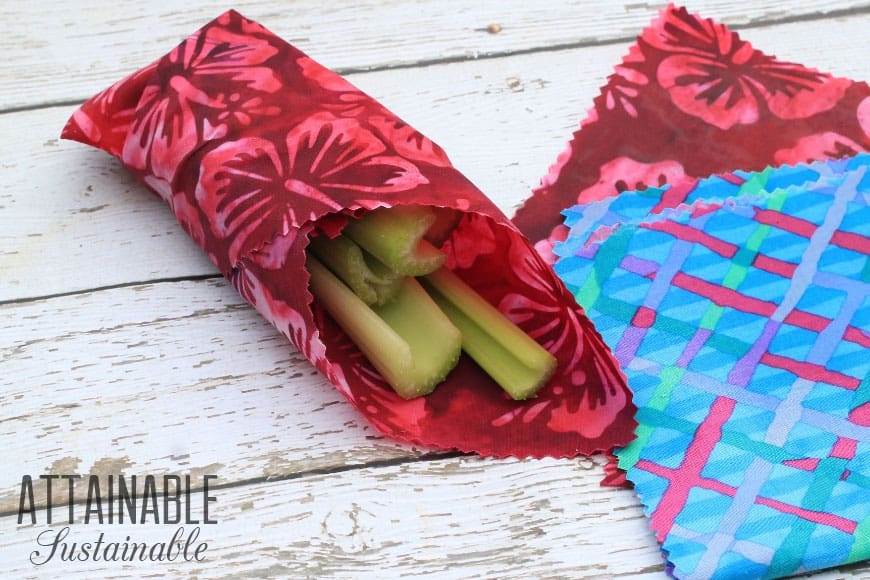 The eco conscious bathroom:
Eco-friendly habits in the office:
Eco-friendly laundry room:
The rest of the house:

Outside:

Eco conscious living around town:
Got another simple change to add for a more eco conscious home? Please share more eco-friendly habits in the comments!