Want to save money on feeding your chickens? Here's how to feed chickens without breaking the bank. Growing chicken feed right in your backyard is easy — plant a chicken garden!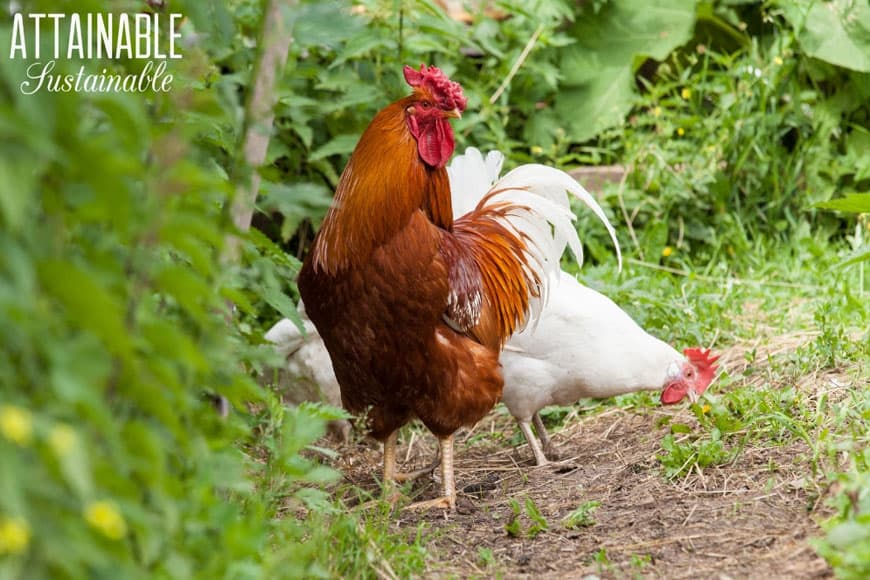 Someone gifted me a book years ago about free range chicken gardens. It was a beautiful book, full of photos of beautiful gardens. And it was the biggest bunch of nonsense I'd read about chickens in awhile.
Don't get me wrong. I love my chickens. I love the idea of free ranging chickens. But I can tell you from lots of experience that you cannot maintain a beautiful garden with chickens wandering loose. They poop. They scratch and tear things up. And they'll eat every last bit of your veggie garden if given the opportunity.
I don't recommend giving your girls free rein if you're trying to maintain a pretty garden space. But you can still provide your hens with plenty of fresh "forage" by planting a chicken garden to grow some organic feed for your hens.
Related: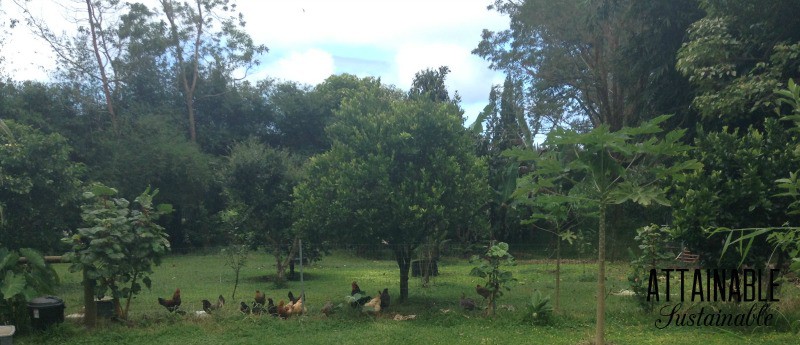 Growing chicken feed in a chicken garden
Not only does a chicken garden prevent last minute trips to the feed store to restock on organic feed and crumbles, it allows you to lower your feed costs by growing some of what your girls eat, right there in your garden. Think about it. Say you can pick up a packet of seeds for $3 and that packet contains 30 seeds. That's ten cents per seed. Depending on the crop, that ten-cent investment could net you many pounds of produce grown on site.
Assuming you've got space to plant a little extra for your feathered friends, growing your own DIY chicken feed makes so much sense.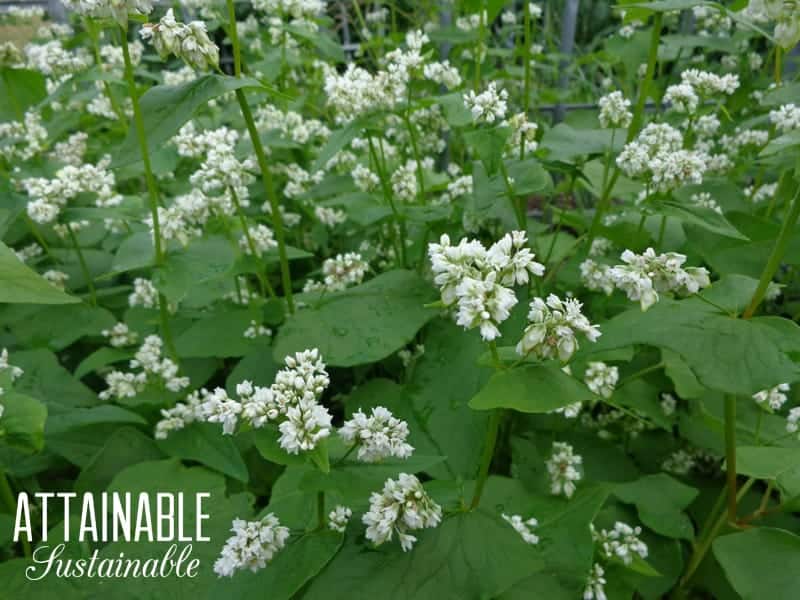 Related: Do You Need Supplemental Lights in the Henhouse?
Greens are great for supplementing a chicken's diet.

Related: How to Make a DIY Chicken Swing
Feeding chickens grains and seeds from your yard
Share your garden veggies
How to feed chickens with perennials and trees
Originally published in April, 2015.