Whether from your own garden or orchard, or from your CSA box or farmers market, the abundance of summer is at its peak. Here, I give you a collection of some of my family's favorite canning recipes for bottling up the flavor of summer. Oh, how you will enjoy these in the depths of winter!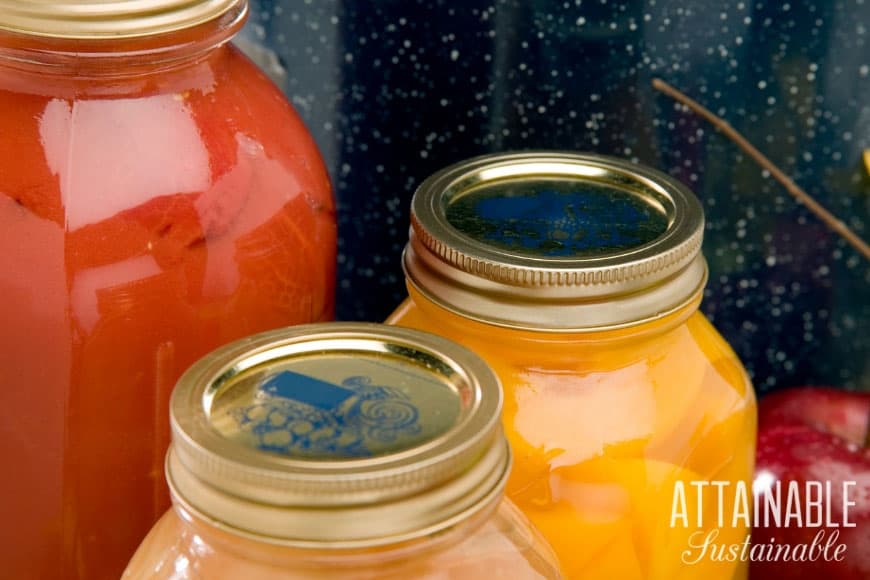 Canning recipes for summer abundance:
This is a fairly new addition to my canning recipes repertoire, but it's become a must! Tomatoes, peppers, and spices blend to make a zingy topping.
While not shelf stable, these crispy, crunchy beans are a great snack or addition to a pasta salad.
Remember topping your barbecued burger with Del Monte Hamburger Relish? This will fool every one of your taste buds.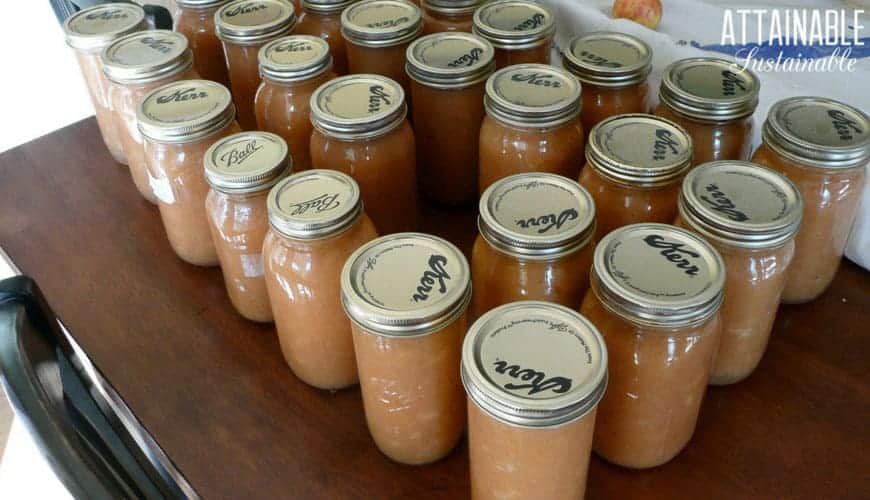 Related: 10+ Food Preservation Methods to Consider
As a die-hard fan of Gravenstein apples, I'll go to my grave saying they are the best ones to use for making applesauce. But you go ahead and use what you've got.
Making this apple butter recipe in the slow cooker is an easy shortcut. Assemble the ingredients and let it cook overnight, and you'll be ready to start canning first thing in the morning.
A green relish that's great on sandwiches (and oddly, with cream cheese on a bagel), chow chow is made from green tomatoes.
Pair it with organic tortilla chips, add it to tacos, or stir it into sour cream for an easy taco salad dressing.
You might know it as passion fruit, but no matter what you call it, this jelly adds a tropical twist to your morning toast.
Your chickens might be bummed out that they don't get your watermelon rinds, but saving them for relish is a win for your pantry.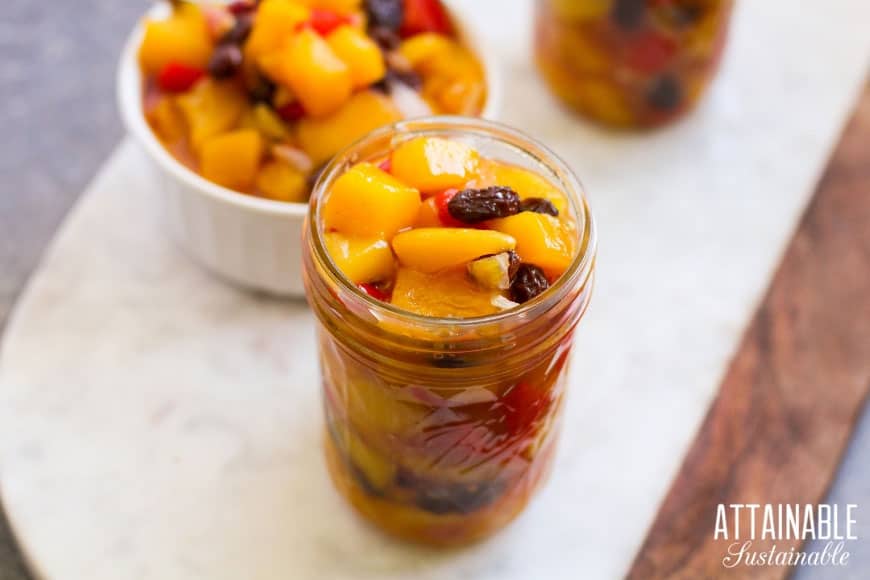 Mangoes are something I can forage for here. No mangoes? No reason you can't substitute peaches.
This low sugar apple pie jam preserves the flavor of apple pie in a jar.
This recipe for home canned tomato sauce can be processed in your water bath or pressure canner.
An easy step by step tutorial for beginners on canning pears in an ultra-light syrup. This easy recipe is perfect for newbies and experienced canners alike.
More to Read
New to home preservation? Start with this post to learn the basics of canning equipment. It will help you understand why you need specific equipment and how to use it. To make sure you have enough of your favorite canned goods to last through the winter, check out the simple system I use to keep track of my pantry.