Whether from your own garden or orchard, or from your CSA box or farmers market, the abundance of summer is at its peak. Here, I give you a collection of some of my family's favorite canning recipes for bottling up the flavor of summer. Oh, how you will enjoy these in the depths of winter!
New to home preservation? Start with this post to learn the basics of canning equipment. It will help you understand why you need specific equipment and how to use it. To make sure you have enough of your favorite canned goods to last through the winter, check out the simple system I use to keep track of my pantry.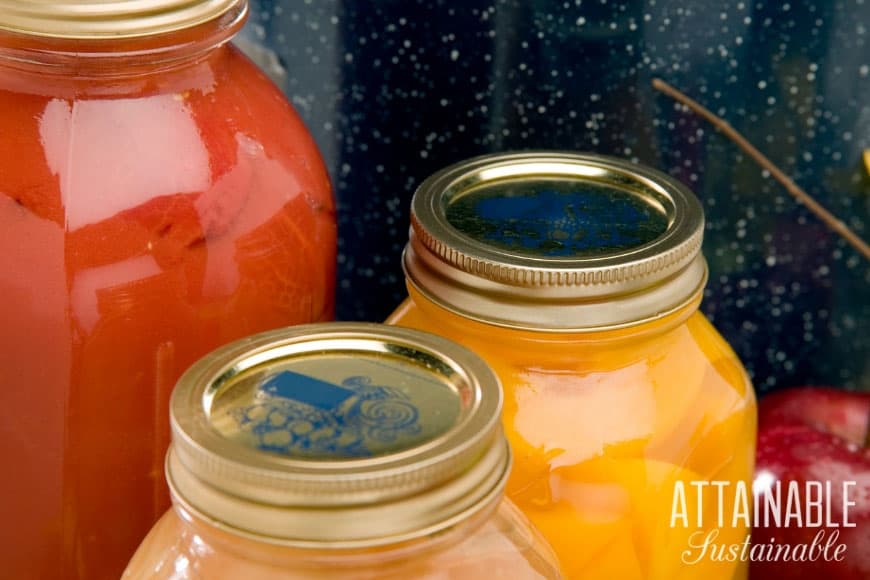 Canning Recipes to Preserve the Summertime Garden Abundance
When the gardens and orchards of summer are laden with fruit, it's the perfect time to think about preserving some of that produce!
Easy Canning Recipes for Novice Canners
Canning Safety
Canning is an excellent way to preserve food for the pantry, but there are some important safety considerations to keep in mind.
Know the difference between water bath canning and pressure canning. Low acid items must be pressure canned for safety.
Altering ingredients may change the recipe's pH, posing a safety issue.
Use the proper jars and lids. Never reuse lids, with the exception of the Tattler lids that are intended for such a purpose.
For more on canning equipment, please go here.
Related: 10+ Food Preservation Methods to Consider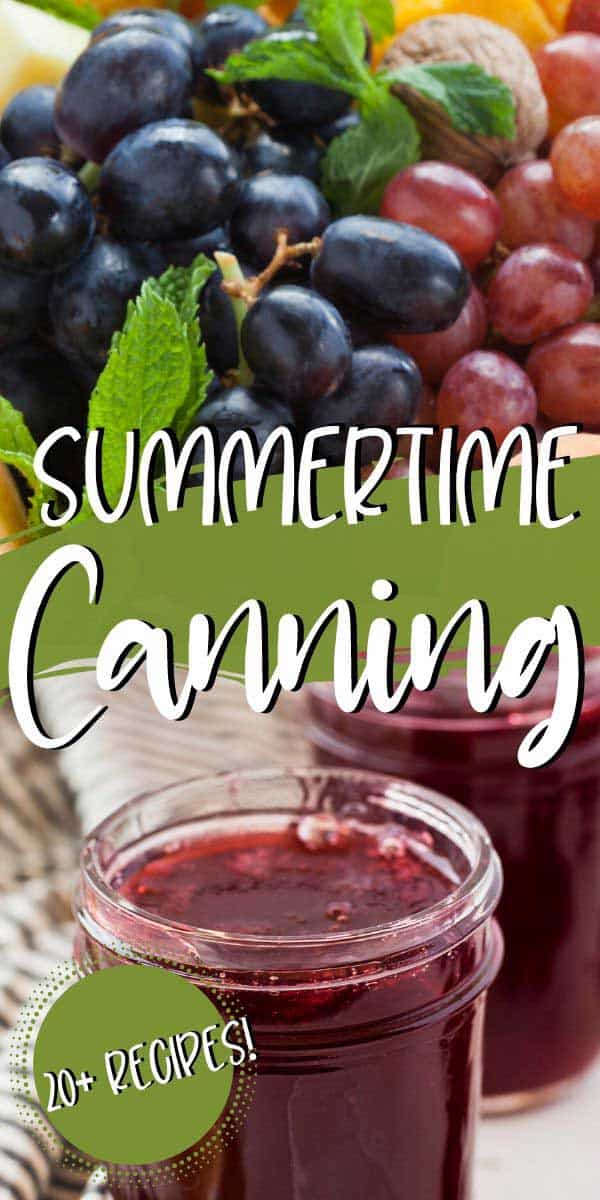 Originally published July 2014; this post has been updated.
Free Printable Recipe Cards!
Let me send you a collection of recipe cards to help you get started with a homemade pantry! You'll also get my free weekly newsletter, complete with recipes, gardening tips, and a little peek at what's going on around here — both the zany and the mundane.!